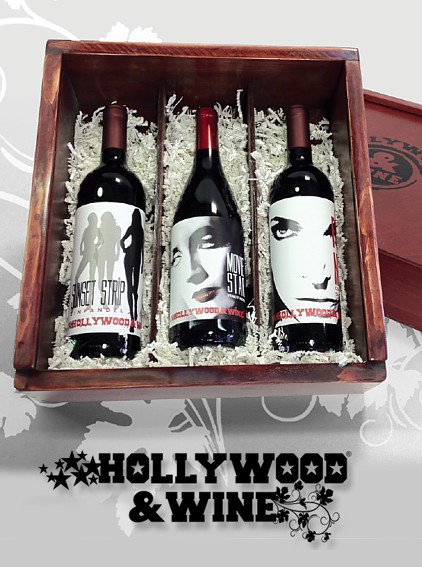 Where Grapes Become Stars
Created by Douglas Jeffery, Emmy Award winner, Valerio Ventura and Candace Kita, Hollywood & Wine takes the concept of Two Buck Chuck and gives it a jaw-dropping Hollywood makeover.
We have created an inexpensive, distinct, full-flavored wine for those who appreciate a cost-conscious bottle that delivers a presence worthy of the red carpet. Of course we had to take it to another level, so we decided to create a wine portfolio unlike any other: to make a collection that would reflect what Hollywood is all about and to include in our vision the film genres and glamour of the most famous city in the world.
We believe that when customers spend money, no matter how little they spend, they deserve a certain amount of satisfaction. And if Two Buck Chuck can do that, then we know we can take it to the next level and not only make it taste good, but also make it "embarrassment proof" when you set it on a dinner table at a party.
Hollywood & Wine is the next "good" wine find. It's even better when the find doesn't cost an arm and a leg, but unlike any other, it looks like TWO MILLION BUCKS!