Guadalajara, Mexico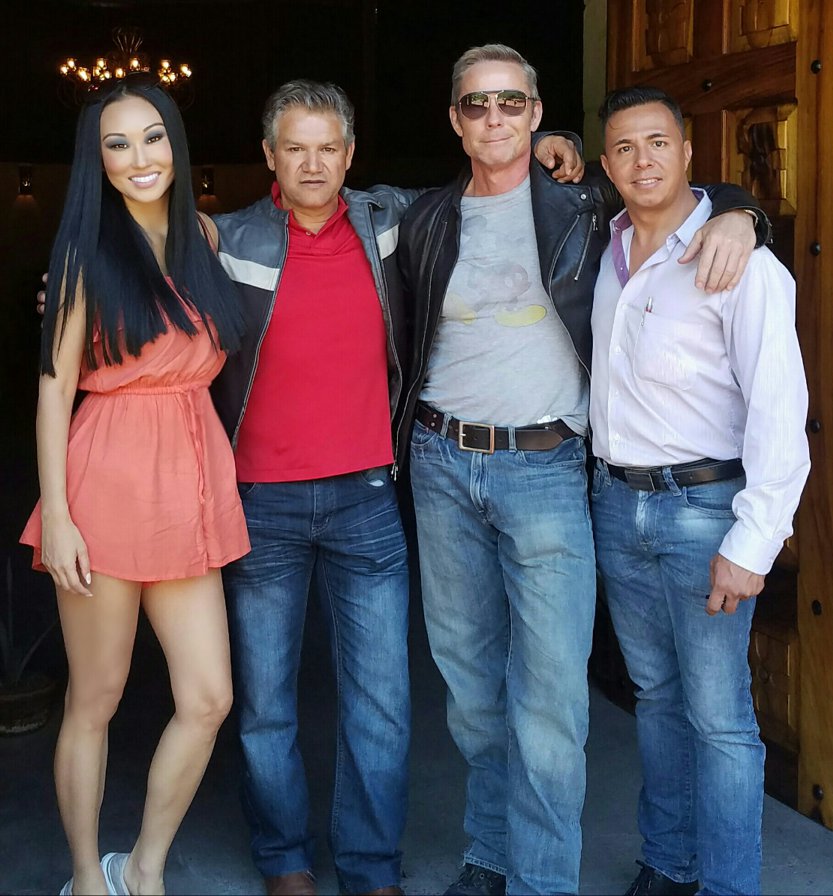 December 12th
We had the opportunity to visit the beautiful city of Guadalajara again this year for Imperio Real Tequila. We visited Jalisco, Tequila and Guadalajara where tequila was born. There, we learned how tequila is made using the blue agave plant. It was great seeing friends we made previously and the weather was just like summer!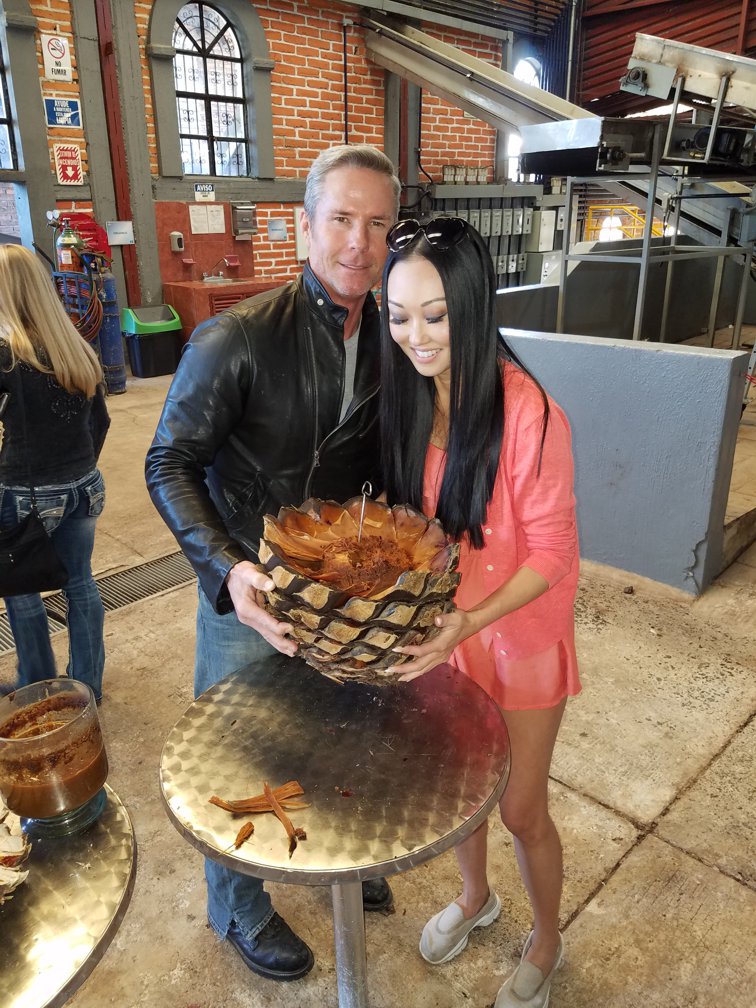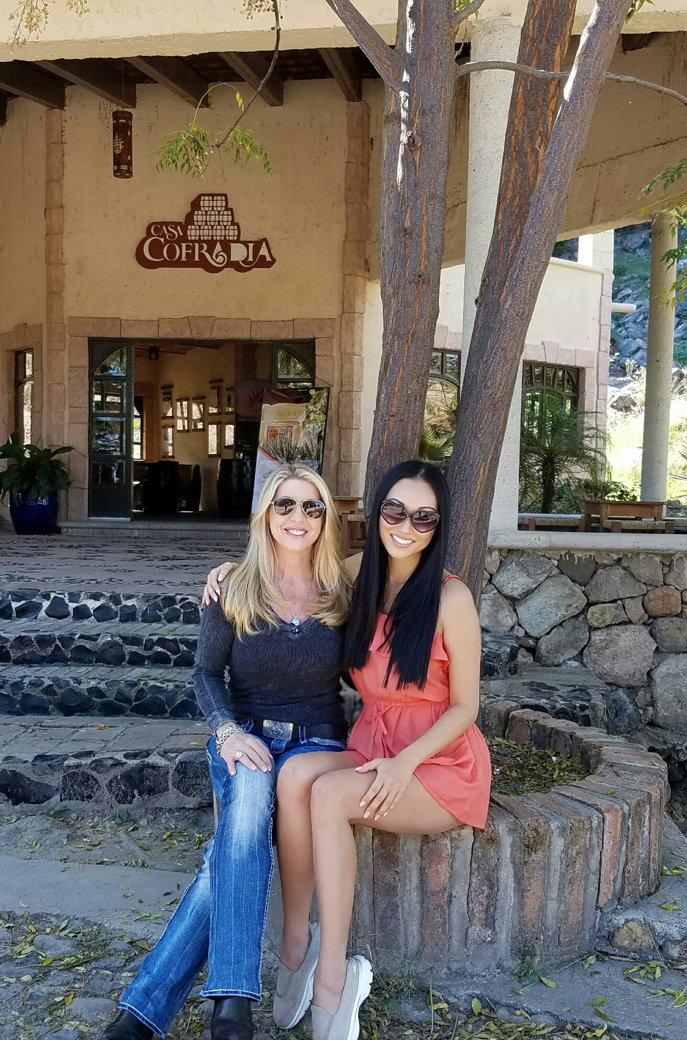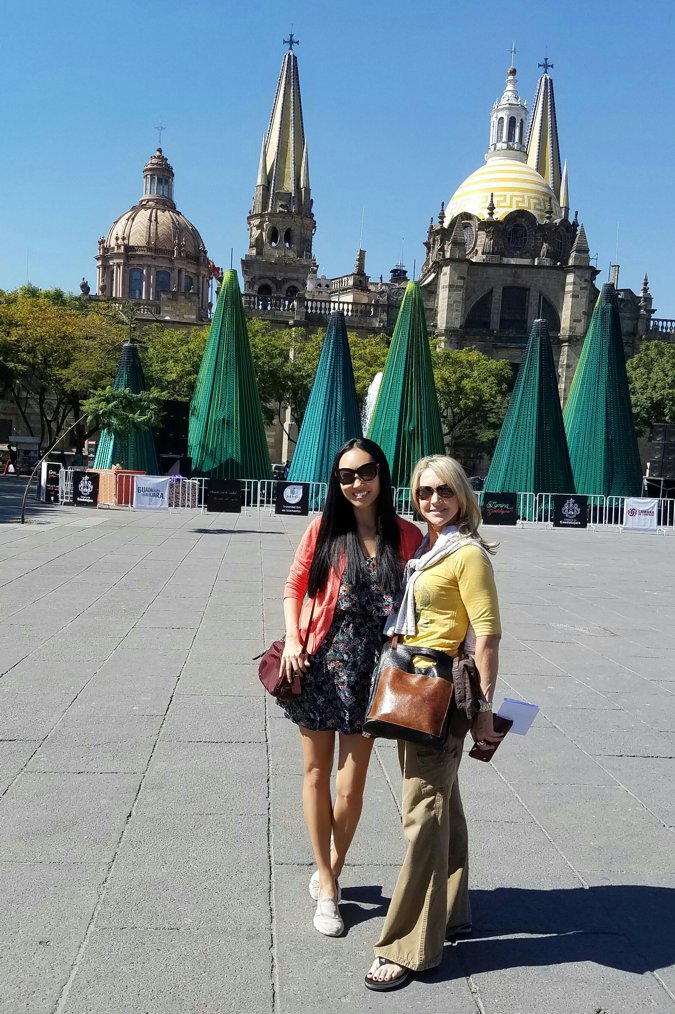 Fashion Speaks LA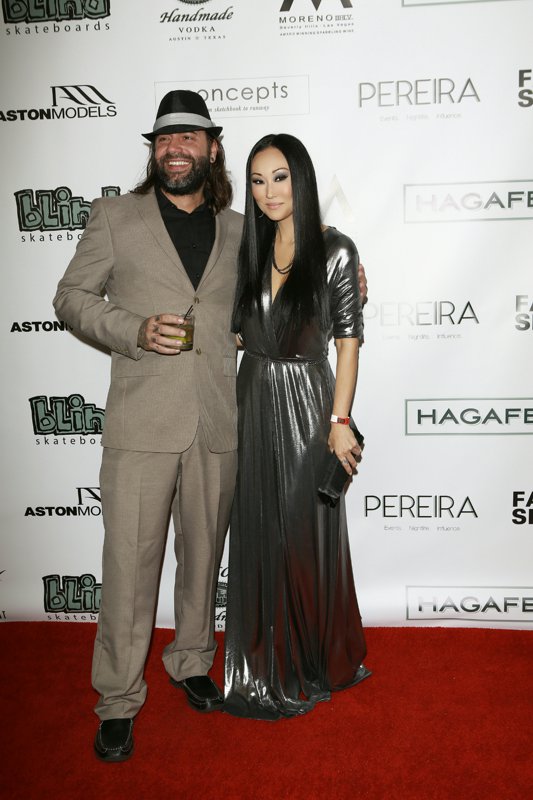 December 11th
Candace attended the Fashion Speaks LA Runway show which benefitted the Pico Youth Center and Toys for Tots at Le Meridien Hotel in Santa Monica, CA. This event showcased young, new designers and CEO and Founder of VIVA GLAM Magazine, Katarina Van Derham's, birthday was also celebrated at this event! To learn more about these noteworthy causes, visit:www.toysfortots.org www.picoyouth.org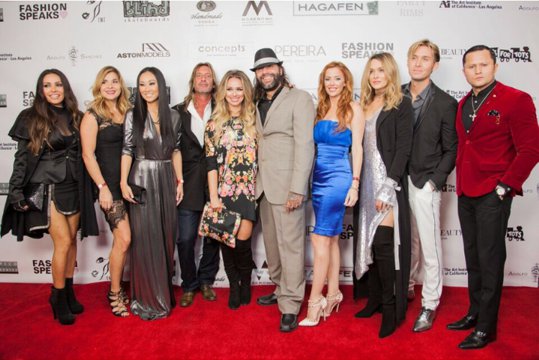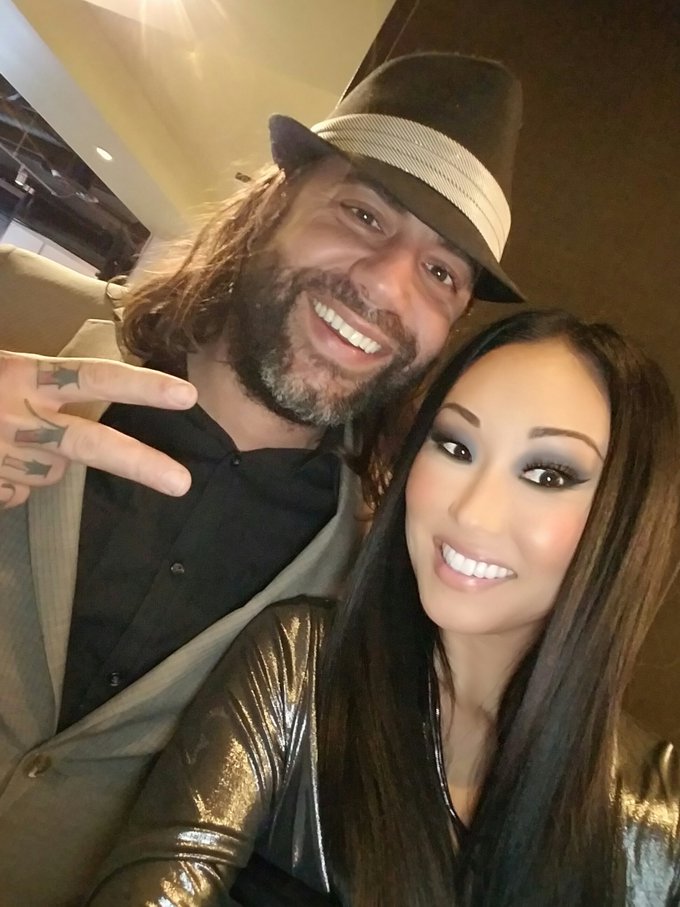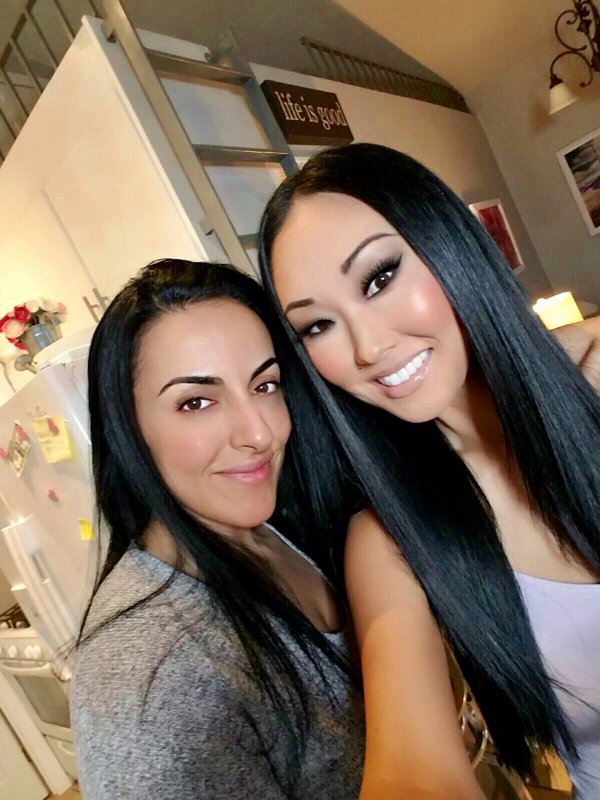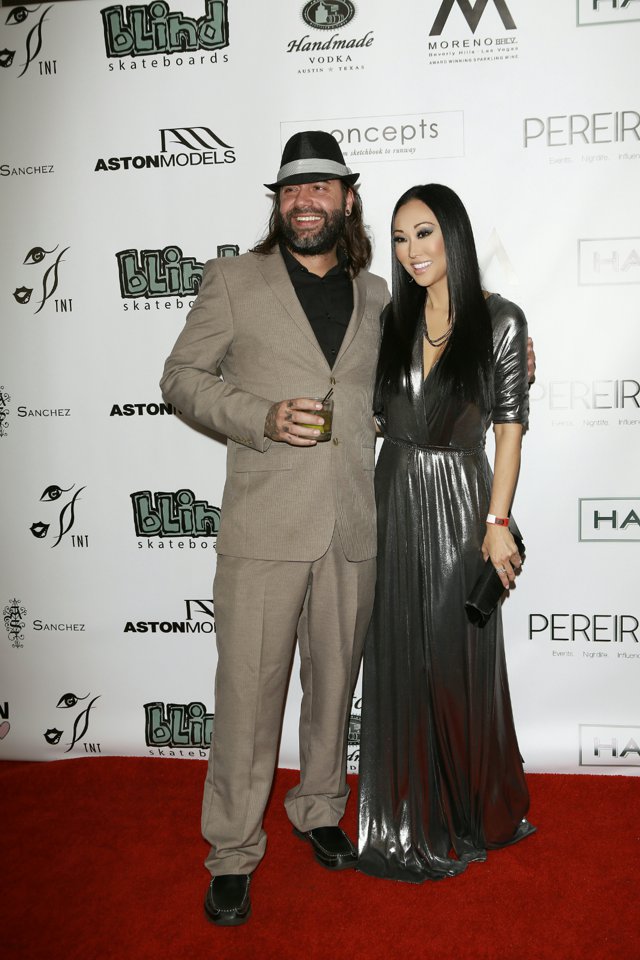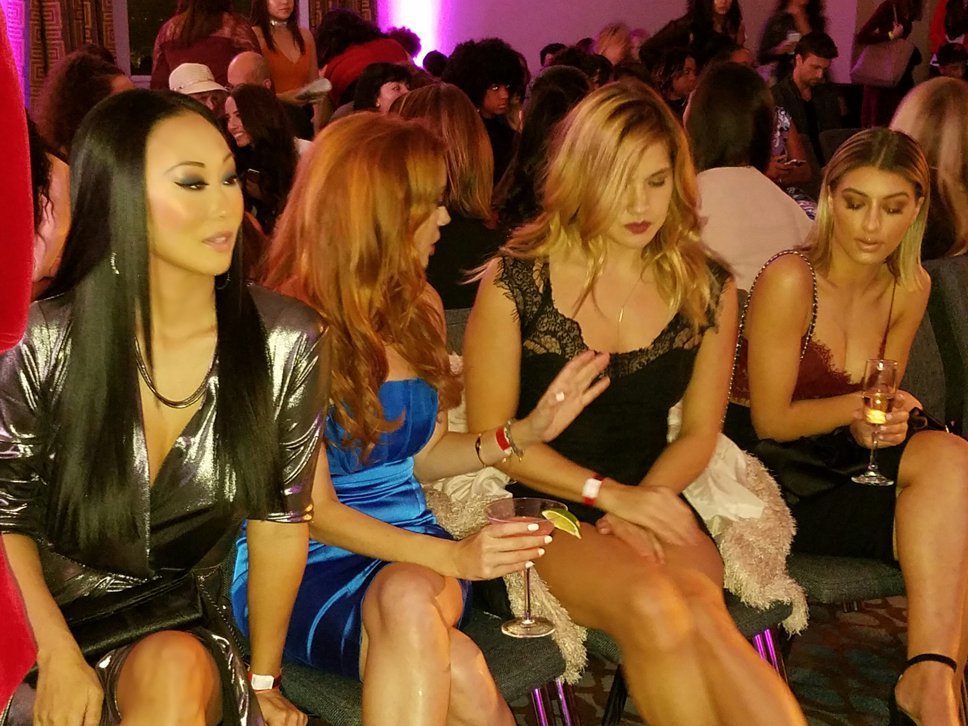 The Hollywood Review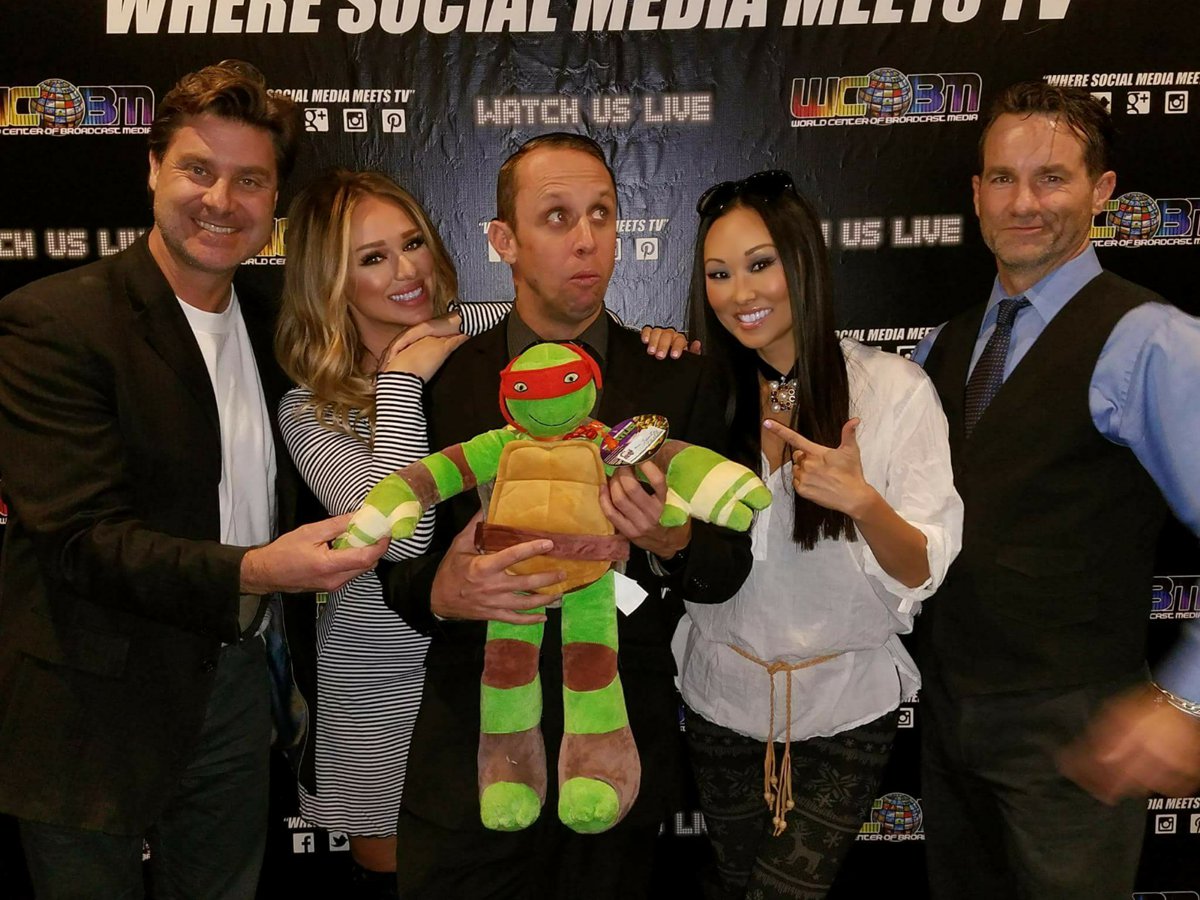 November 22th
Candace and Kat were guests on The Hollywood Review and discussed holiday fashion for women, holiday travel and Toys for Tots! A special thank you to Tony Boldi, RC Everbeck and WCOBM!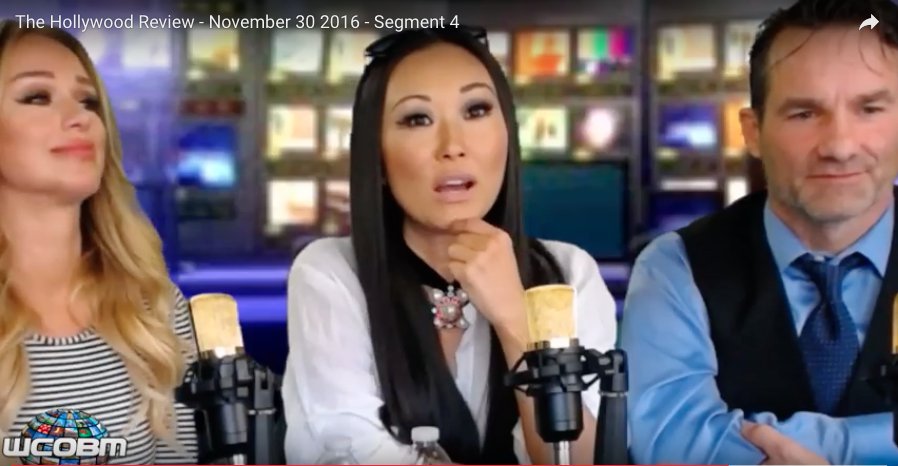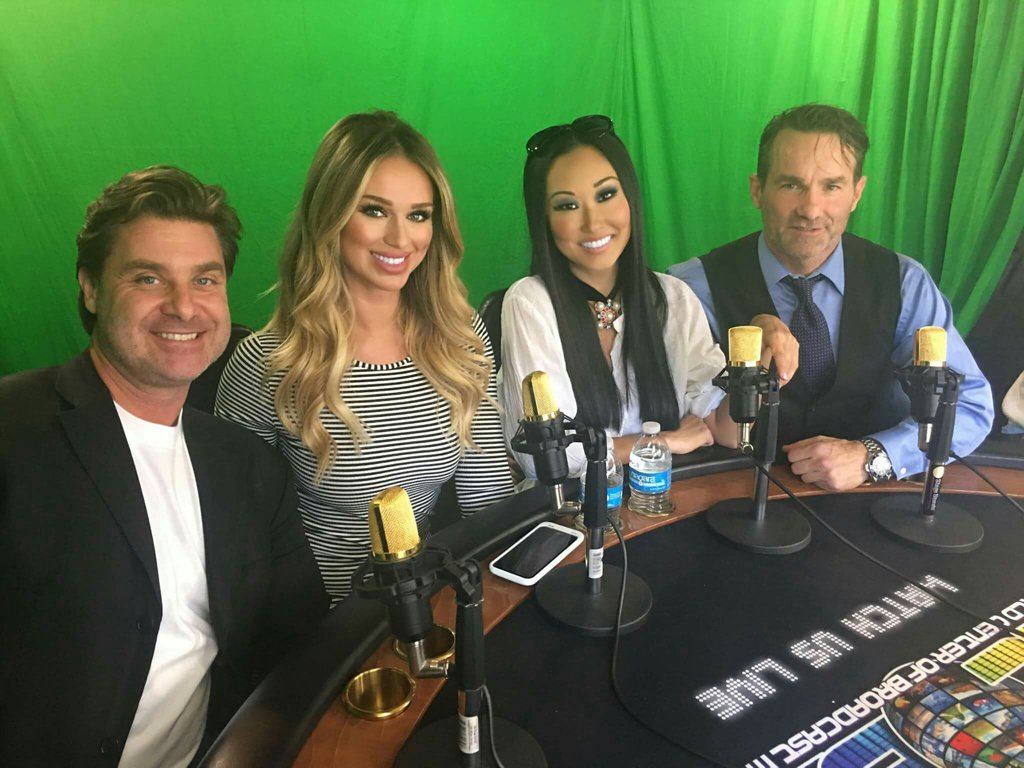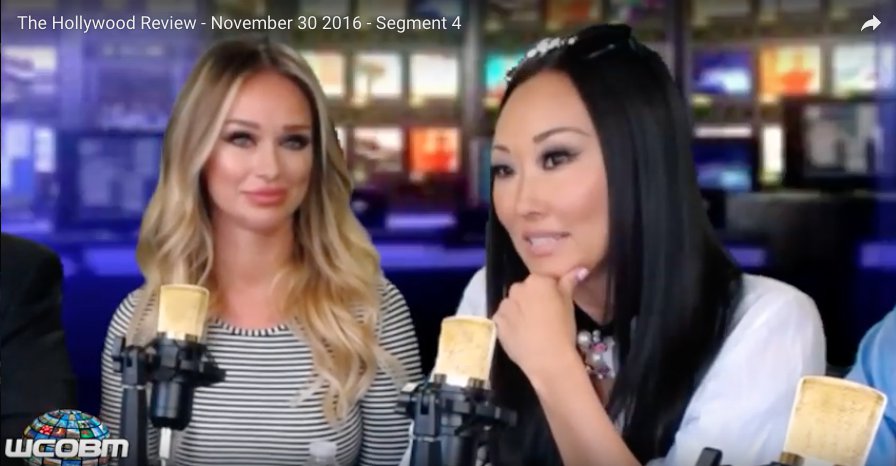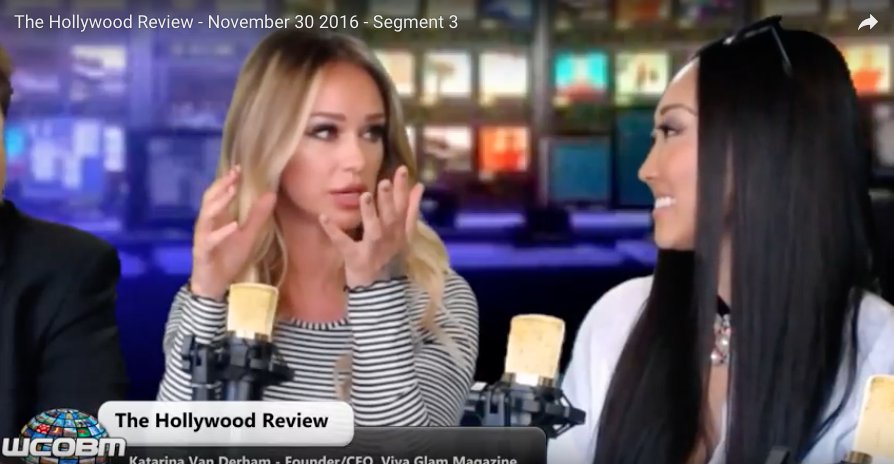 The Hollywood Review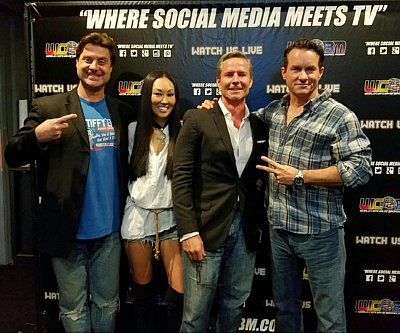 November 22th
A special thank you to Tony Boldi, RC Everbeck and WCOBM for our great interview on The Hollywood Review! Watch this episode for 41 Sets, fashion, politics, Christmas, travel and so much more! Watch Segment 1 on You Tube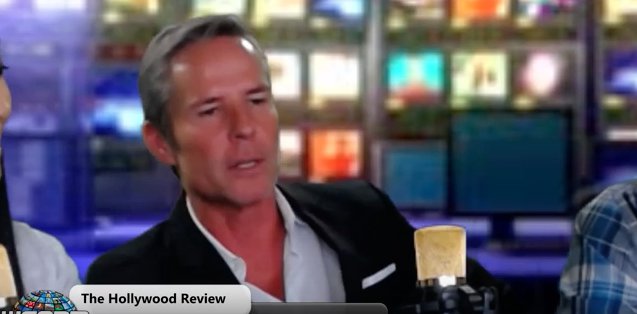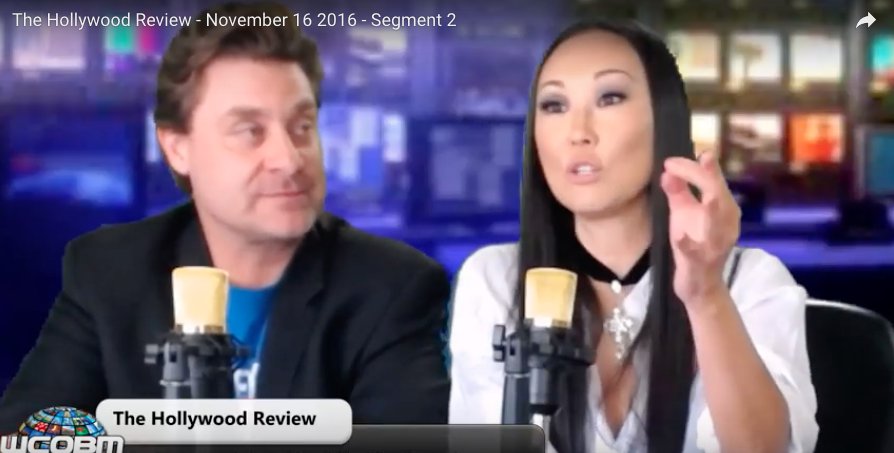 41 Sets Sizzle Reel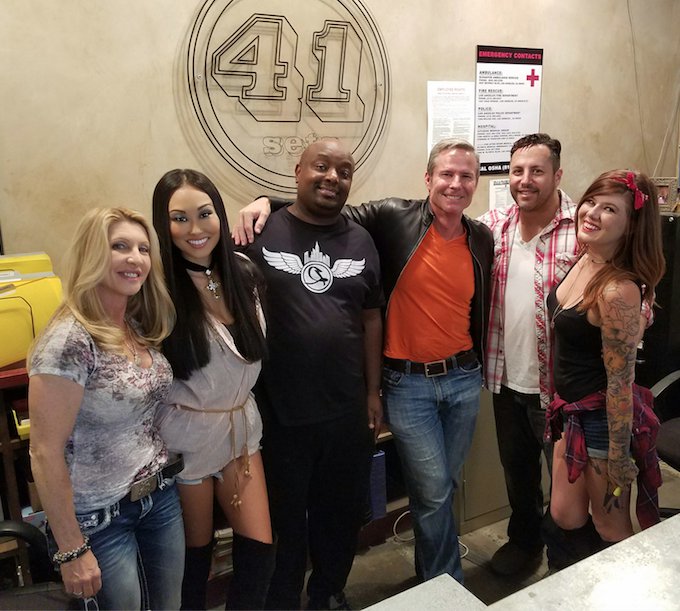 November 20th
This week we were very excited to be shooting a sizzle reel for 41 Sets. It is for a building process show that will show how movie magic is created via set design. 41 Sets produces for television, film and commercials and you've seen their work for over 15 years in Hollywood. This sizzle is being produced by the creators of Naked Dating which is a reality show that is currently airing on MTV. A special thank you to everyone who worked on this project to help make it happen!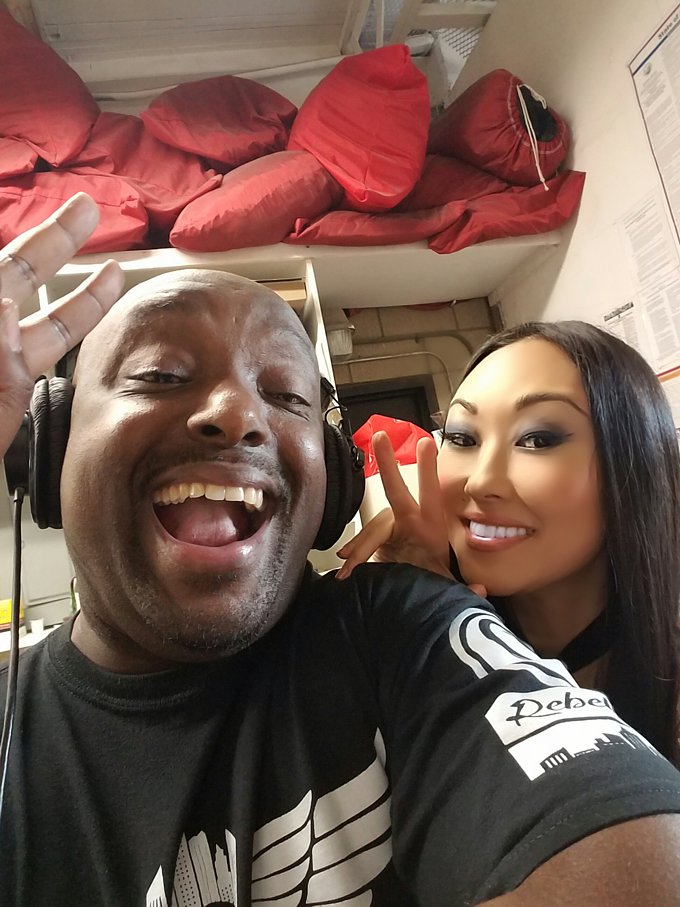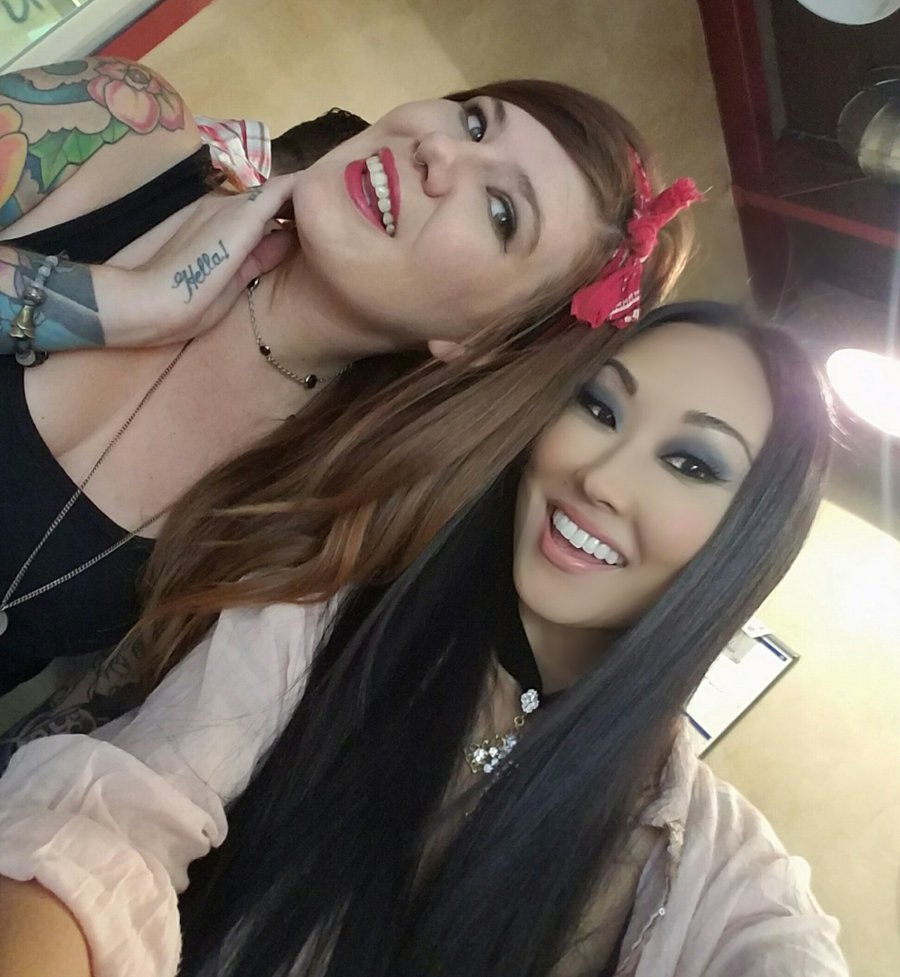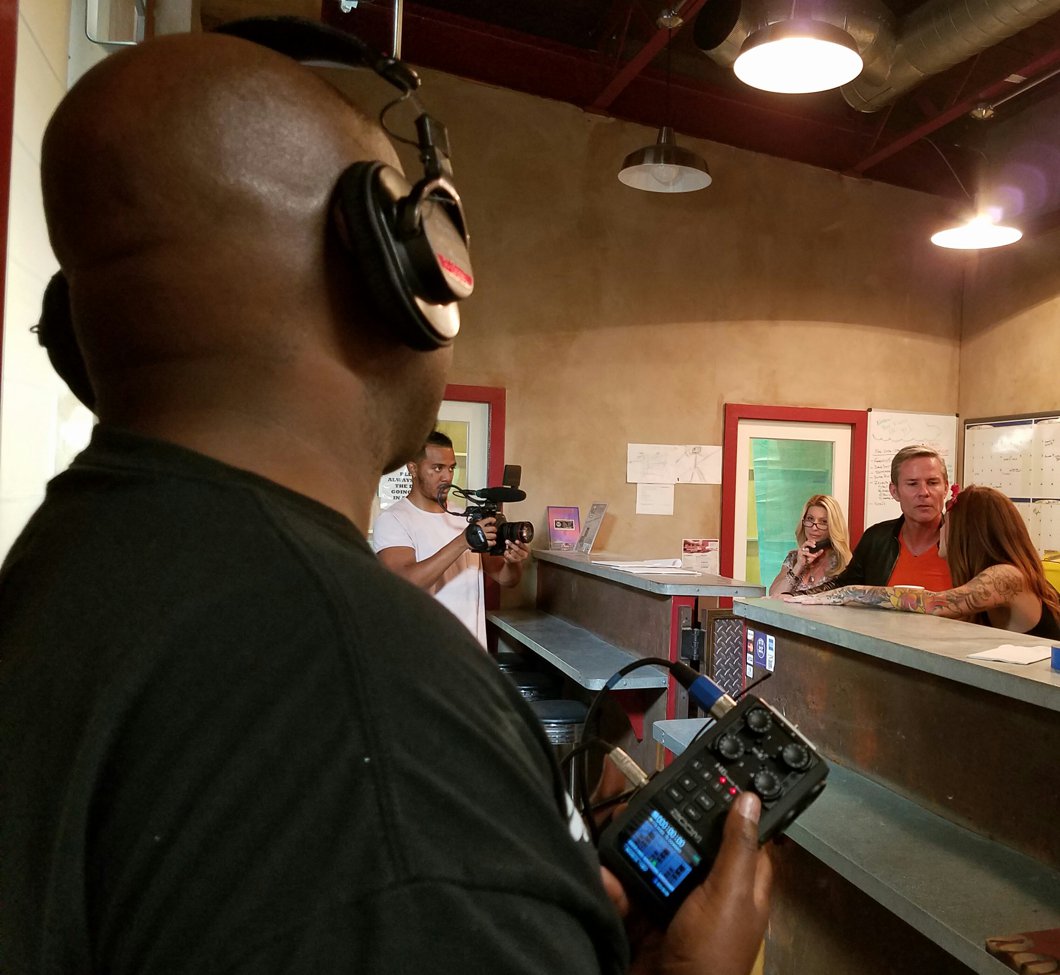 A Week in London Premiere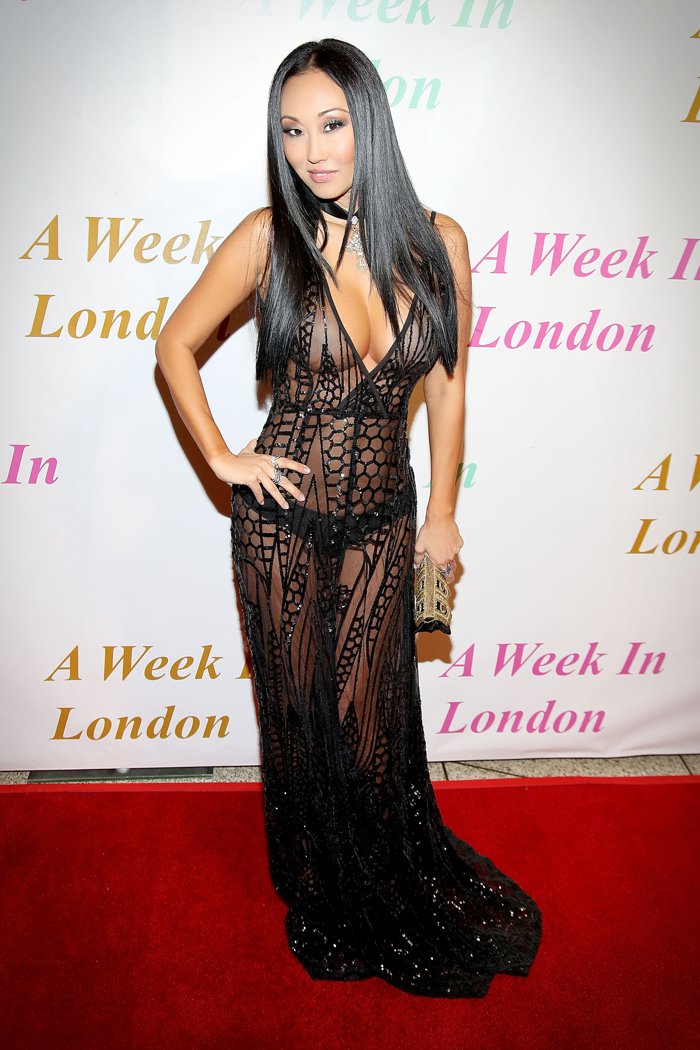 October 3rd
This week we were so honored to attend the premiere of "A Week in London" at the Cinerama Dome in Hollywood, CA. Over 1000 people filled the theater to see this comedy about the girl everyone loves to hate. A special thank you to: Moda Glam Boutique, Glamarella Jewelry, VIVA GLAM Magazine, Melissa Riso, Stylist Holley Wolfe, Albert Ortega, Randy Shropshire, Steve Gibbs, Bob Delgadillo for helping to make this night so very special!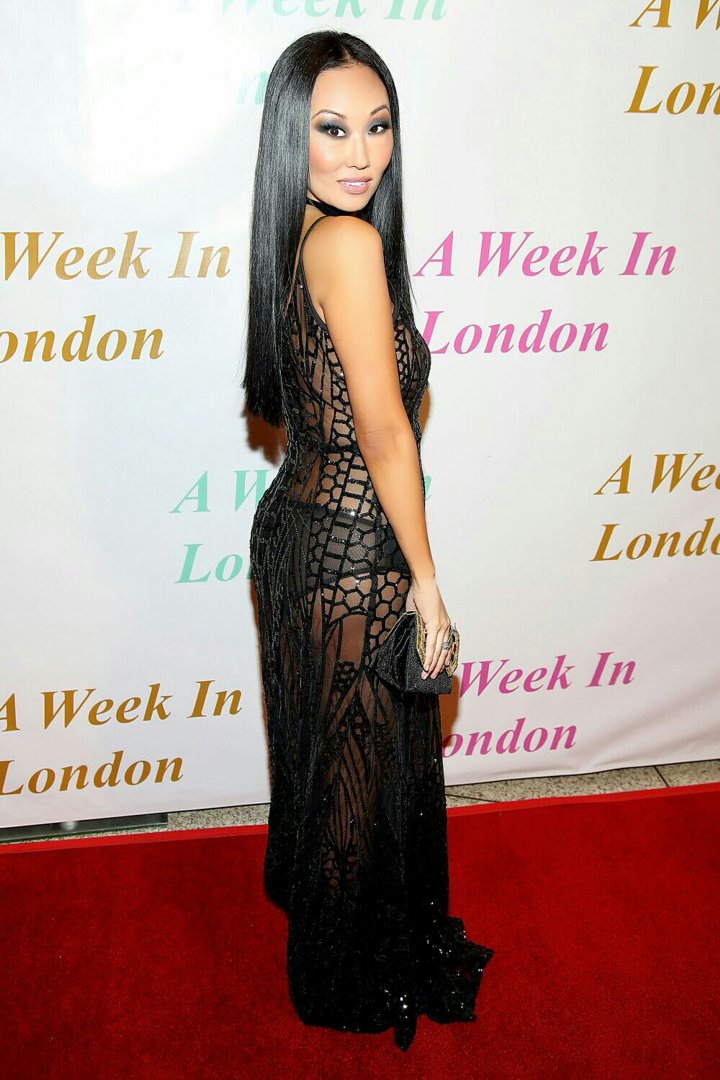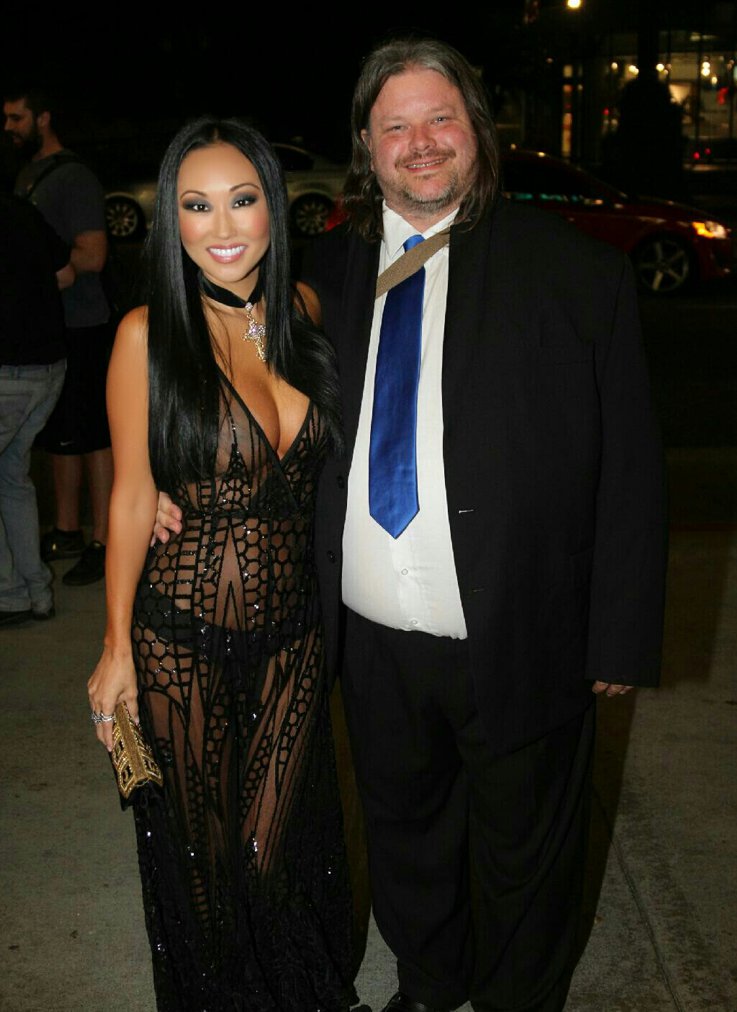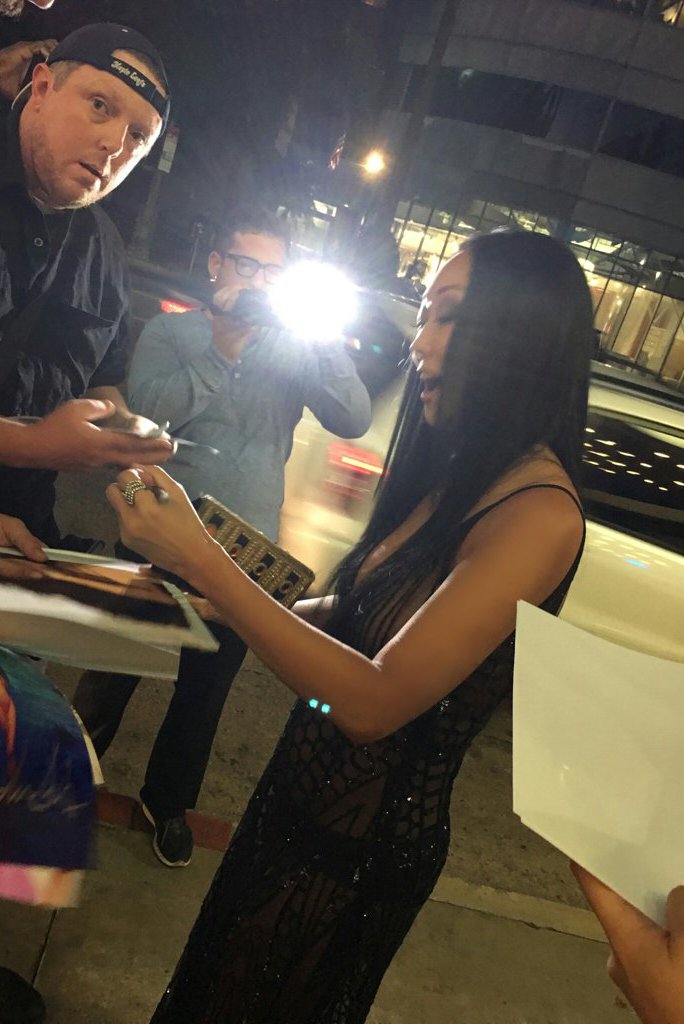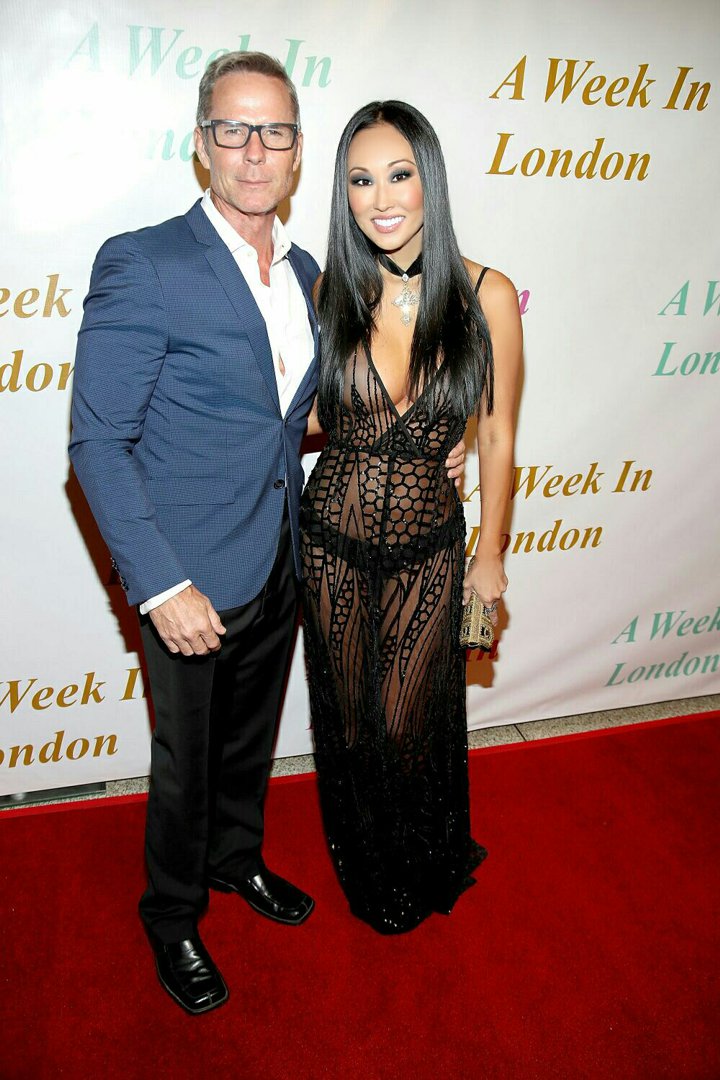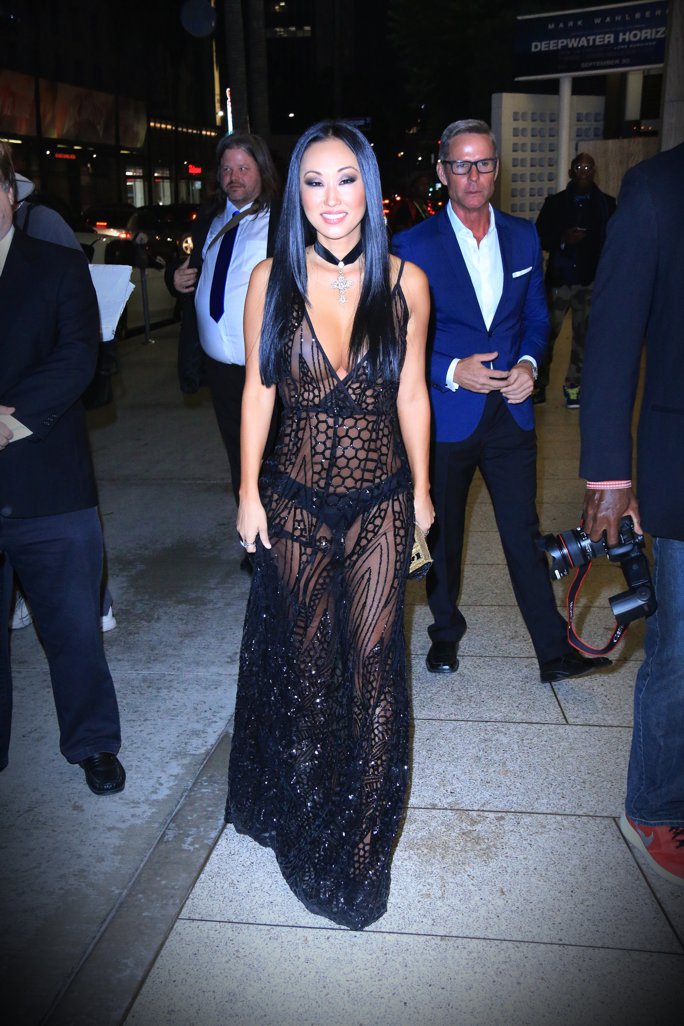 And in Print:
Old Hollywood Glamour Shines at the 'A Week in London' Premiere
Anguilla Day 2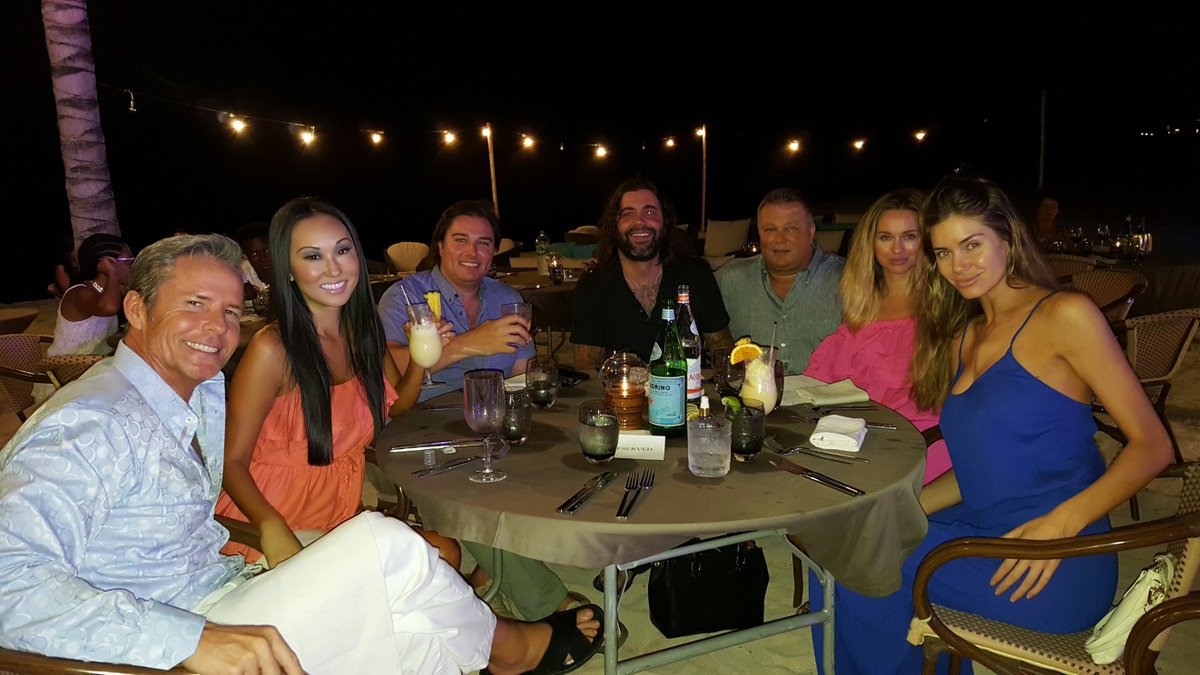 September 3nd
Today was our free day and we were so excited to see what Anguilla and Zemi Beach had to offer! We went to Shoal Beach that is located directly off our hotel and according to MSN, this is the #1 beach in the entire Caribbean! Much of the day was also spent at one of the pools that even has one side made entirely of glass! Tomorrow, we are beginning our editorial shoot so we are also preparing for the next two days of work. Fun in the sun, snorkeling, kayaking and stand up boarding, a great vegan dinner and to bed!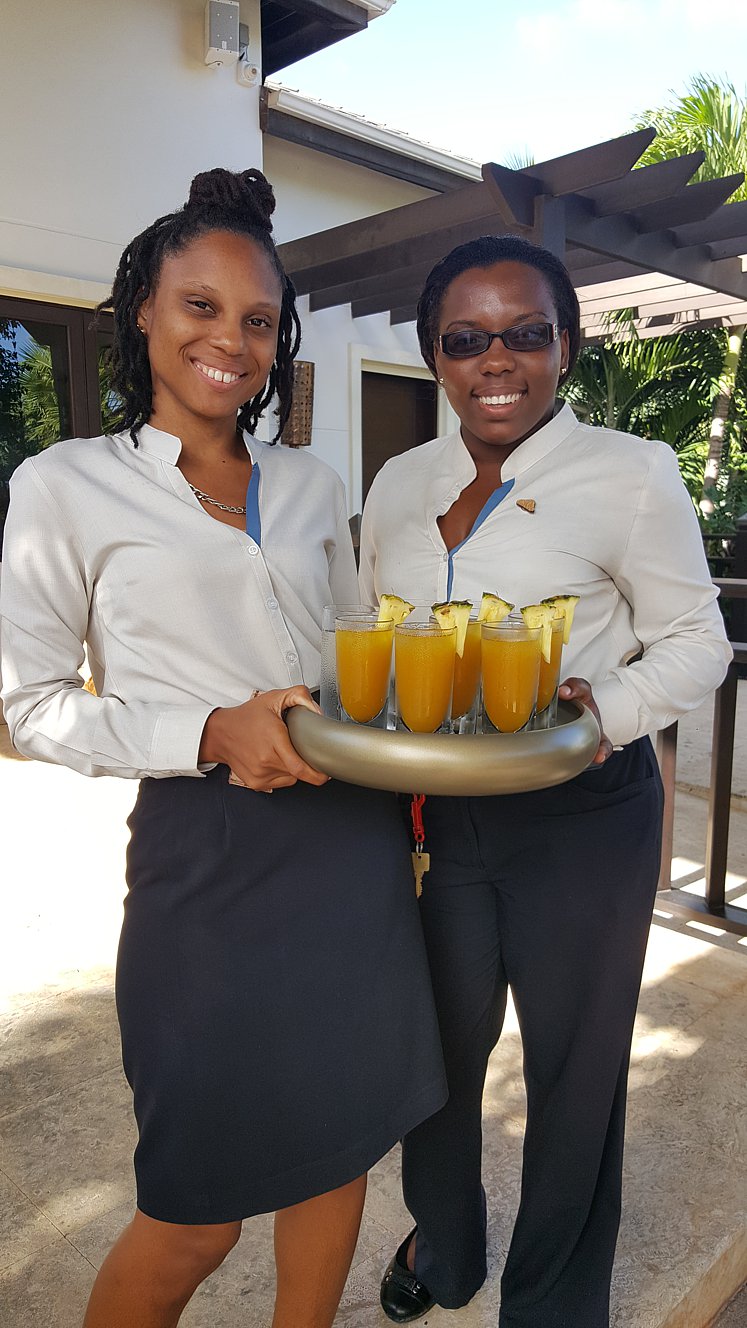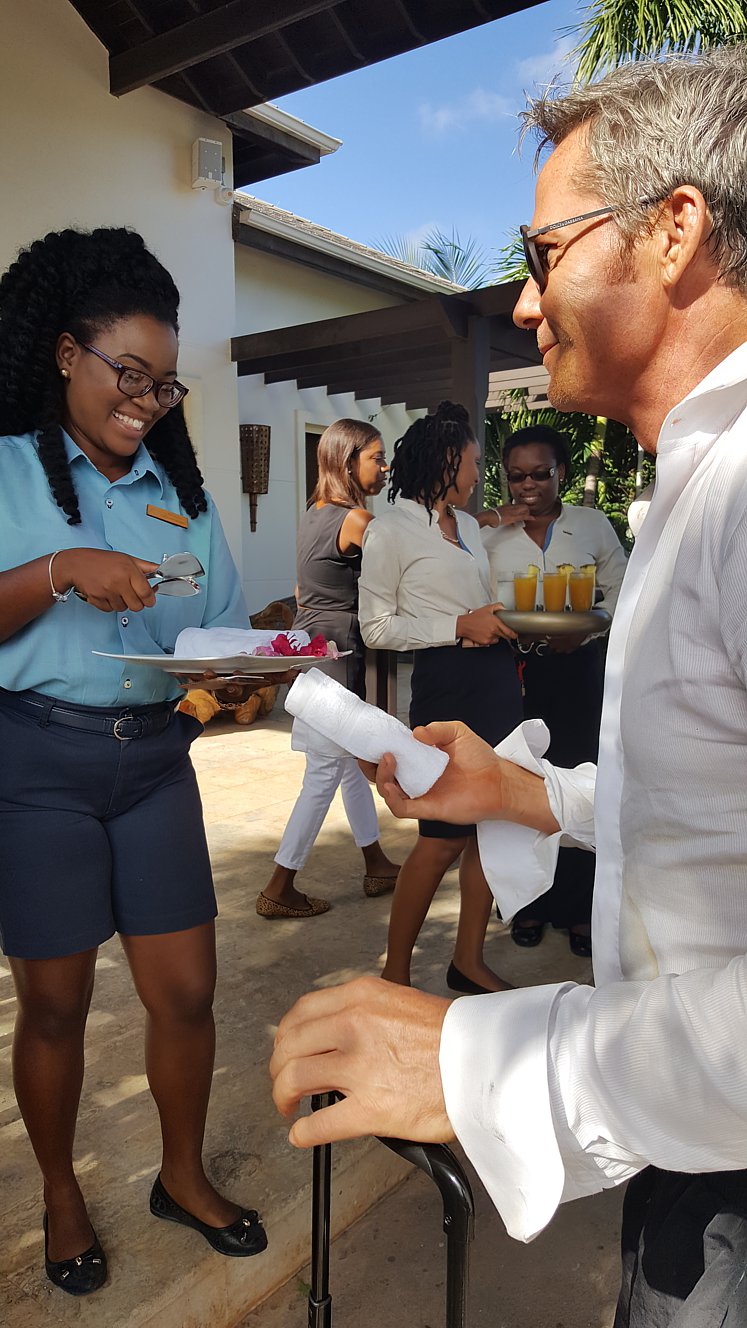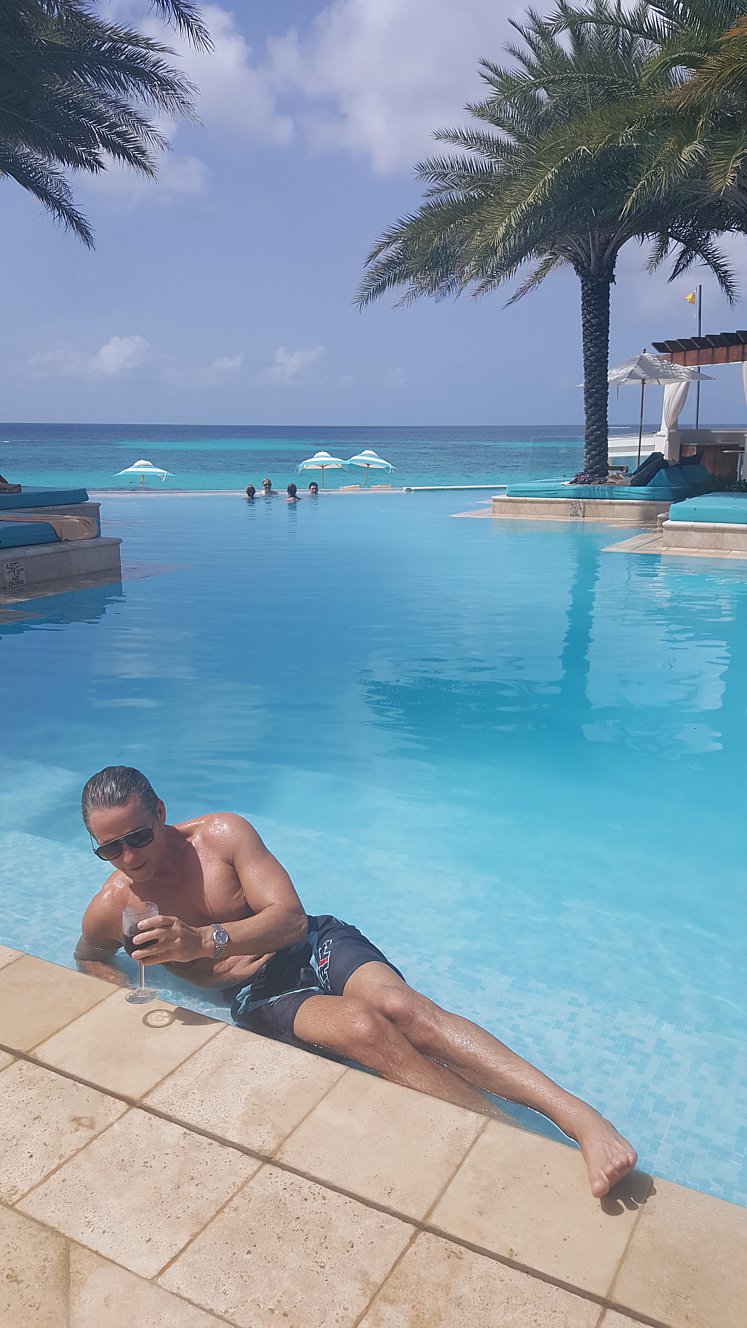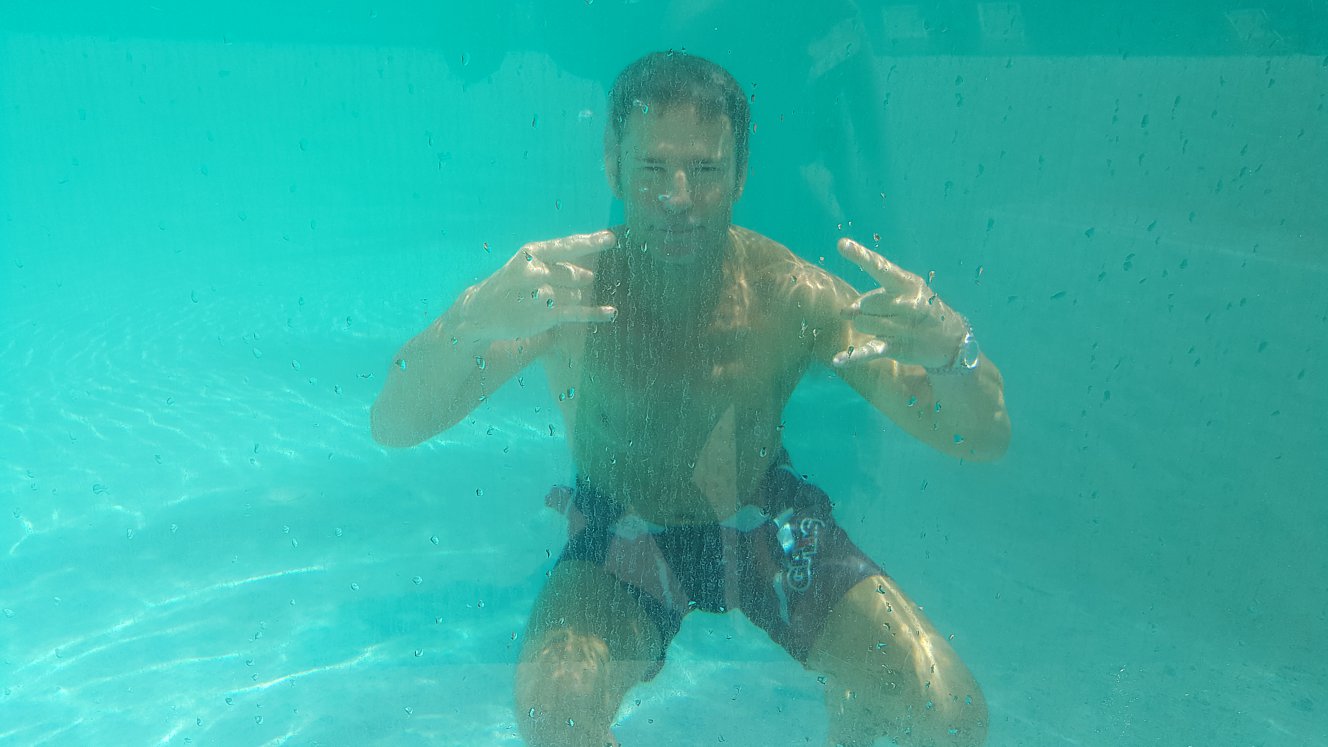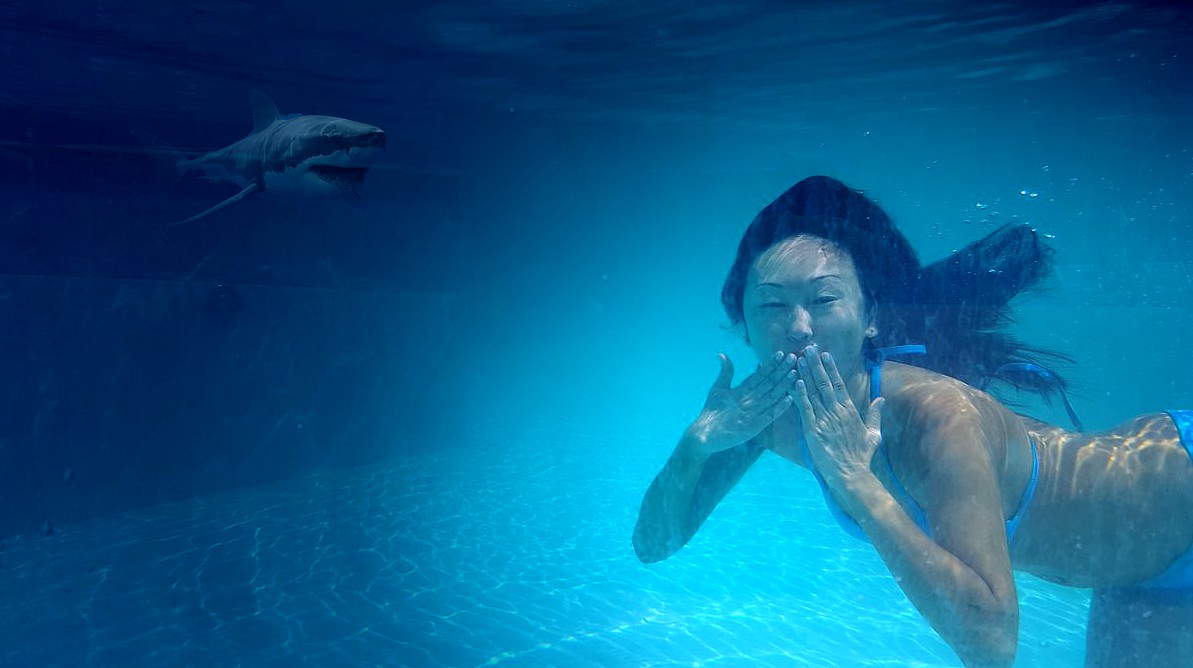 Anguilla, British West Indies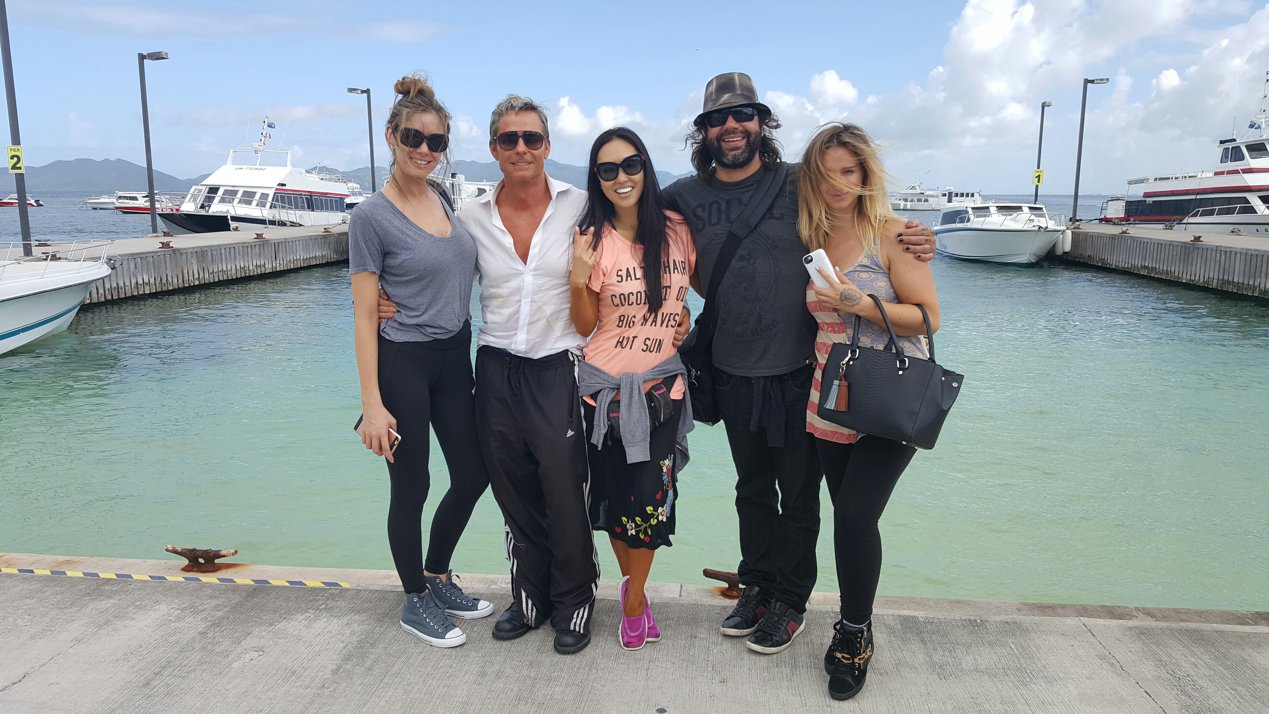 September 2nd
We're on our way to Anguilla, British West Indies, not to be confused with Antigua which is pretty close by. We're also stopping in Sint Maarten which is a part of the Republic of the Netherlands. We traveled through the night and by morning we arrived in beautiful Sint Maarten! After a short jaunt across the bay, we were in Anguilla. We were hosted by Zemi Beach House and were warmly greeted there with Mawby Twist, a fruity drink made from the root of the Mawby Tree.
Anguilla has some of the most beautiful beaches the Caribbean has to offer and we're looking forward to a free day tomorrow to explore, snorkel and see what this beautiful island has to offer!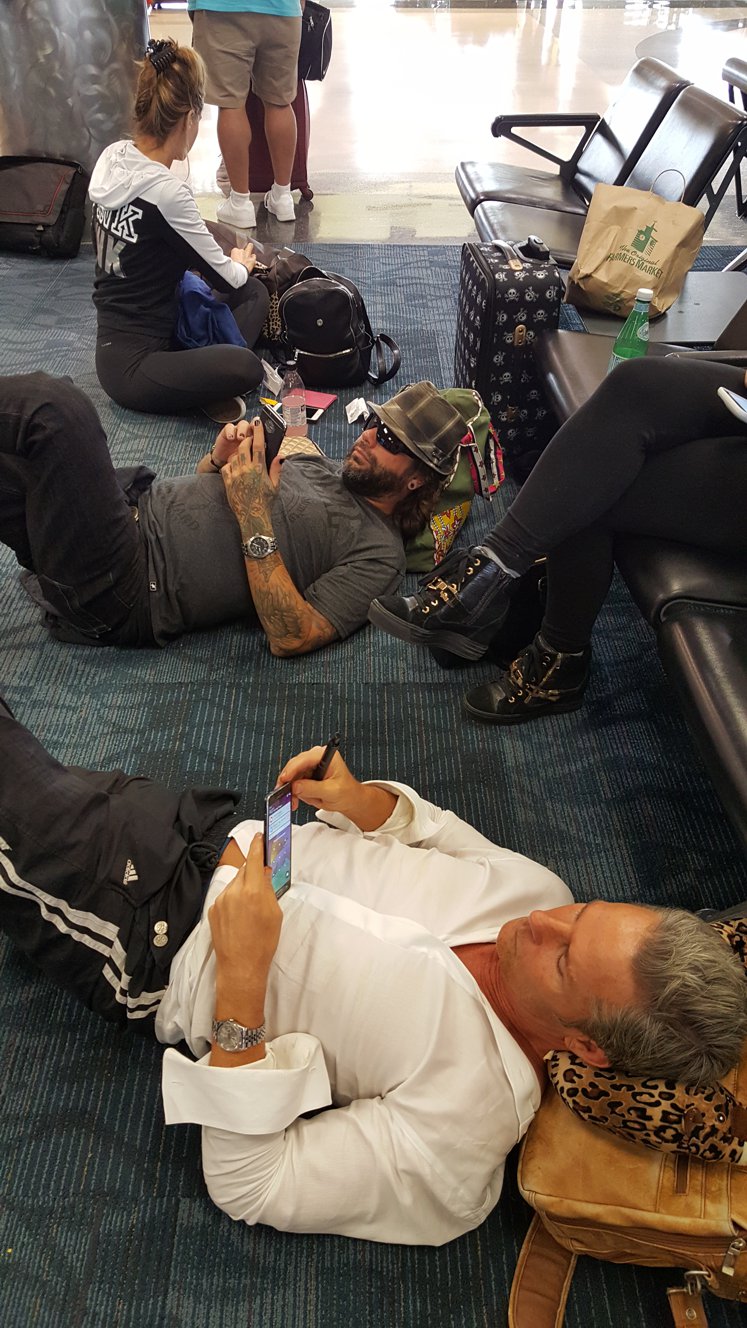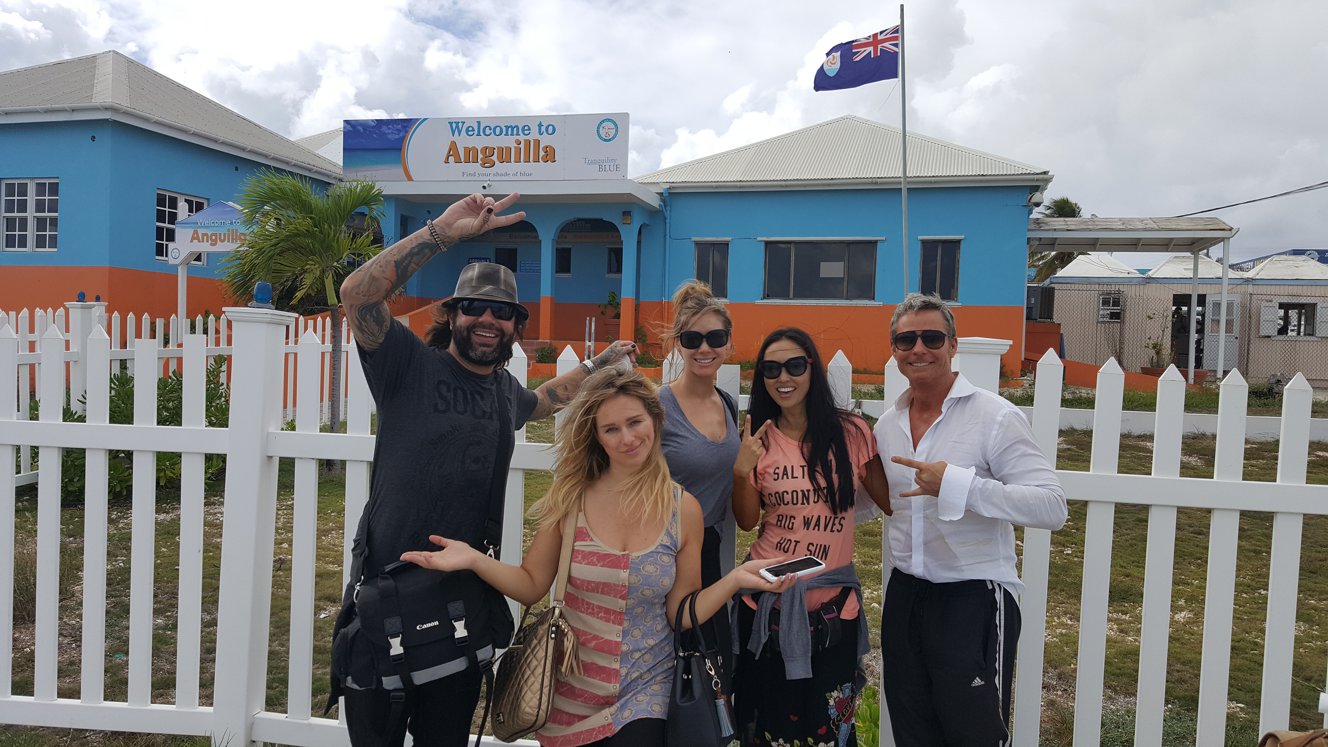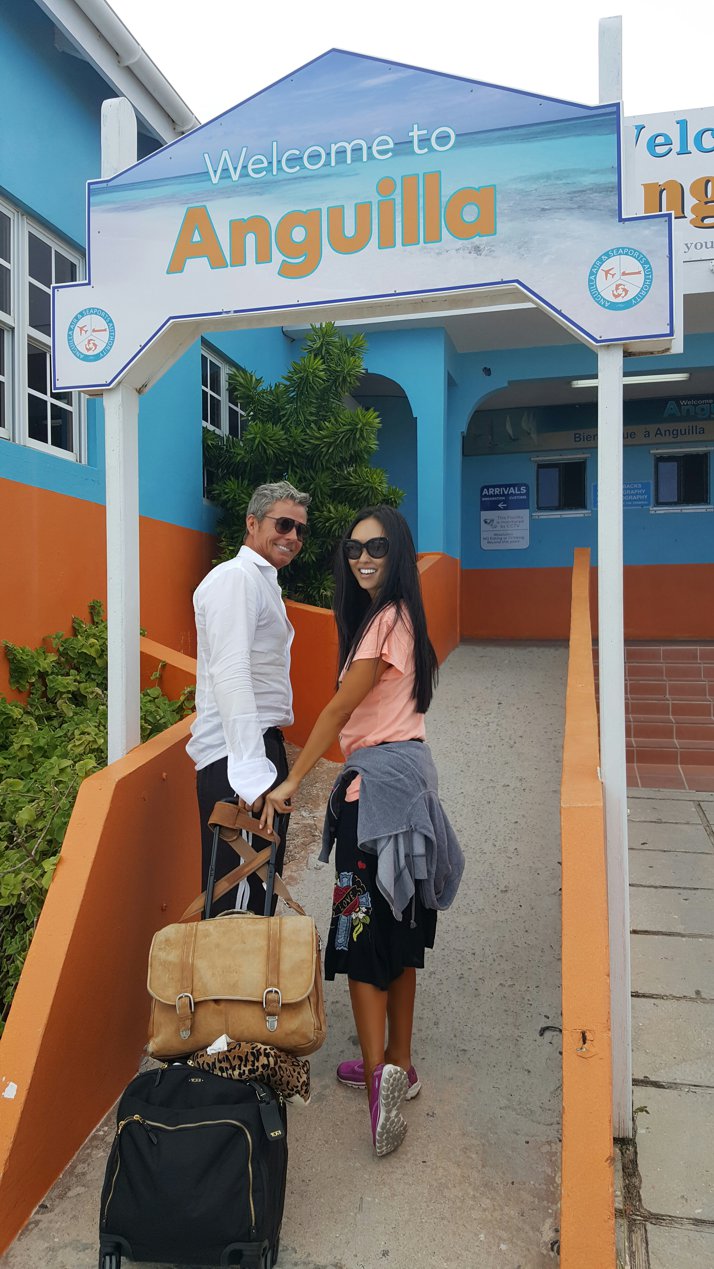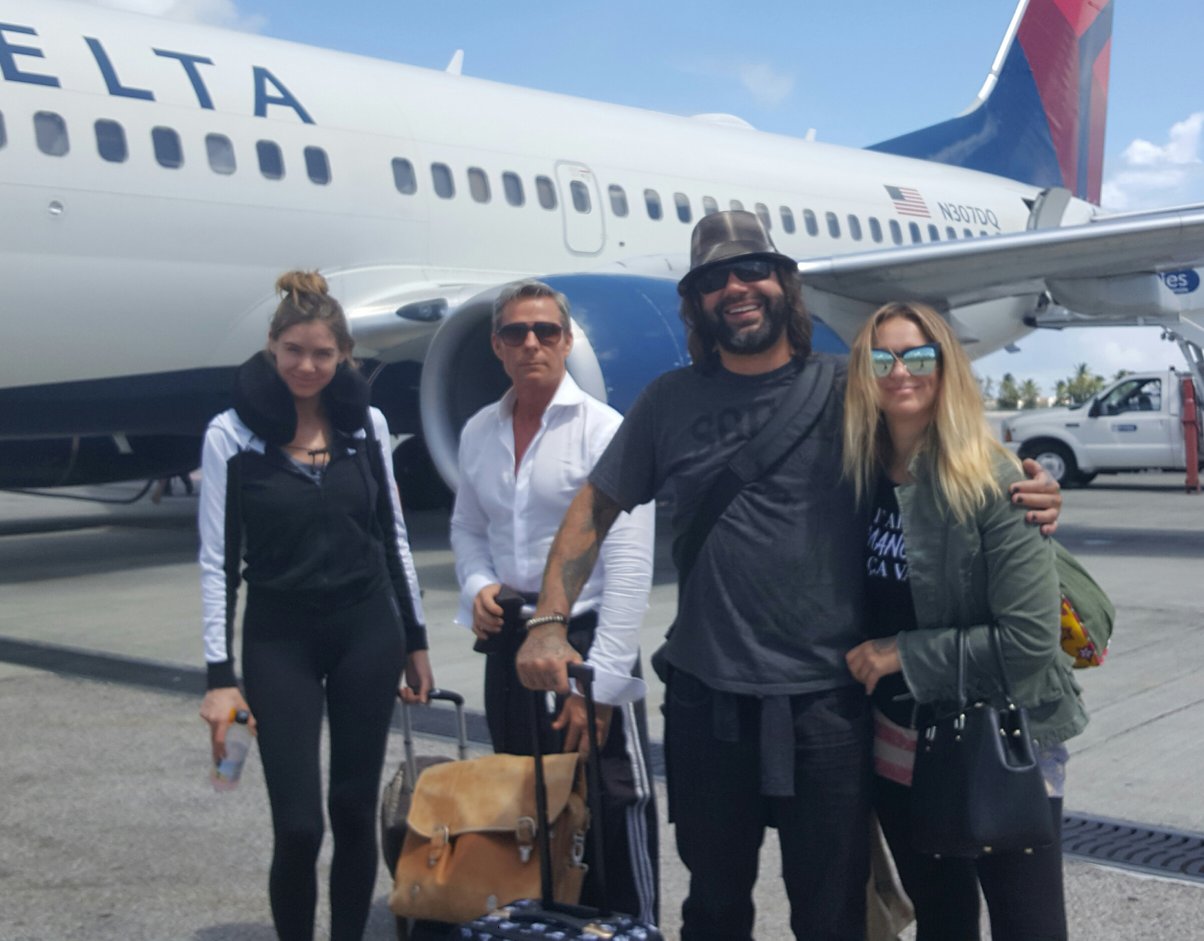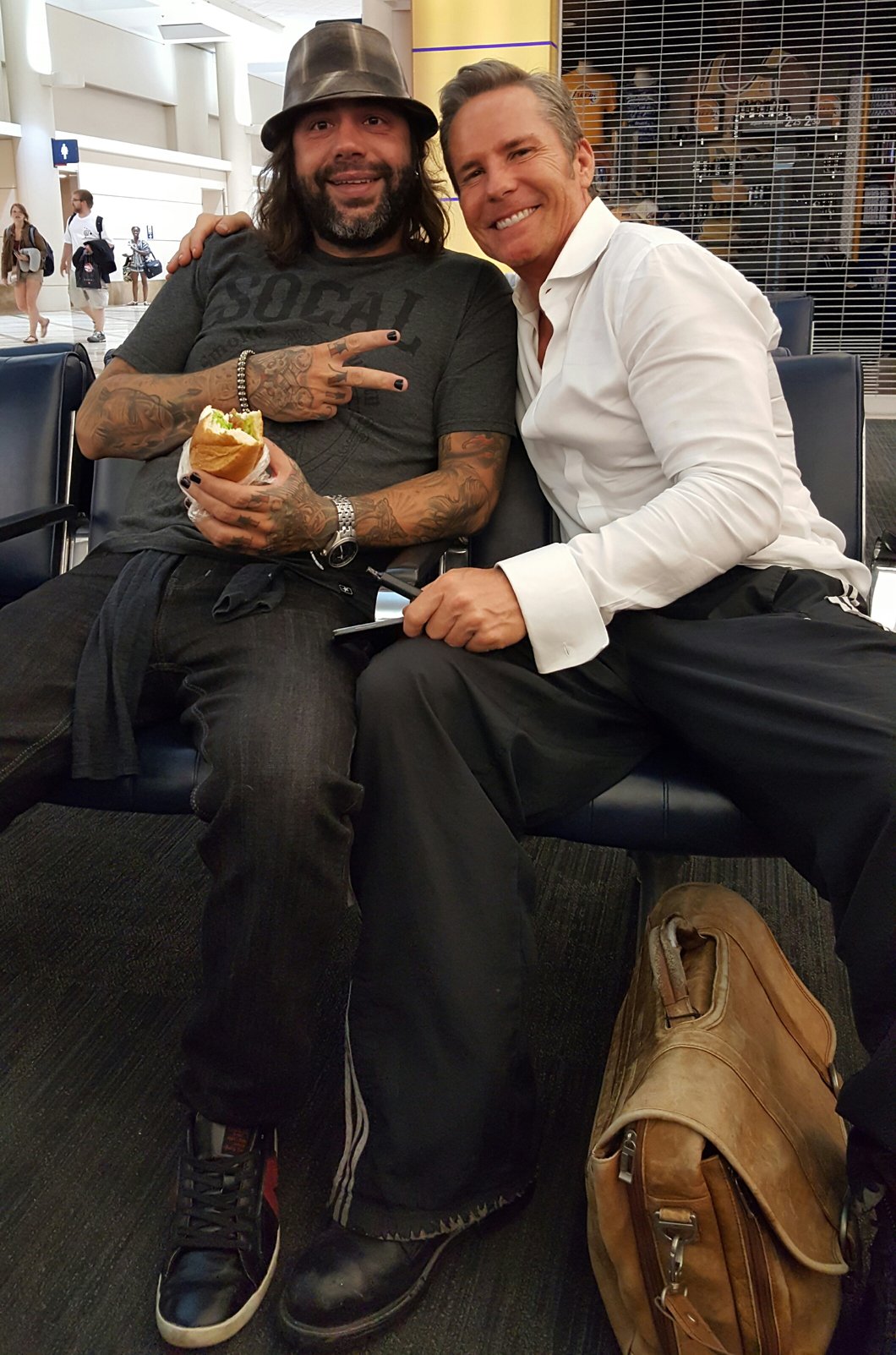 Anguilla and St. Barts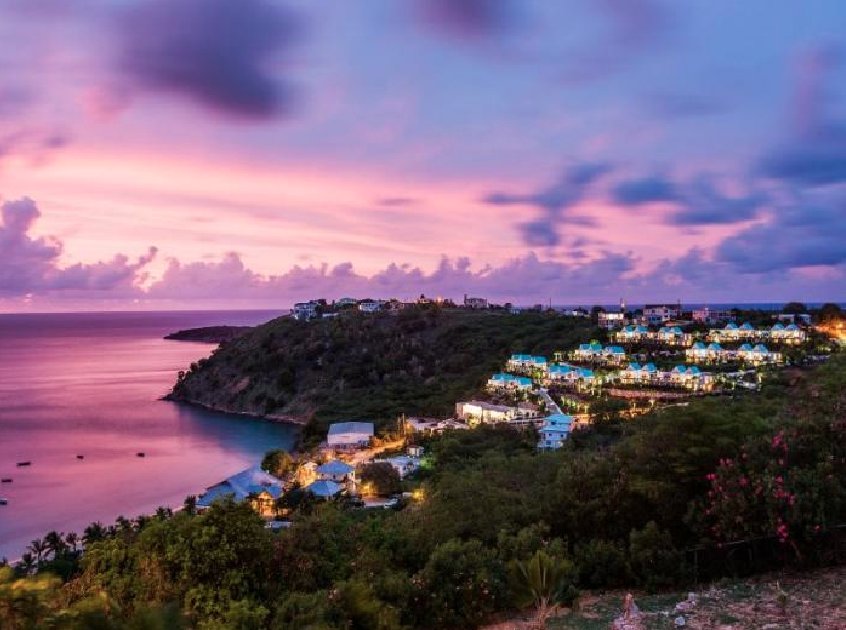 September 1st
We are very excited to be traveling to Anguilla, British West Indies and St. Barts, French West Indies with VIVA GLAM Magazine to shoot a fashion editorial. We will be hosted by Zemi Beach House and are excited to see what these two tropical islands offer! Anguilla is located in the British Virgin Islands and we will be guests of Allure Plus Travel - a special thank you to Allure Plus Travel! Anguilla is an exotic, tropical island that is known for its crystal clear waters and warm, balmy weather. A perfect getaway for summer!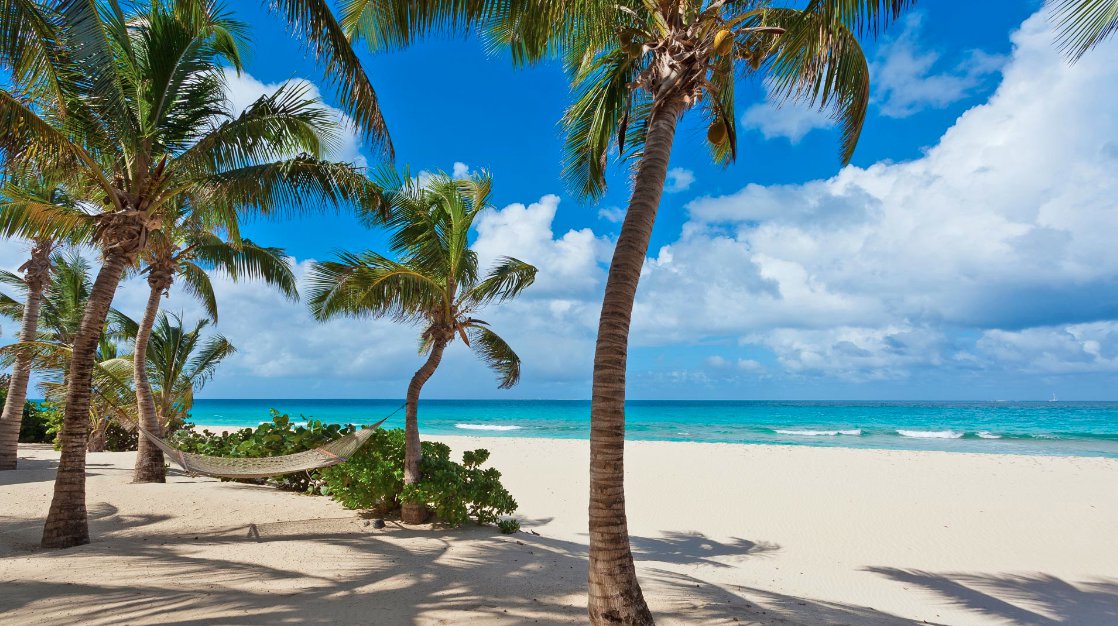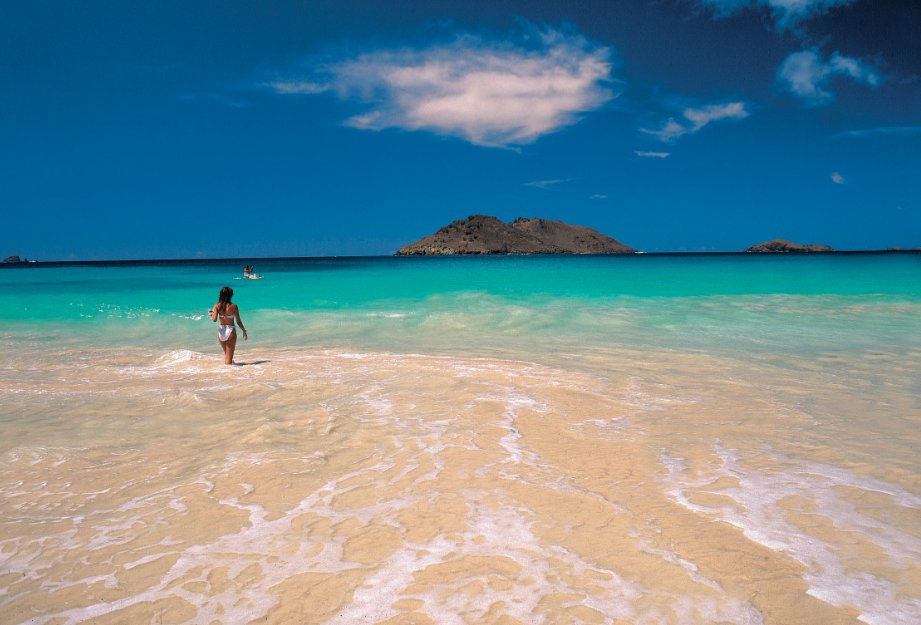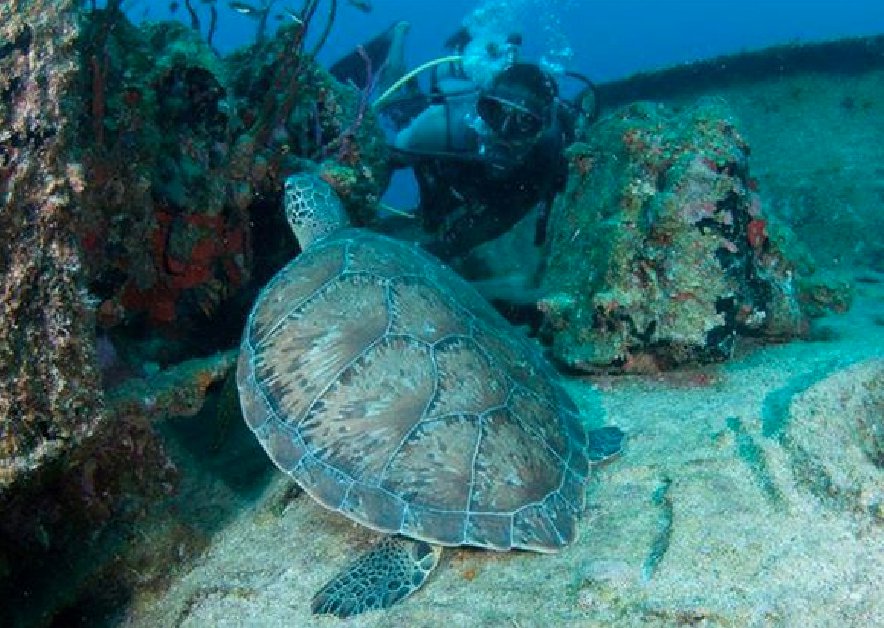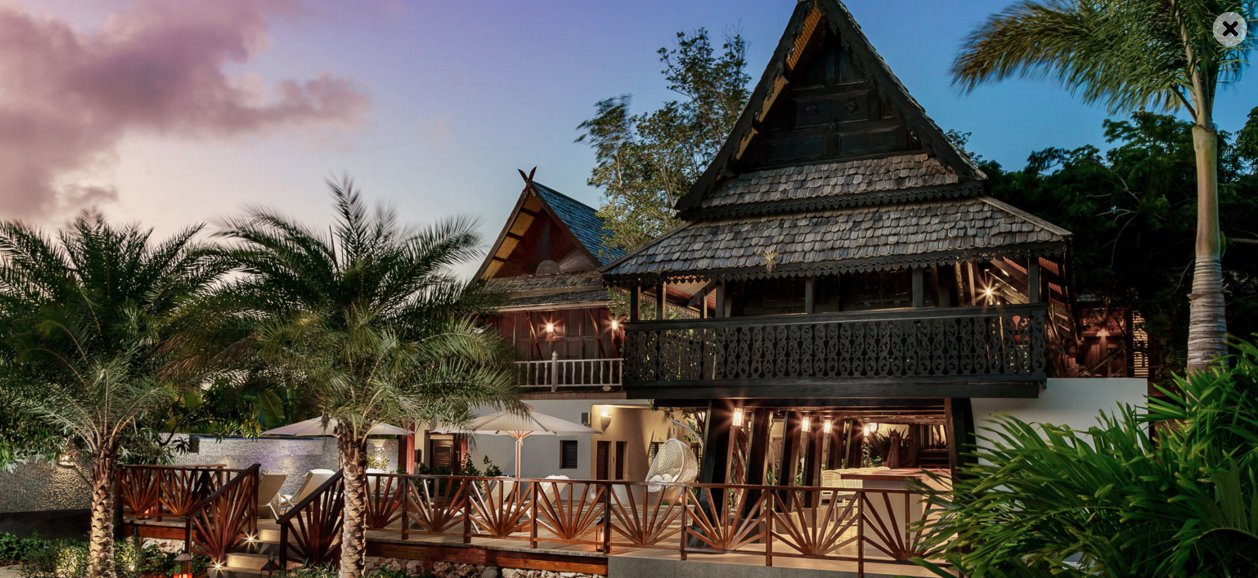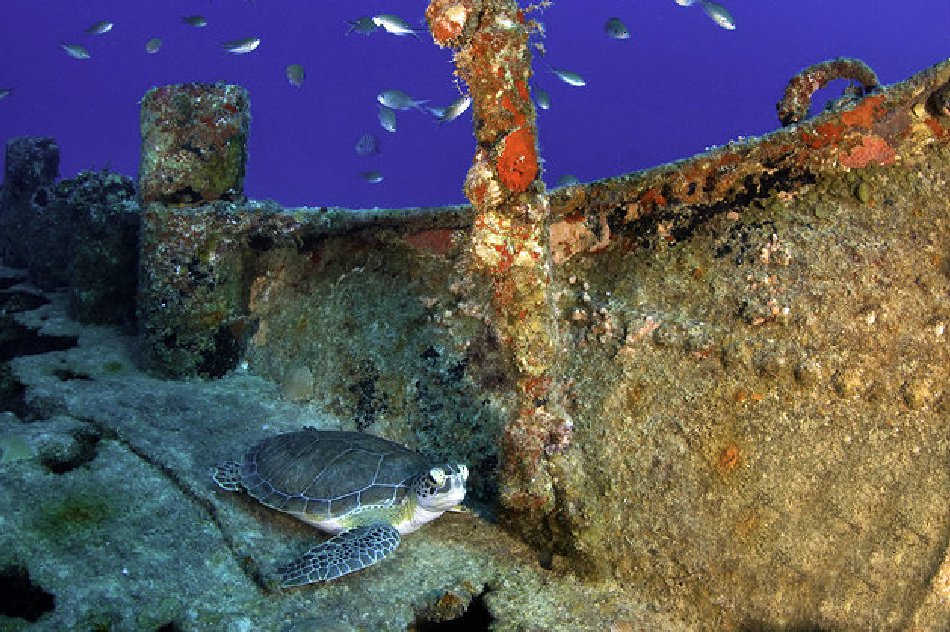 A Visit to Central California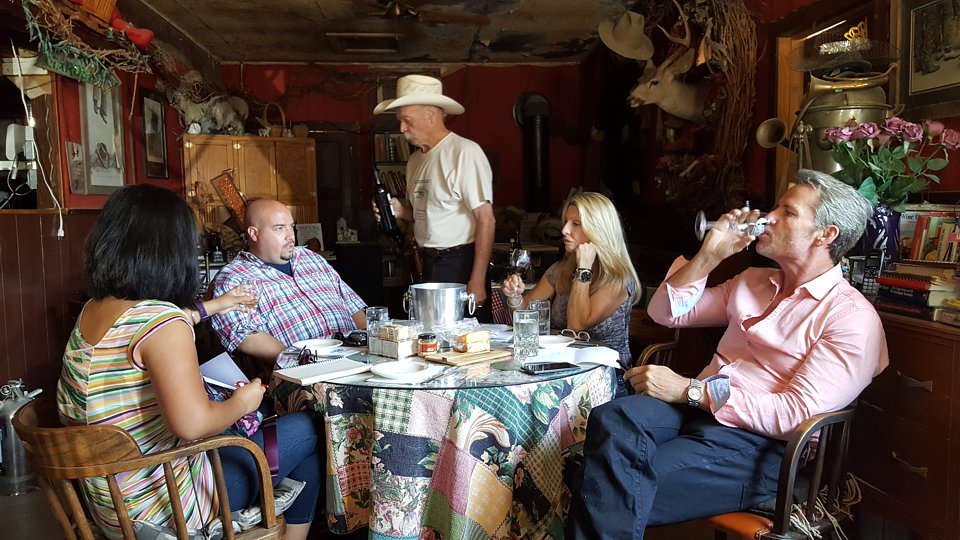 August 24th
This week we had the pleasure of visiting old friends in Central California while working on our boutique wine label. Sagebrush Annie's is owned by Larry and Karina Hogan and located in Ventucopa, CA. We walked the vineyards, watched falconry, tasted wine and caught up with each other. To order Sagebrush Annie's wine, visit their website: www.sagebrushannies.com.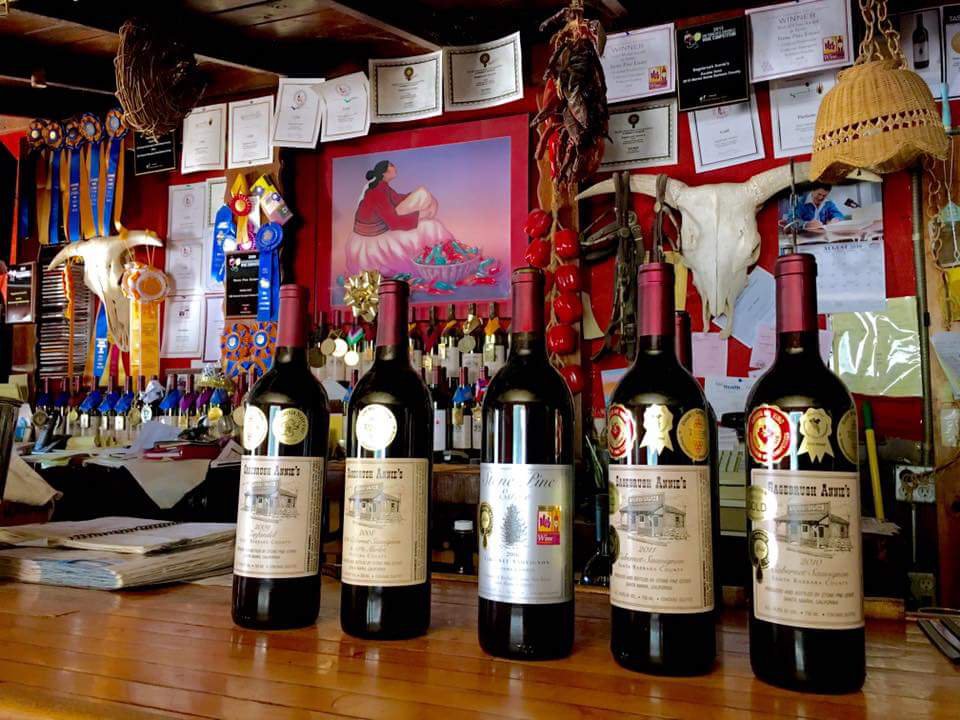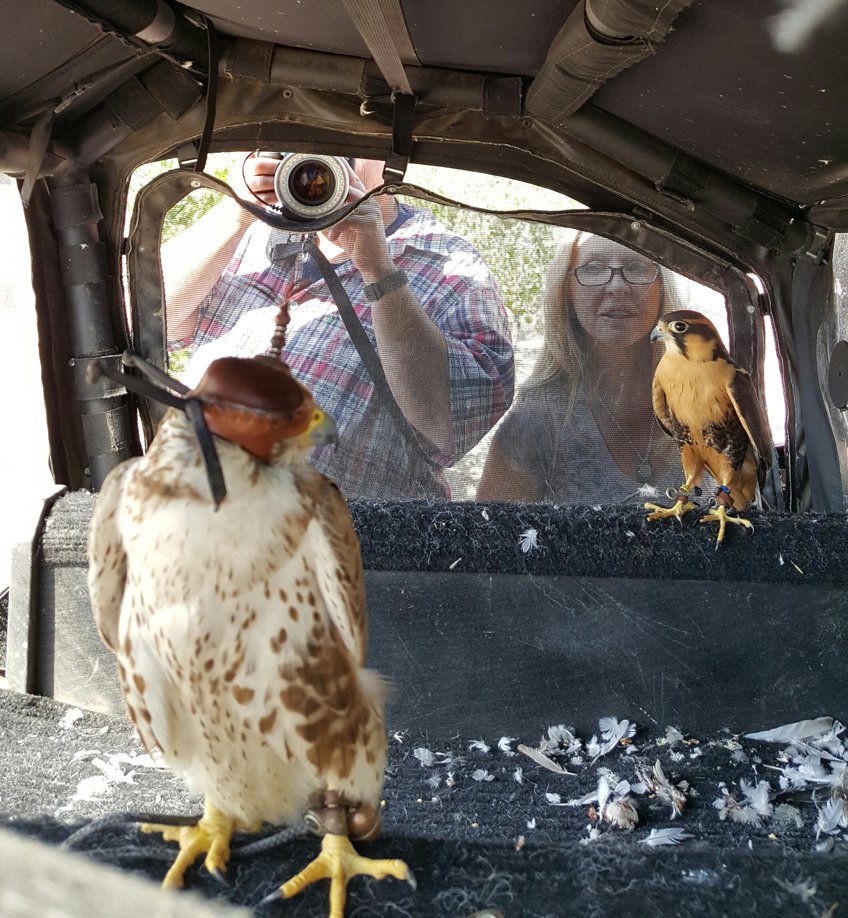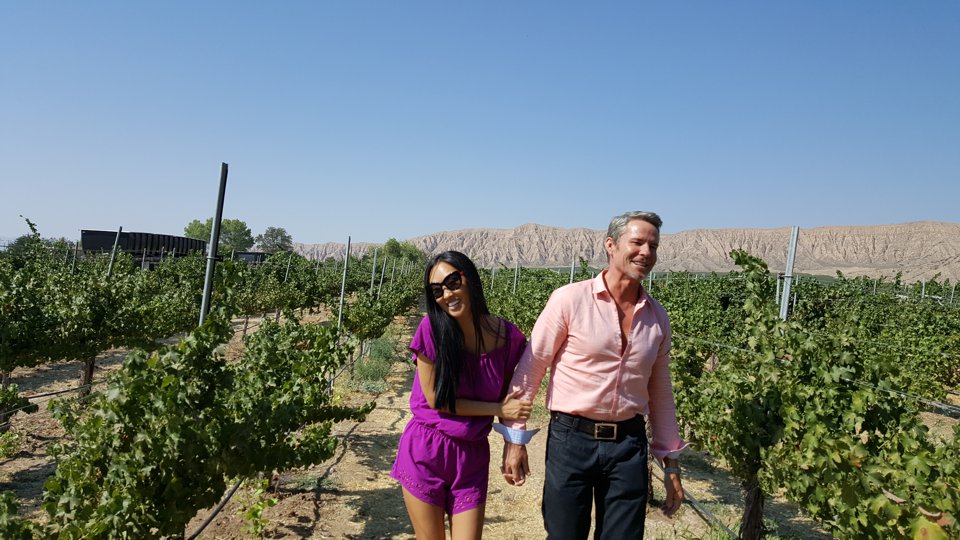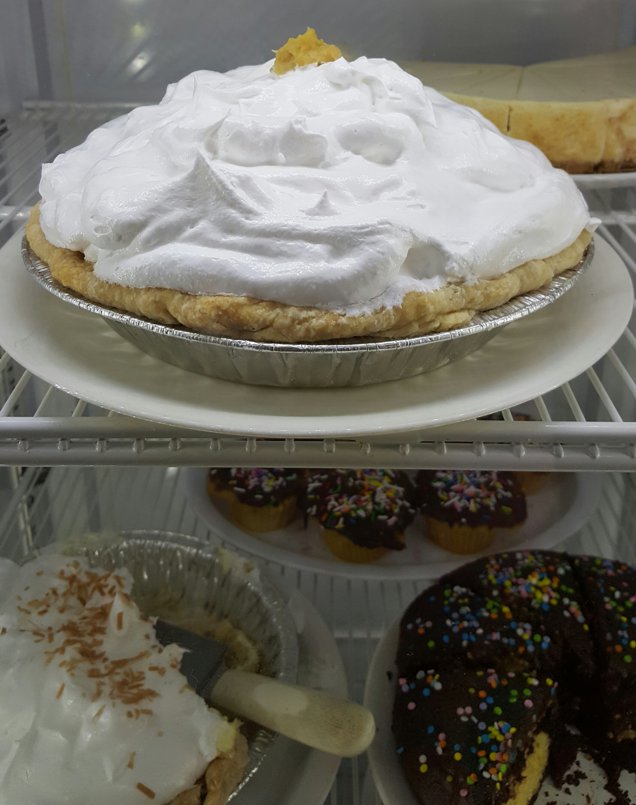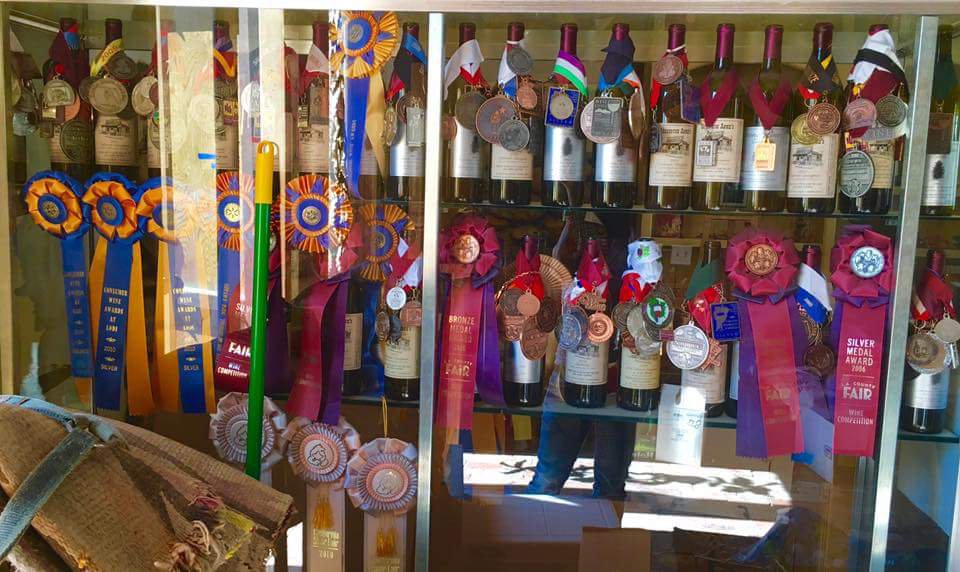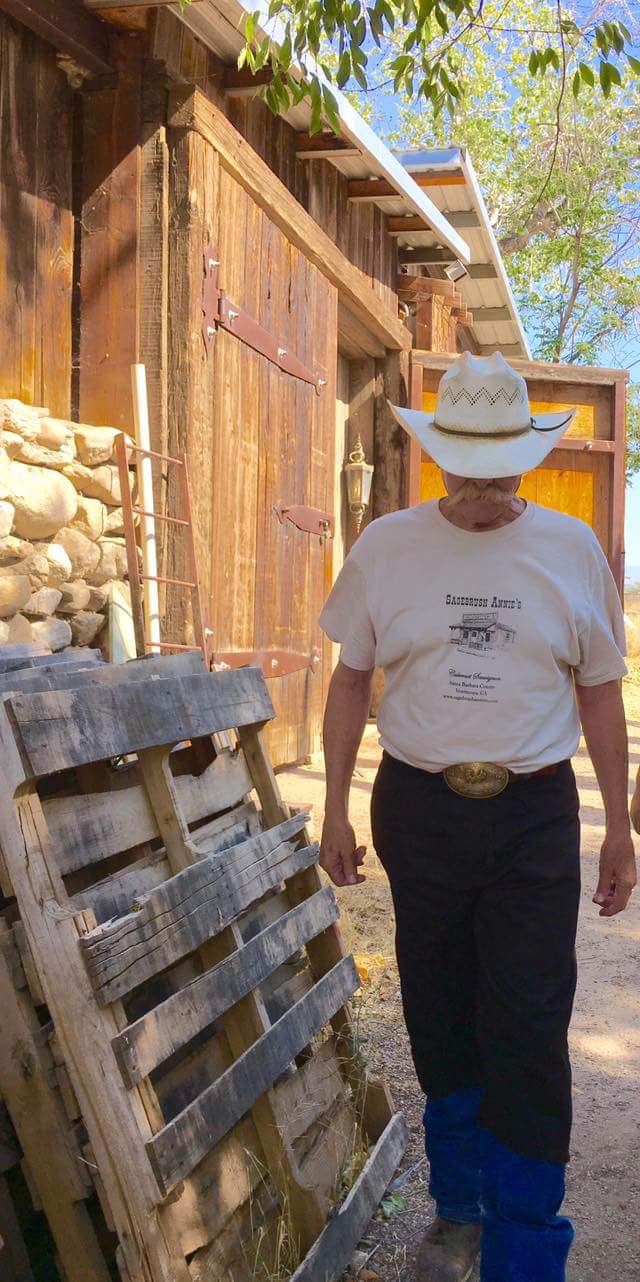 Power Morphicon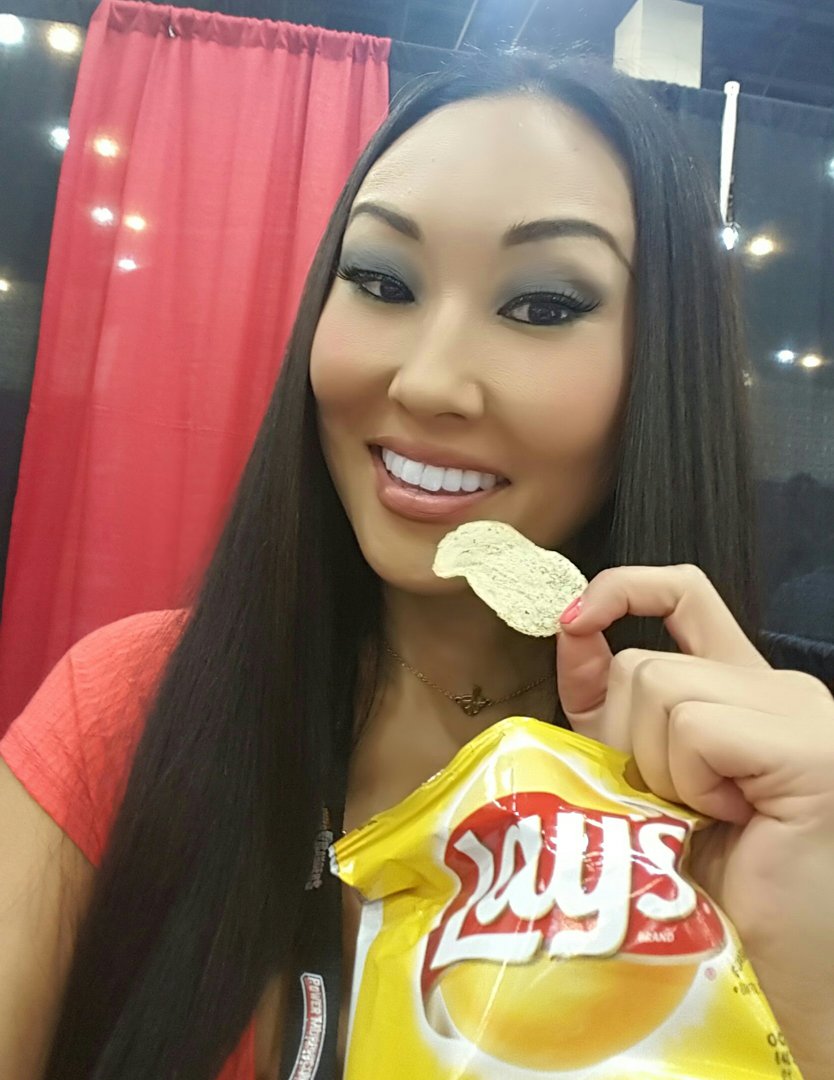 August 21th
I'm amazed at how quickly time flies by. And even more amazed that people still remember a show I was on many years ago, The Masked Rider. I'm so thankful to be asked back each year to Power Morphicon and love the fact that it seems to be growing by leaps and bounds! This year, people came from as far as Japan and Australia to attend and it was great catching up with friends I haven't seen in awhile. A special thank you to Scott and Carlene for everything and a great time was had by all!
Listen to the interview here: The Xperience - Episode 34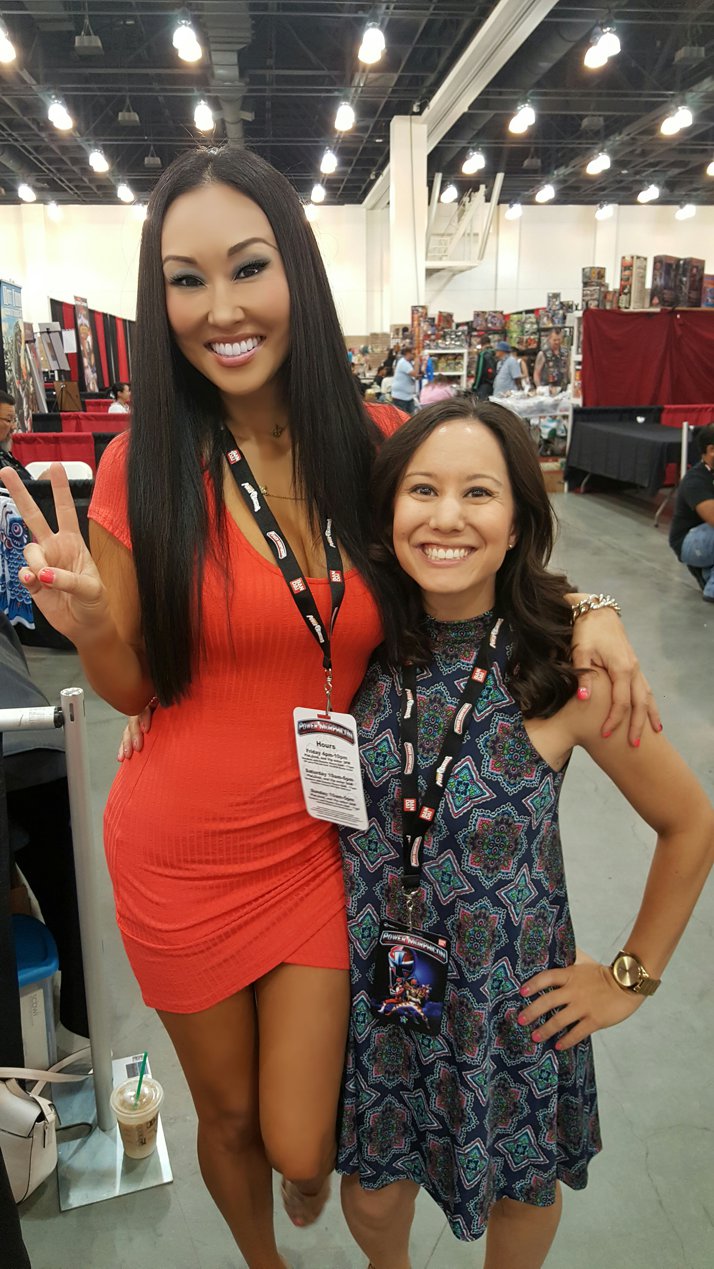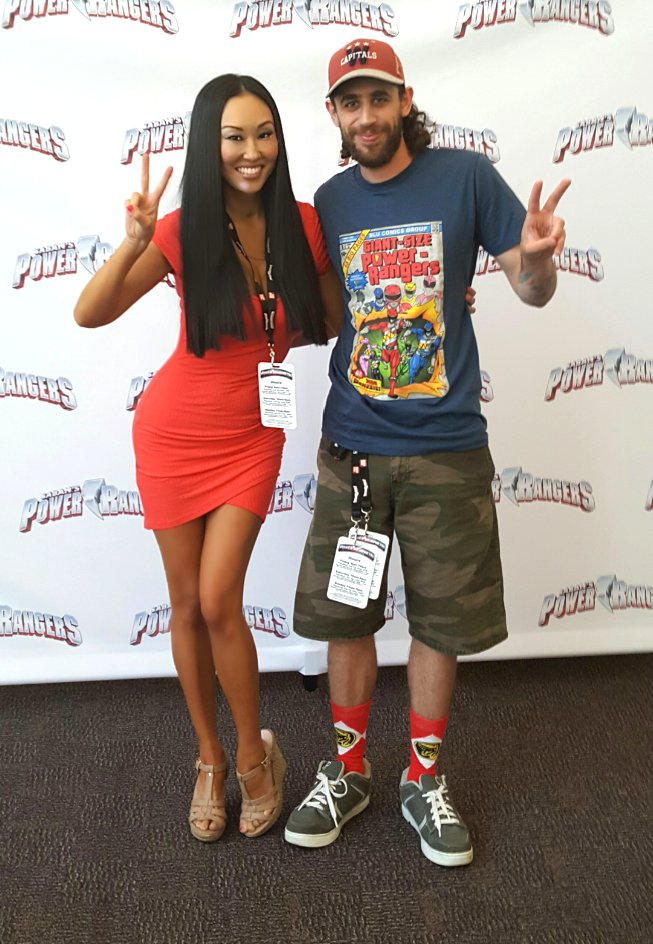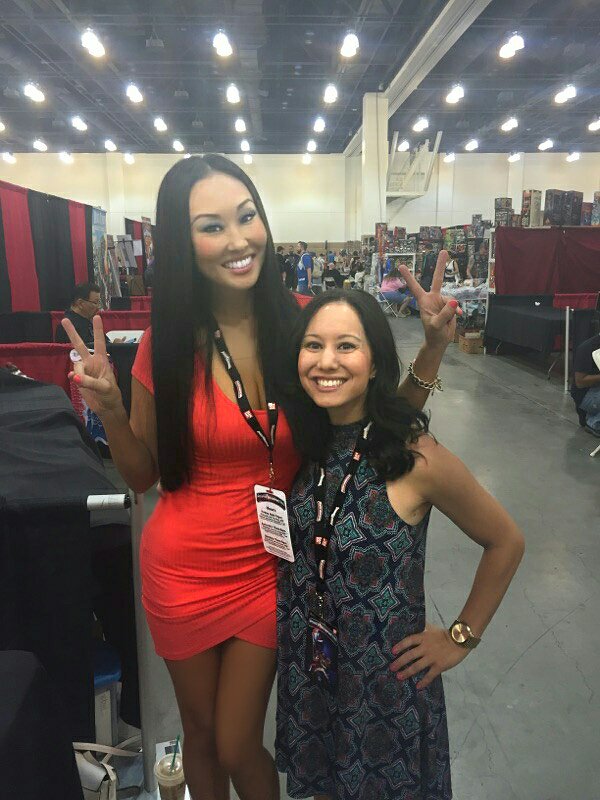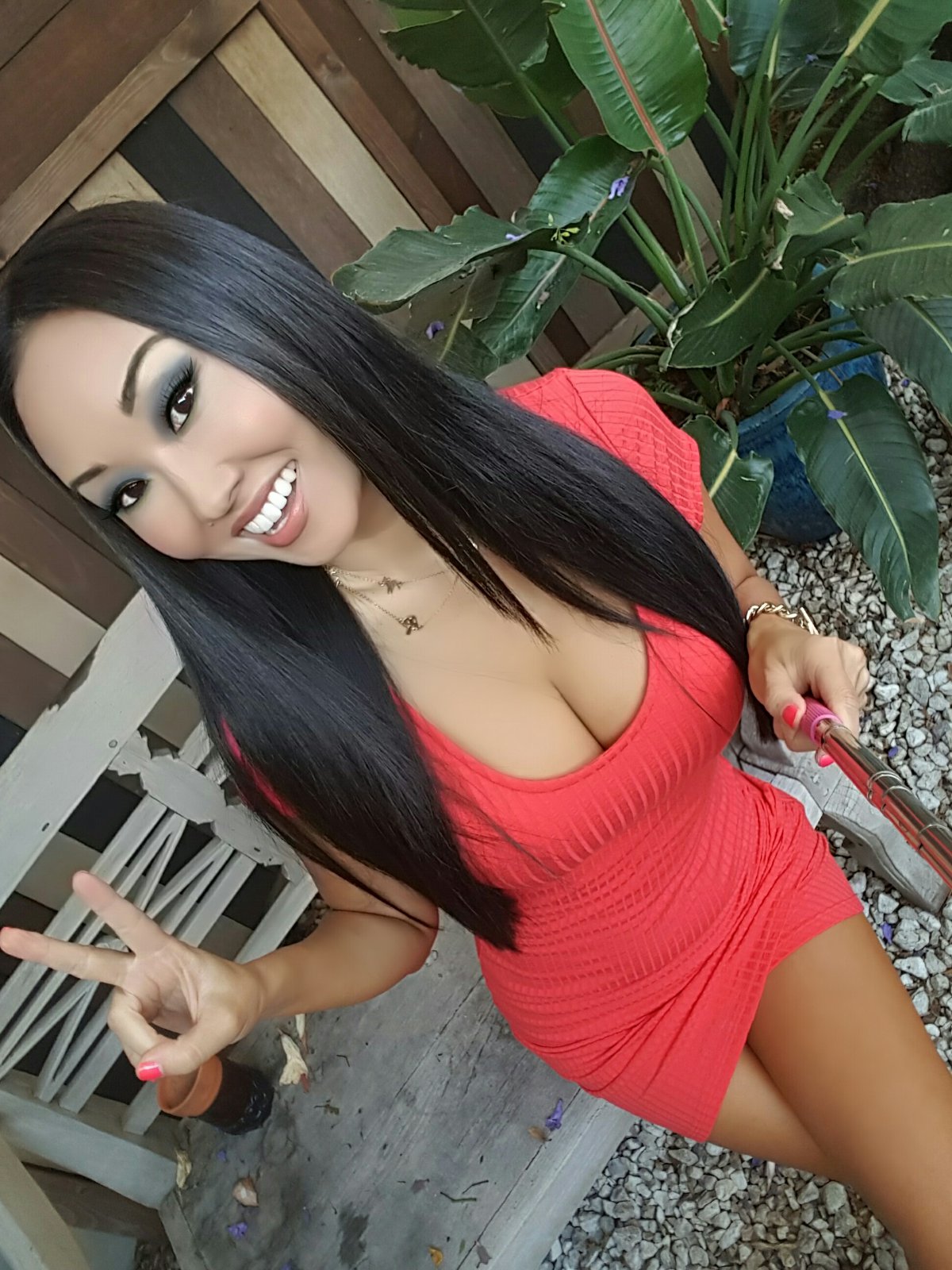 A Summer Celebration
August 18th
Here we are at Calamigos Ranch in Malibu celebrating a friend's birthday party. We loved dining under the stars on big picnic tables. There was ring toss, bacci ball and a ton of kids running around! I remember shooting a movie here at Calamigos Ranch for two months several years ago. And I was surprised to see this section of the ranch which I had not been on before. The menu was vegan and everyone had a great time celebrating friendships, fun and the end of summer!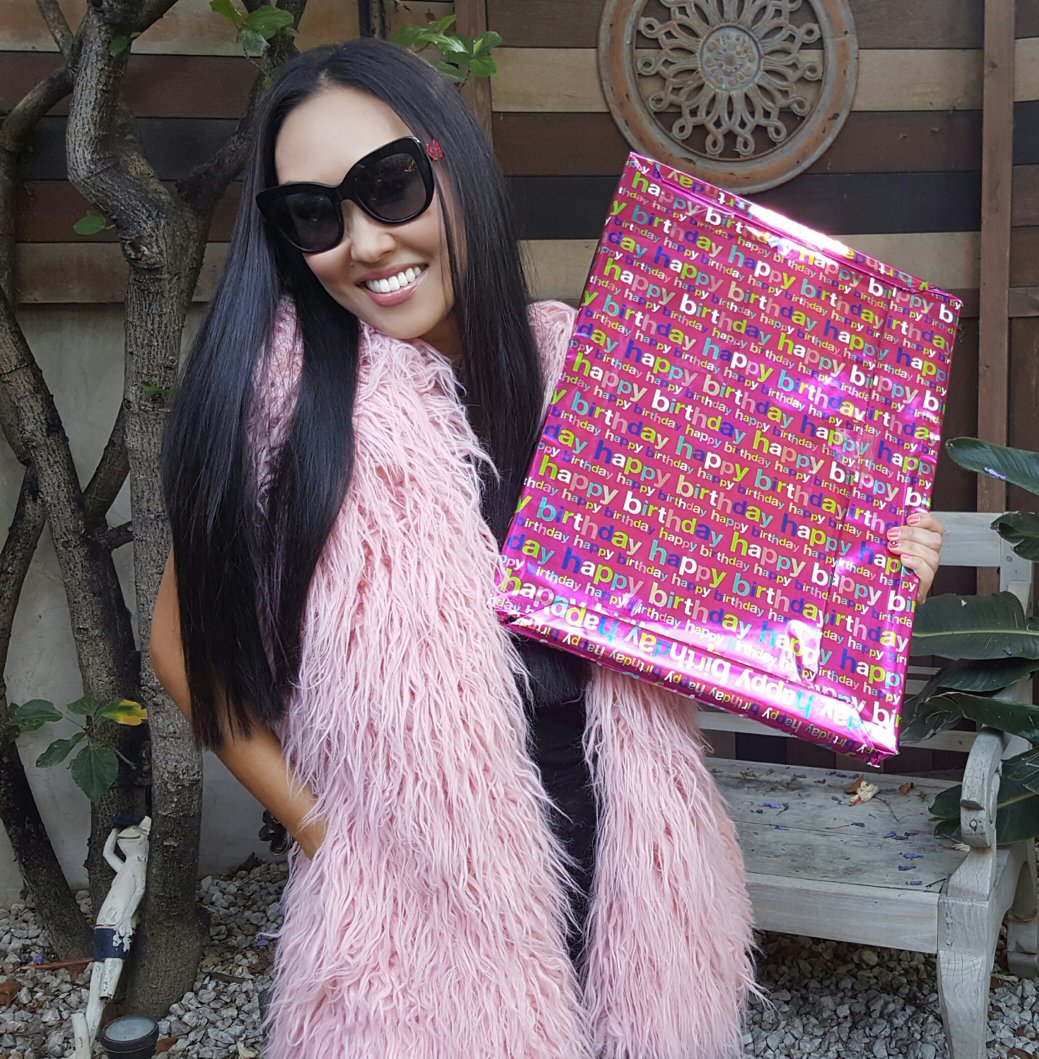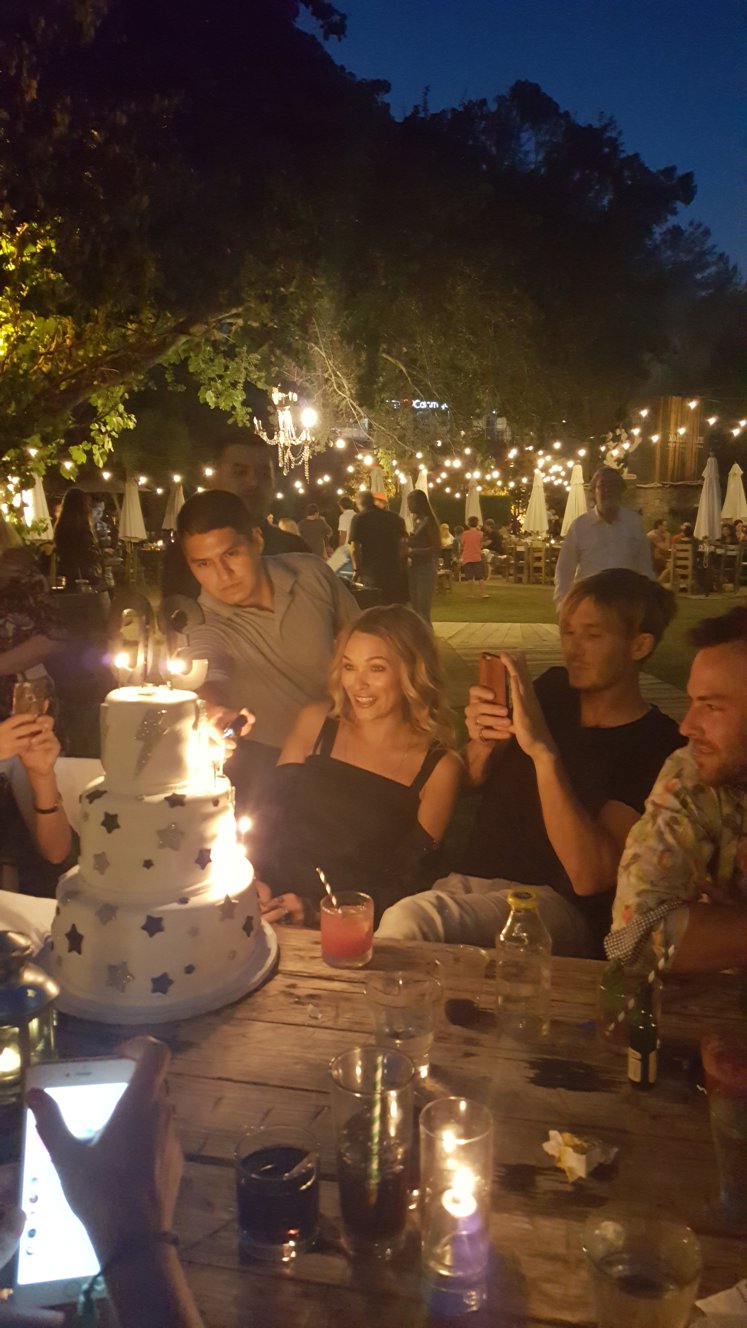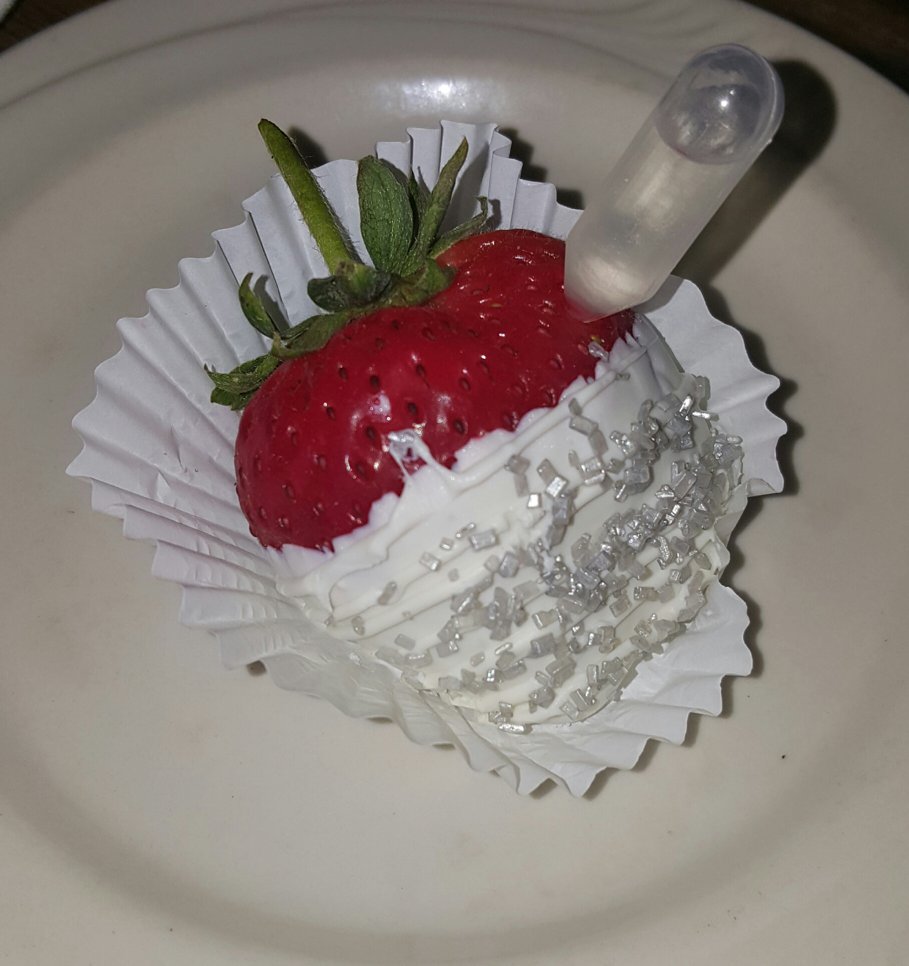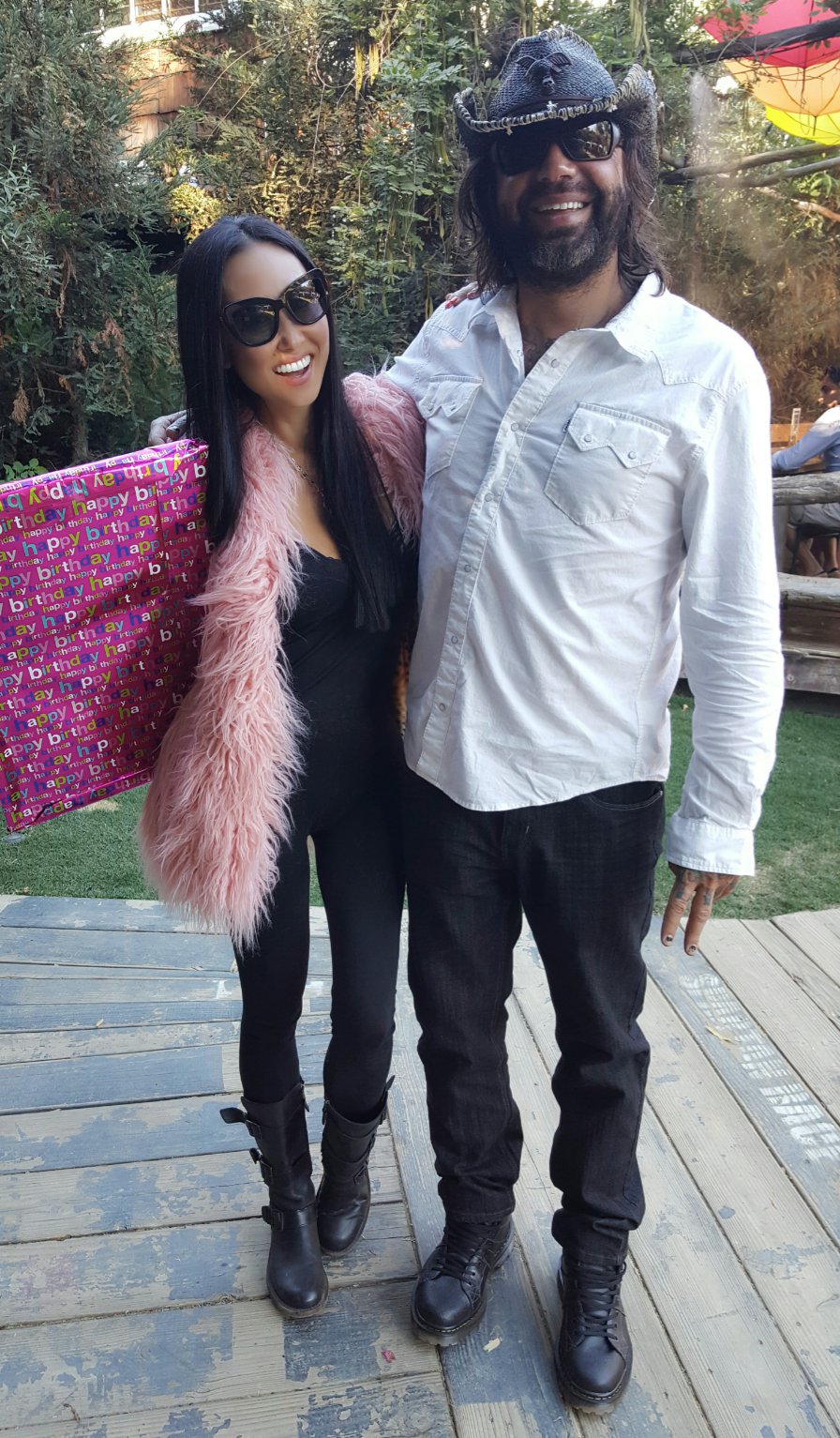 A Palm Springs Weekend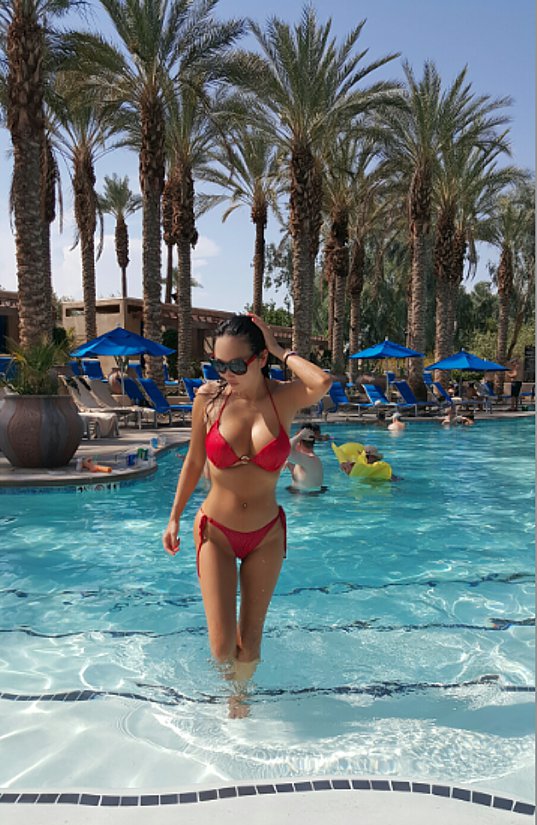 August 12th
We had the opportunity to go back to the Hyatt Indian Wells, Palm Springs where we shot a commercial a few months ago. Although it was hot, we had a great time and stayed in a beautiful villa complete with butler! The weekend went by too fast and we only wished we could stay longer!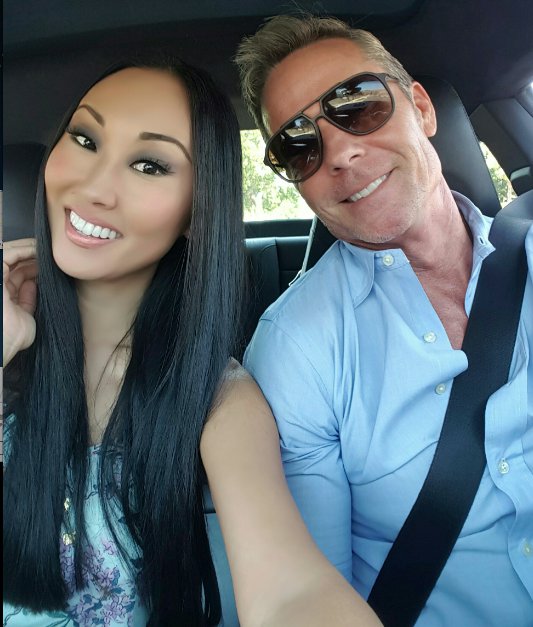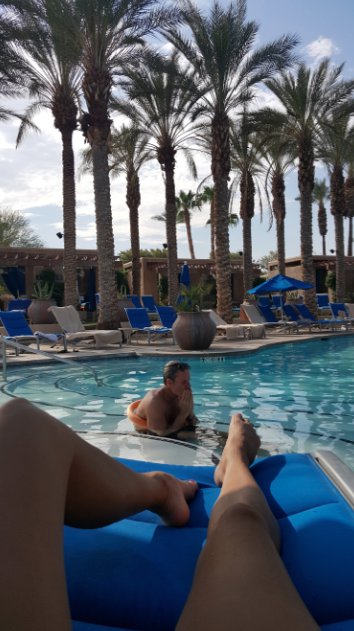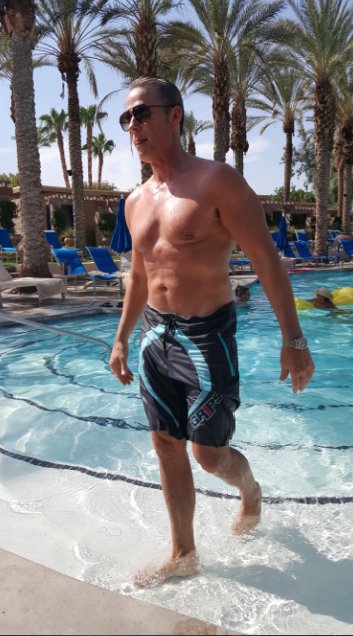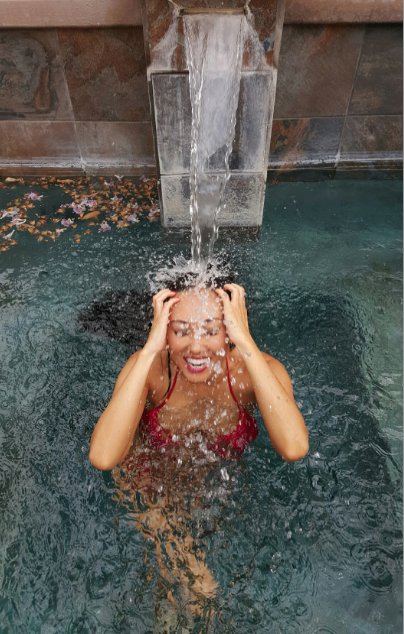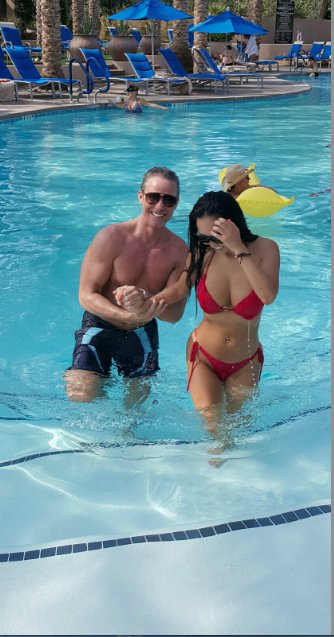 Disney's California Adventures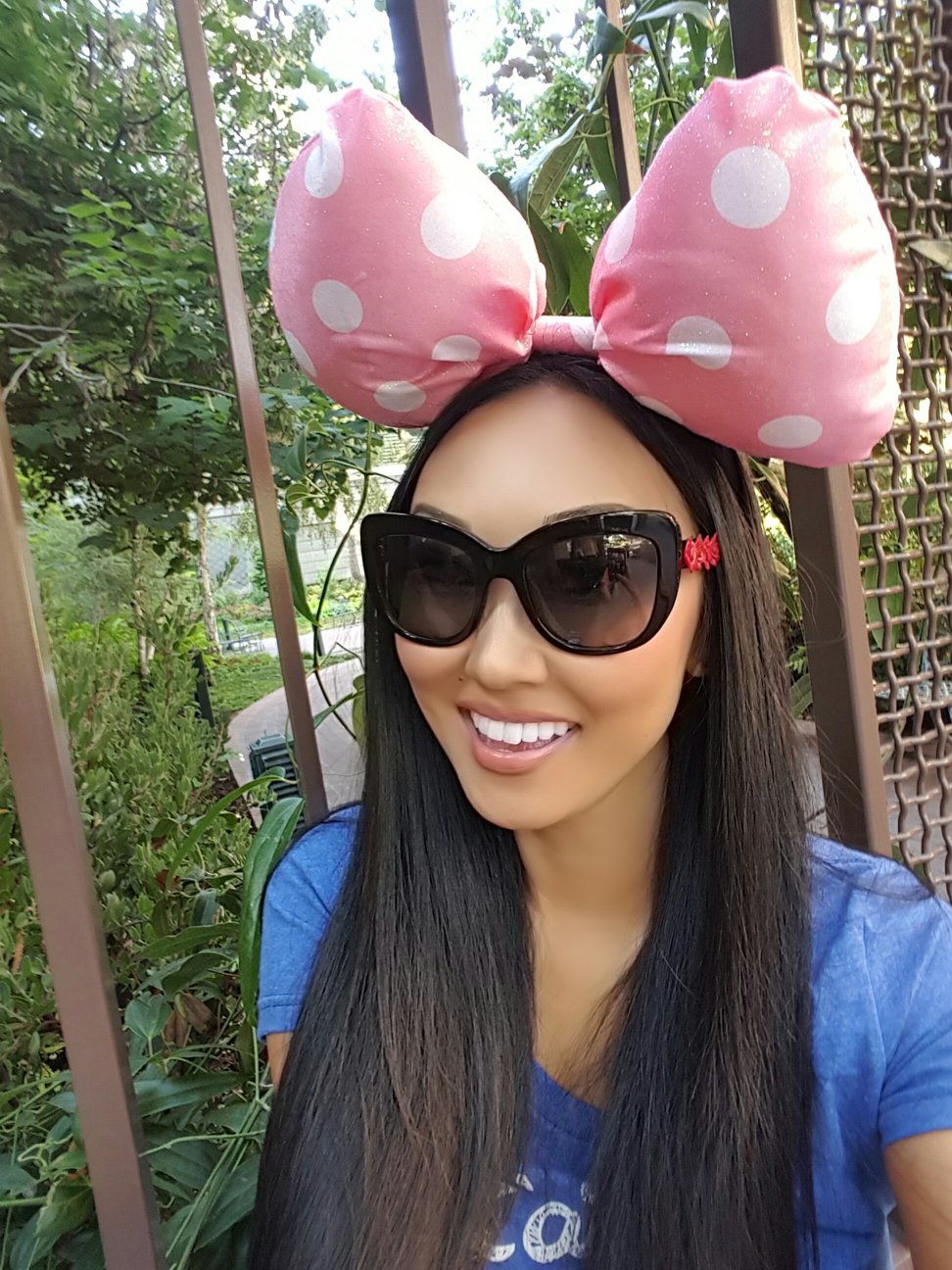 July 18th
Today I had the opportunity to visit Disney's California Adventures with family friends. We had an awesome time despite the 100 degree heat of July! We rode The Tower of Terror, Monsters Inc., Soaring, the ferris wheel and saw the new Frozen show. After eating too much ice cream and chocolate, we all decided a good time was had by all! Thank you Disney for such a great time!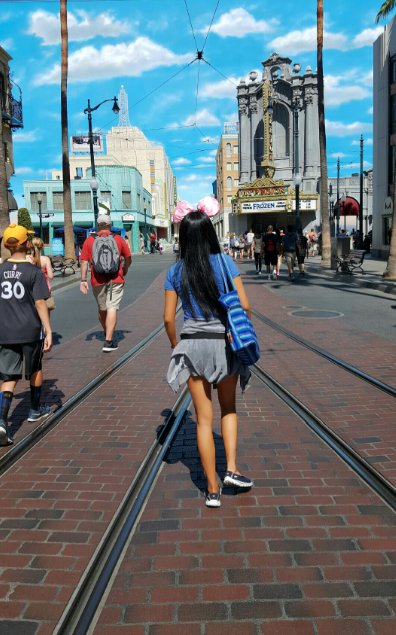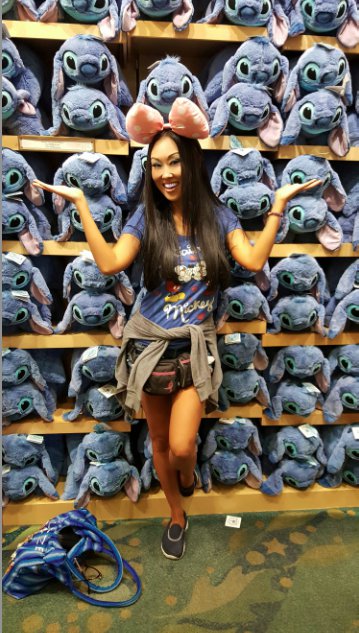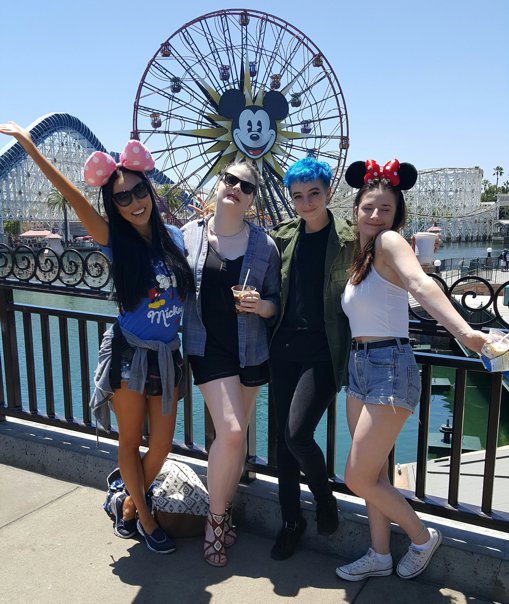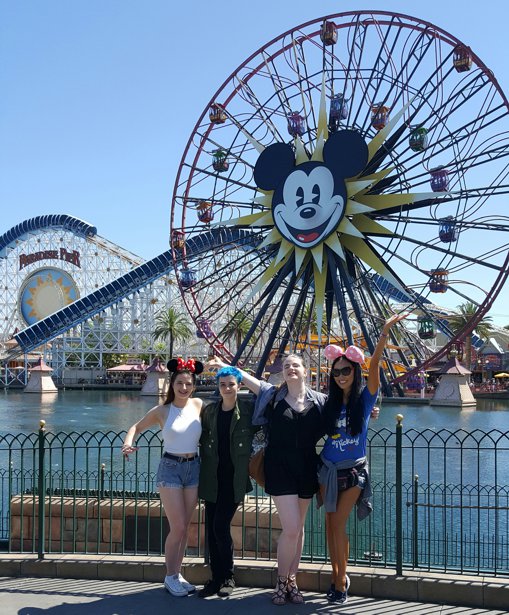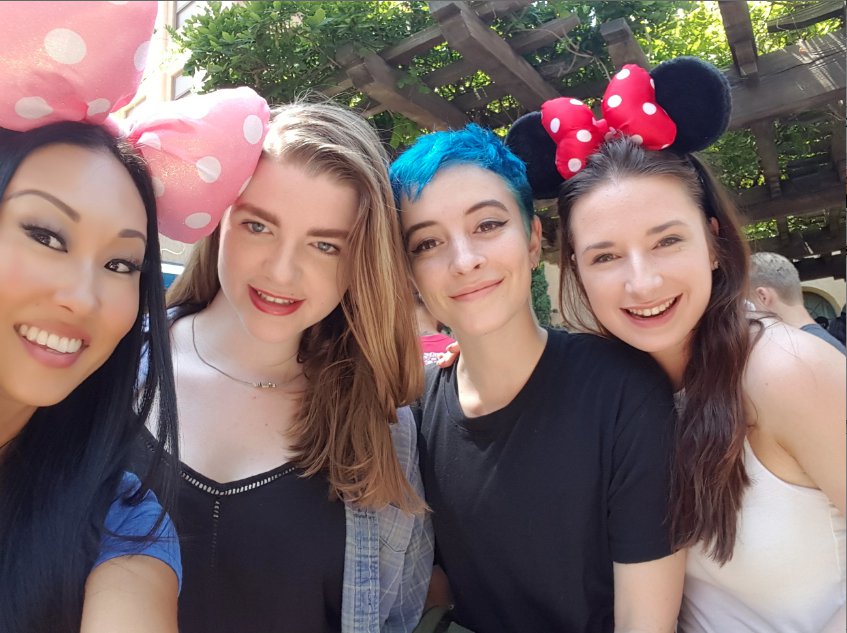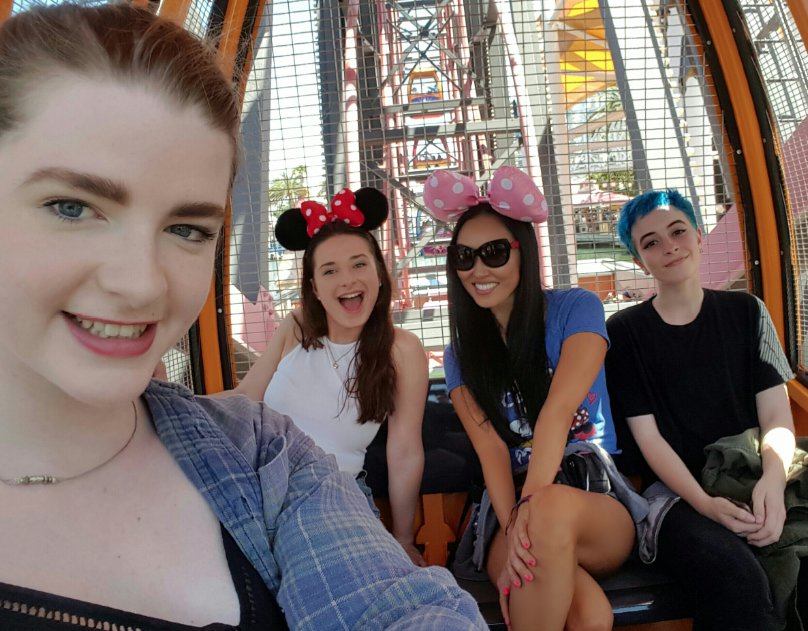 A Night Out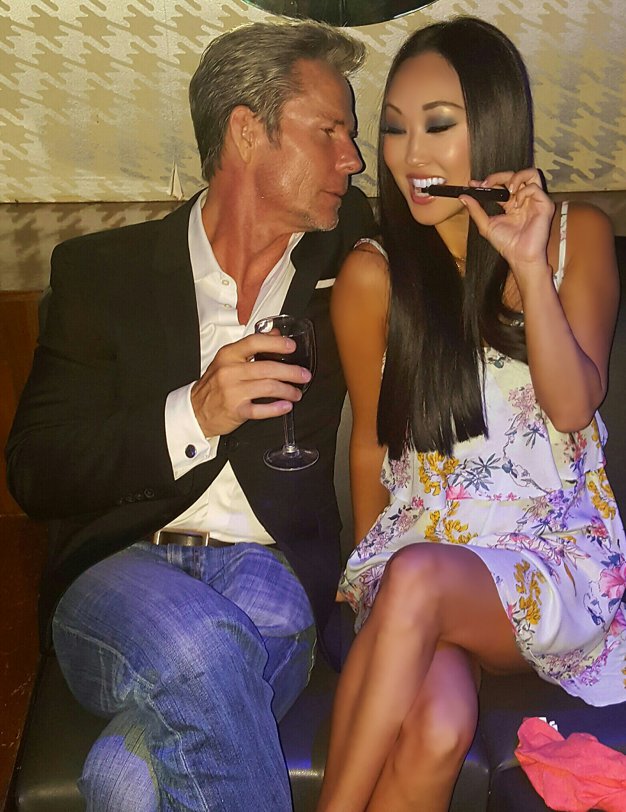 June 16th
Tonight we went to Couture in Hollywood to support a friend of ours who is the lead singer of a band. Mike Orth is such a talented and smart individual and his music was off the charts! In addition, we also listened to Stephen Bradley of No Doubt perform his new album, Runaways. We dined on curried pumpkin, jasmine rice and vegan burgers. Everyone had a great time and it was the perfect summertime evening in Hollywood!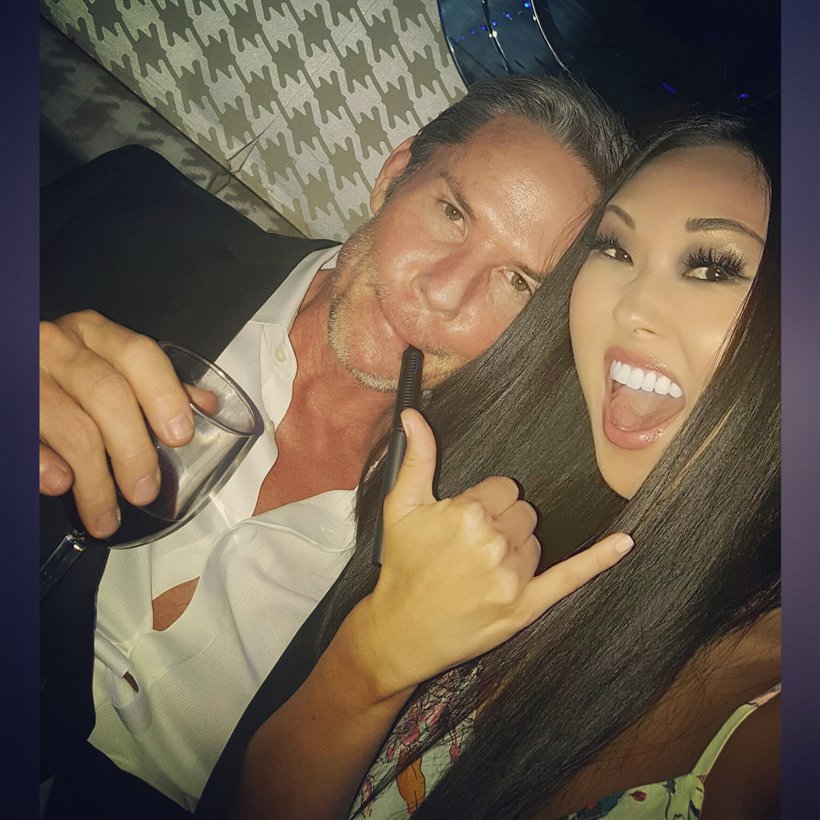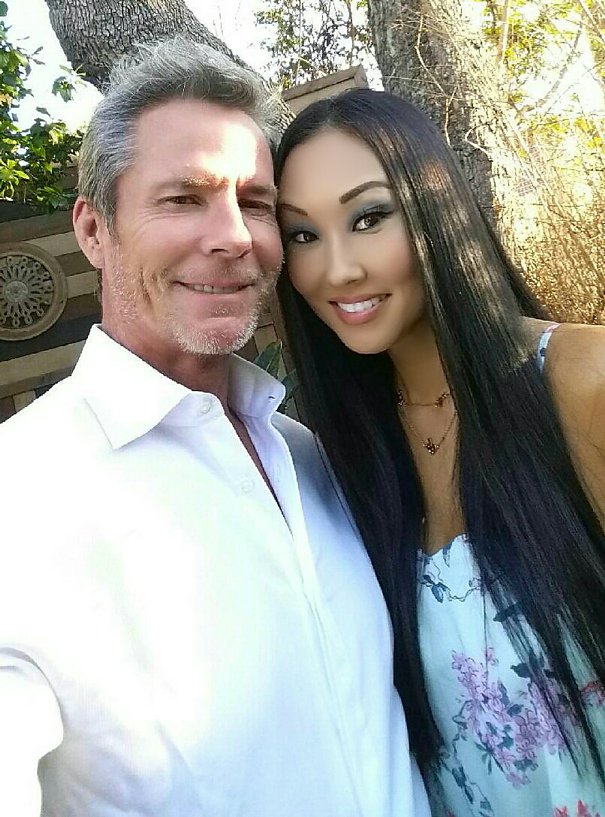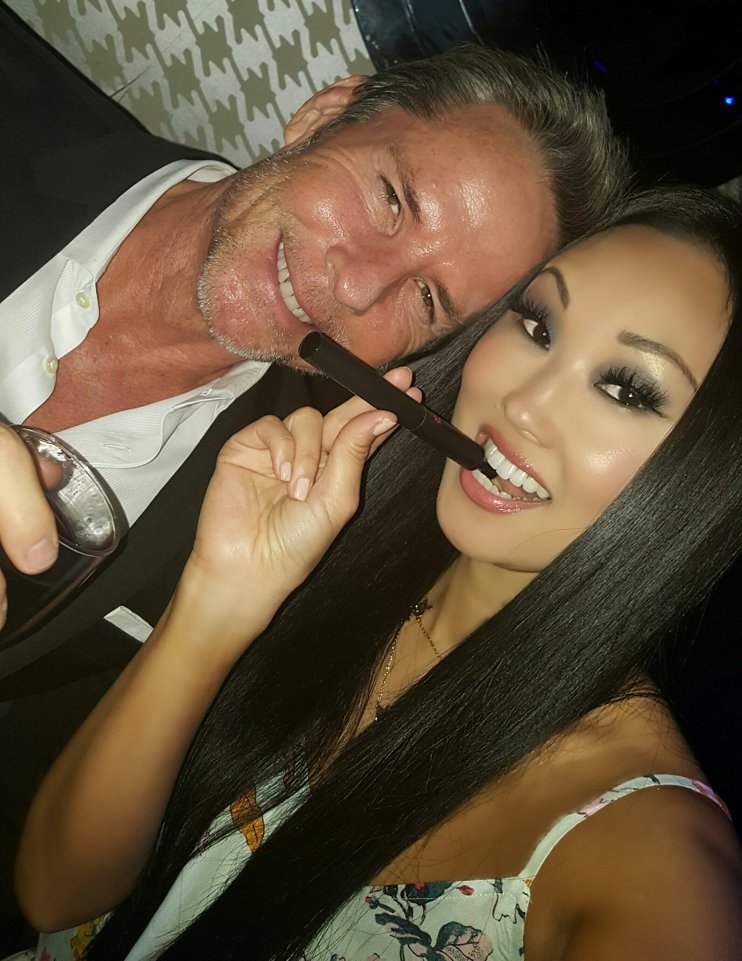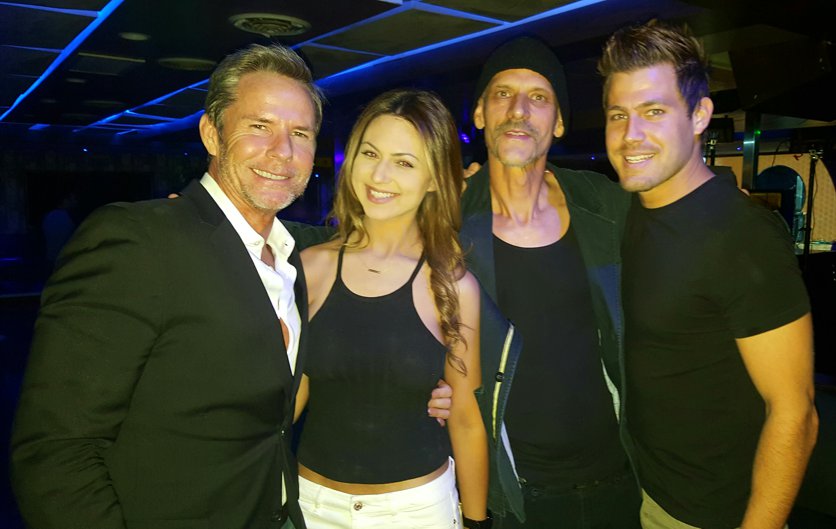 Guadalajara Day Dos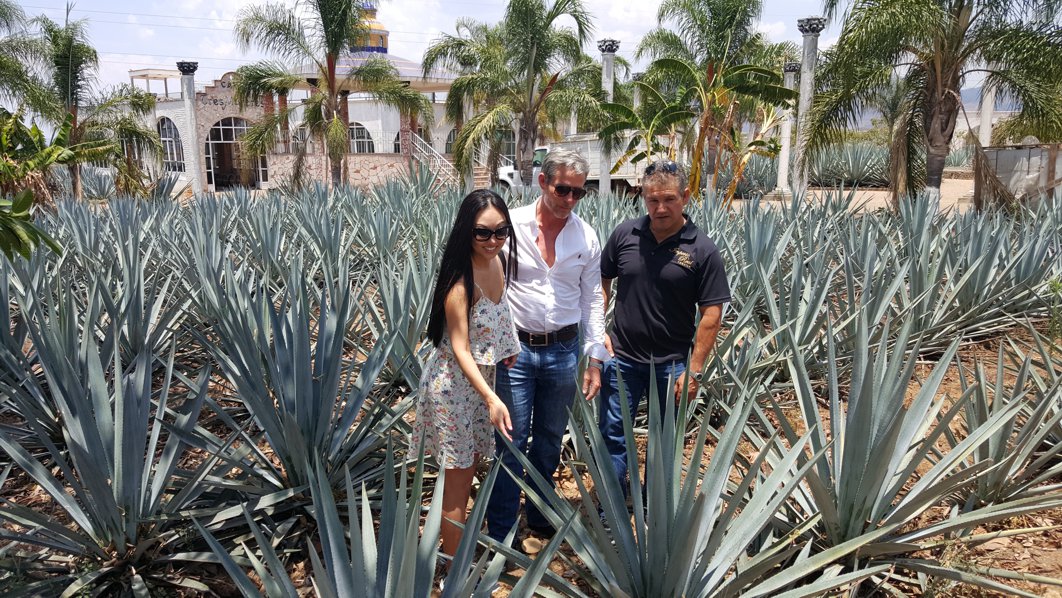 June 5th
Here we are on day 2 of our trip to Guadalajara. We visited several more distilleries to create Imperio Real Tequila. We had time to walk through the blue agave fields and also had some R & R by the pool. One great find was cactus fruit, tunas, which we had every morning for breakfast. Tomorrow, a trip to Guadalajara Cathedral and to view the ancient architecture of this beautiful city!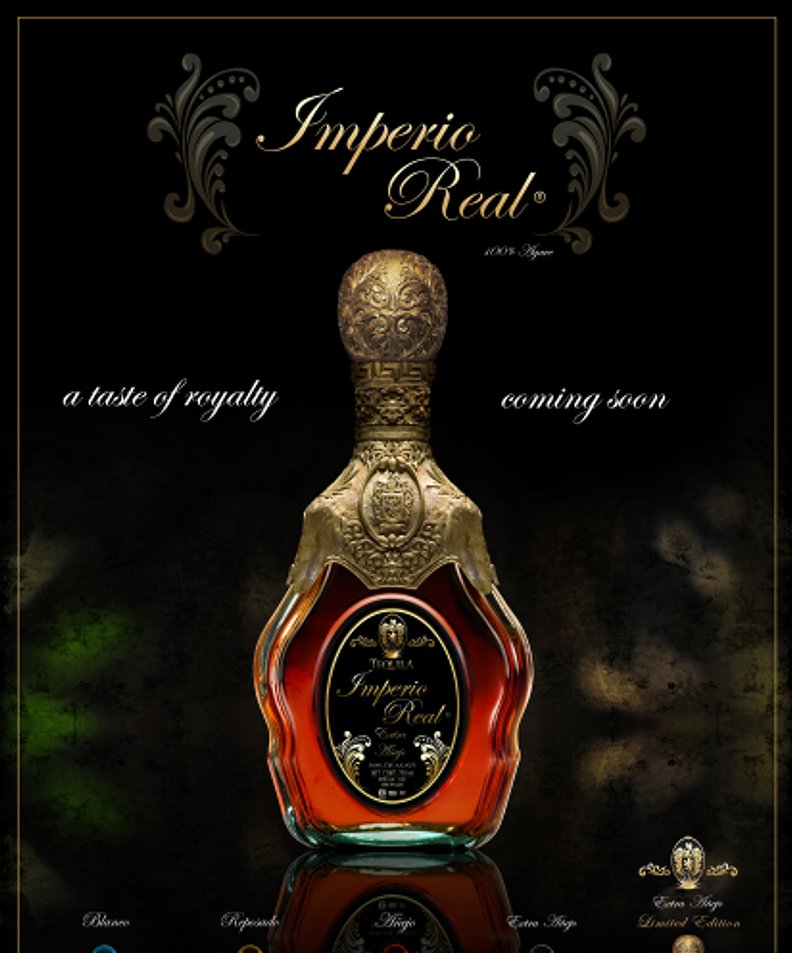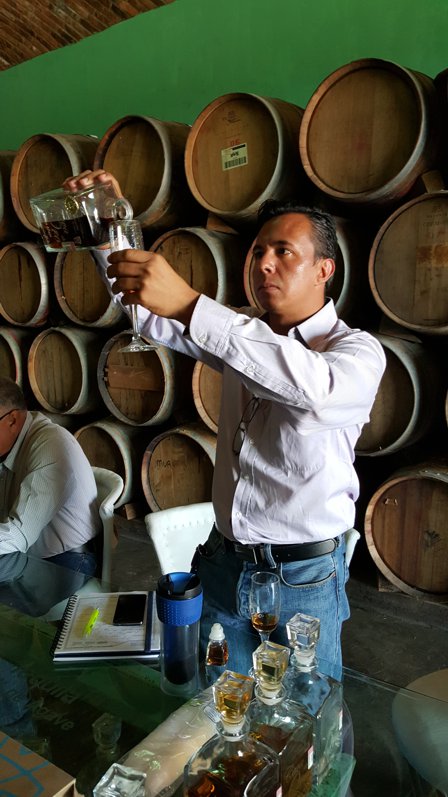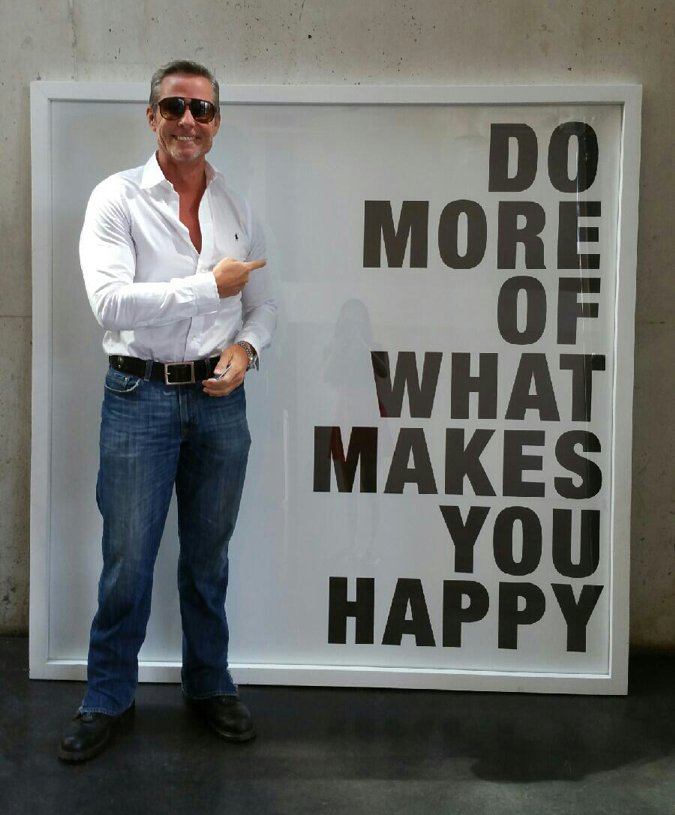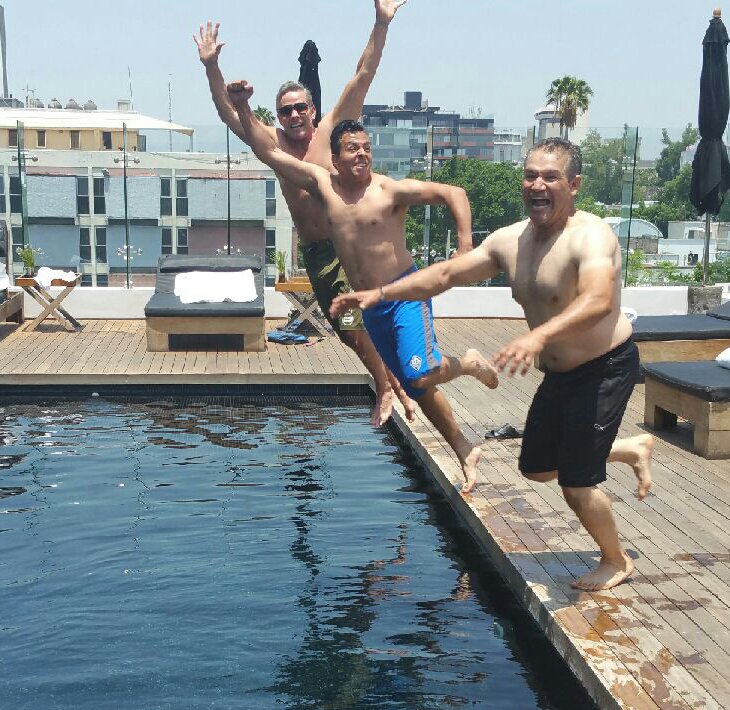 Guadalajara Day Uno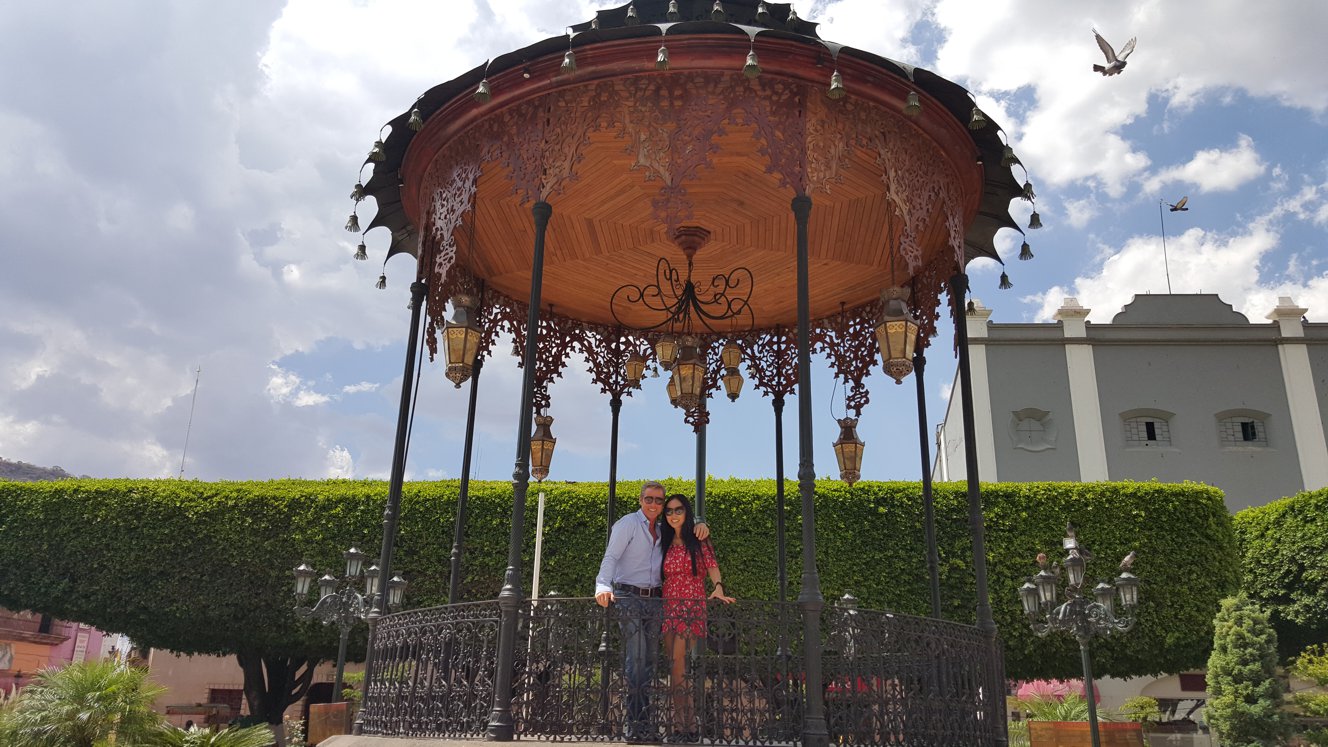 May 20th
This week we had the opportunity to visit the beautiful city of Guadalajara on business. After flying all night, we literally stepped off the plane and went to 10 hours of meetings for a new tequila brand that we are creating. At the distilleries, we learned all about the process of making tequila. Afterwards, we enjoyed authentic Mexican cuisine that included homemade chips, salsa, queso blanco and a fresh chocolate blanco torte with blackberries.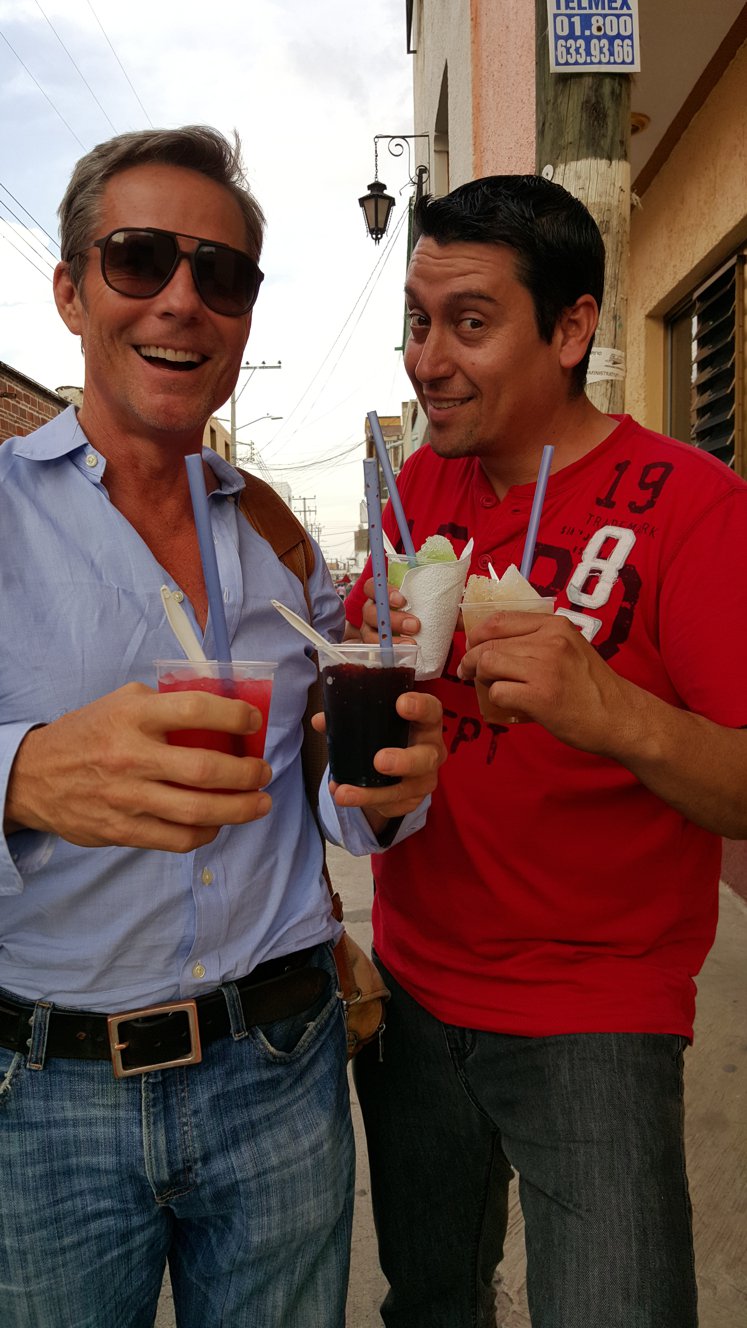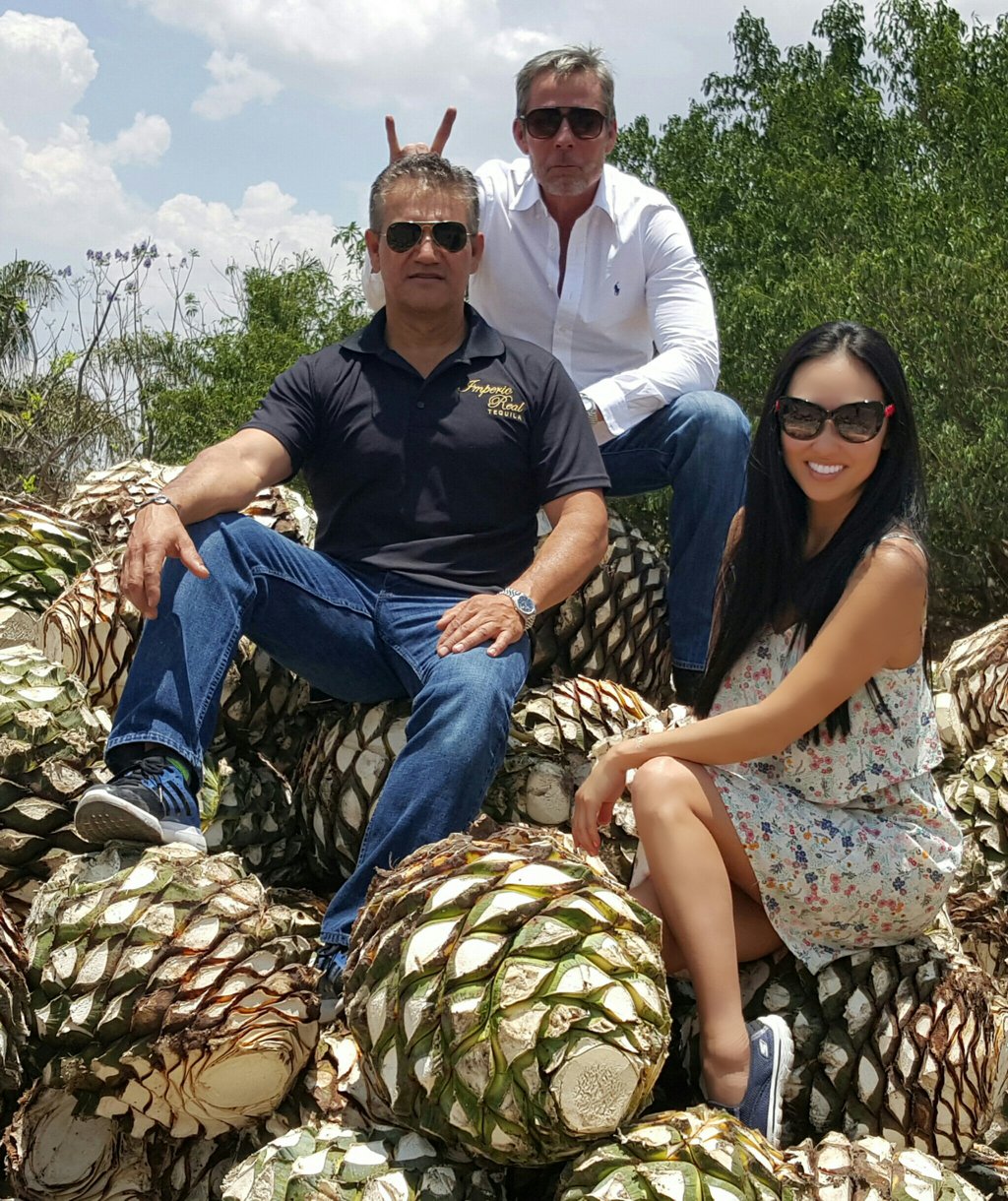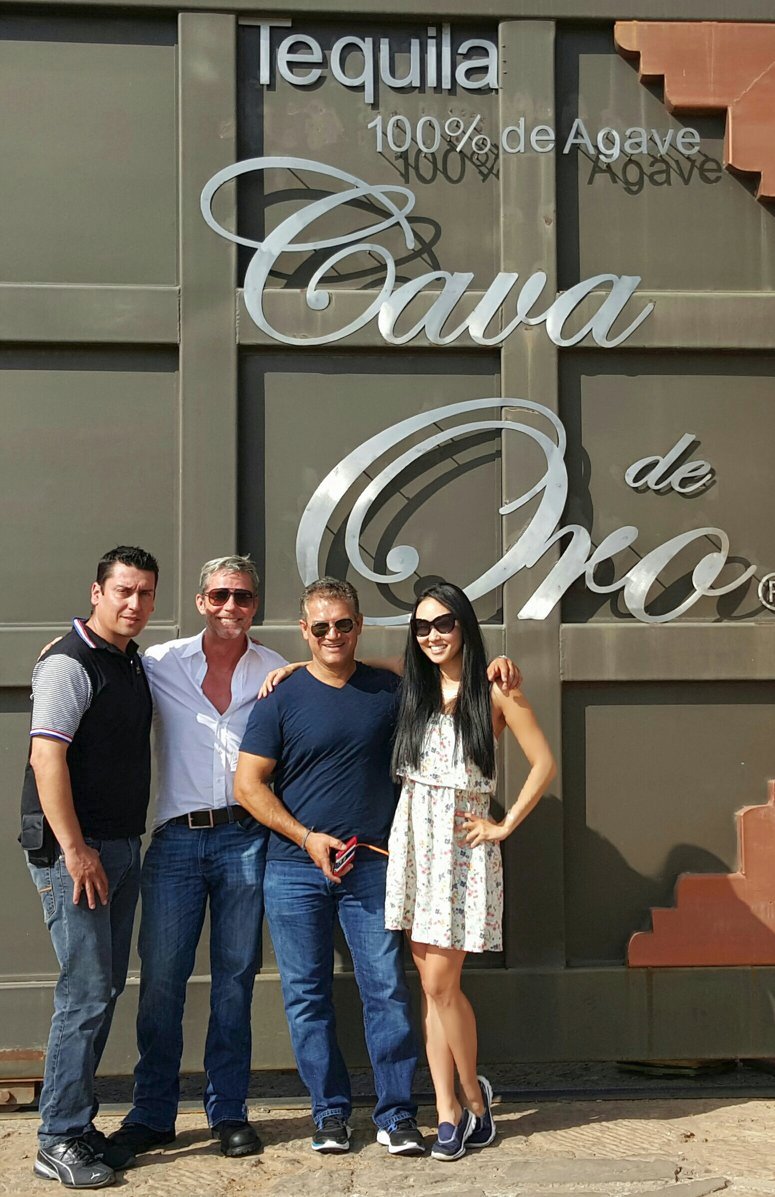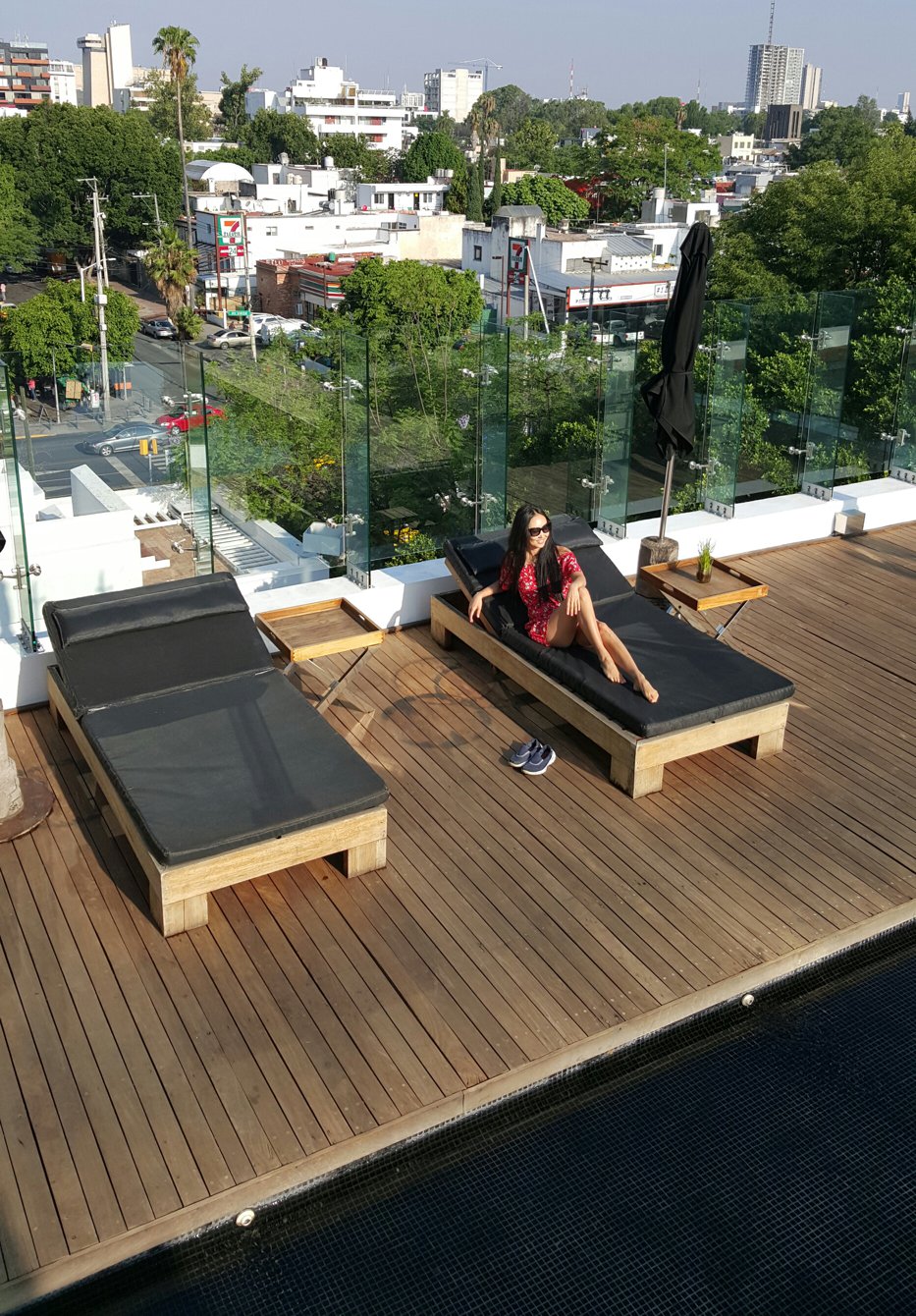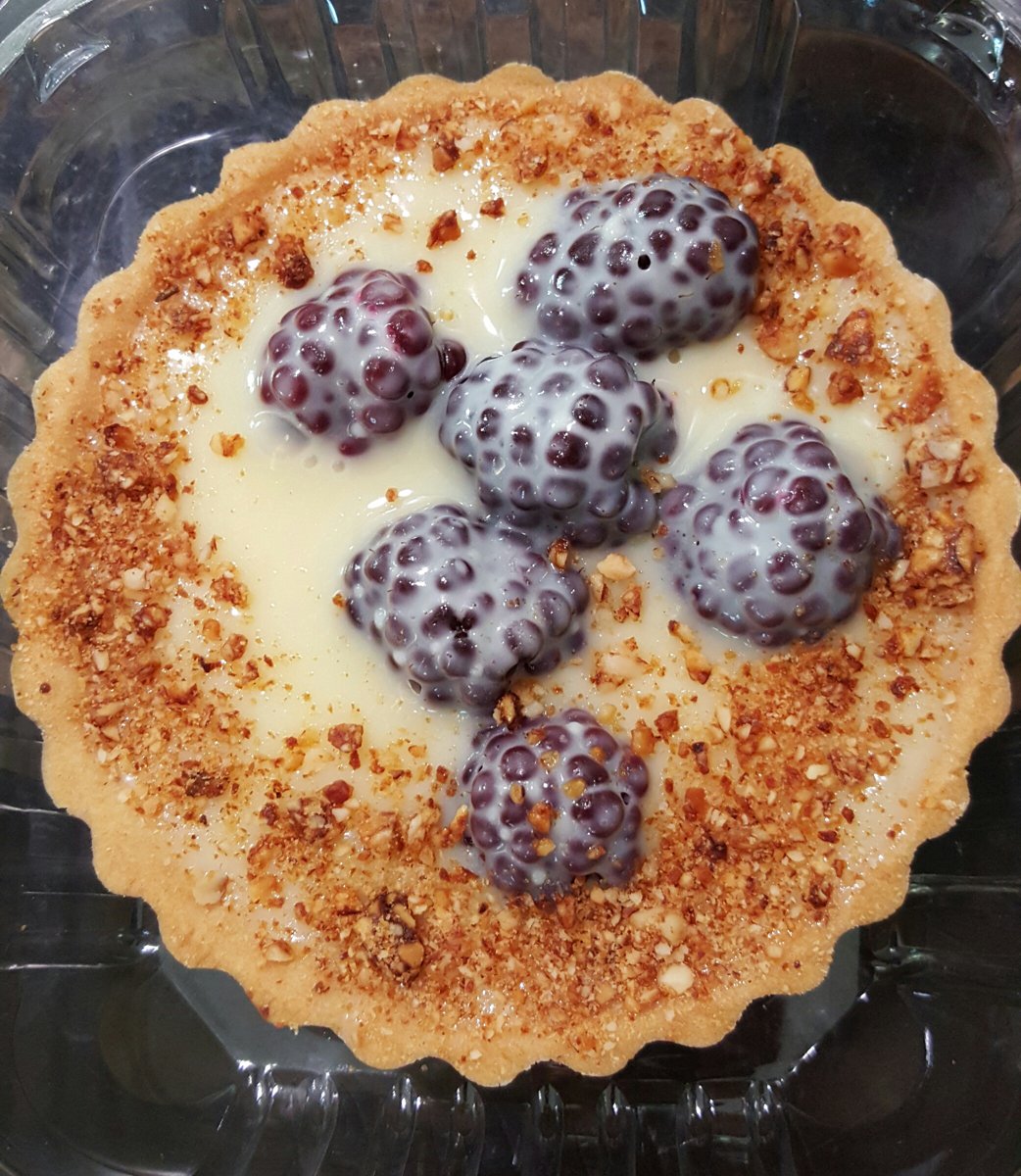 The most exciting thing that has happened so far is the earthquake that we experienced on the way to the hotel. The car began to move sideways and we wondered why until we saw people running out of buildings into the street! Just another day of fun and excitement in Guadalajara!
Tomorrow, we are visiting the town of Tototlan and also seeing some of the ancient architecture that has made Guadalajara the second most visited city in Mexico! But tonight, a good night's rest in our hotel that is known because it is also a museum, Hotel Demetria.
See the article in Viva Glam magazine
HBO's Confessions of a Hollywood Bartender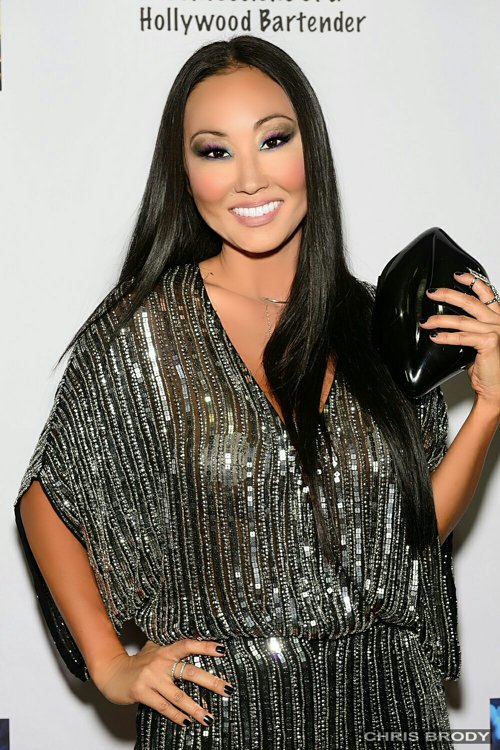 May 15th
Last night we had the pleasure of attending the premiere for HBO's "Confessions of a Hollywood Bartender" at the TCL Chinese Theater in Hollywood, CA. I had a supporting role in this pilot that was created by the producers of "The Sopranos" and "Boardwalk Empire". It was an amazing evening and we were proud to walk the red carpet at such an historic theater. Formerly Graumann's Chinese Theater, this venue has been the location for many illustrious premieres during the Golden Age of Hollywood! I was very honored to be included with such a stellar cast and crew of this incredible project!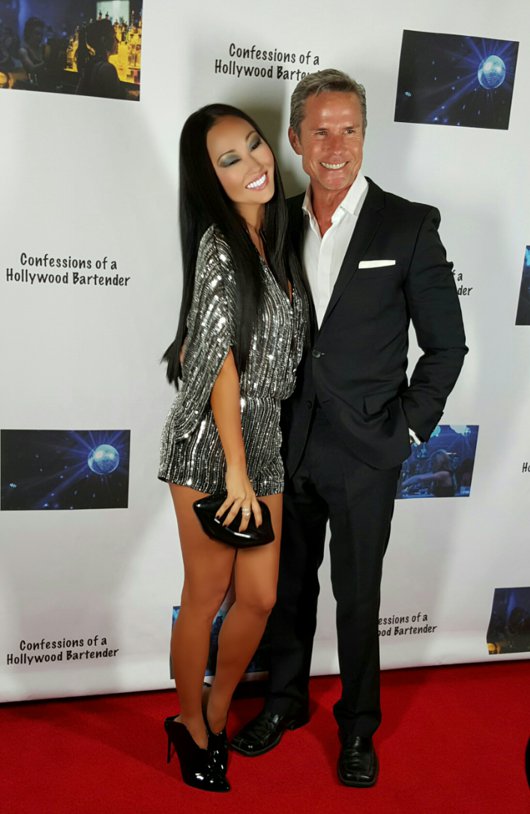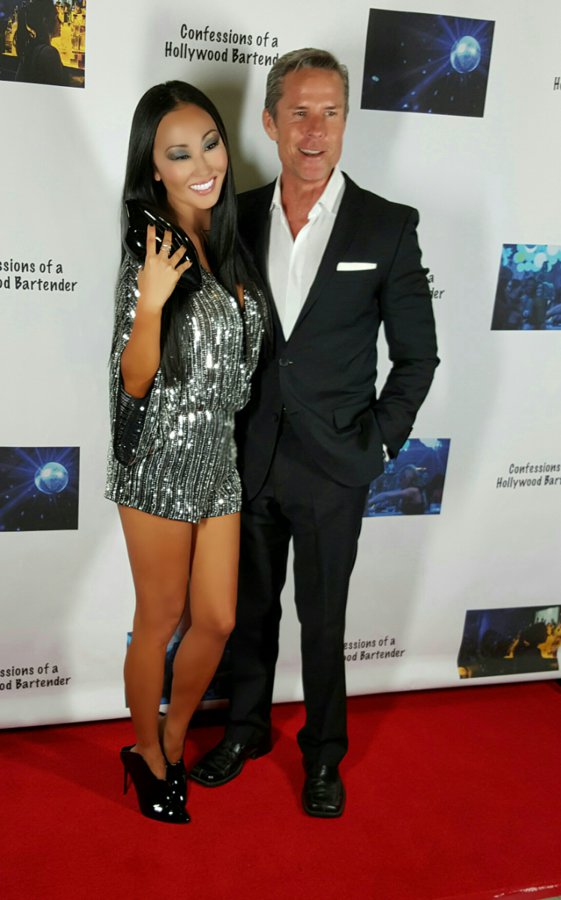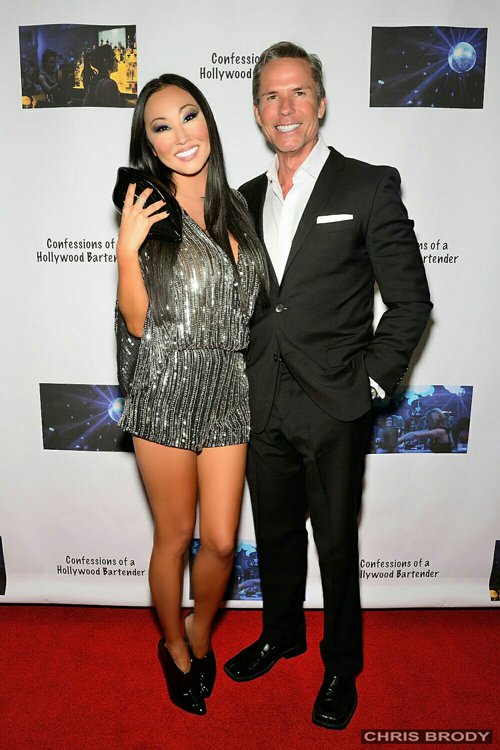 The Wizarding World of Harry Potter, Universal Studios, Hollywood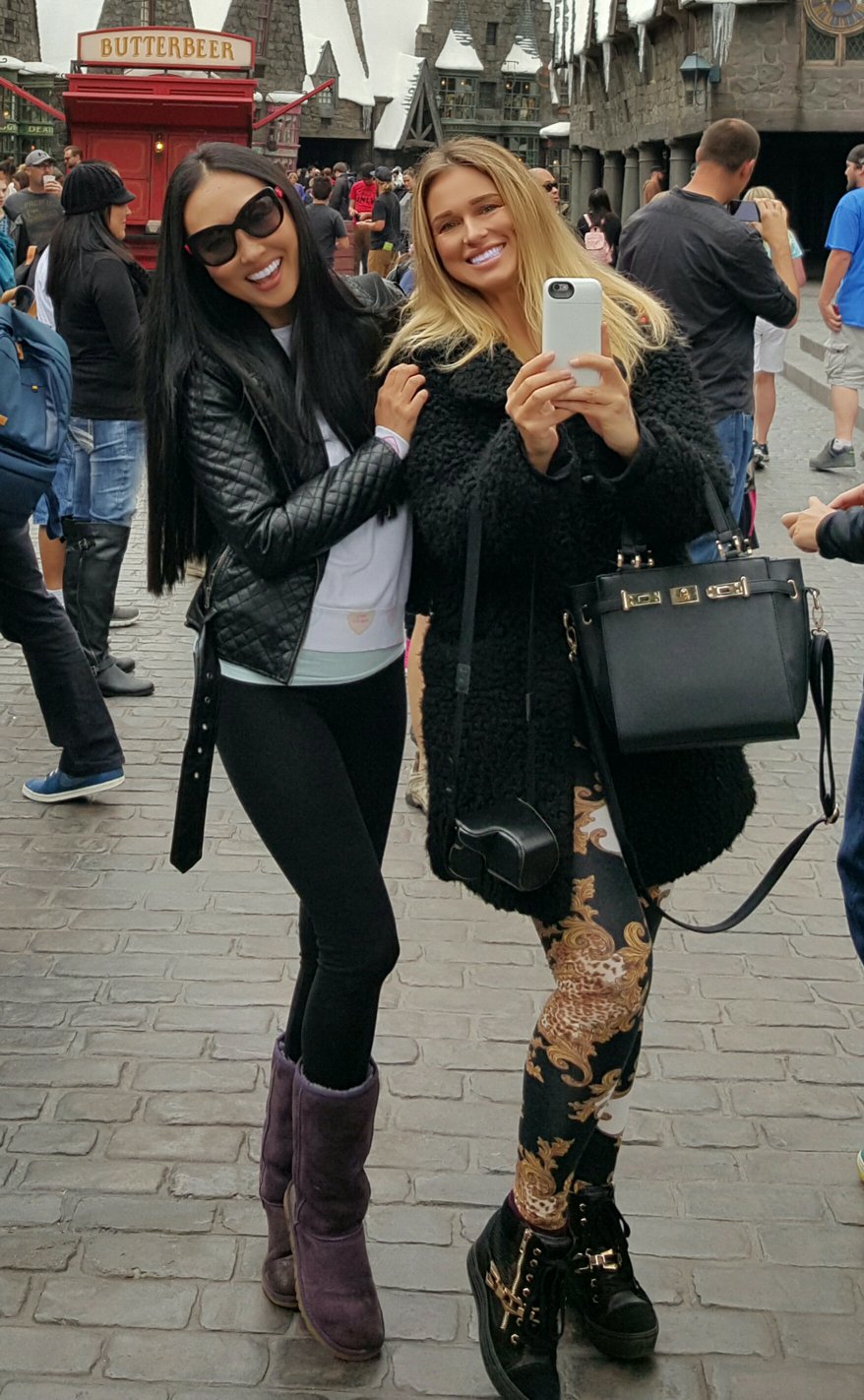 May 15th
This week VIVA GLAM Magazine had the pleasure of being invited by Universal Studios to review The Wizarding World of Harry Potter. Needless to say, we had an amazing time! We were so impressed by the craftsmanship, architecture, food, rides and ambiance. Atypical of Southern California in May, it was a cool, cloudy day which provided the ideal backdrop to the wintery look of Harry Potter. After many Butter Beers, Pumpkin Ales, Sticky Toffee Puddings and English Trifles, we asked the question, "Would we go back?" You bet!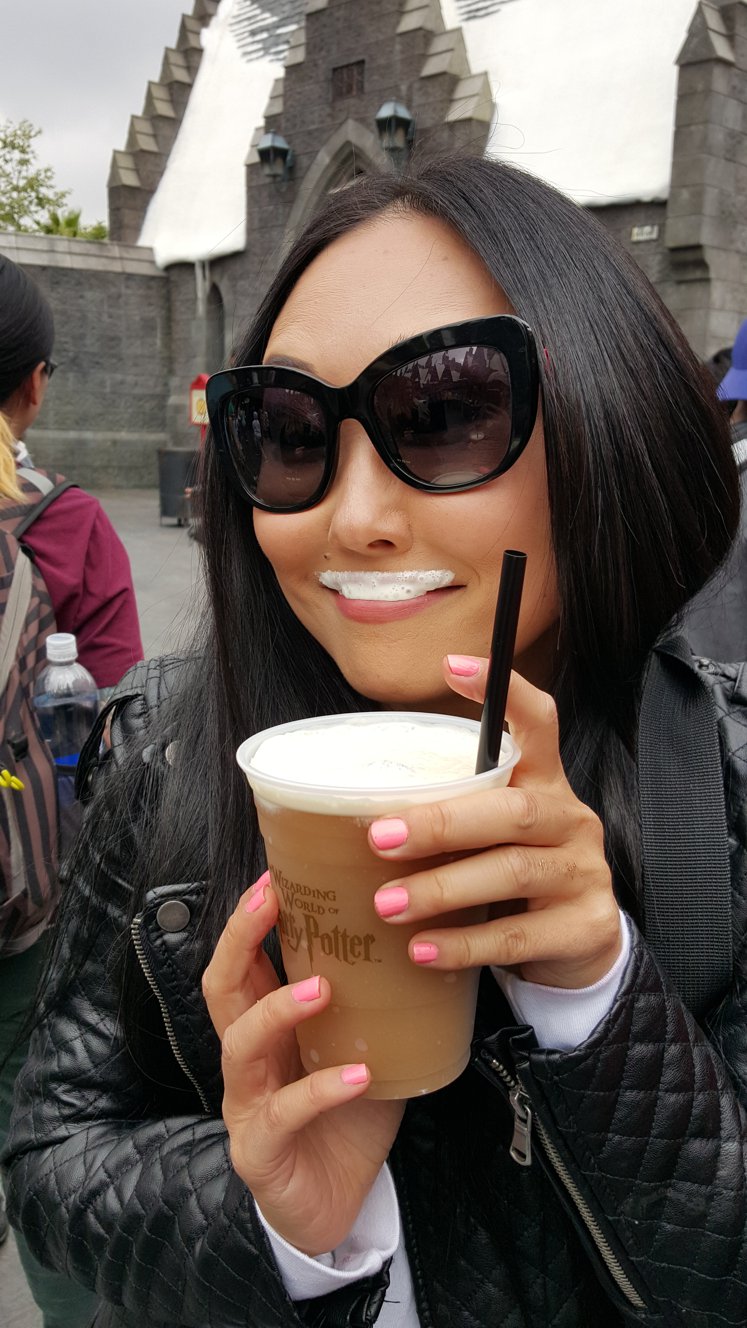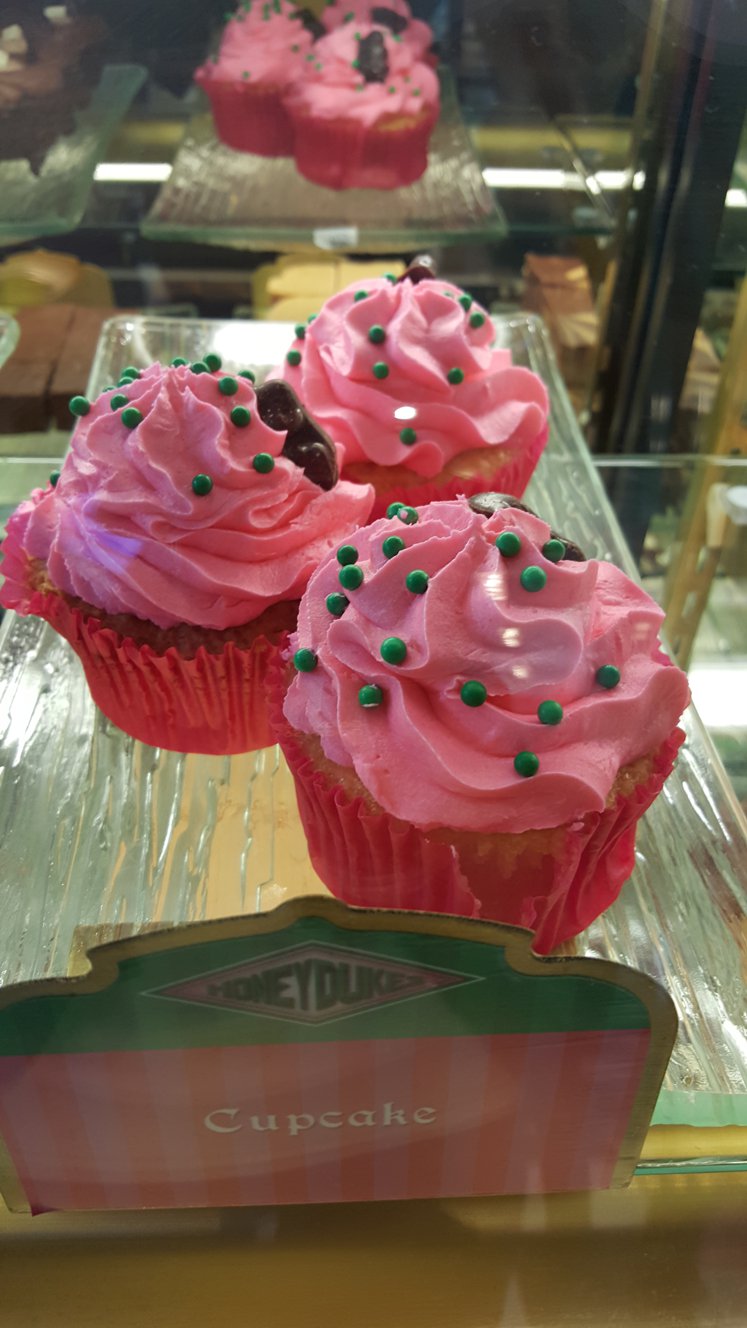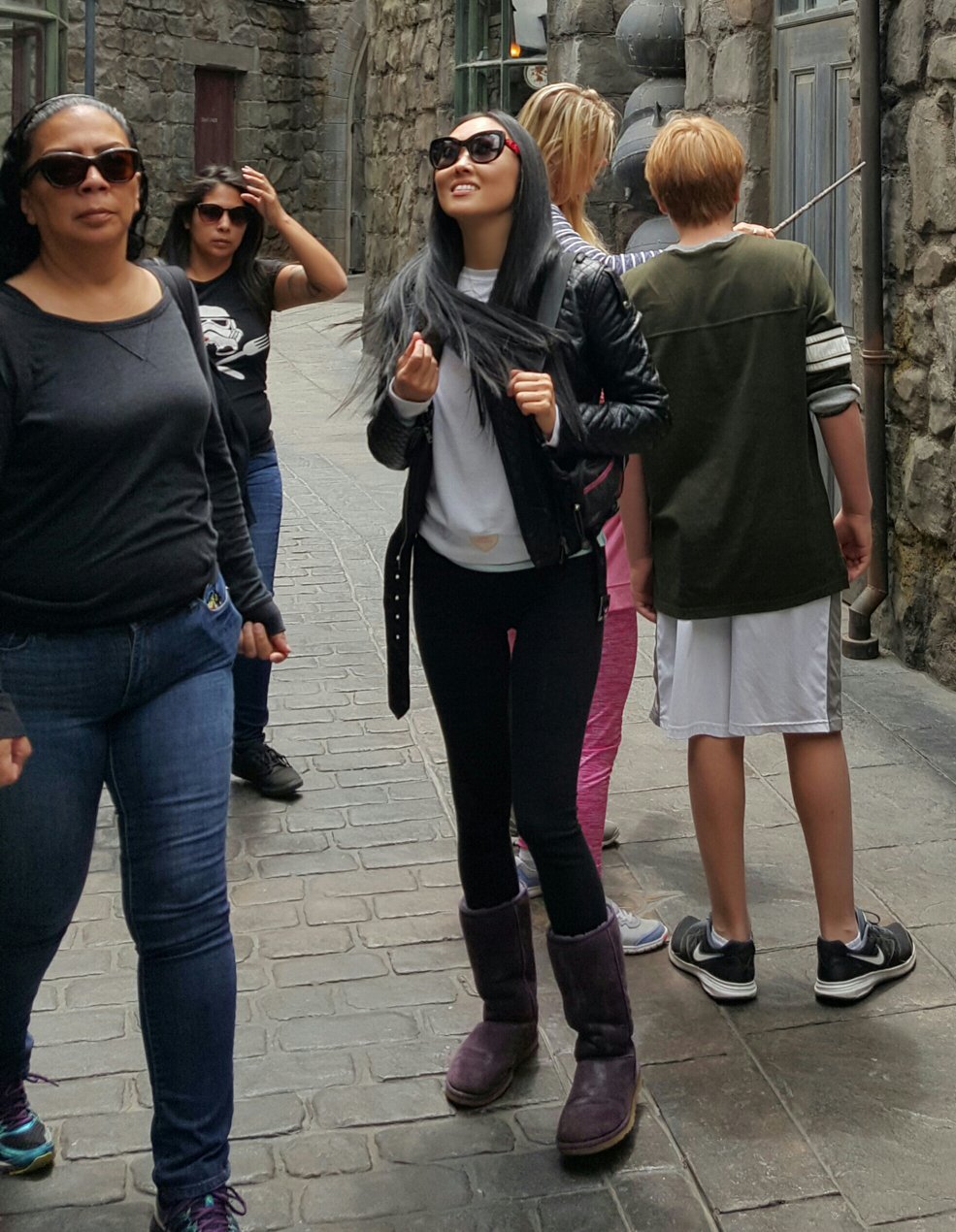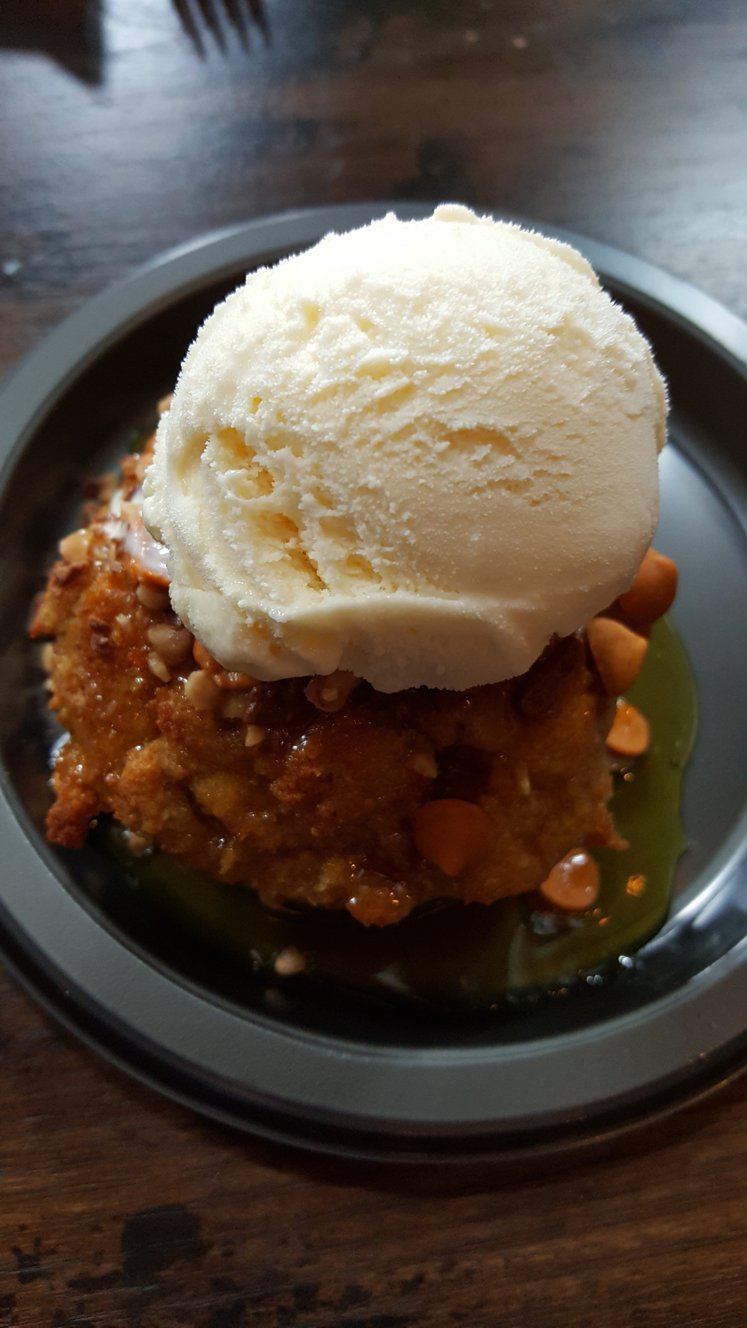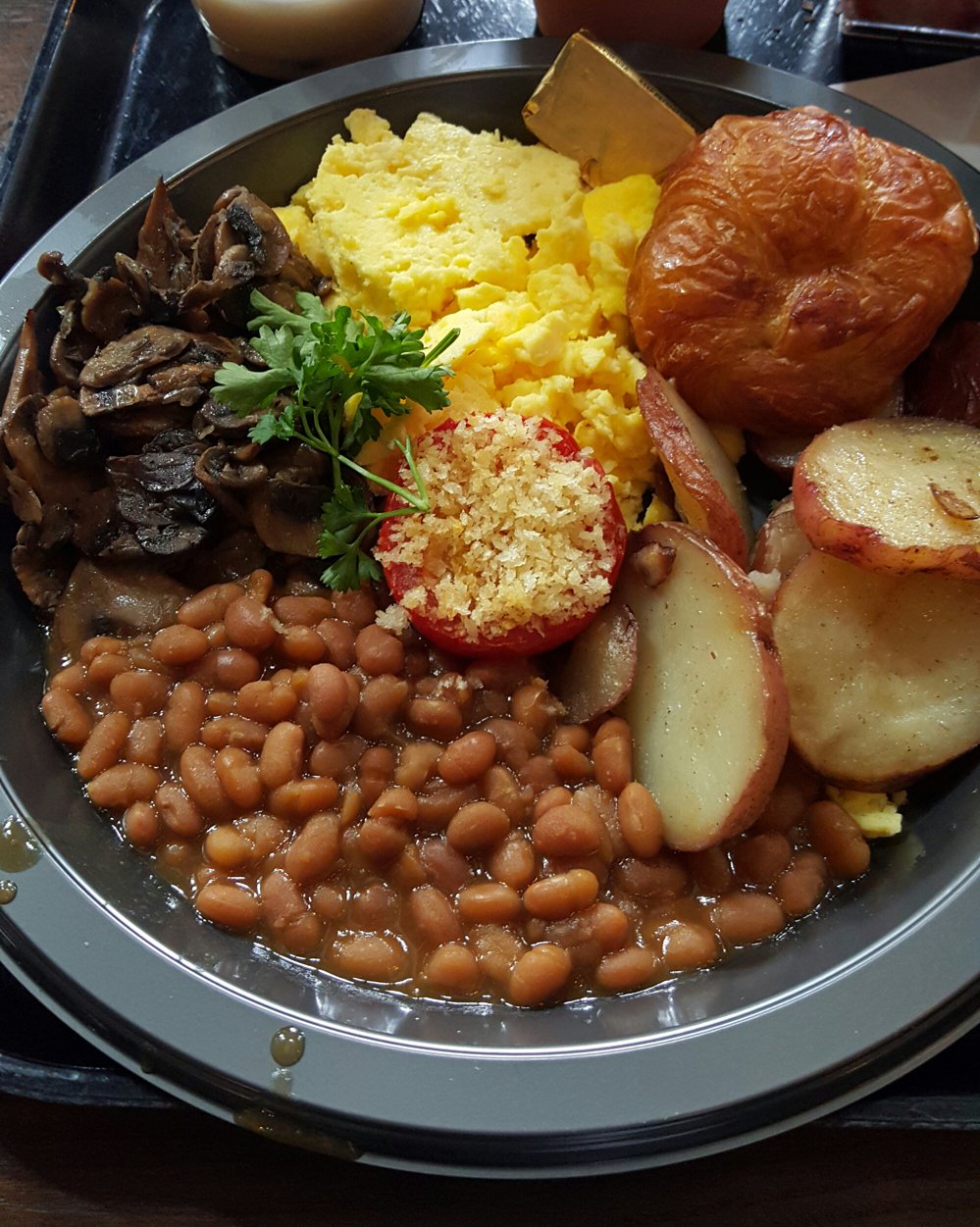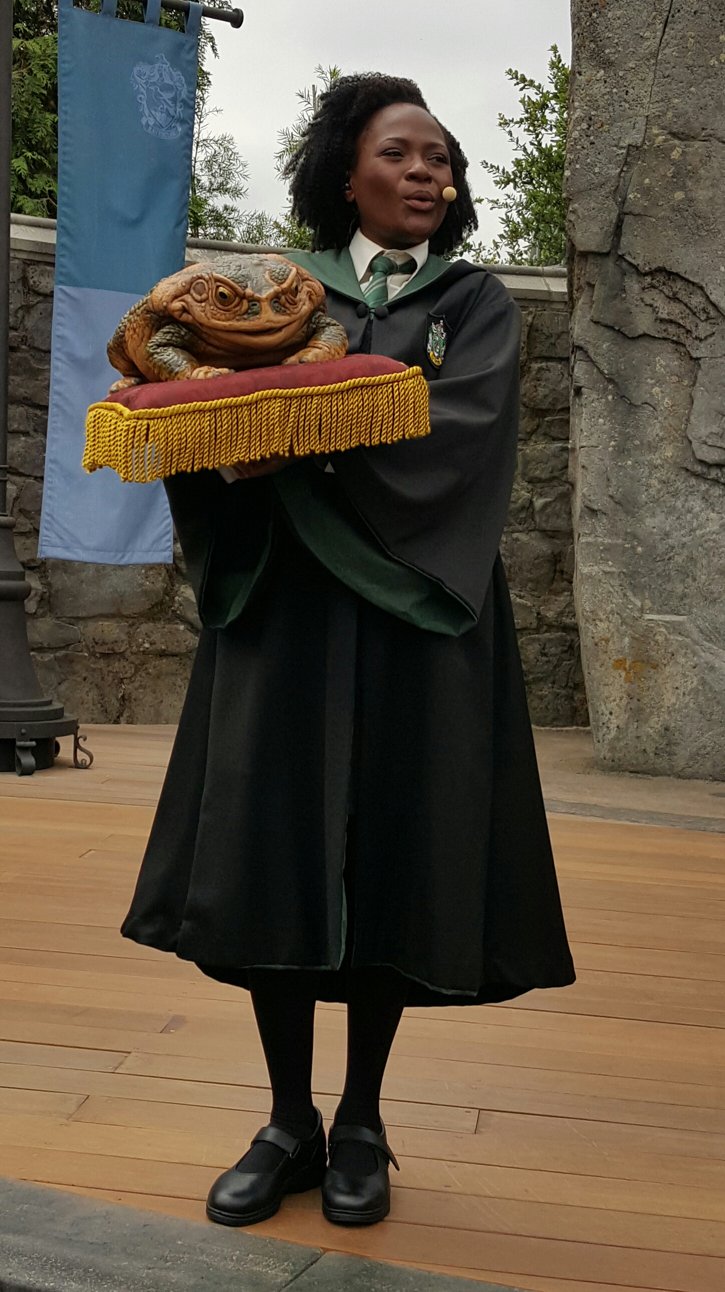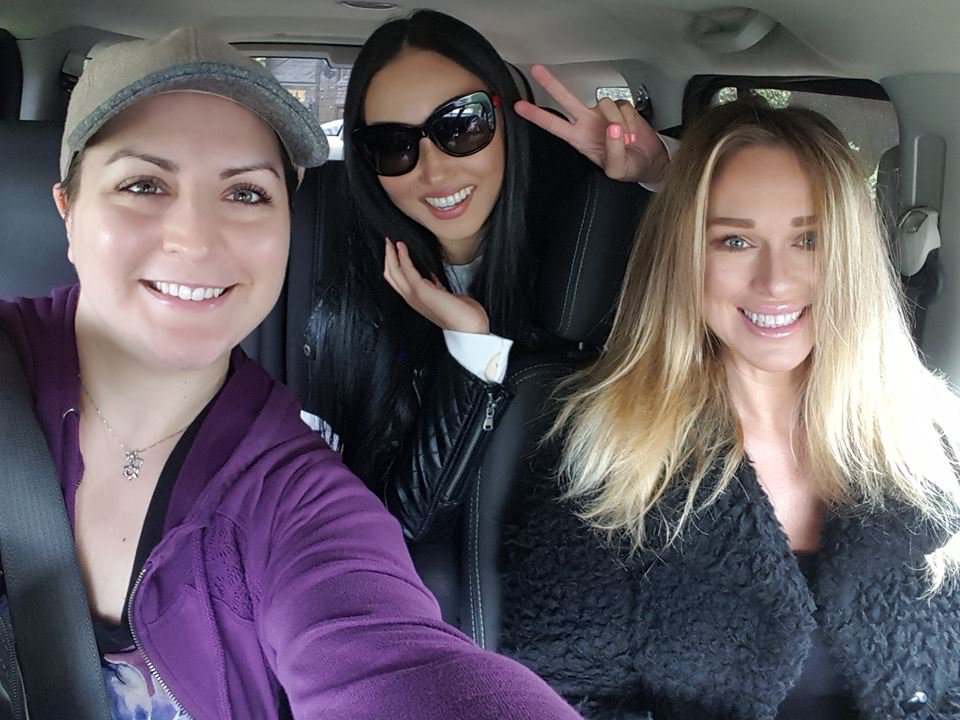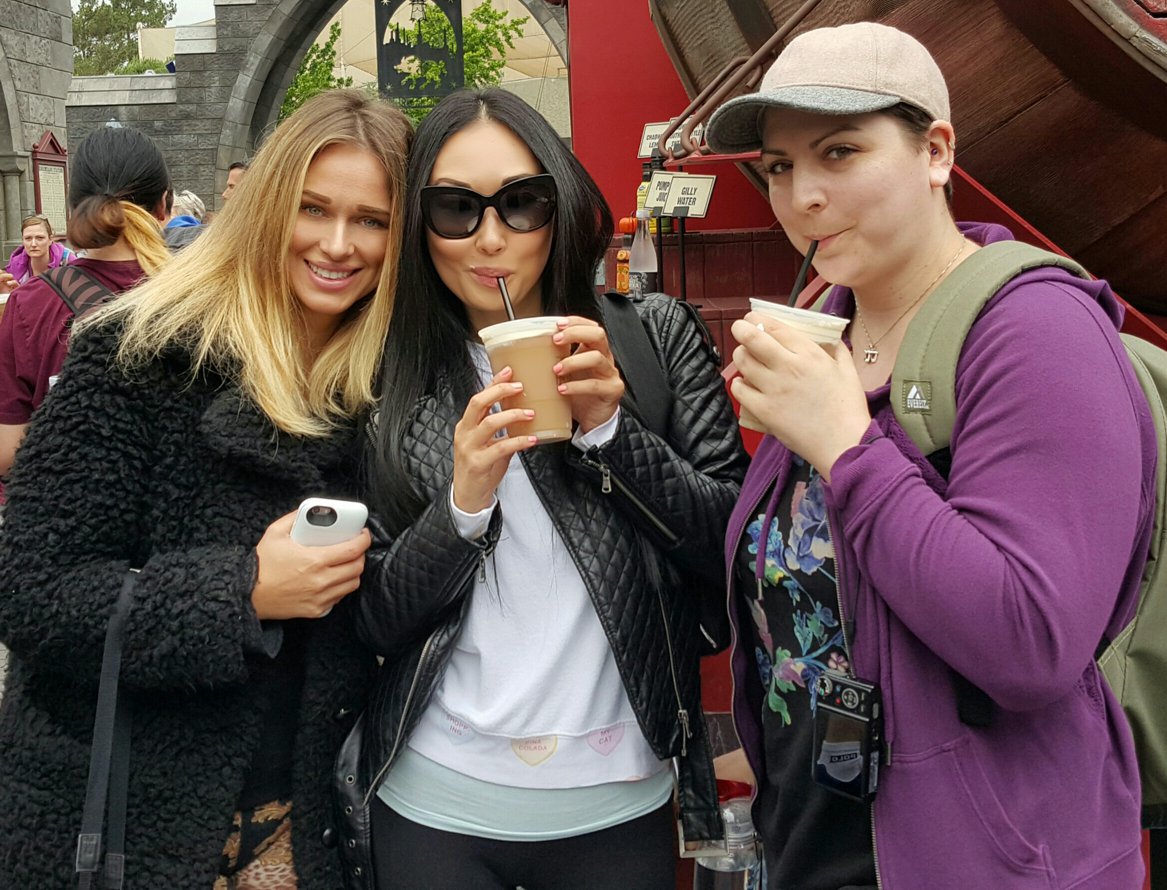 Old Navy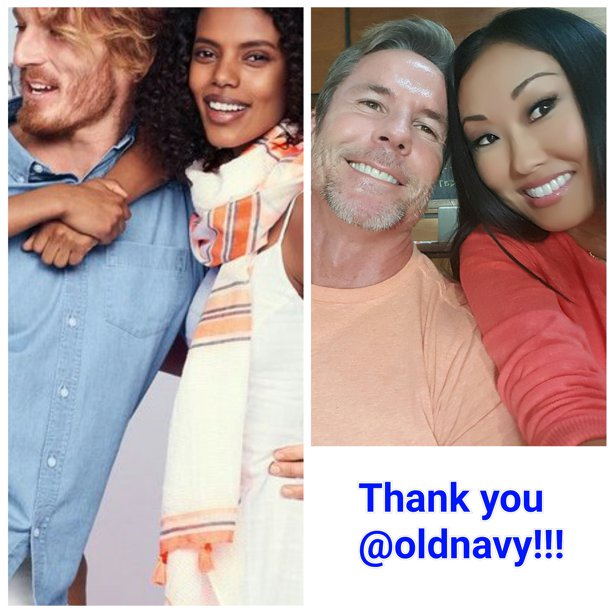 May 5th
I woke up the other day to find out that somehow this was considered a "controversial" ad in 2016. While I do not consider this remotely controversial or offensive, I would like to say we will be buying from Old Navy once again. My partner and I have known each other for over 23 years now and believe we represent a good portion of today's society. Thank you Old Navy, love wins every time.
Palm Springs Coachella 2016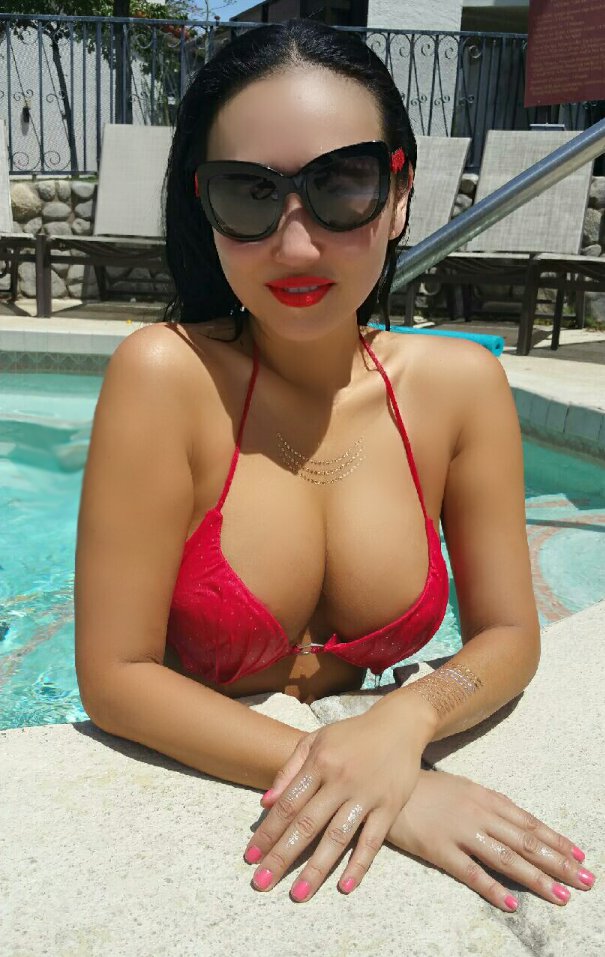 April 24th
Believe it or not, we've somehow gone to Palm Springs during Coachella twice in a row. This time, my partner booked a print campaign for a country club and we were literally 3 miles down the road from the festival! We had a great time on the set and off and met wonderful people. Time off included swimming as it was nearly 100 degrees each day, perusing Coachella and people watching! And as it was our anniversary, we enjoyed this trip as a celebration as well!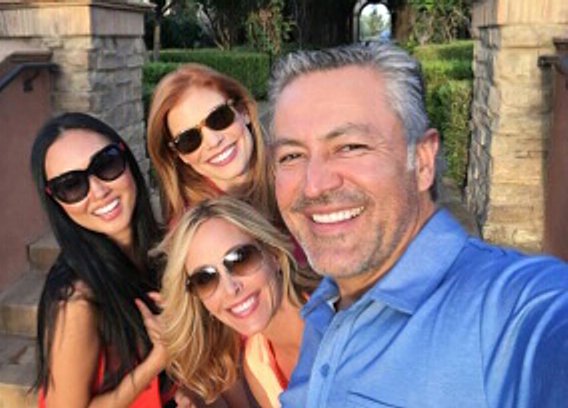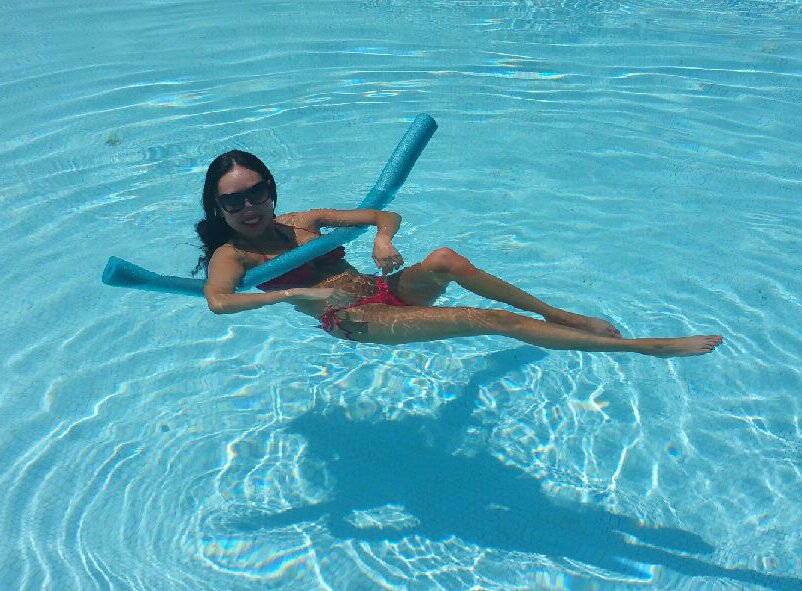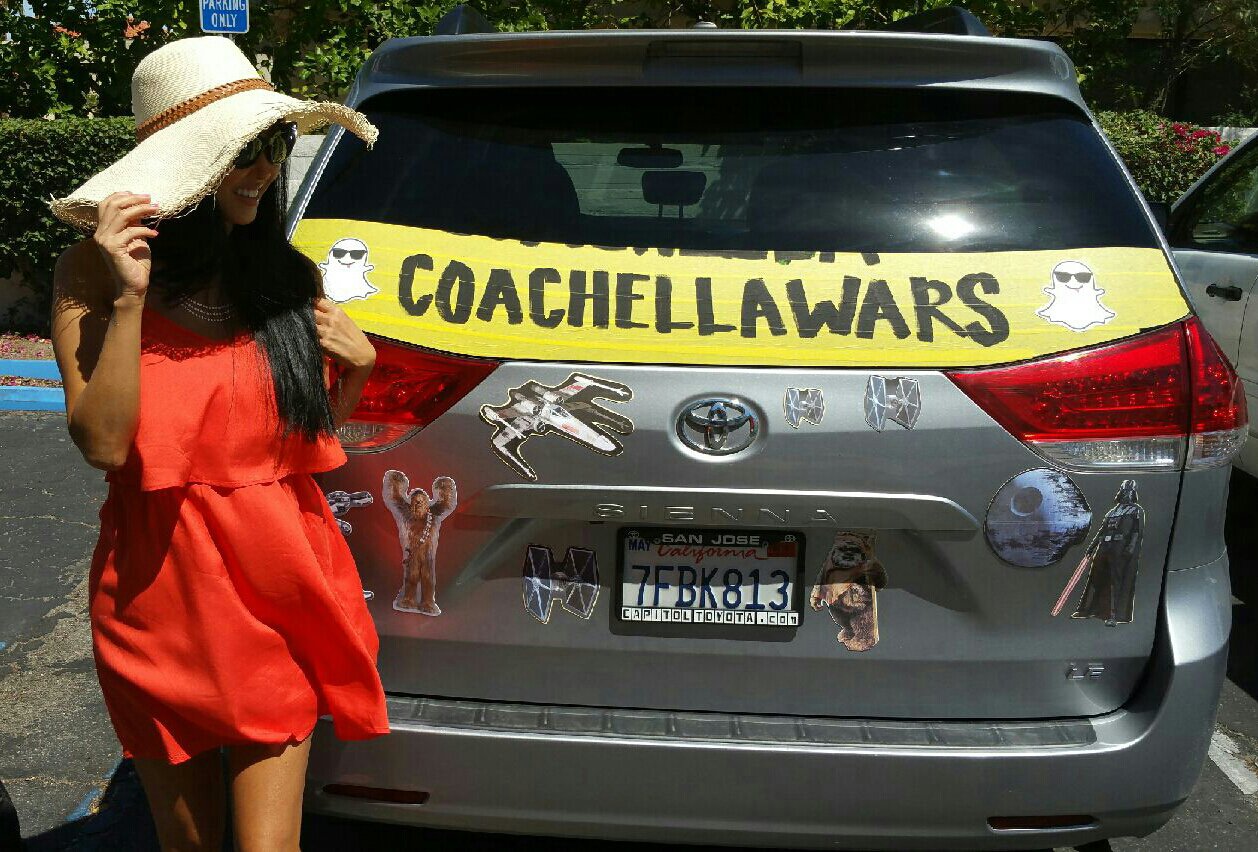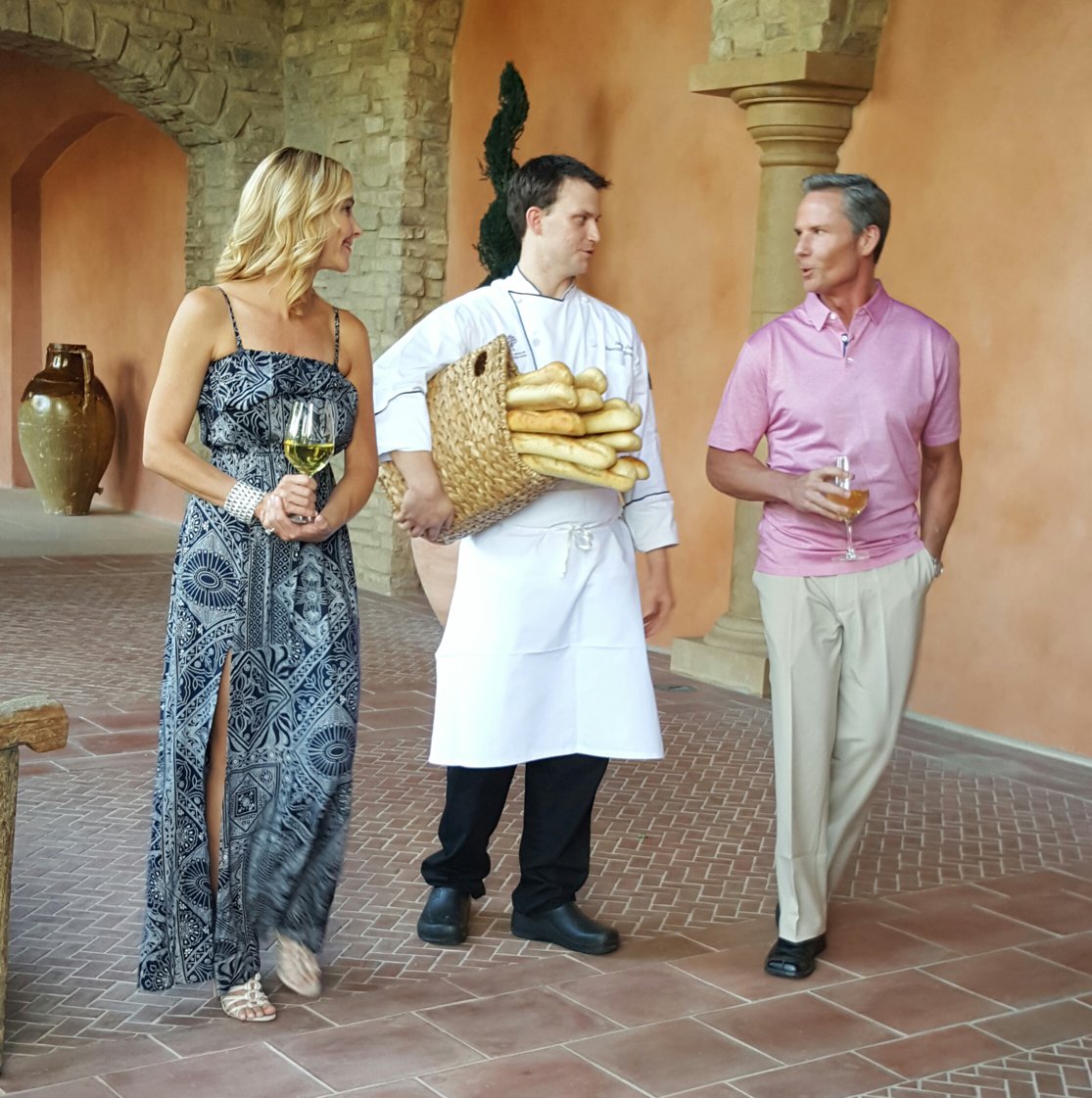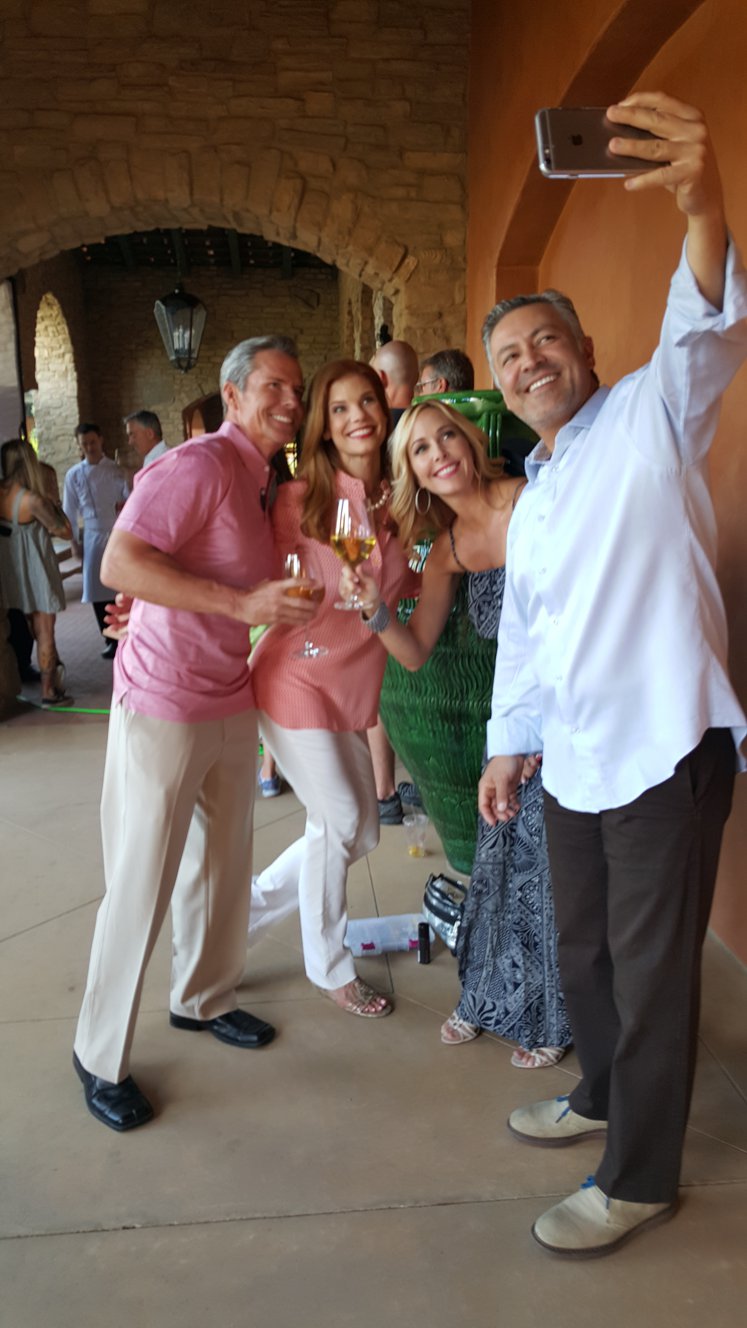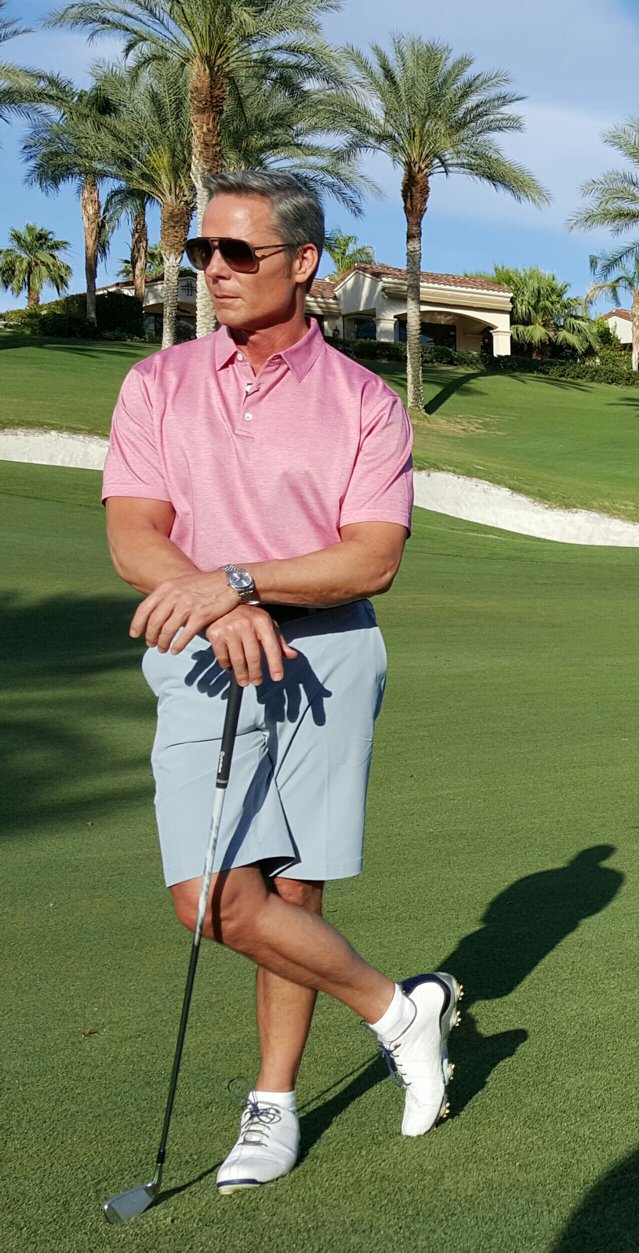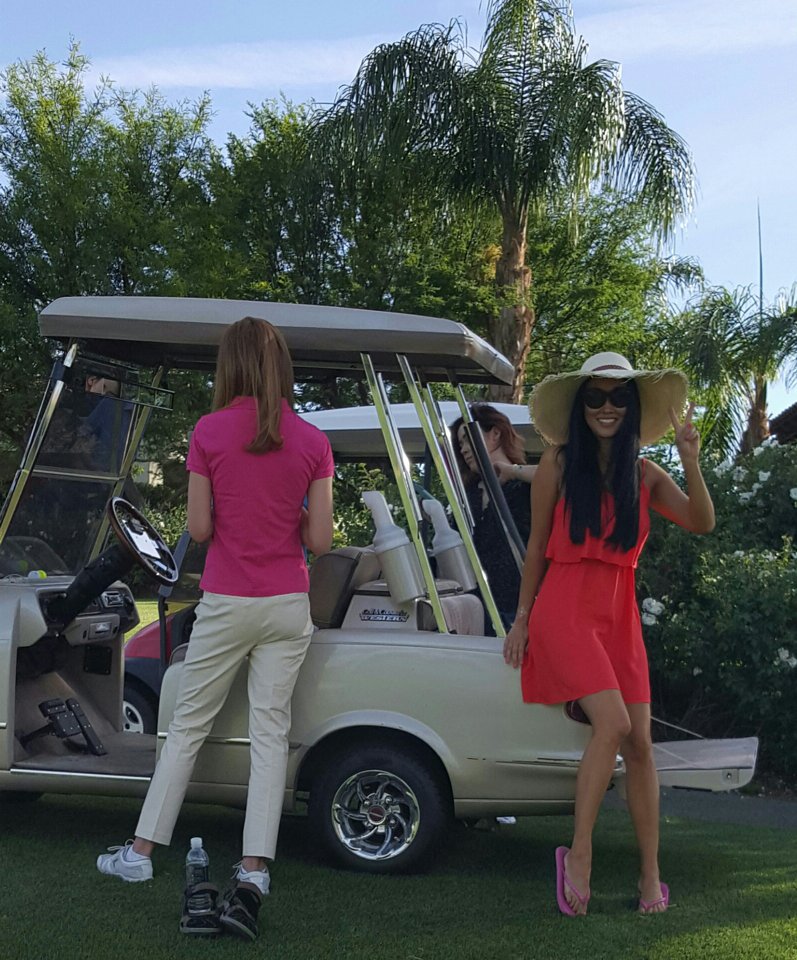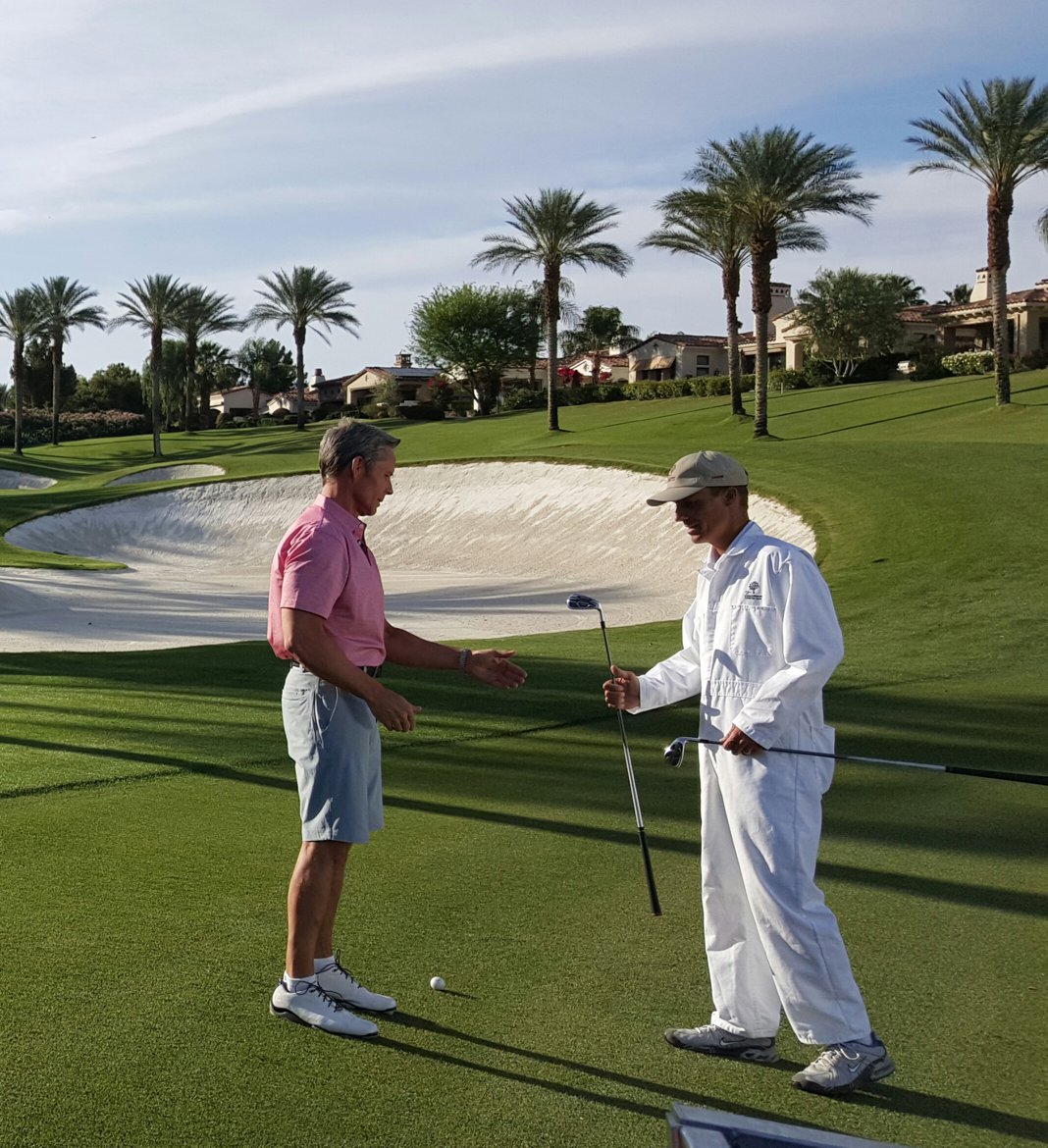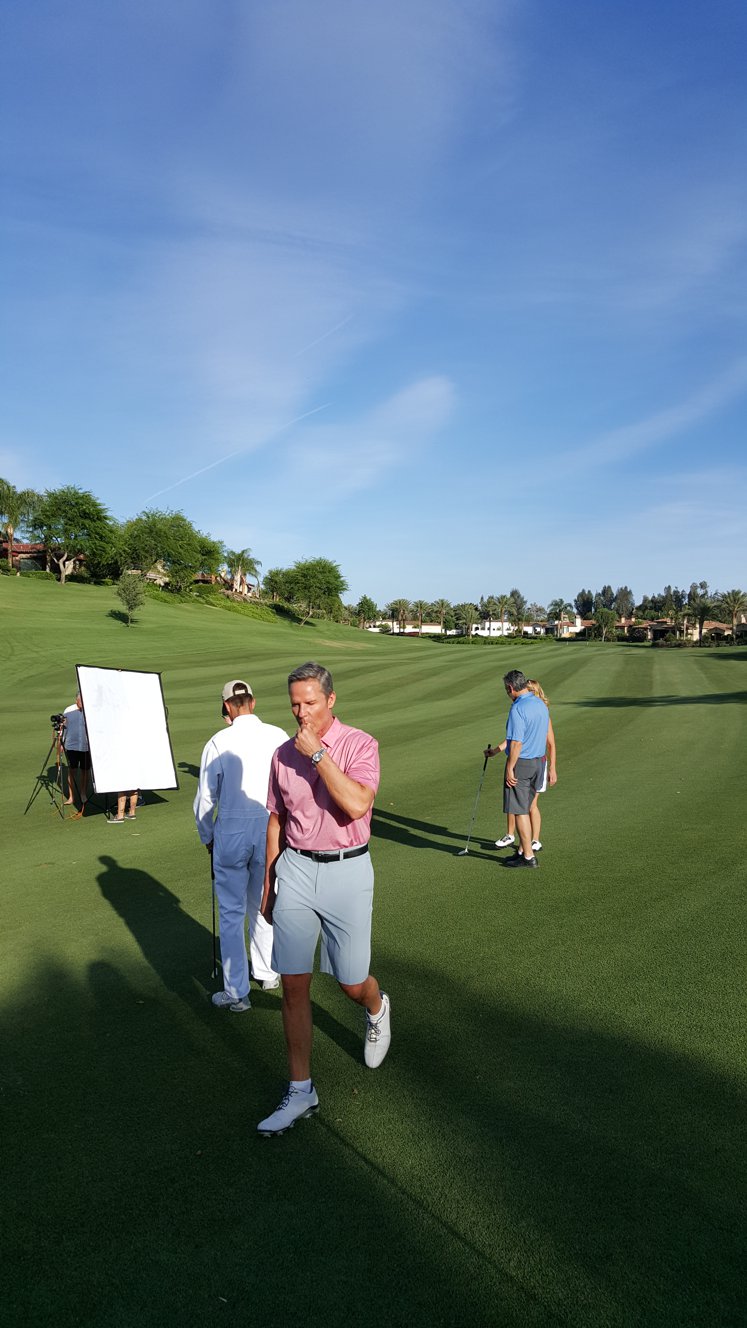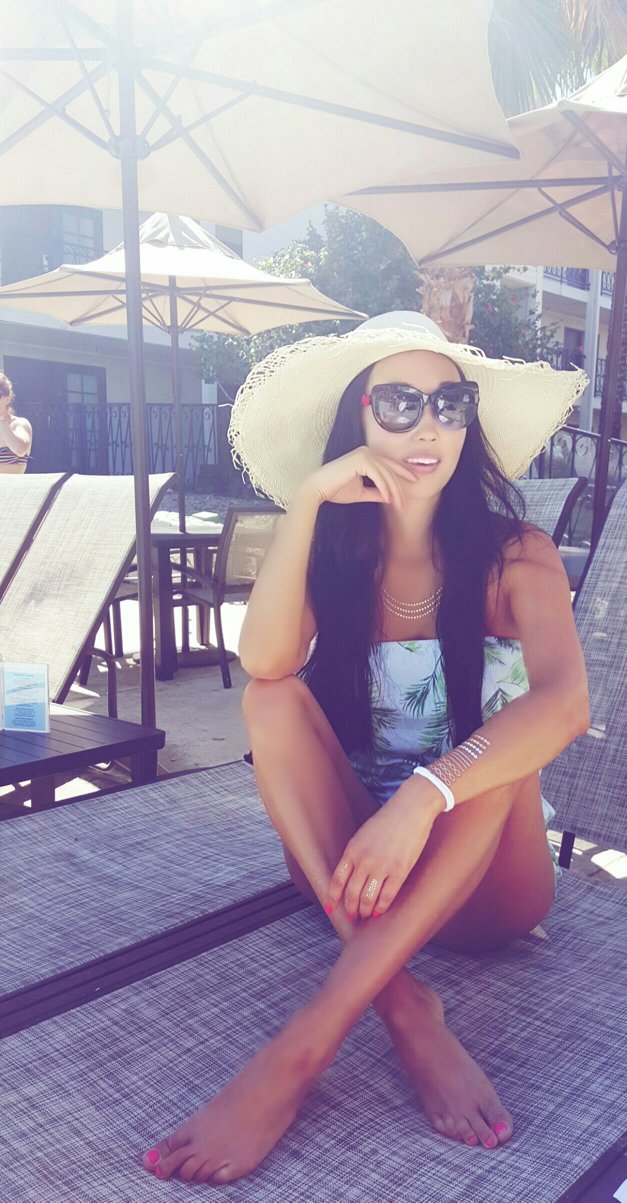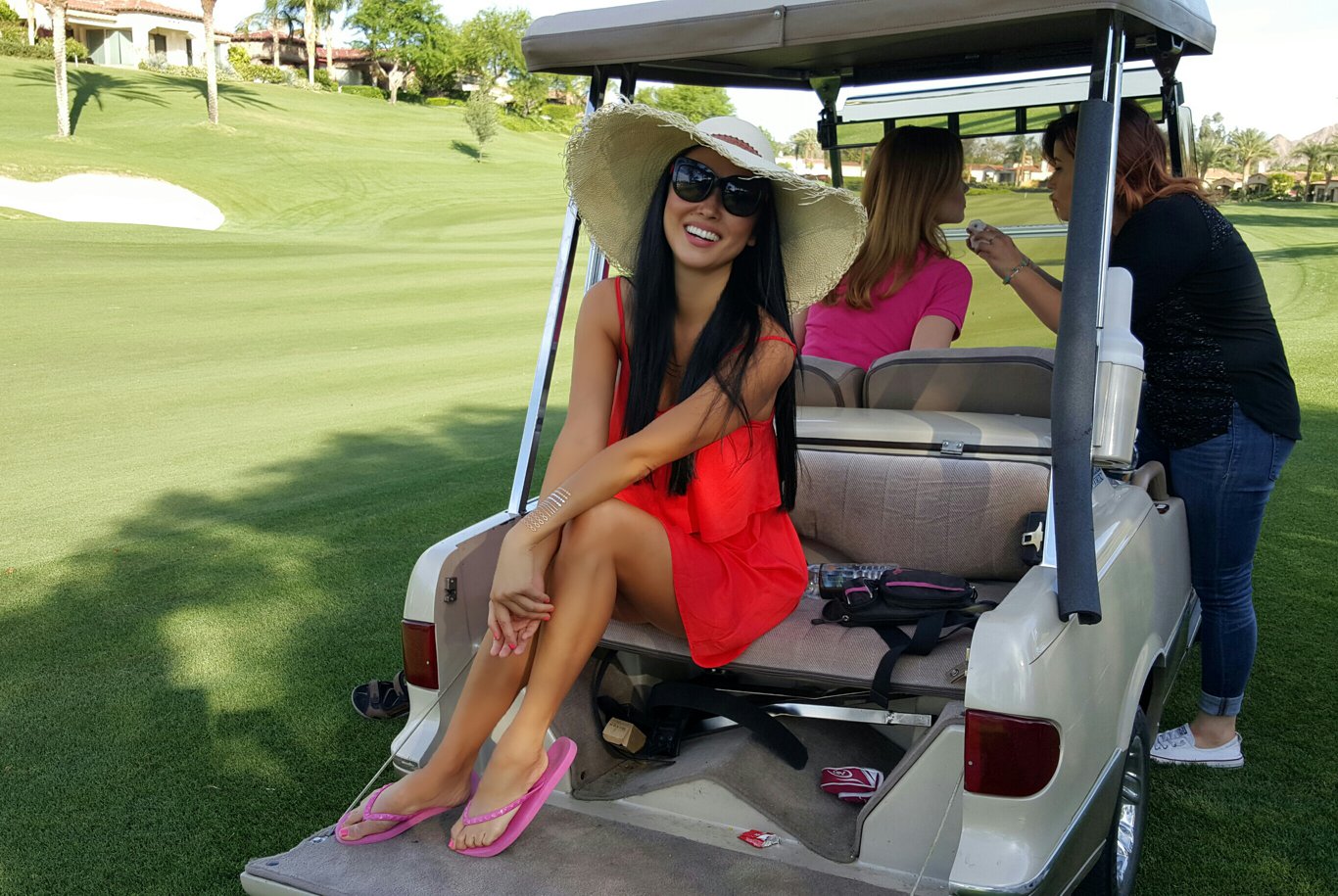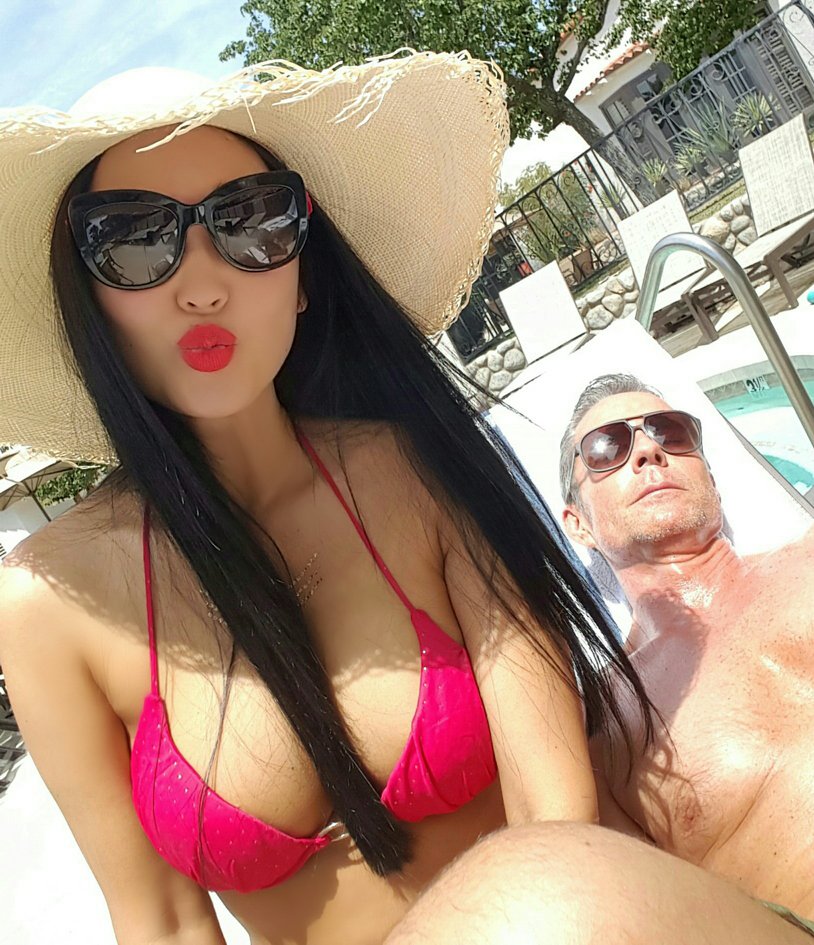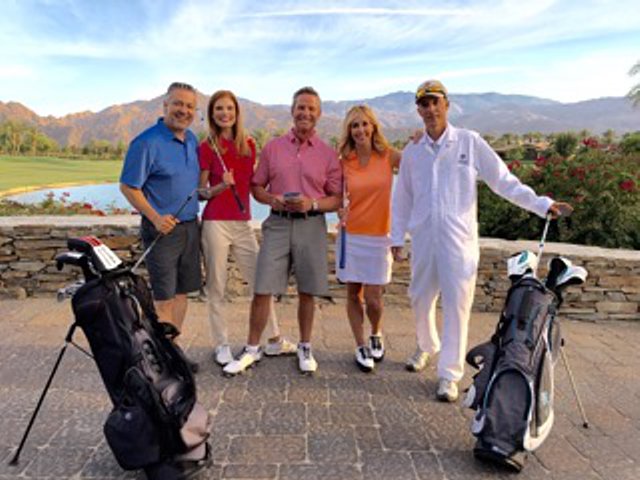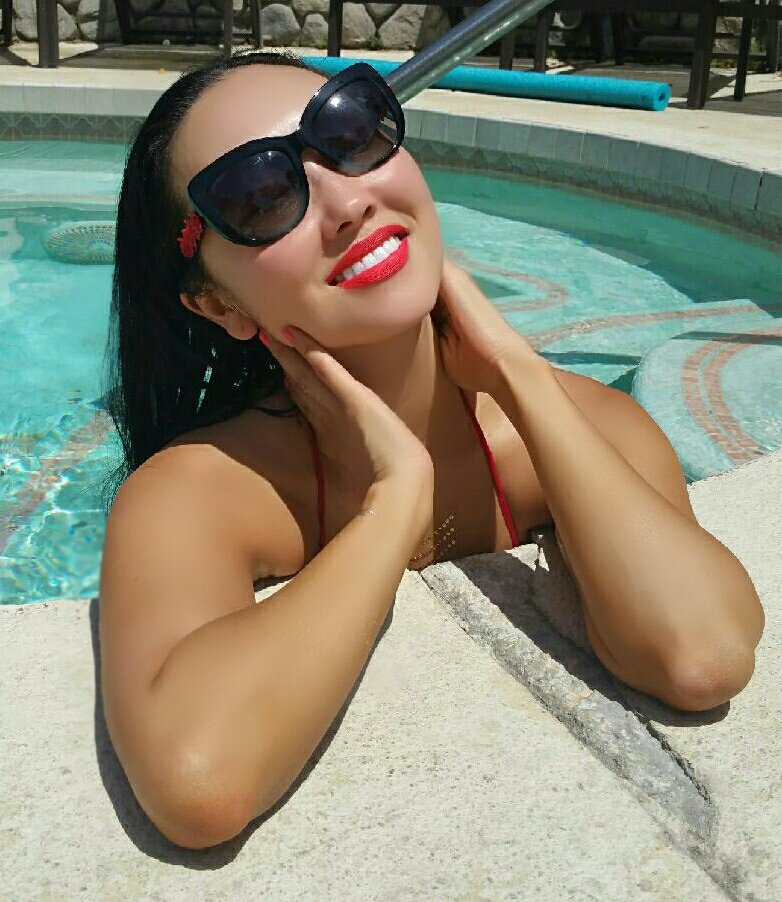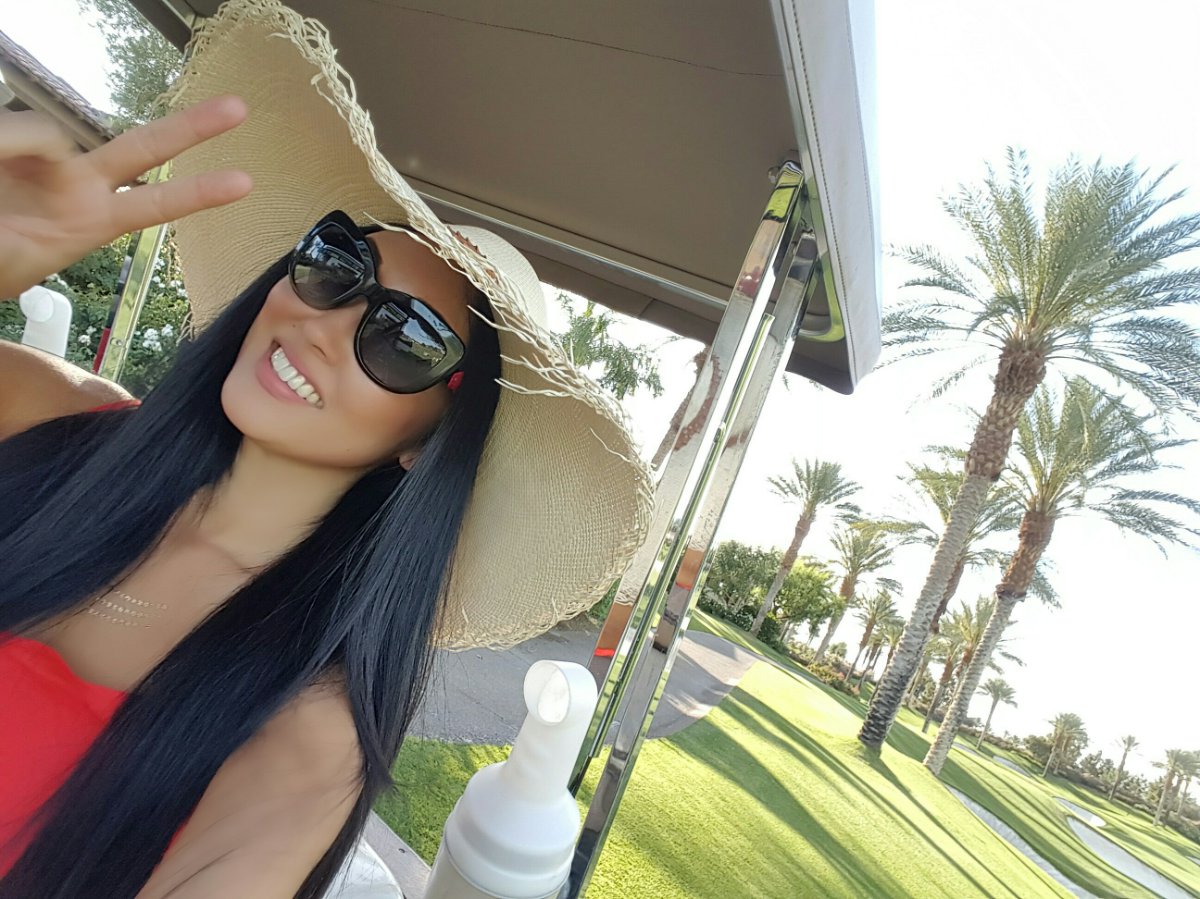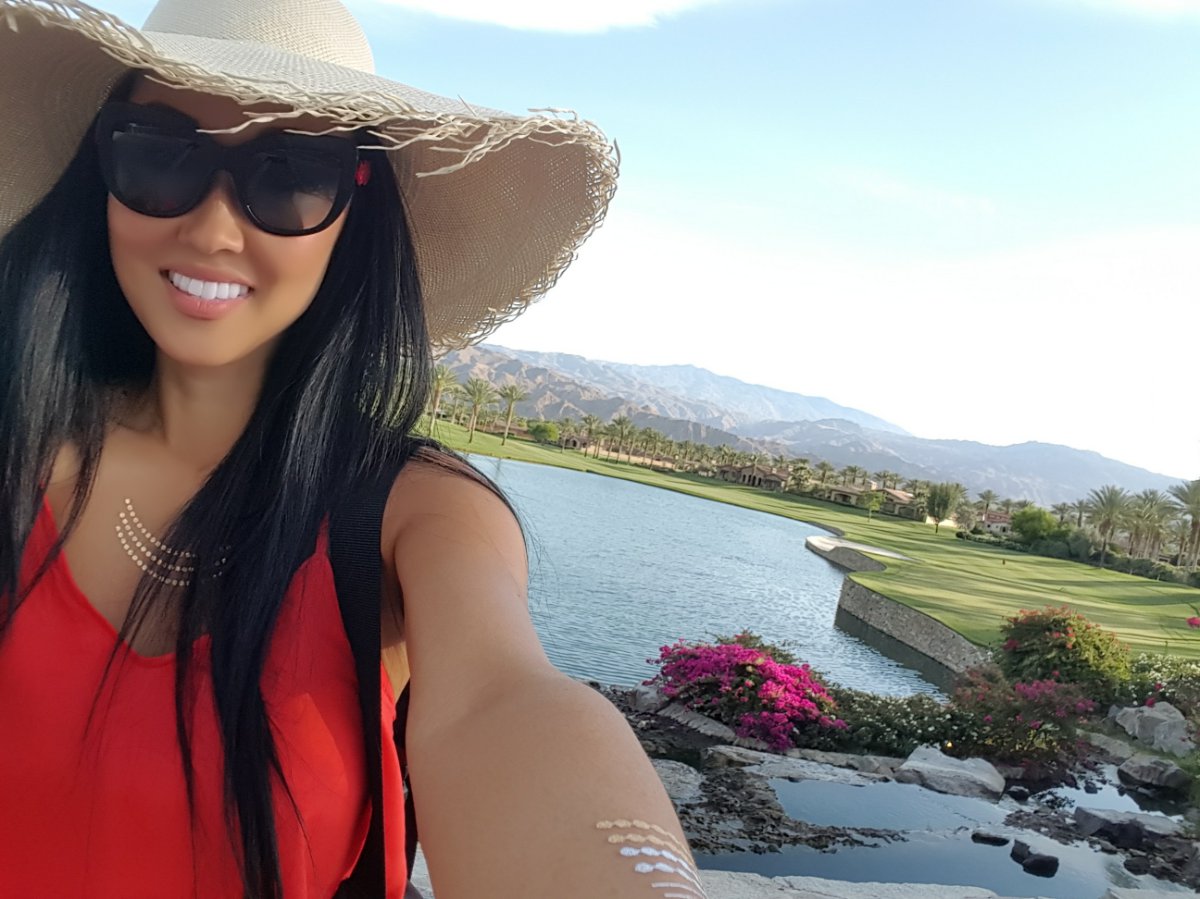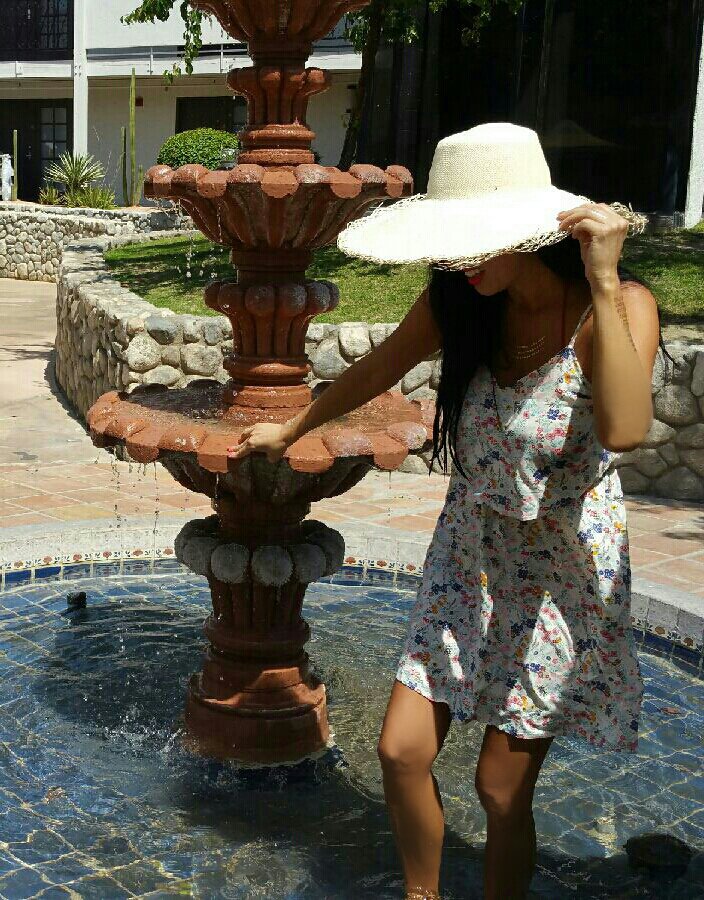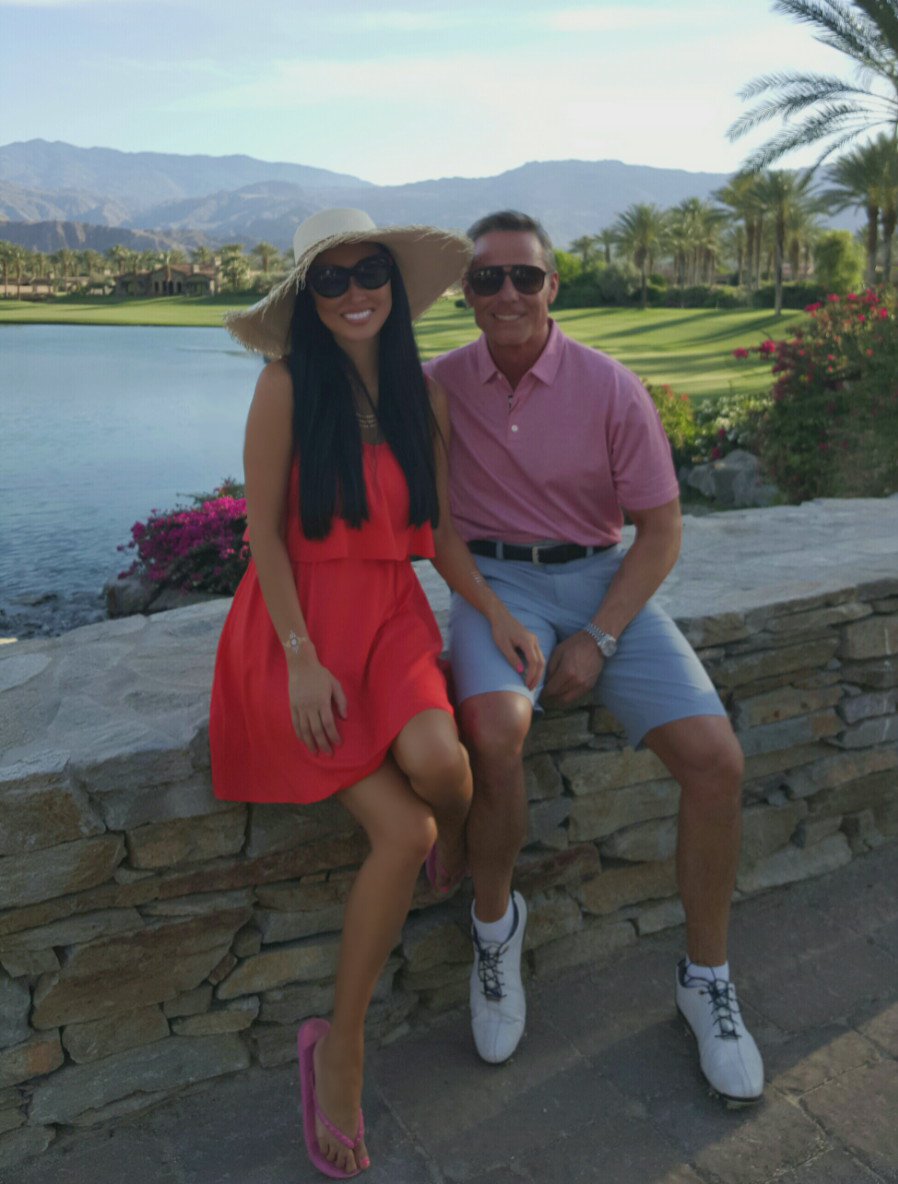 Red Cotton Denim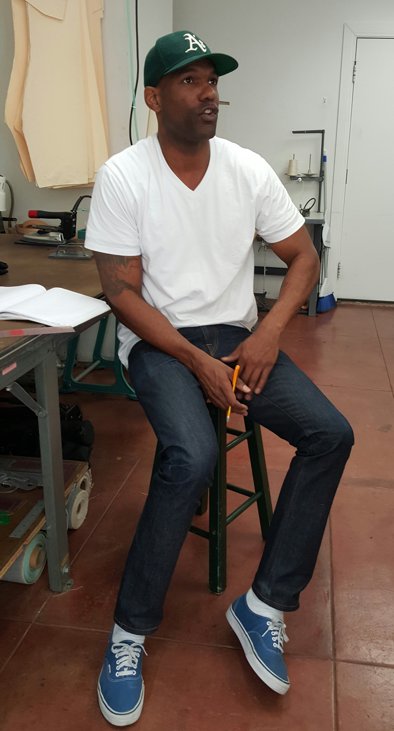 April 16th
We are very excited to be working with Camillo Love of Red Cotton Denim. Camillo is a jeans designer that creates his pants by hand, one at a time. These hand crafted jeans were born out of Love's limited options of jeans that would fit his 6'5" frame. With no official training, he learned how to make patterns and sew these artisanal jeans that are custom fitted to the individual.
We visited his downtown studio this morning and are proud to feature Red Cotton Denim in our editorial that will be shot in Dubai.
To learn more about Red Cotton Denim, visit their official website: www.redcottondenim.com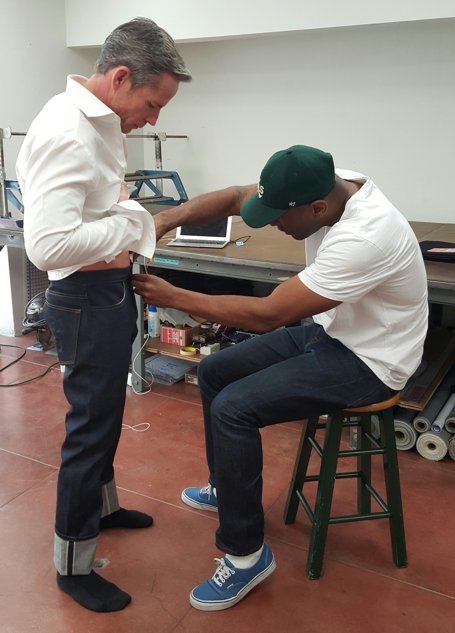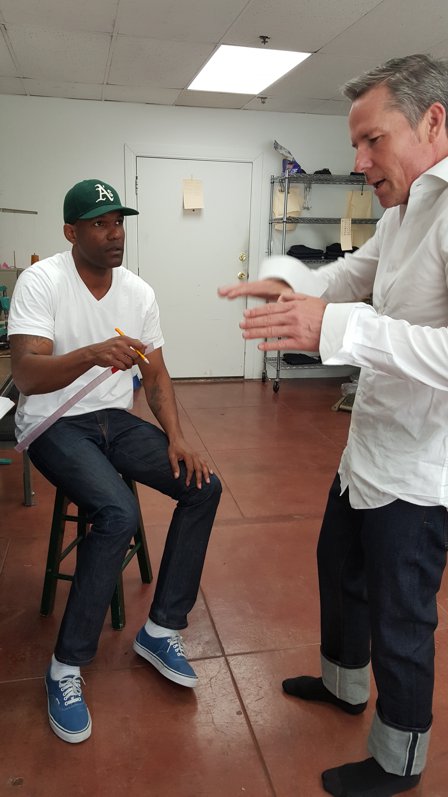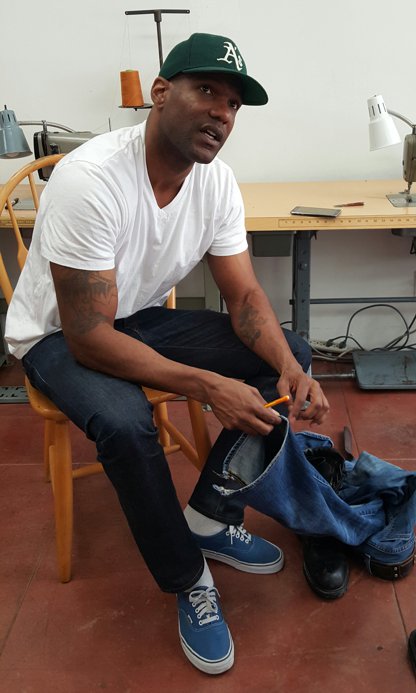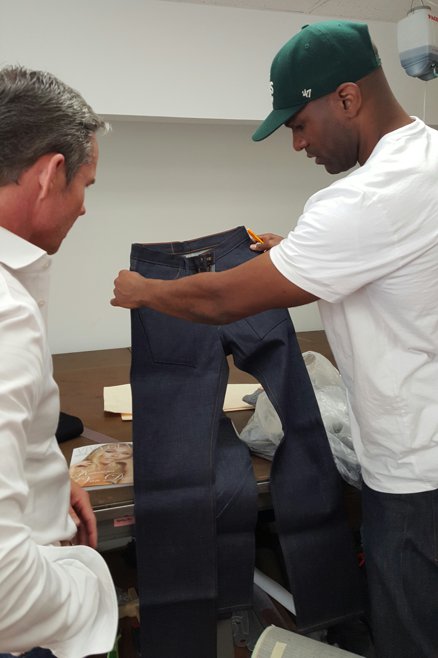 A Trip to Palm Springs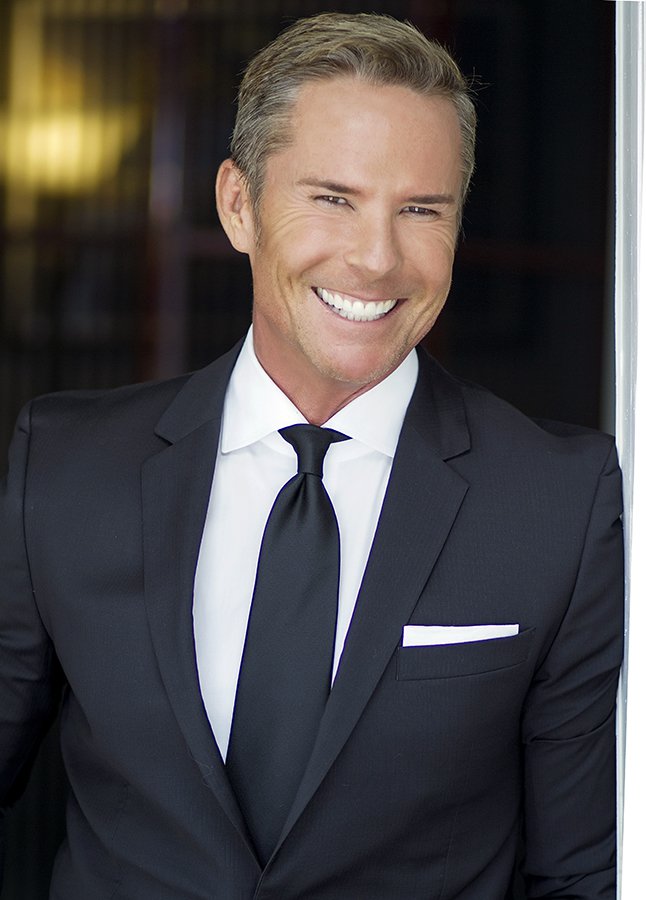 April 10th
I'm still in Texas now, but just found out my partner booked a print campaign for a resort in Palm Springs, CA. So, I'm flying back to Los Angeles to go to Palm Springs for a week. I'm very excited to be in the sunshine for a bit as LA has been rainy for the past few weeks. Congratulations, I'm so happy for him!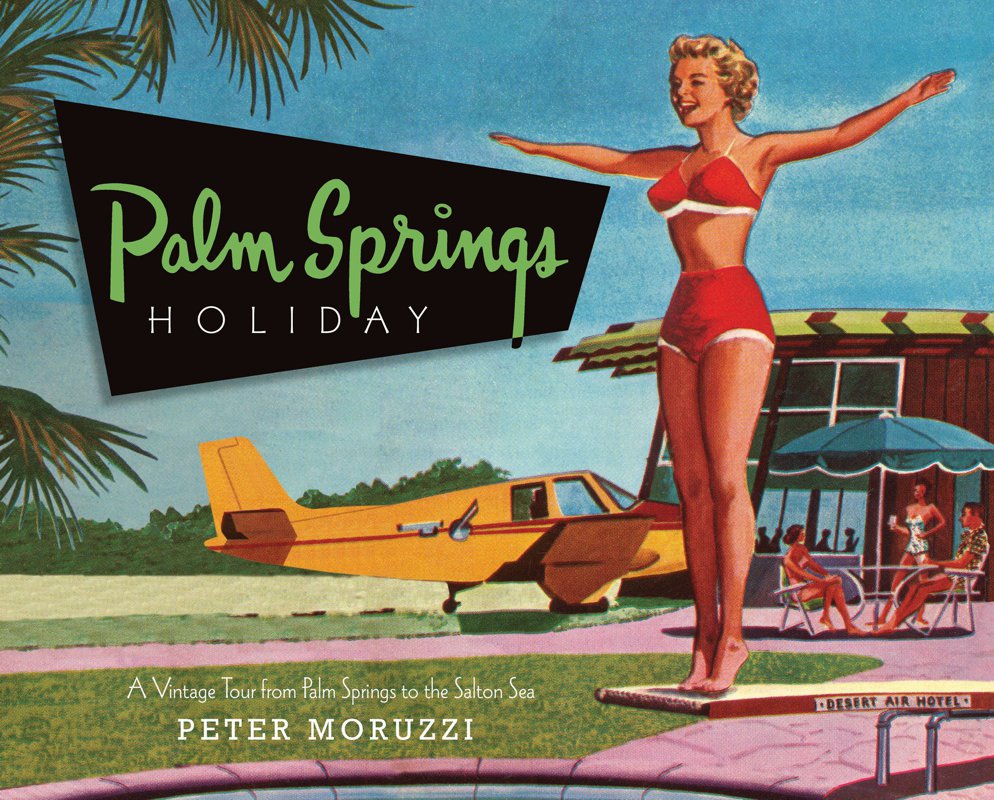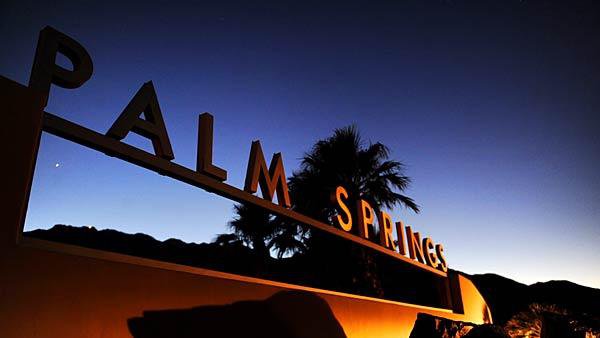 TEXAS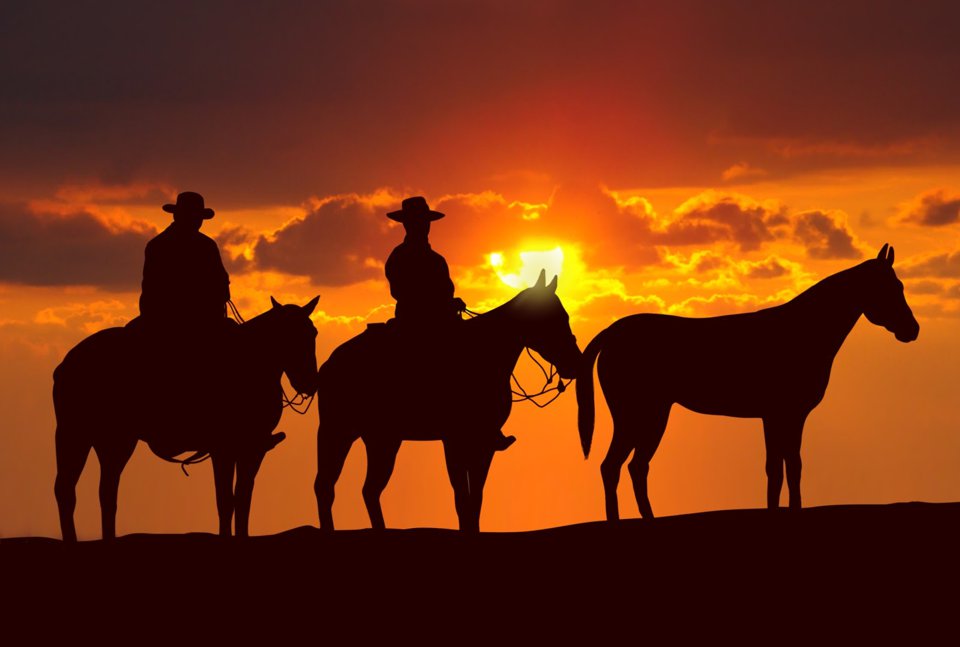 April 8th
In addition to Guadalajara, (see below) I'll be traveling to my home state of Texas. There is nothing like the big Texas skies and I'm reminded of this every time I go back. This time of year is the ideal weather in Texas before triple digits and 98% humidity! Time for some great vegan Tex-Mex and pecan pie! See the article in Viva Glam magazine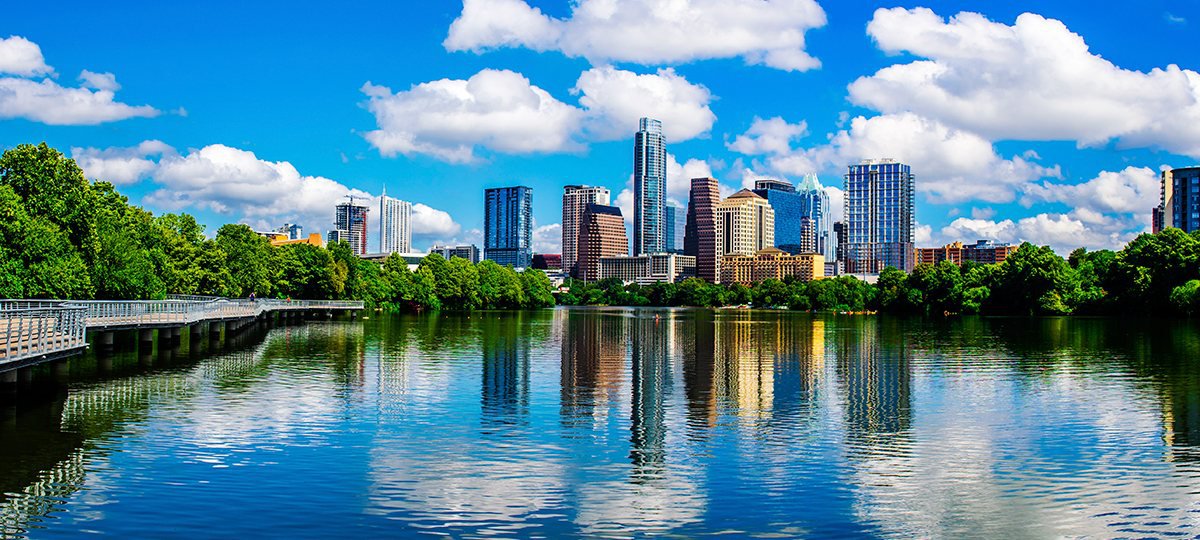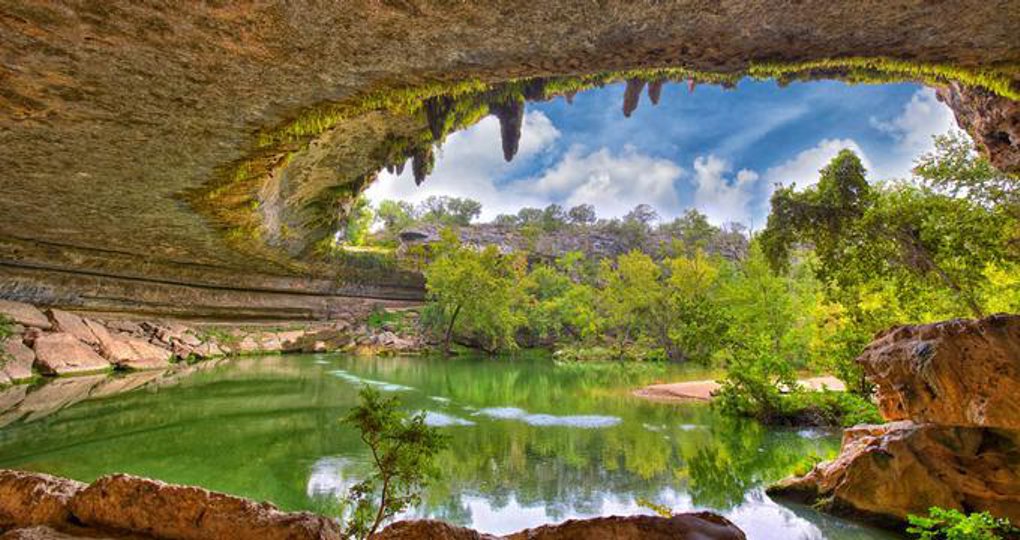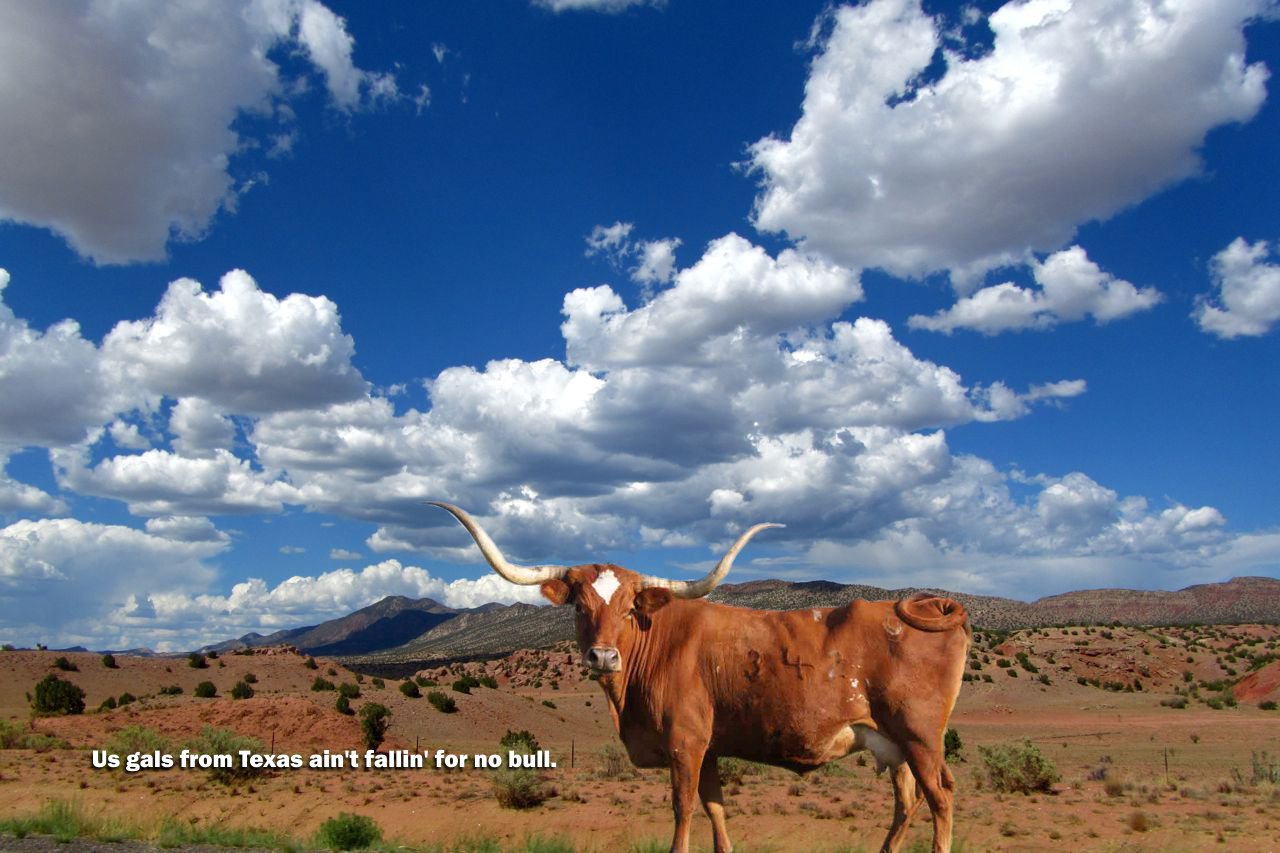 Guadalajara, Mexico
April 6th
We are excited to be traveling to Guadalajara, Mexico in the next few weeks and are especially interested in seeing the architecture this city is so famous for! More to come!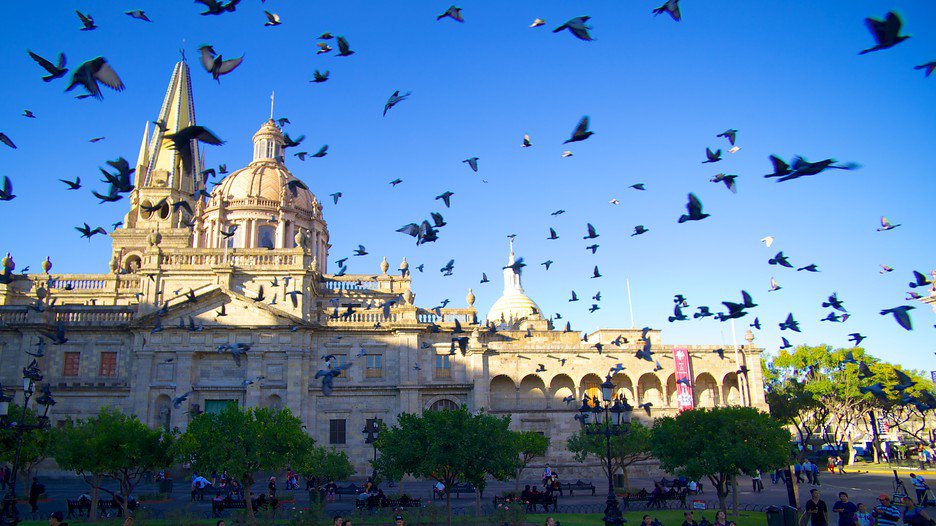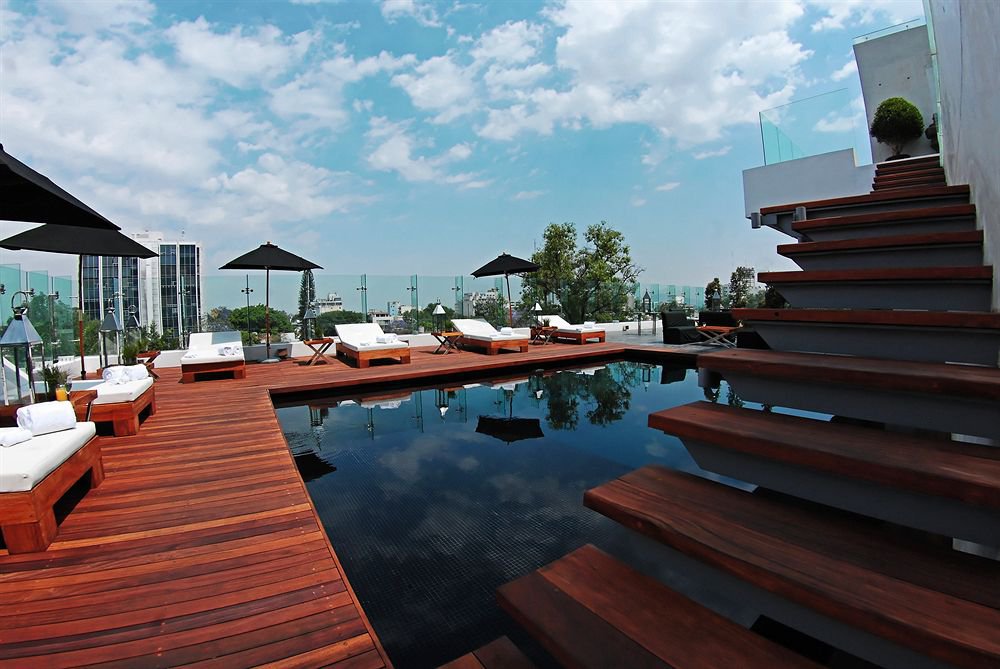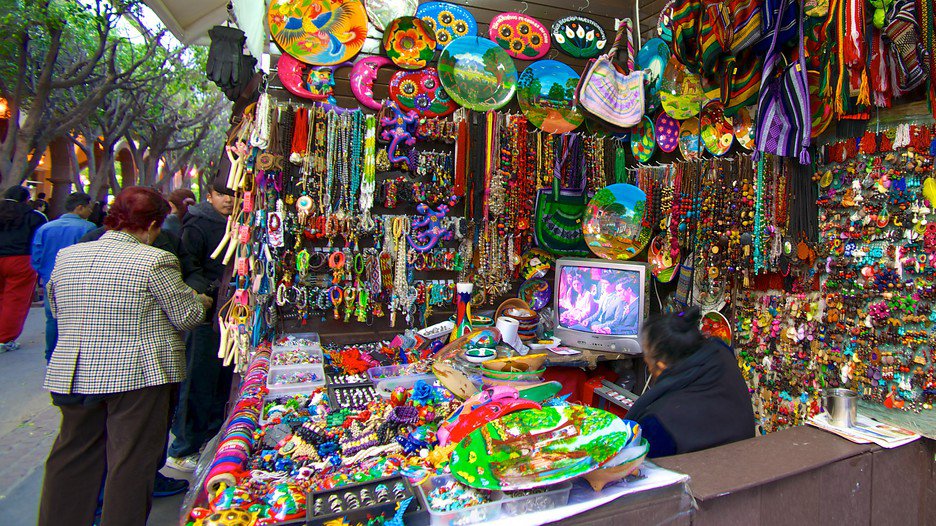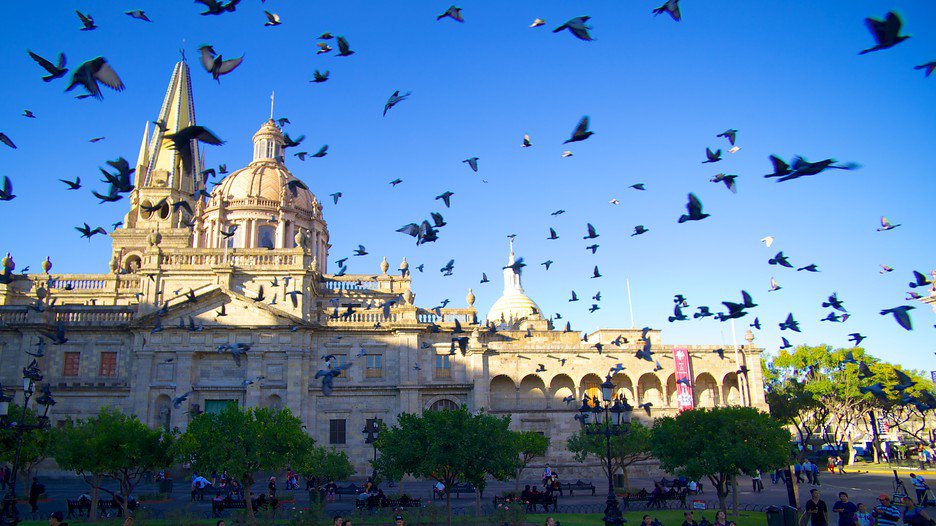 Happy Easter: The Edmonton Oilers vs. The LA Kings
March 27th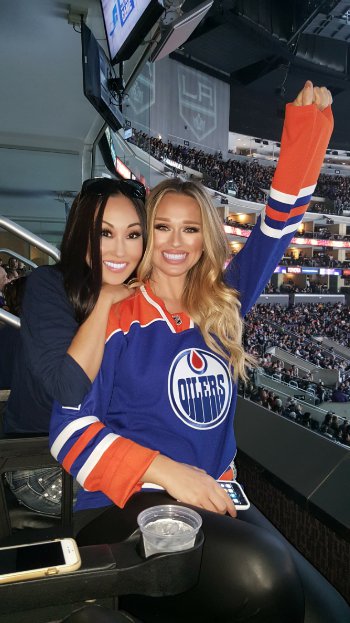 We had the pleasure of celebrating Easter with our friends at VIVA GLAM Magazine at the Los Angeles Staples Center. We had an amazing suite and watched the Edmonton Oilers vs. The LA Kings. The repast was wonderful and graciously included salmon, chicken, salads, Chinese food, wine, champagne, dessert, basically anything you could dream up, it was there. In fact, I don't think we'll ever be able to go to another sports event in traditional seats, lol! With our own flat screen TV, comfortable couches and attendants on call, this was definitely the way to do the Staples Center. A special thank you to VIVA GLAM Magazine for making this Easter celebration so special!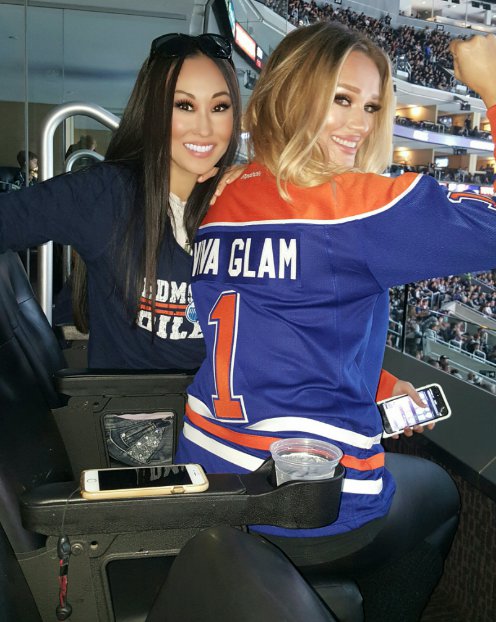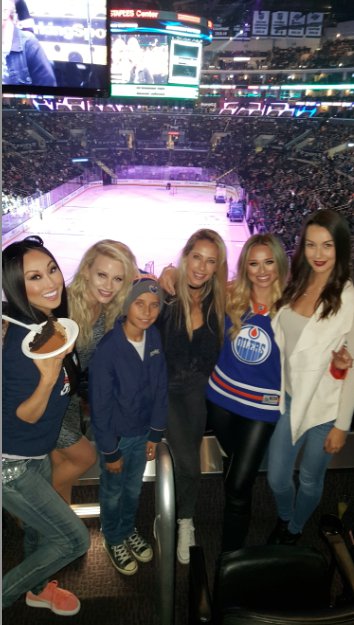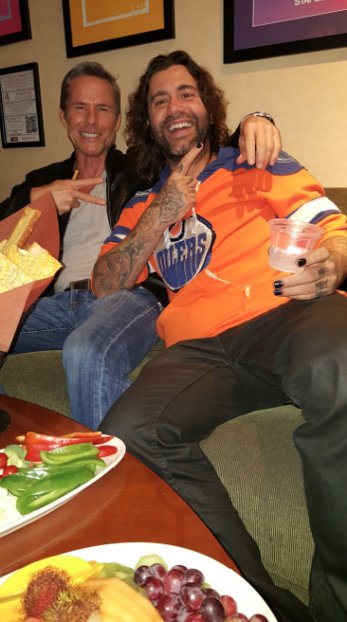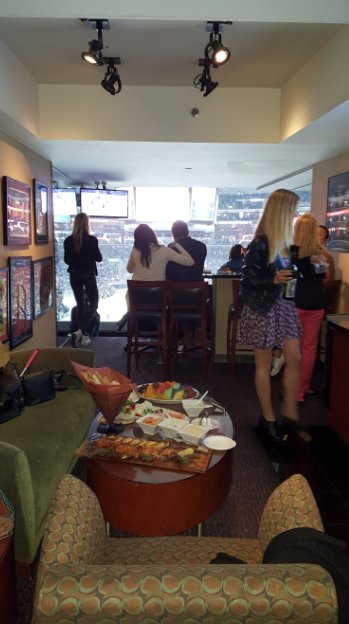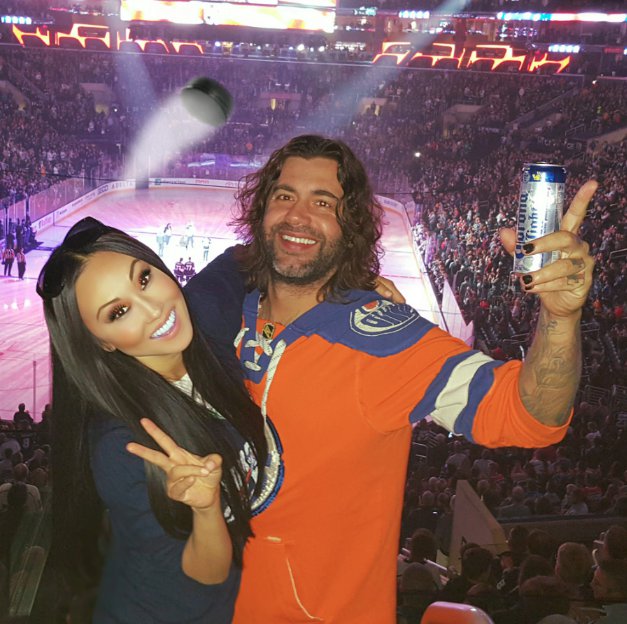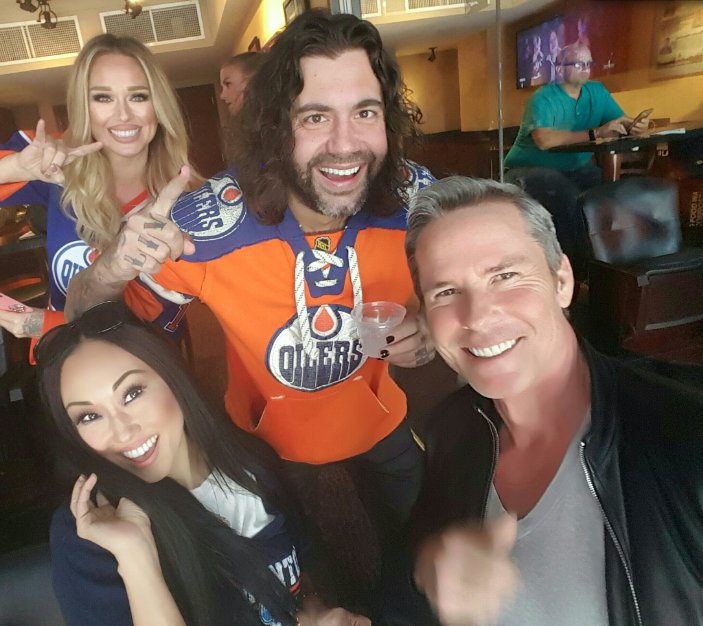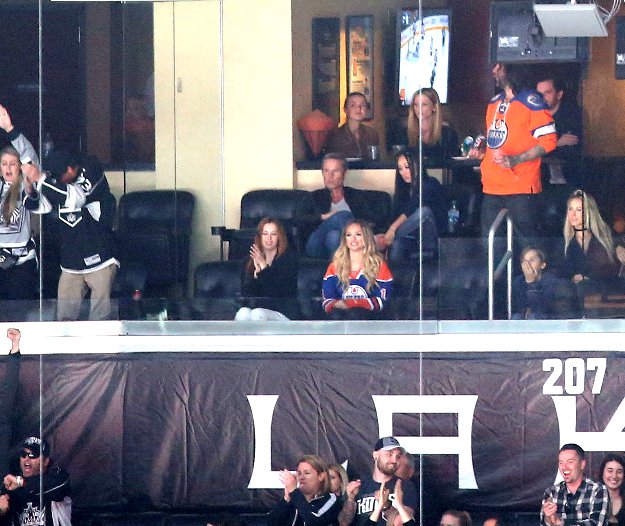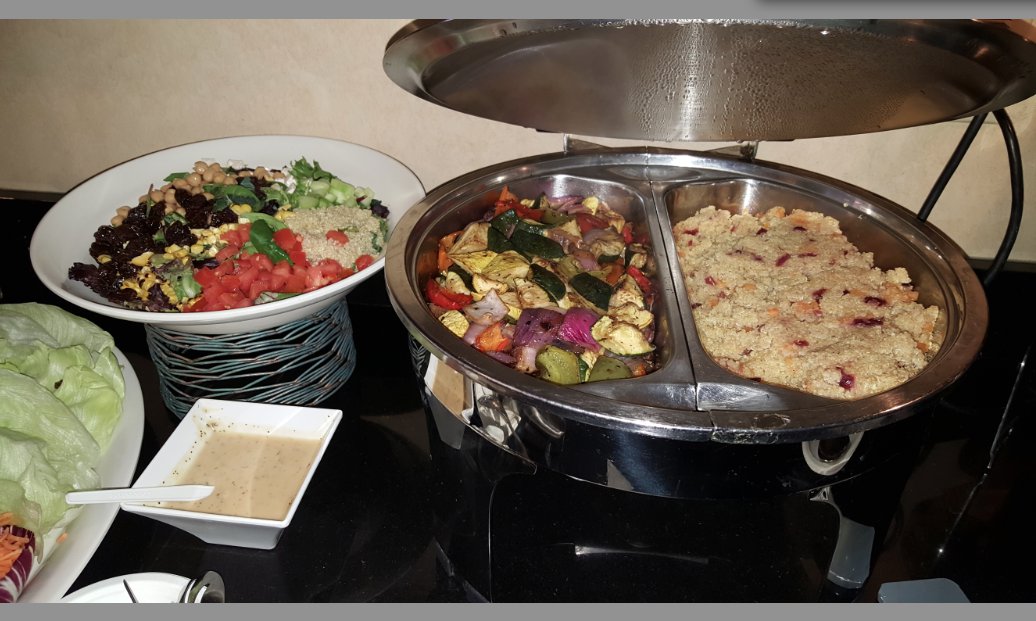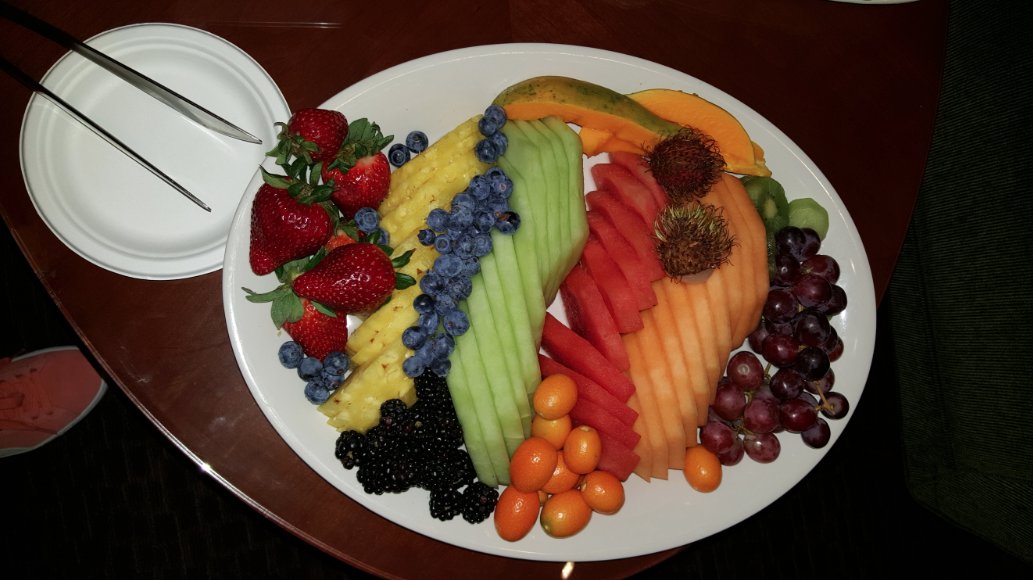 Happy St. Patrick's Day!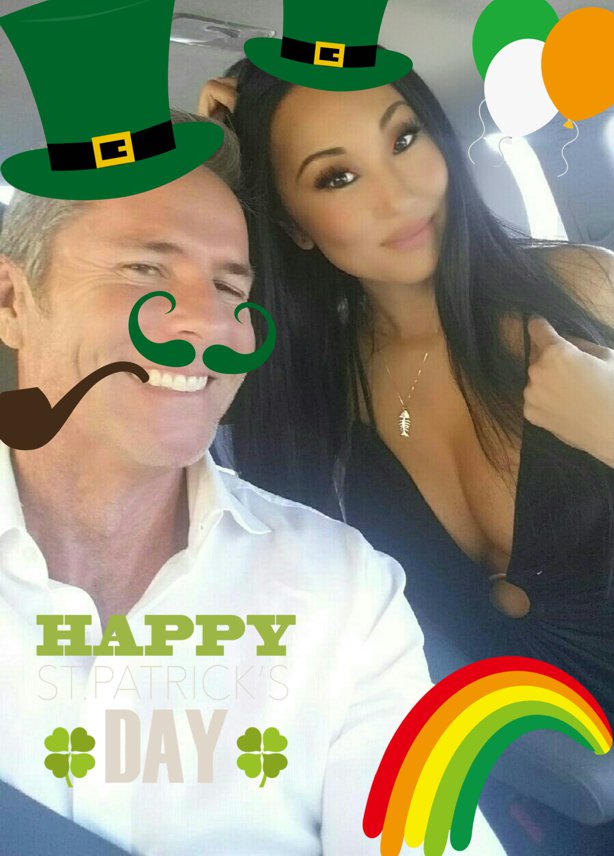 March 17th

Glamar-Fella!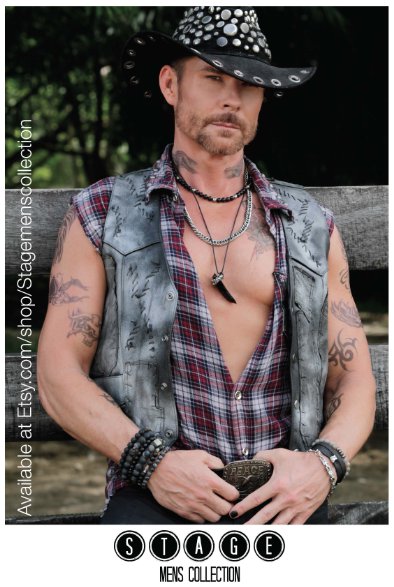 February 29th
Congratulations to my partner for being the new face of Glamarella Couture Jewelry!
Happy Valentine's Day Everyone!
February 14th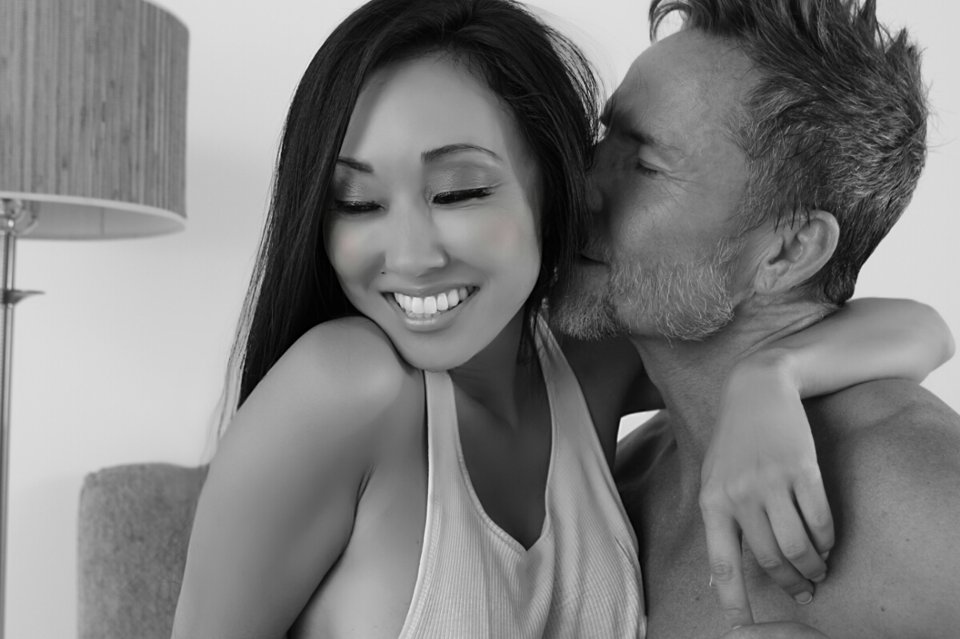 Vasquez Rocks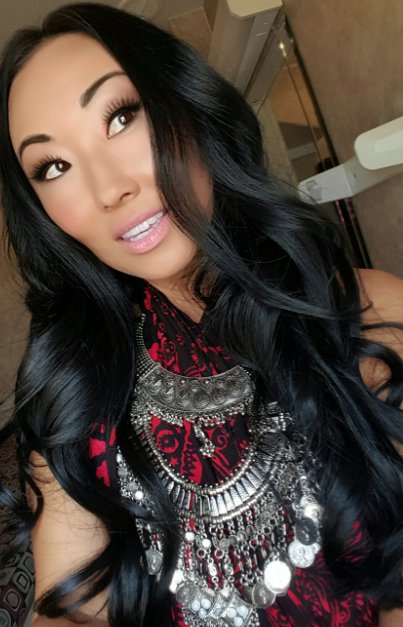 February 1st
Here we are on location in Vasquez Rocks for "A Week in London". It might look familiar as many projects have been shot here such as The Flintstones (it was Bedrock), Star Trek, Lethal Weapon and True Blood to name a few. We are "roughing" it in an Indian teepee today complete with mule and sending smoke signals to the natives, lol!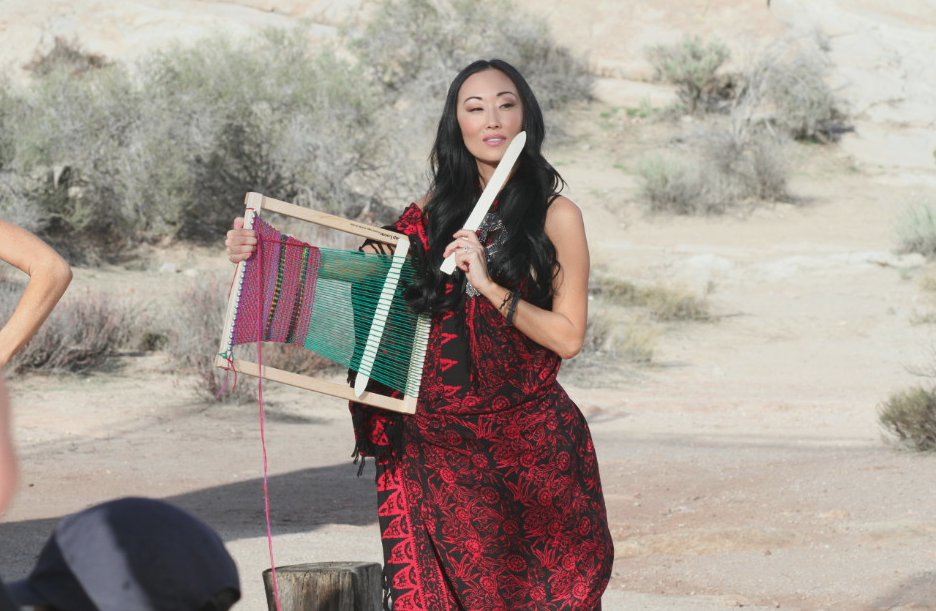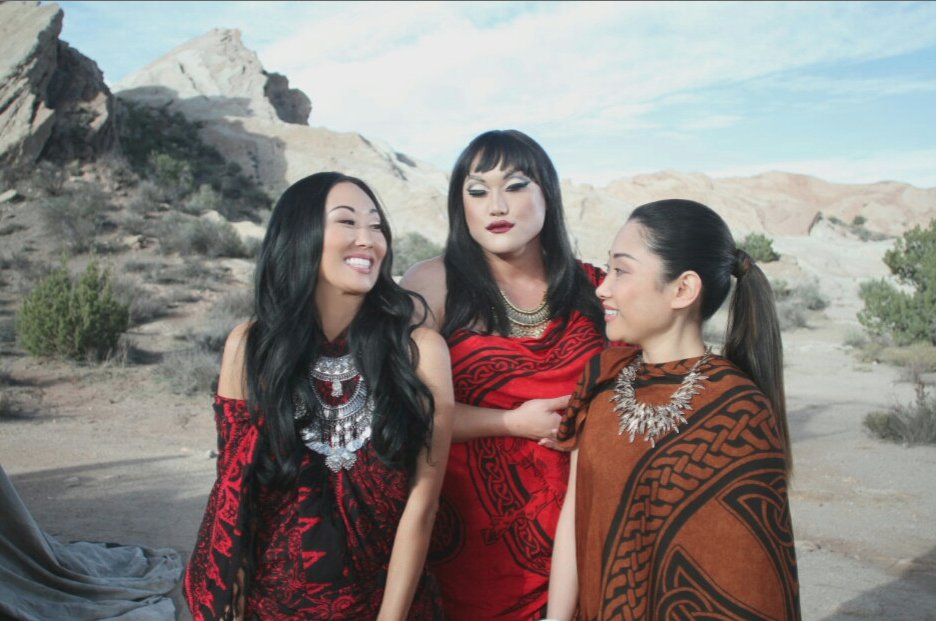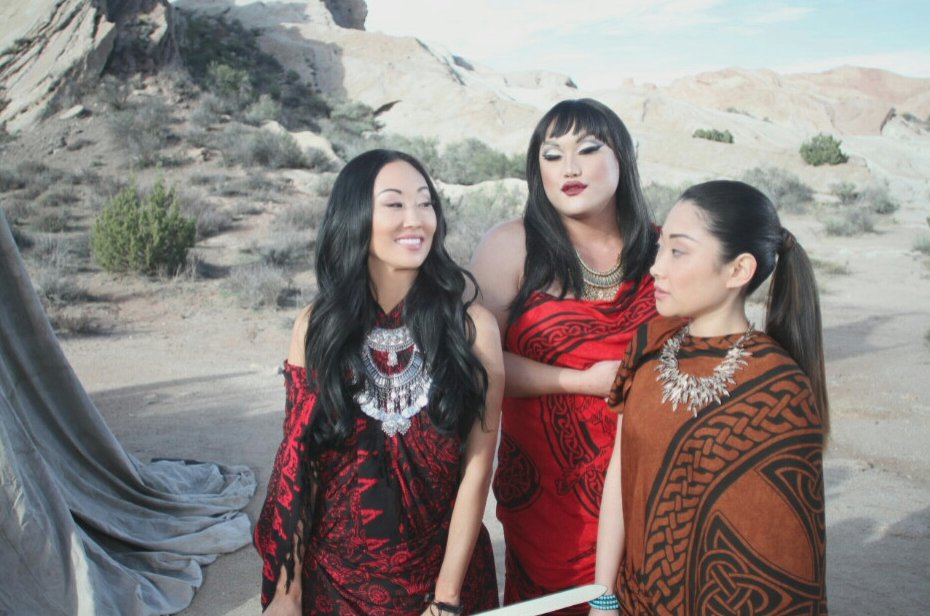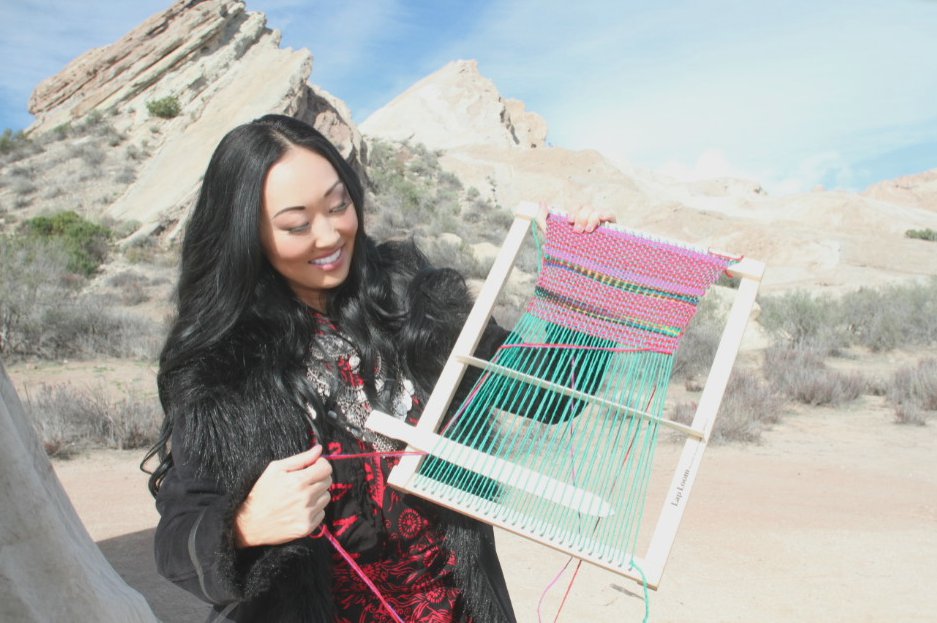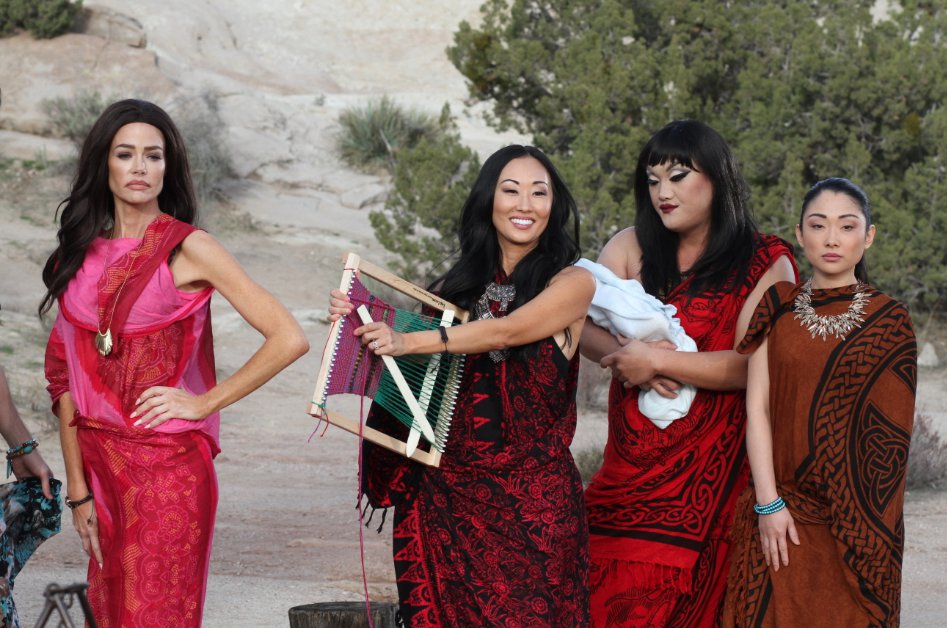 Another Week in London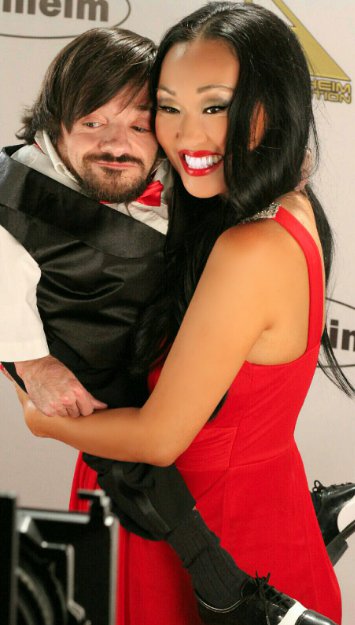 January 15th
Here are some pics from another day of shooting the comedy "A Week in London". My husband in the film is played by actor Travis Eberhard. He plays a world famous DJ, Microchip, as you can see by his stature. DJ Messiah was also on hand to shoot and appears in a cameo in the film! Look for "A Week in London" later this year!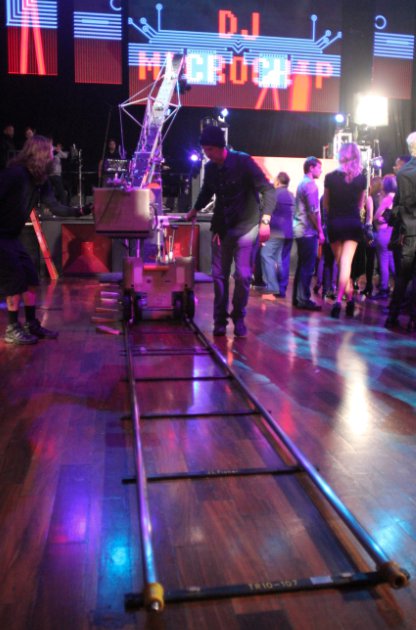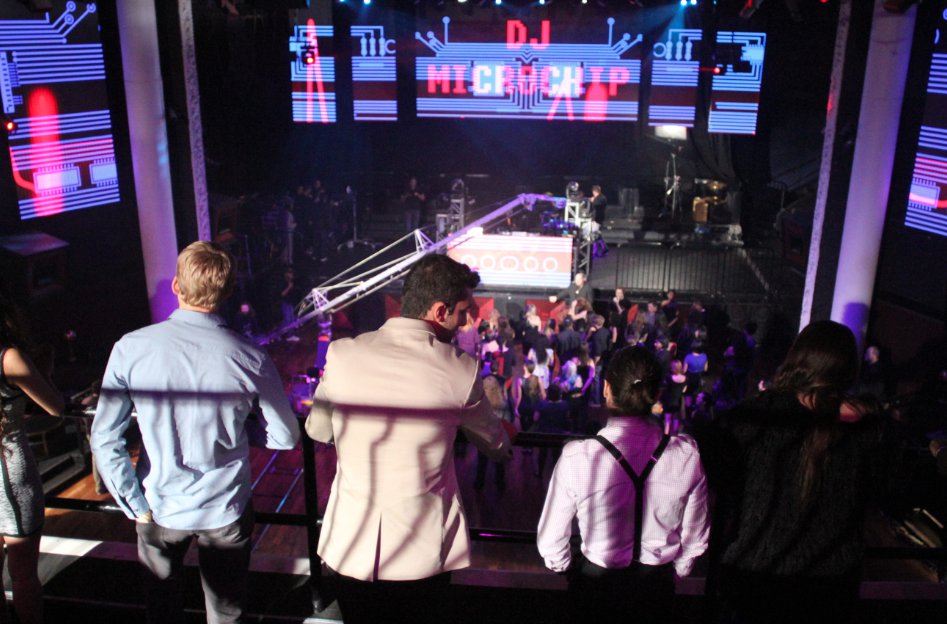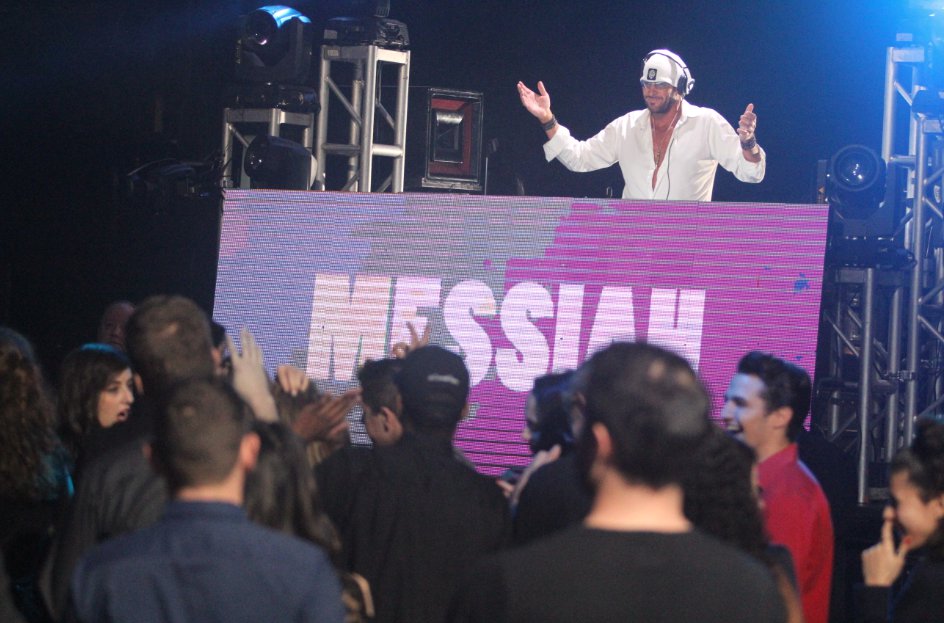 A Plump Role for Candace
January 5th
Mystery spotlight. What in the world is happening here?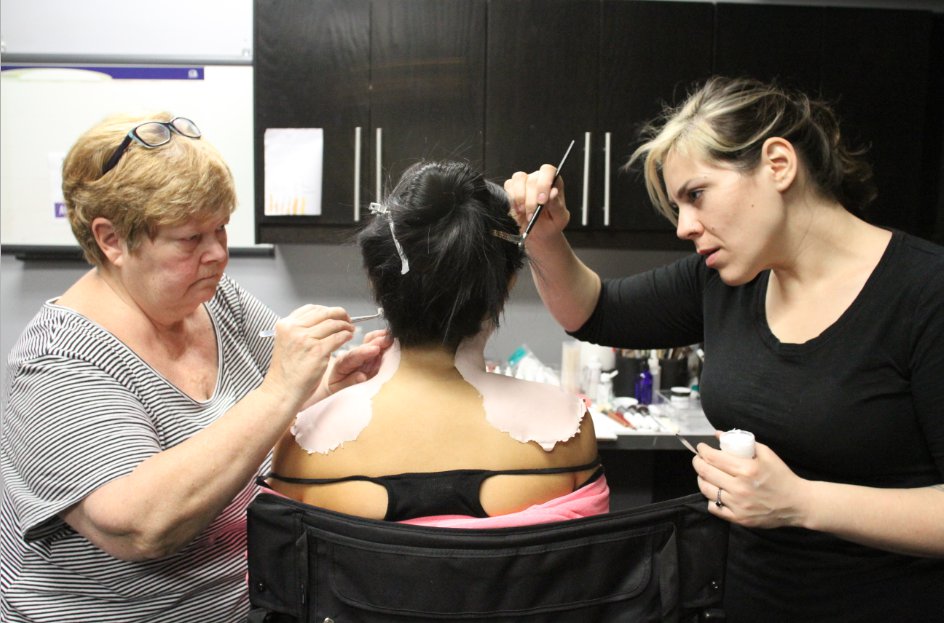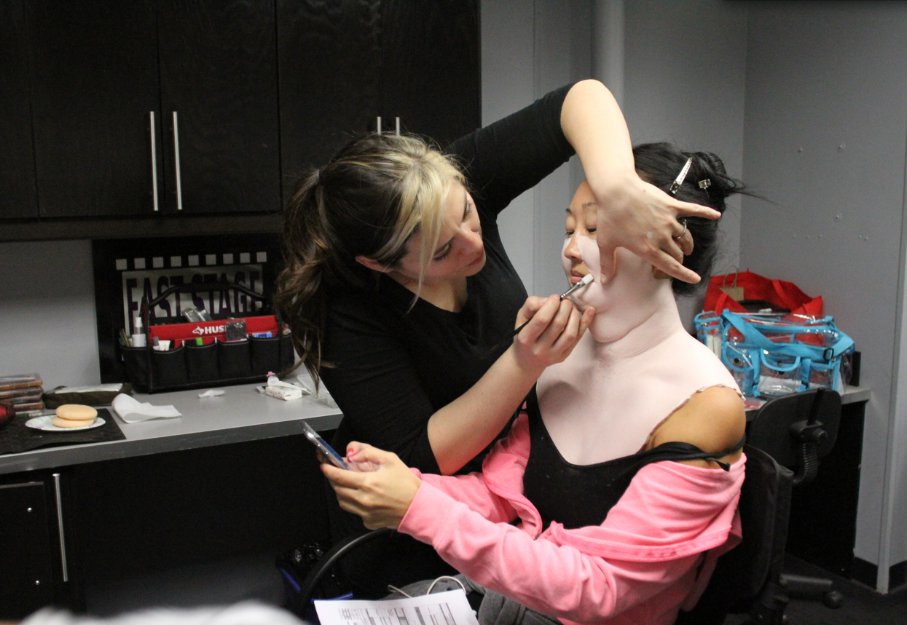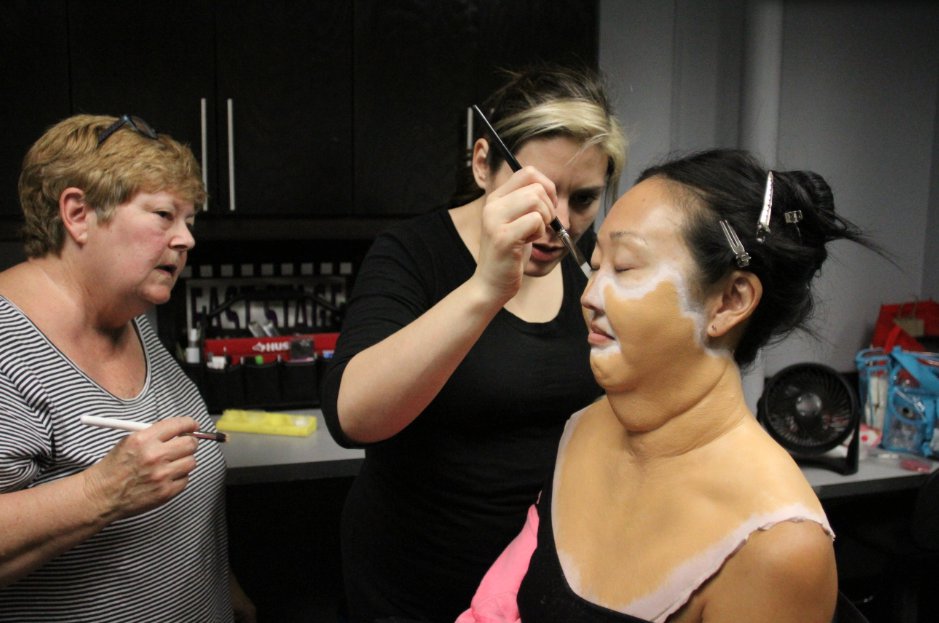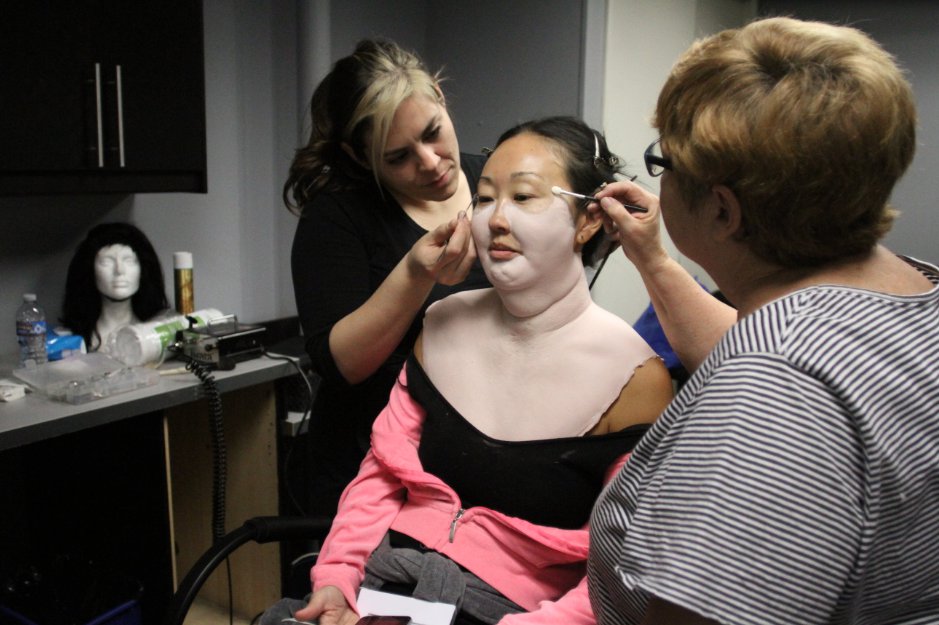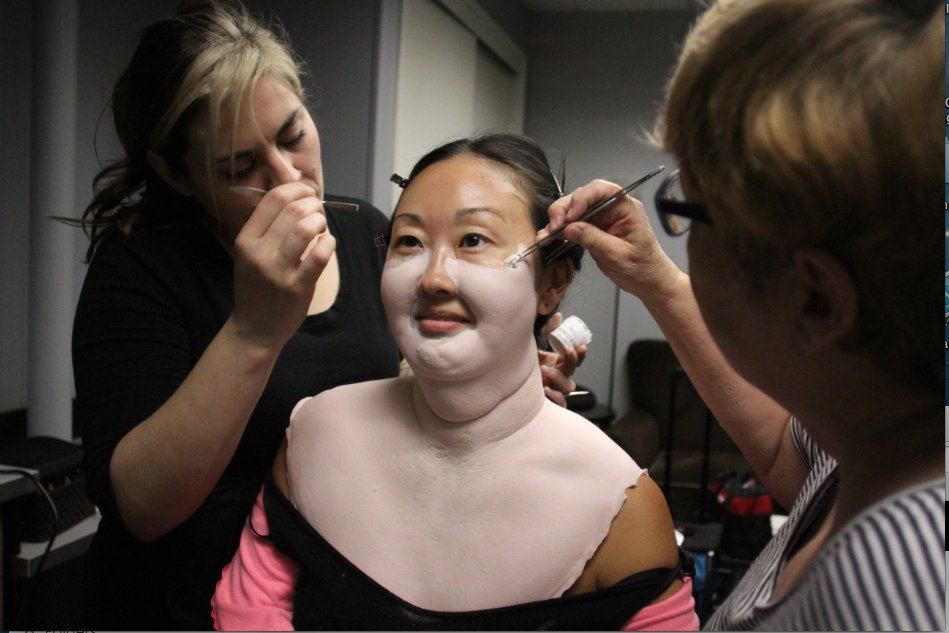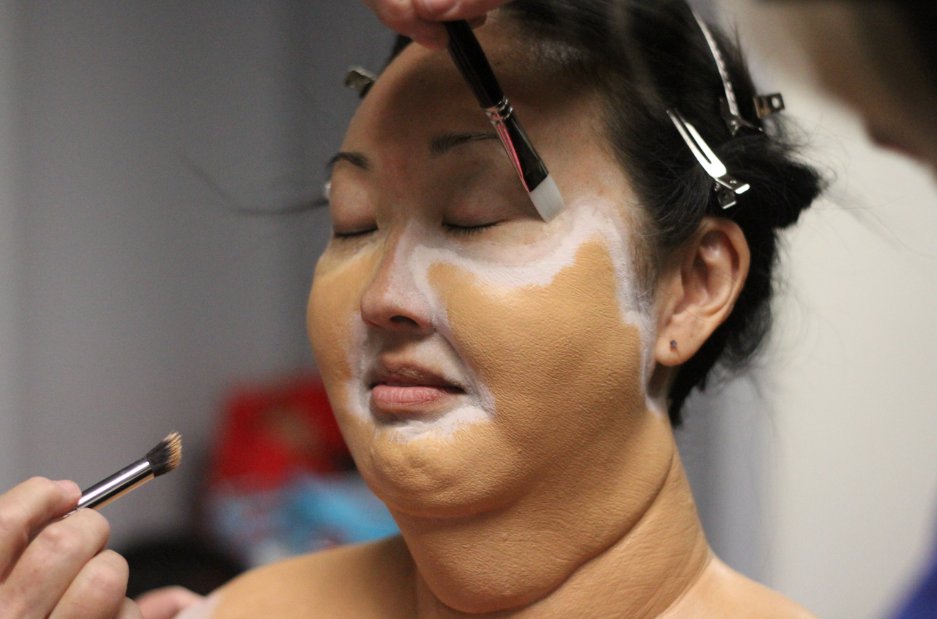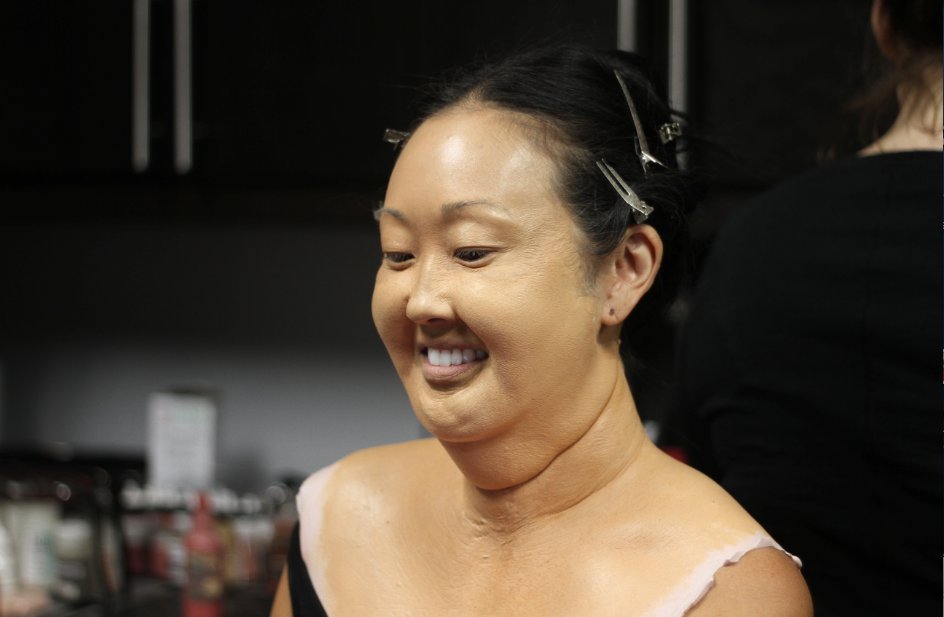 Wishing you and yours a happy New Year 2016!
January 1st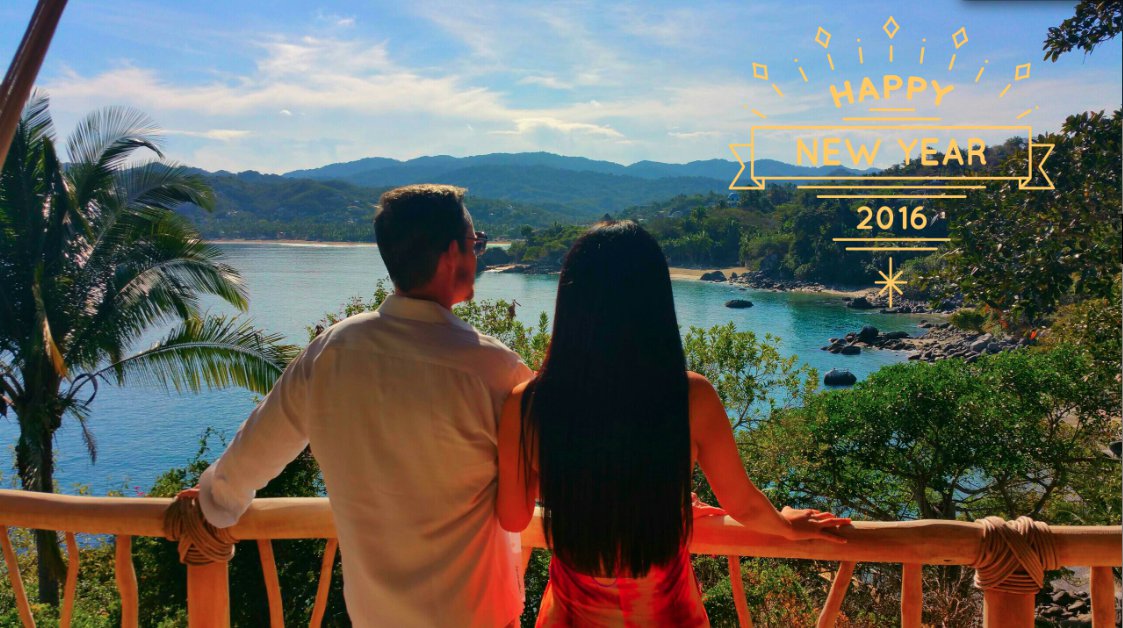 Merry Christmas Everyone!
December 24th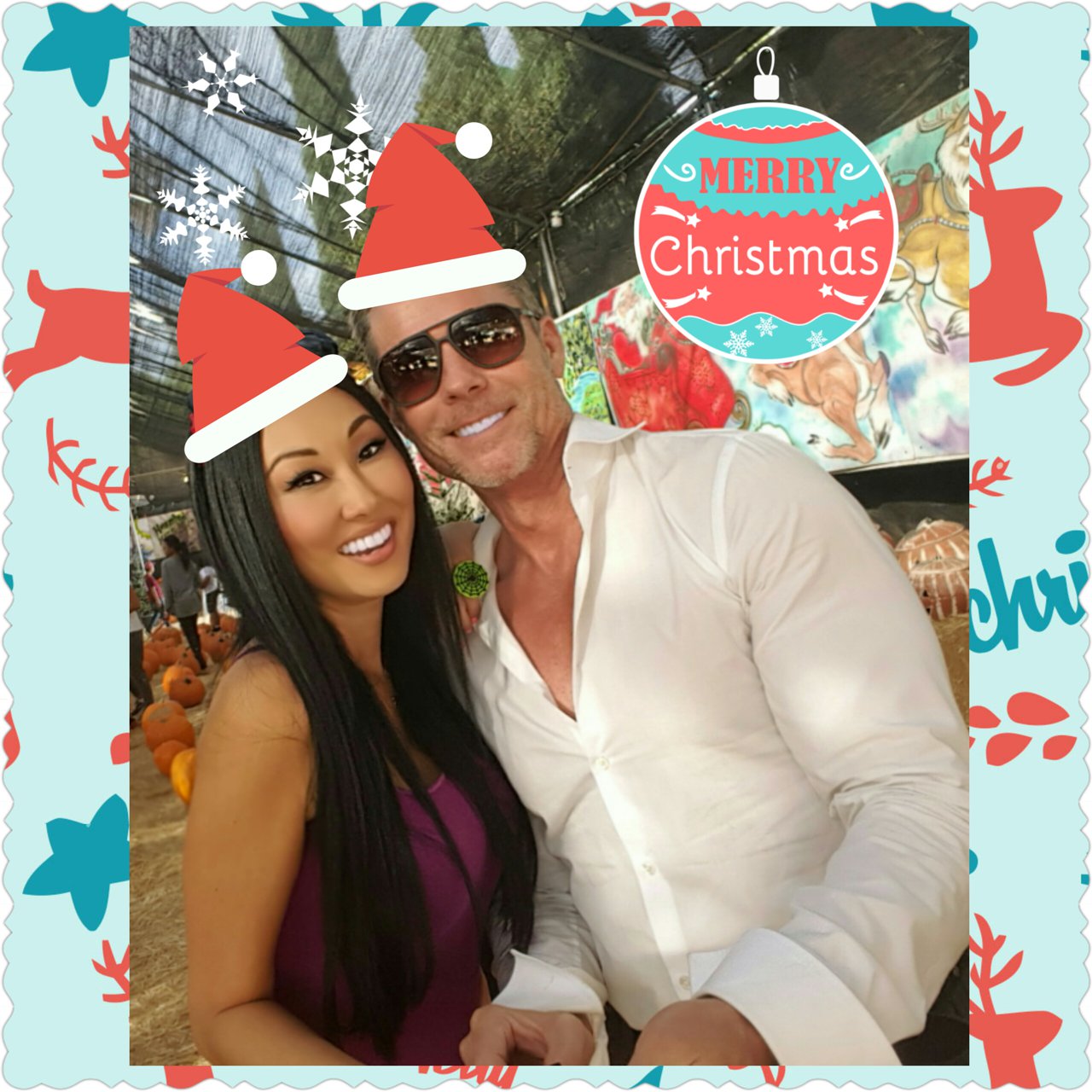 Happy Thanksgiving Everyone!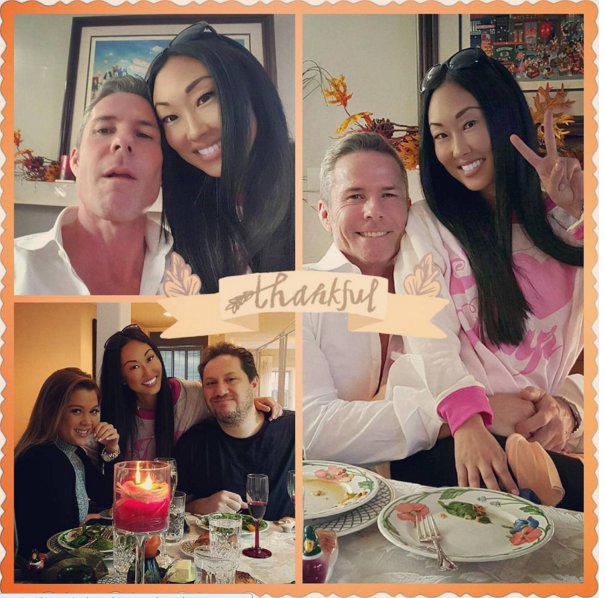 November 26th

Confessions of a Hollywood Bartender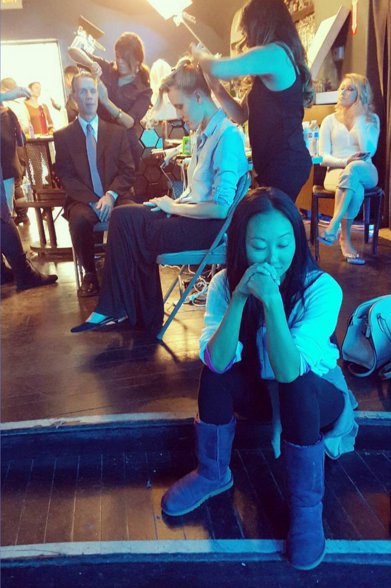 November 10th
This week I shot a pilot for HBO, Confessions of a Hollywood Bartender, which is based on the best selling book written by Natalie Sutherland. I had the opportunity to work with Greer Grammer and Chris Caldovino whom you might remember from both The Sopranos and Boardwalk Empire. We also shot one of the longest steady cam shots in film history that will rival the famous steady cam shot in Goodfellas. With over 250 extras that day, it took all day to shoot one 10 page scene in its entirety. I am very proud to have been a part of this stellar project.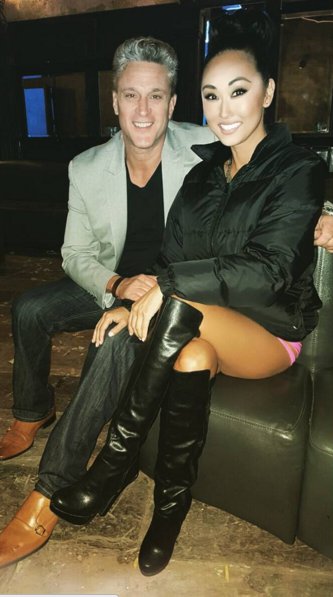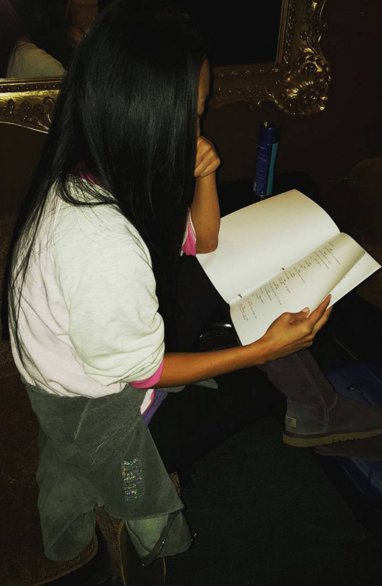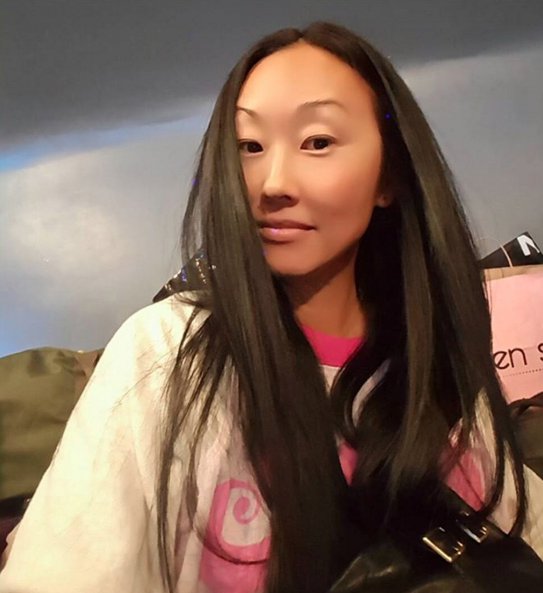 Hawaii Day 3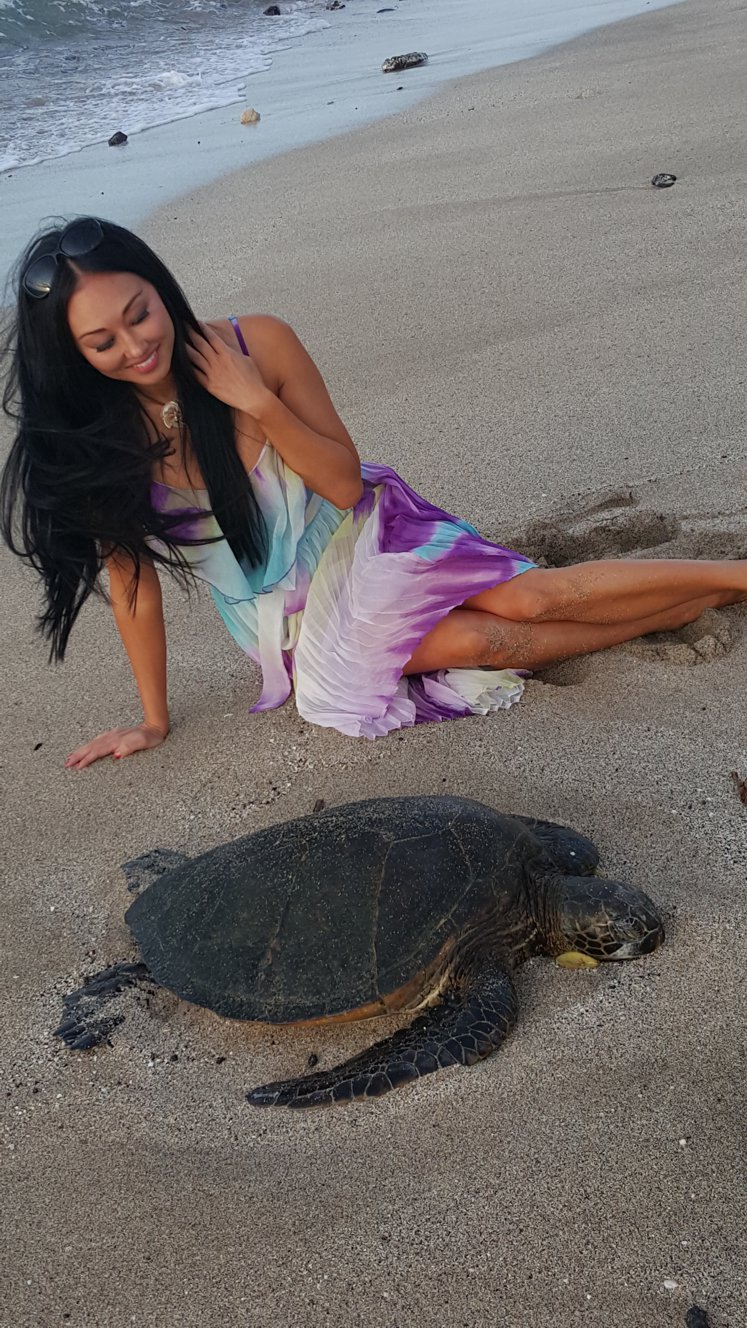 November 7th
On our third day in Kona, HI we had the pleasure of visiting the northern side of the Island. We went to Mauna Kea which has one of the top 10 beaches in the world. We also visited the Kohala Coast which was stunning! We walked over a mile of volcanic black lava to our beach location and you can see me hiking with a big walking stick in one of the images, haha! An awesome day and we are excited to see what tomorrow brings!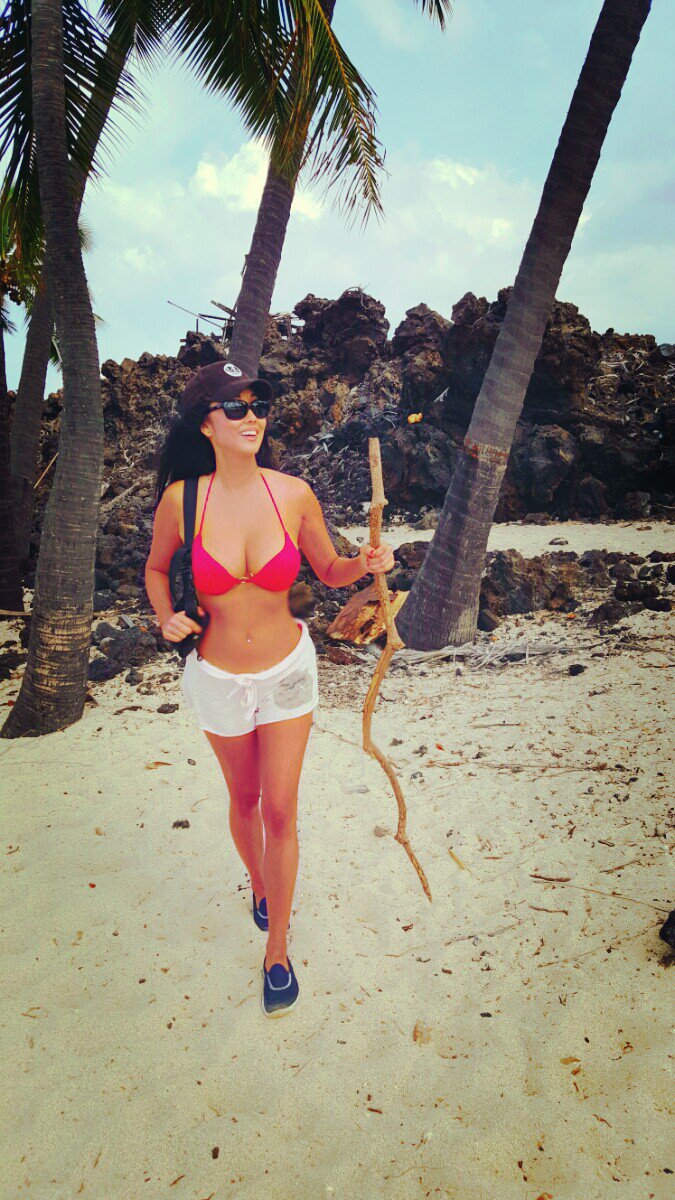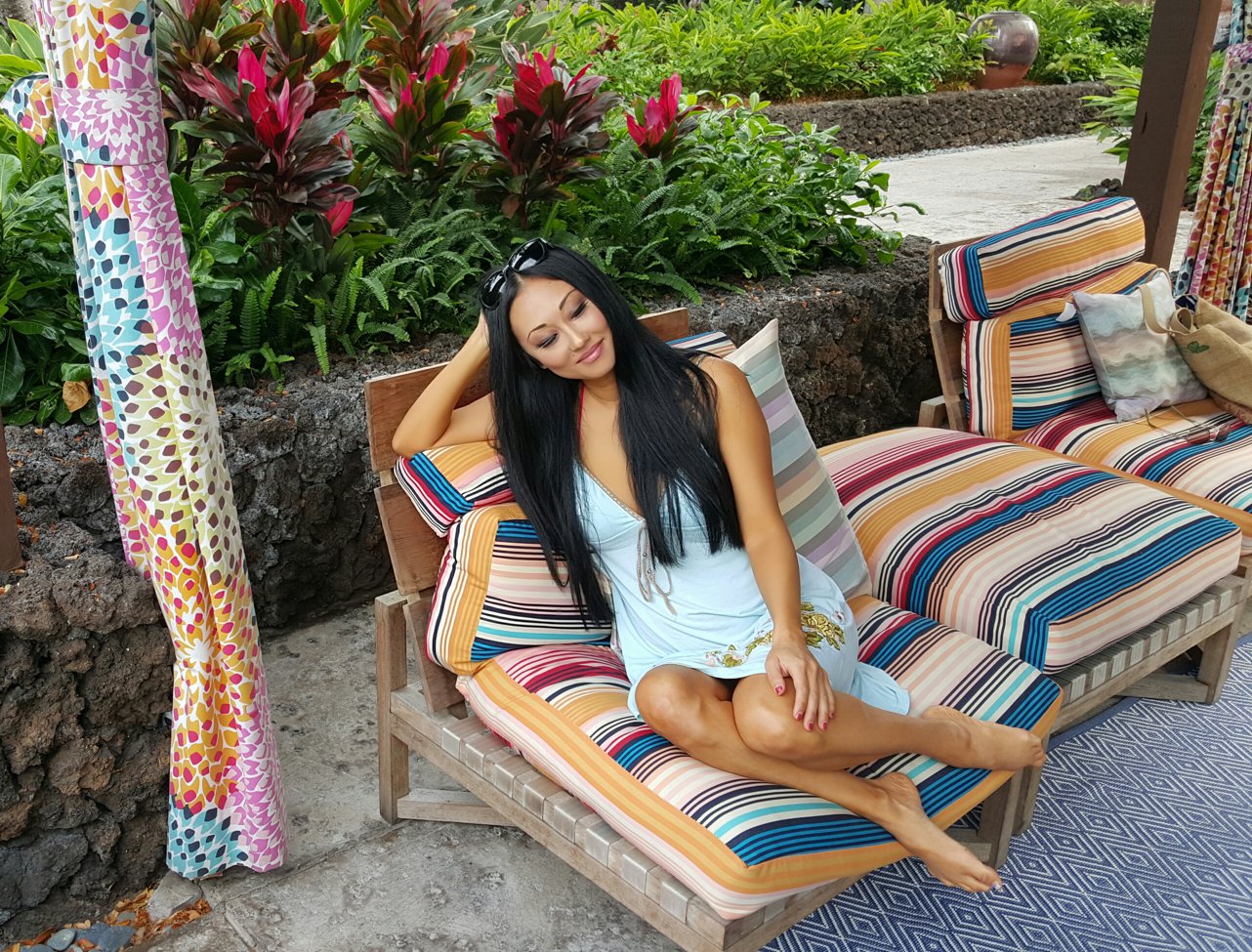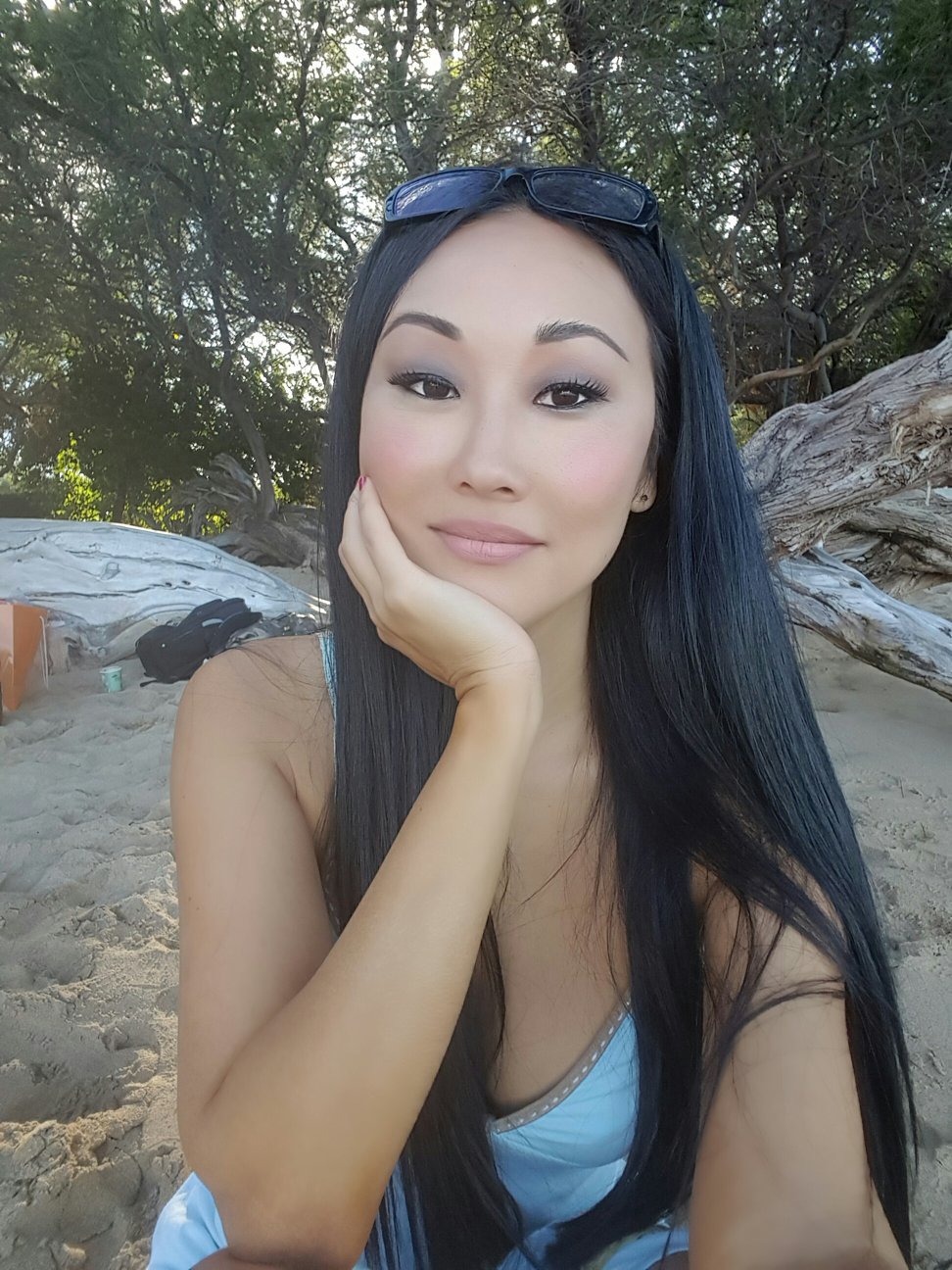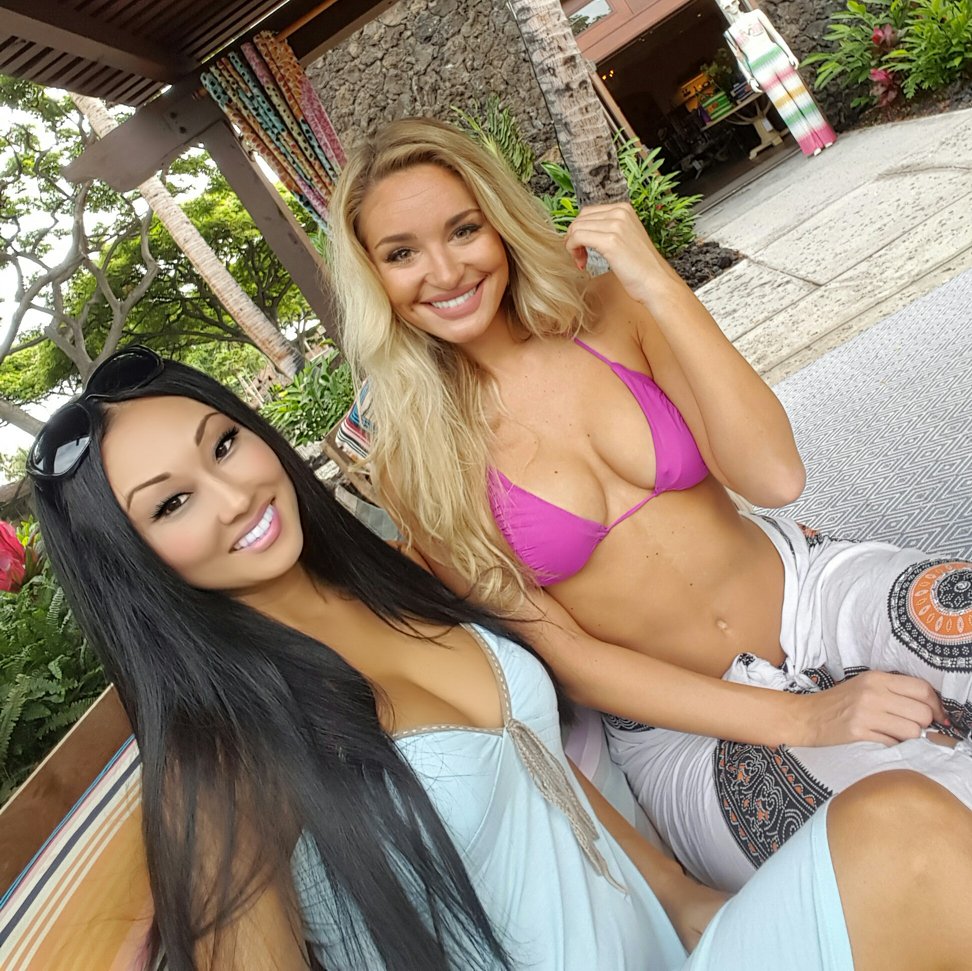 HAWAII Day 2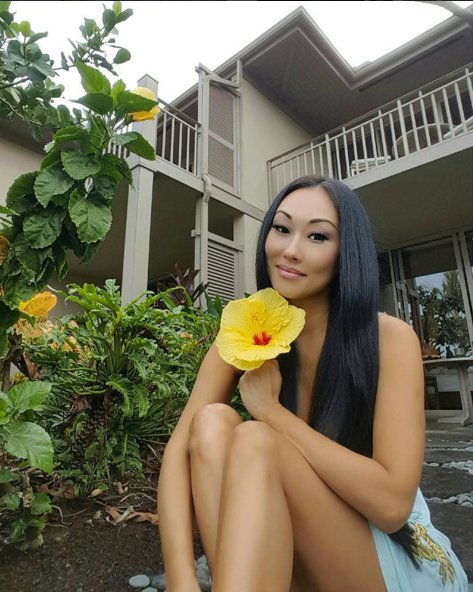 November 6th
Day two in Kona, HI was filled with good, hard work plus some fun. Our call time was 4am, so most of us woke up at 2:30am to begin the day. We shot at several local beaches and then enjoyed relaxing at The Four Seasons Hotel and Spa. I especially loved The King's Pond which has over 3000 tropical fish in it including an eagle ray and puffer fish! Tomorrow we will be going into town and will be exploring the North Side of the Island!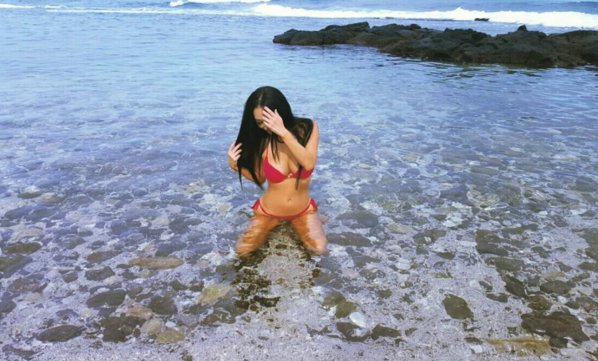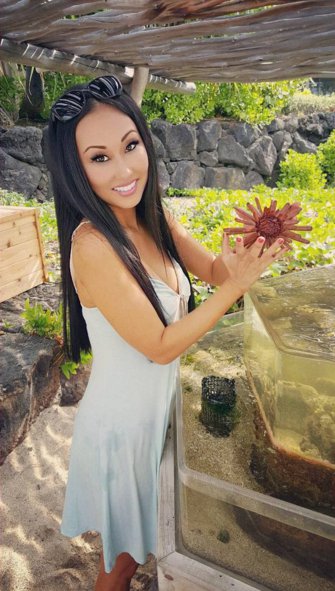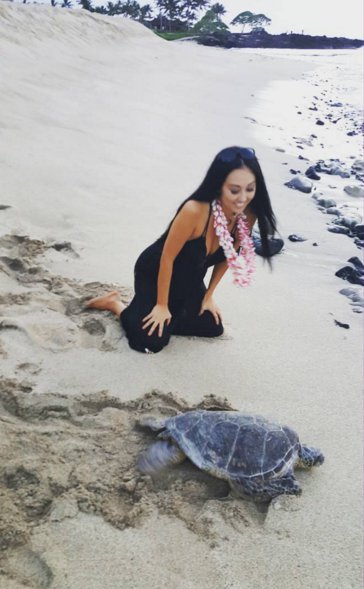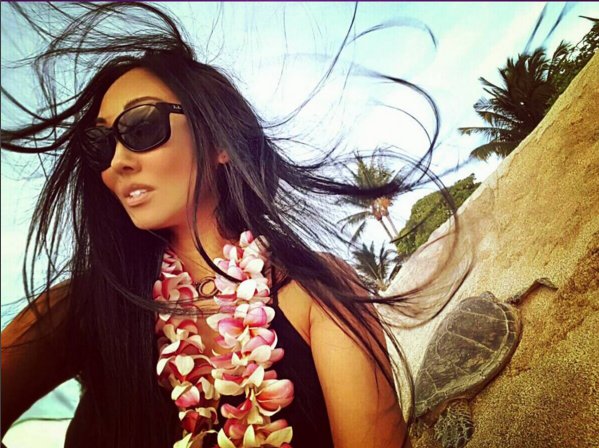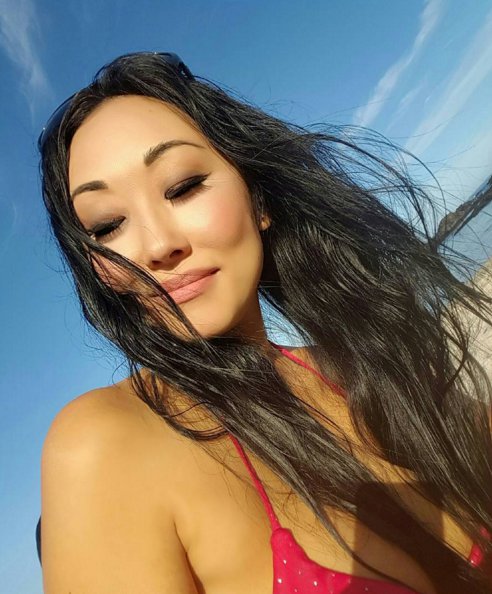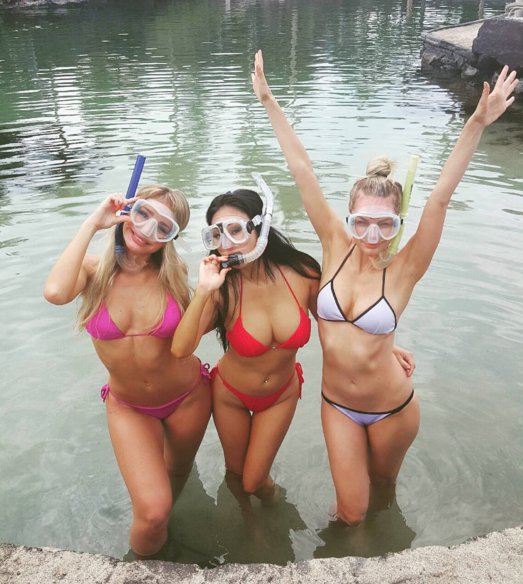 HAWAII Day 1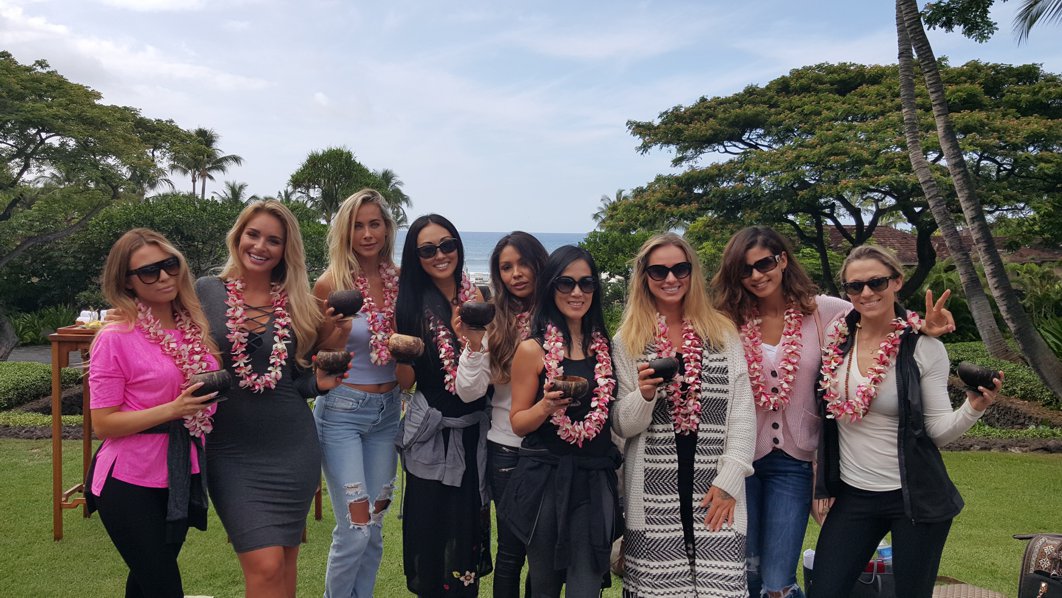 November 5th
Here we are on the way to Kona, Hawaii for VIVA GLAM Magazine. I'm so very thankful and blessed to have these terrific opportunities to travel with such a great group of girls. This is our first day and we stayed at the beautiful Four Seasons Hotel and Spa. We were warmly welcomed by the locals and had a beautiful dinner on site. So excited to see what tomorrow will bring!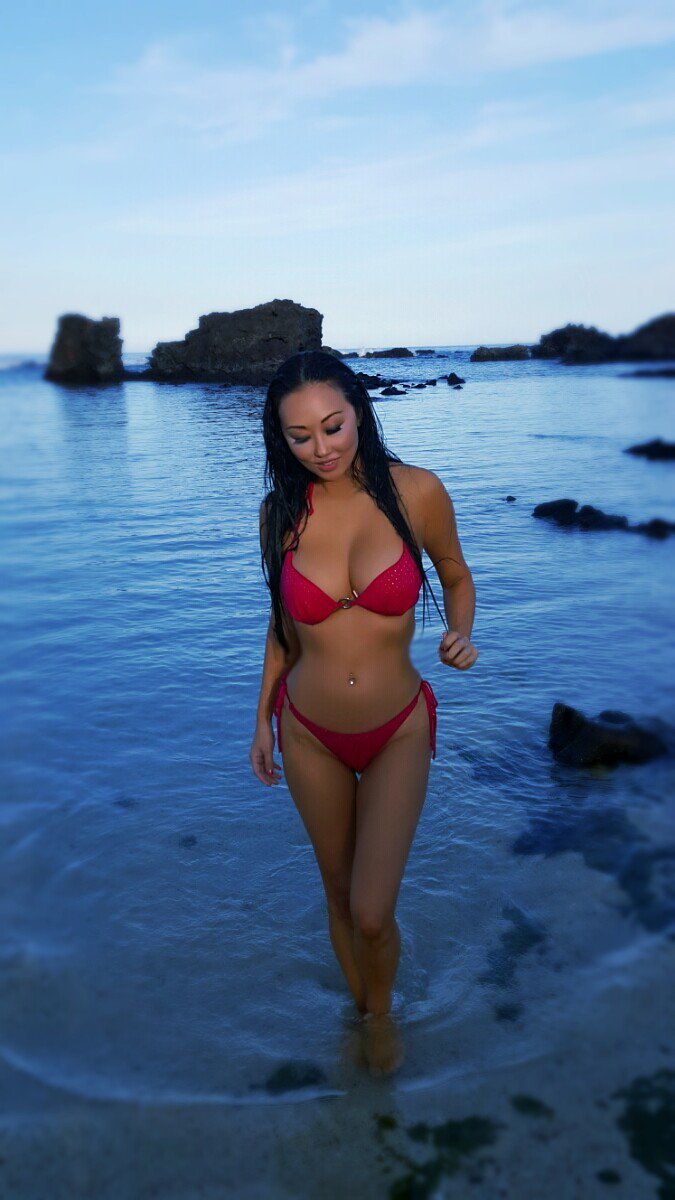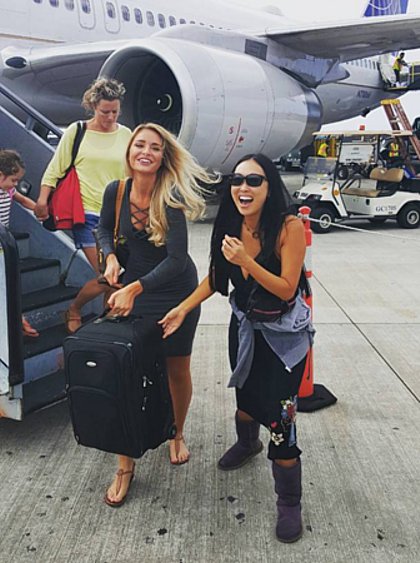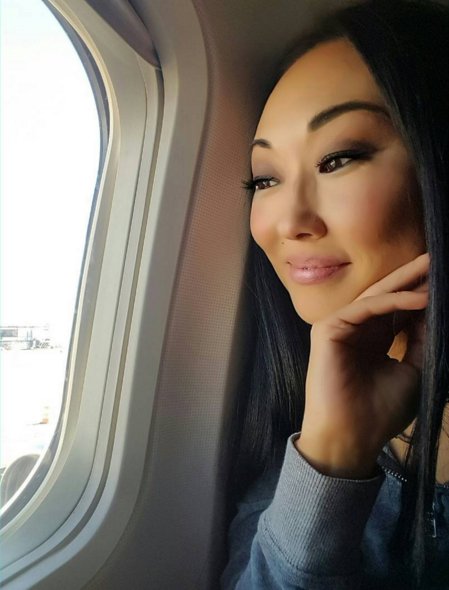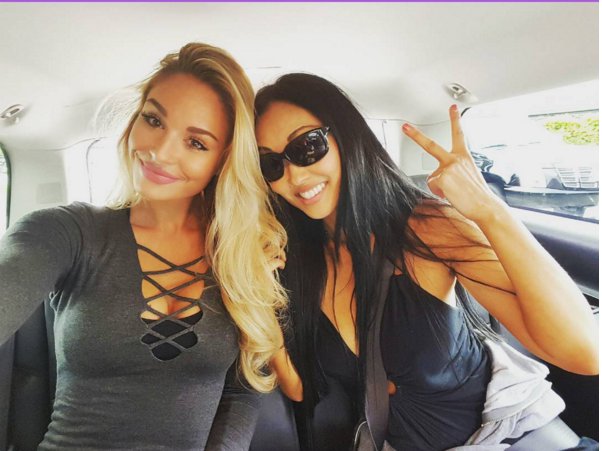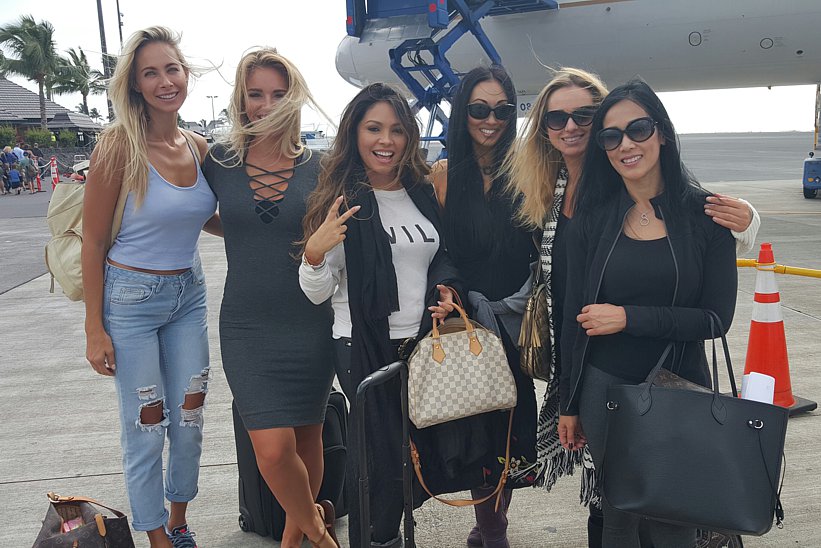 HAWAII

November 1th
I'm very excited to be going to Hawaii in a few weeks to shoot a VIVA GLAM swimsuit editorial. We will be shooting on location at the world famous Four Seasons Hotel and I'm hoping to swim with dolphins while we are there! We are traveling with an amazing crew and are proud to bring you glamorous content from the Islands of Aloha!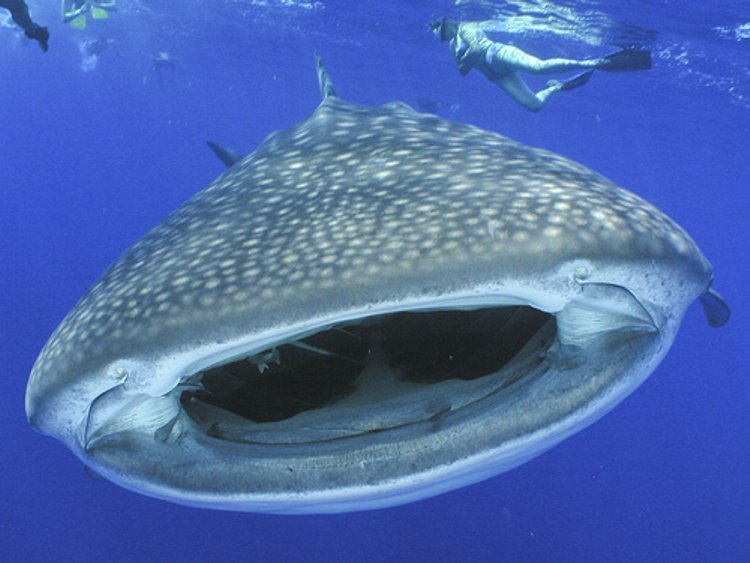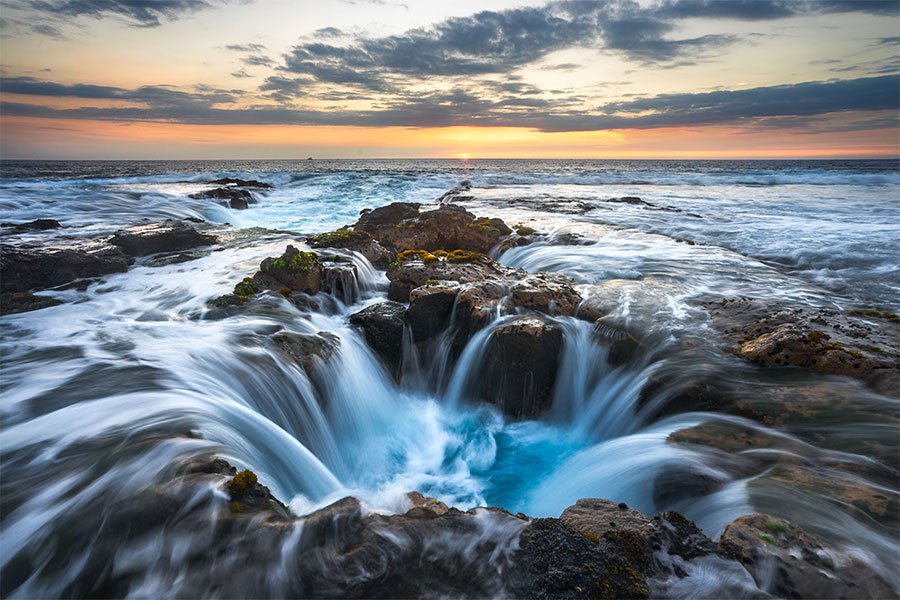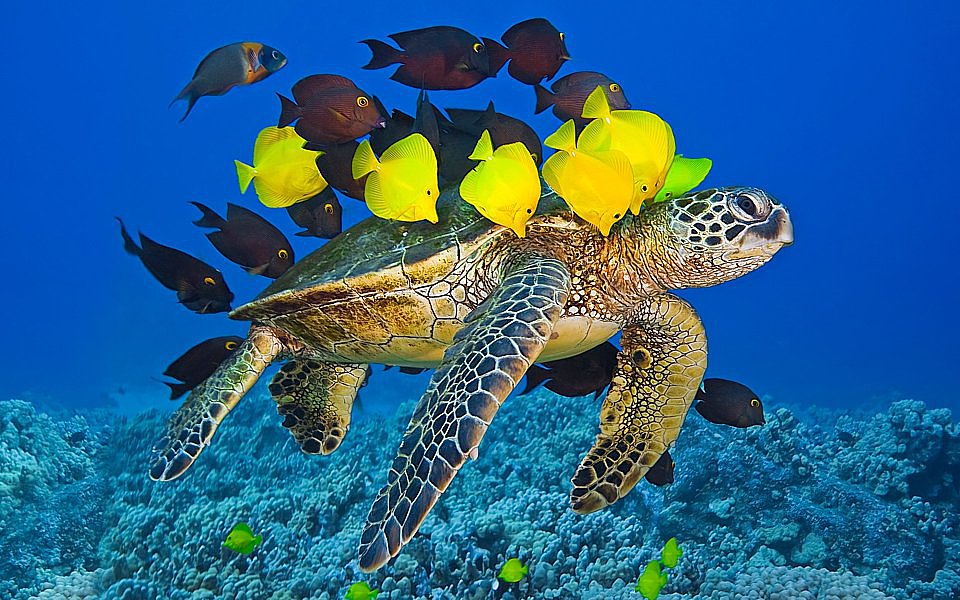 Halloween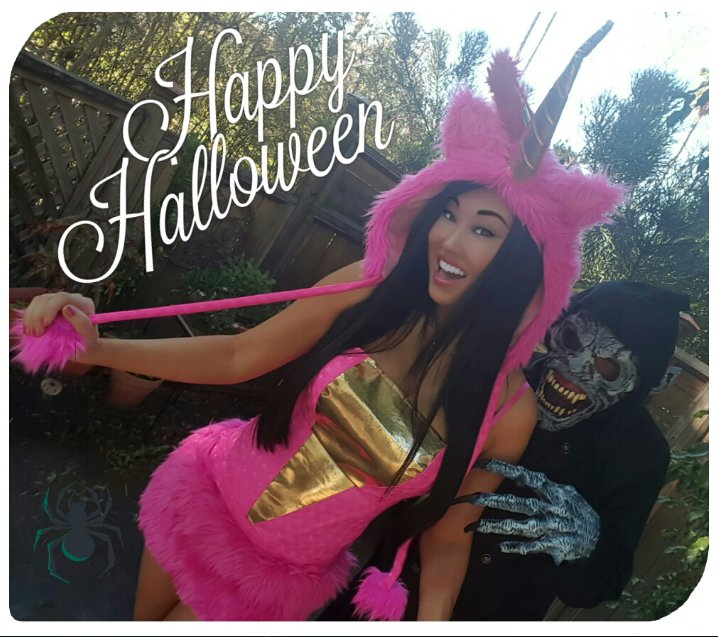 October 31th
Each year we plan for months what to be for Halloween and sometimes we have more than one costume for different events. This year, my partner went as Nosferatu the Vampire and I was a pink unicorn, one of my favorite costumes to date! A special thank you to Roma Costumes, Josie Loves J. Valentine, VIVA GLAM Magazine and Katarina Van Derham!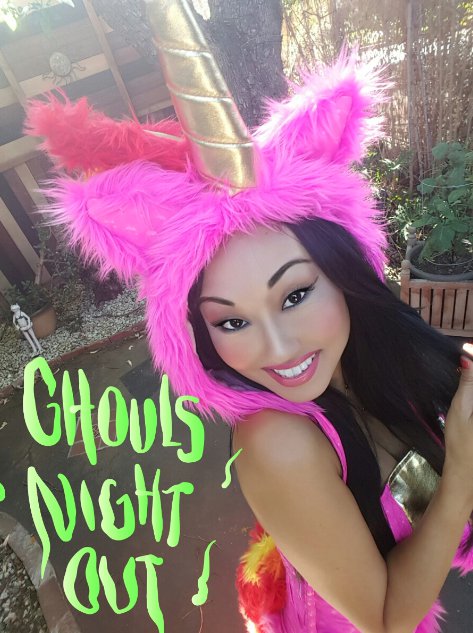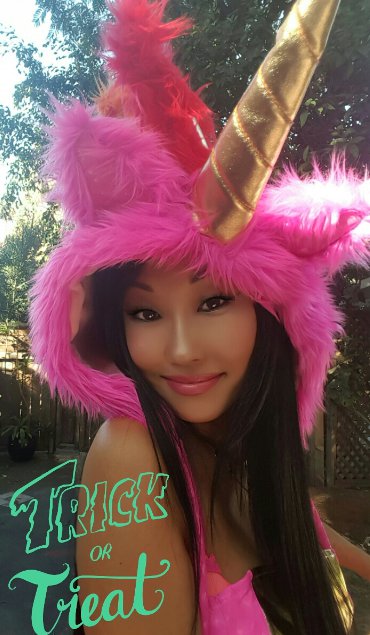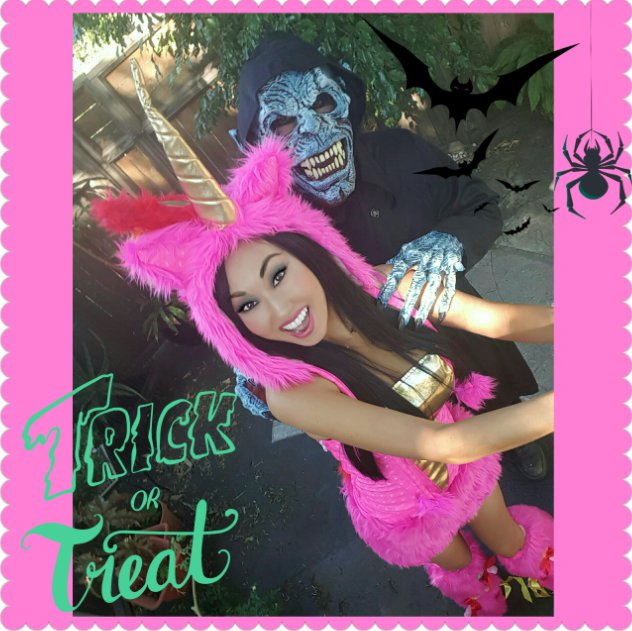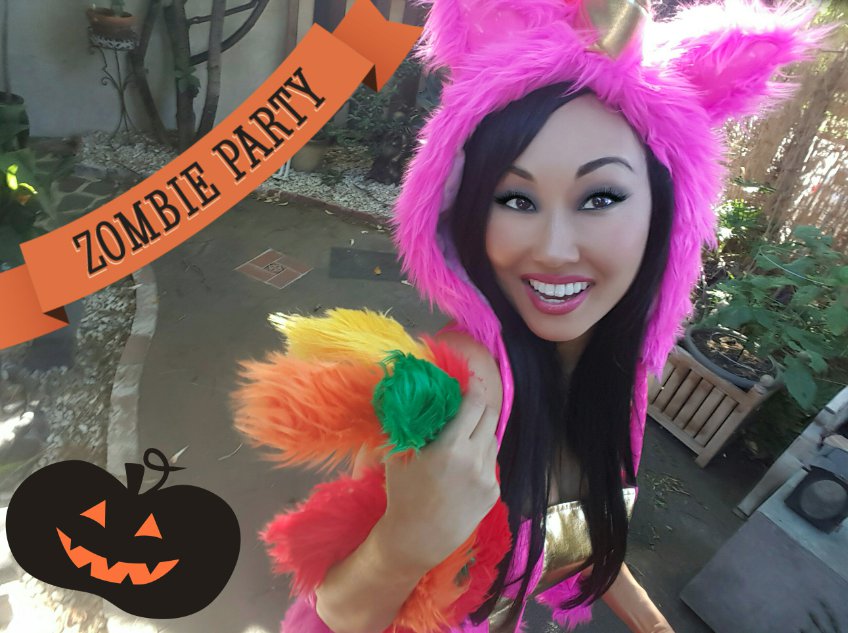 Joshua Tree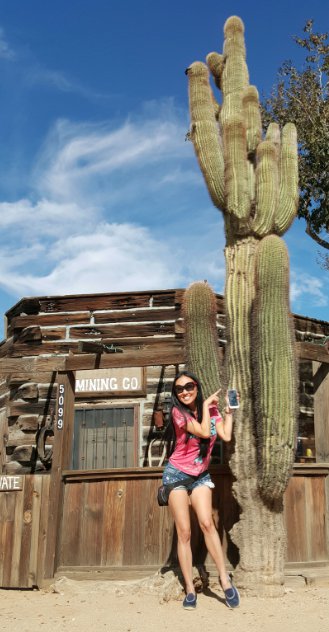 October 30th
Today we got up at 4am and spent a whopping 17 hours in Joshua Tree National Forest for an editorial shoot for VIVA GLAM Magazine. We had the distinct pleasure of going to Old Pioneer Town in 29 Palms which is an old movie set used in film classics such as "The Life and Times of Judge Roy Bean", "The Cisco Kid", "Silver Canyon" and many more. We, of course, were there to shoot fashion and afterwards drove to the national forest and shot there until sundown. It was an amazing day with an even more amazing crew!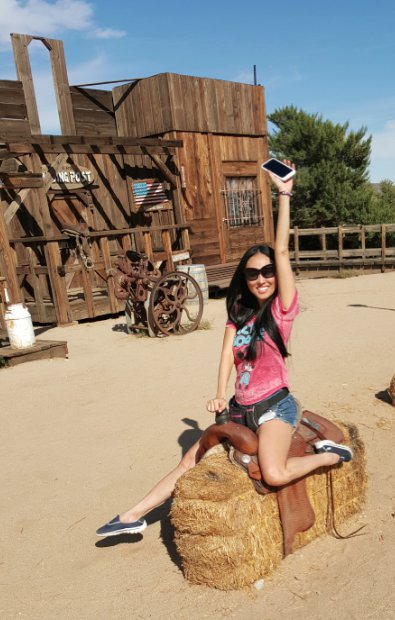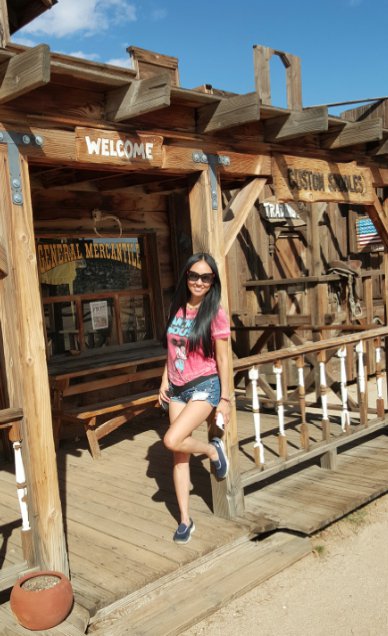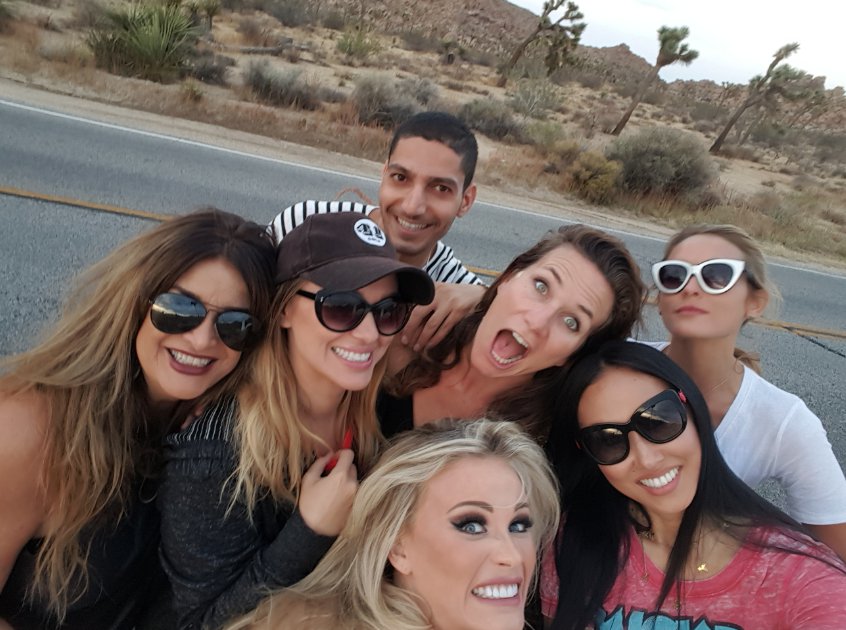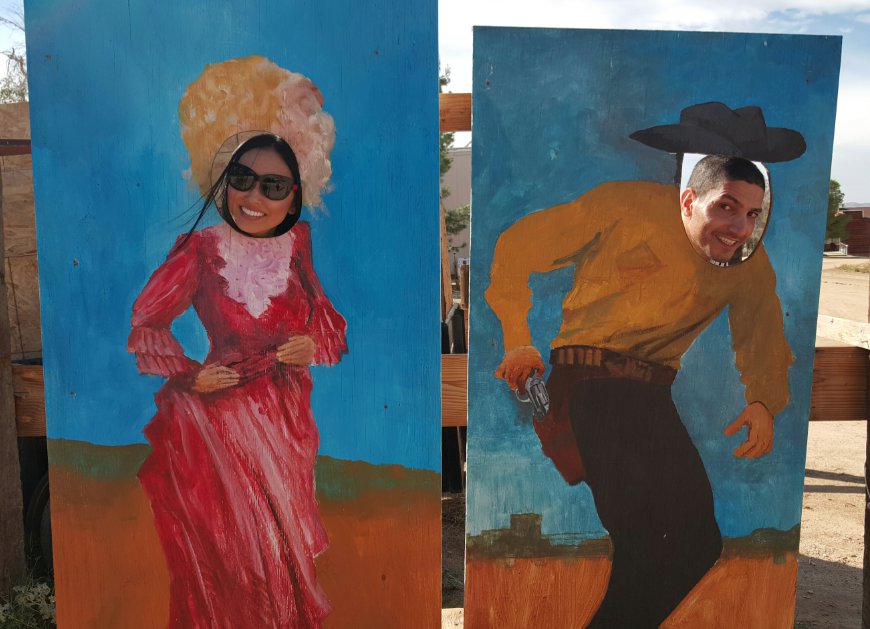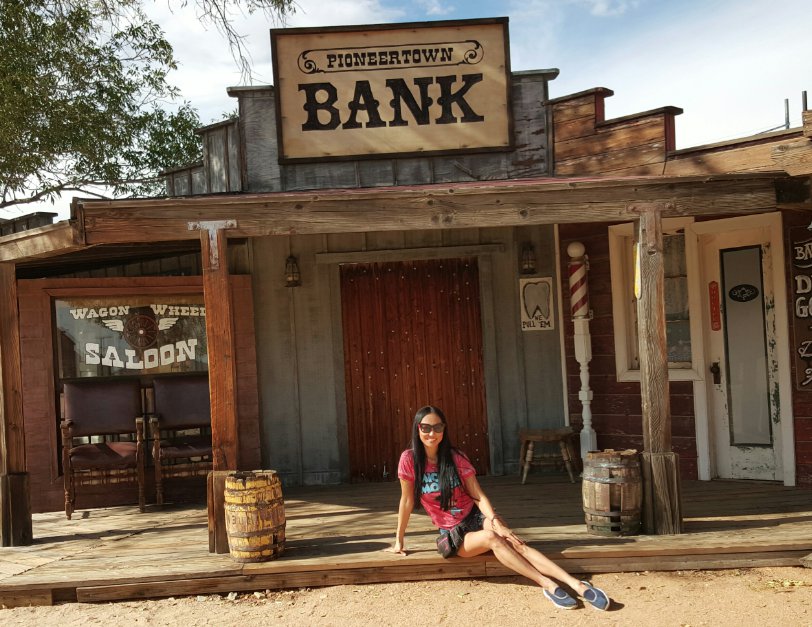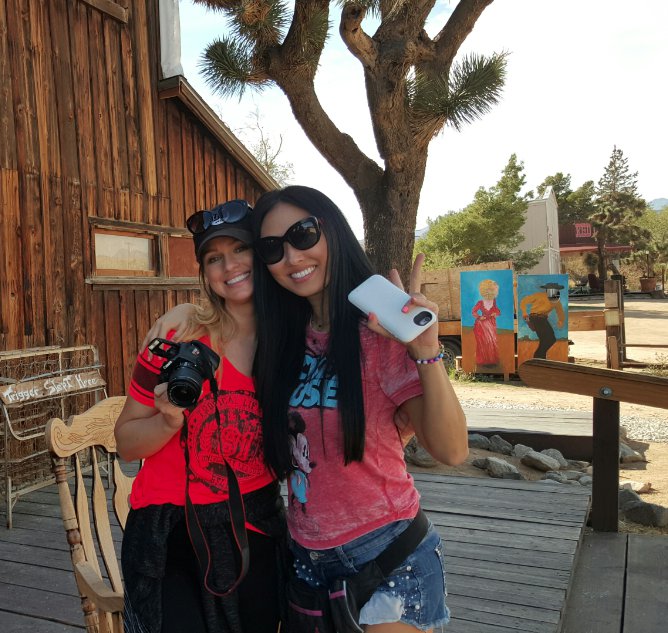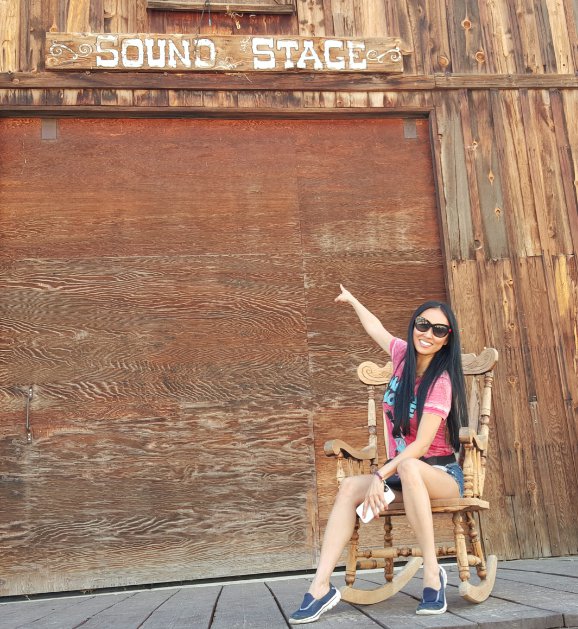 The Pumpkin Patch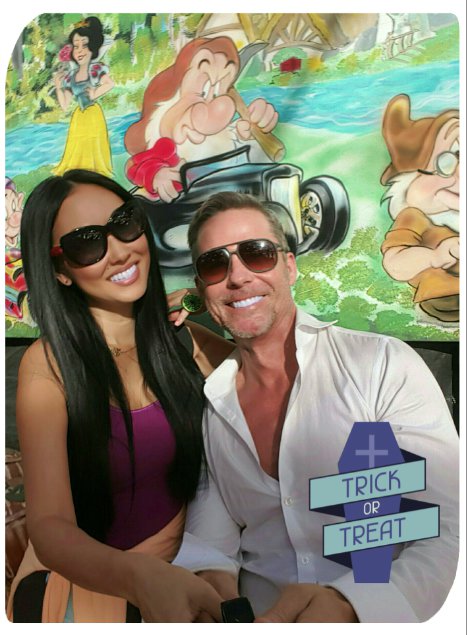 October 29th
Today we visited the local pumpkin patch to pick out a few pumpkins for Halloween! No trip to the pumpkin patch is complete without a visit to the petting zoo and haunted maze! Although I wouldn't consider the maze too frightening, it was fun and festive. Only one pig was hungry in the petting zoo; I assumed many have been fed all day by all-to-eager little children holding buckets of kibble. But, fun was had by all and we came back with 5 pumpkins!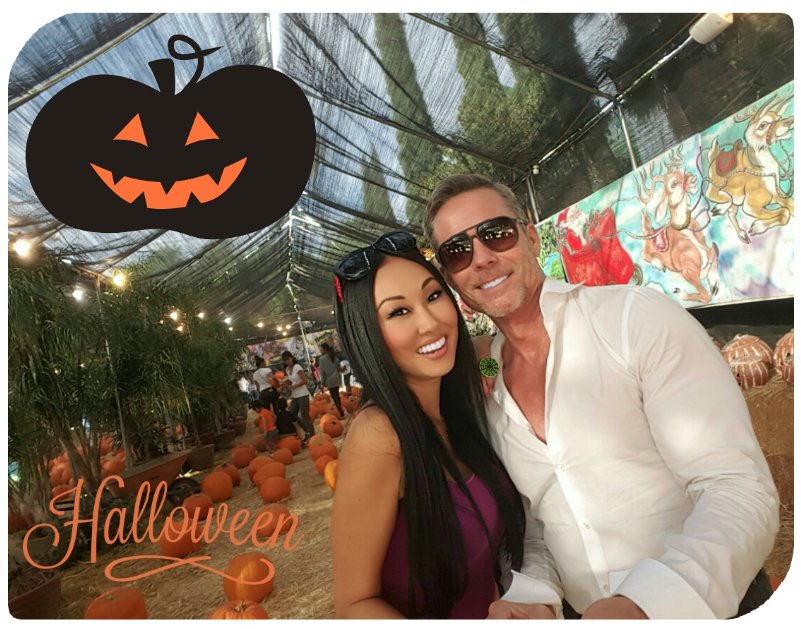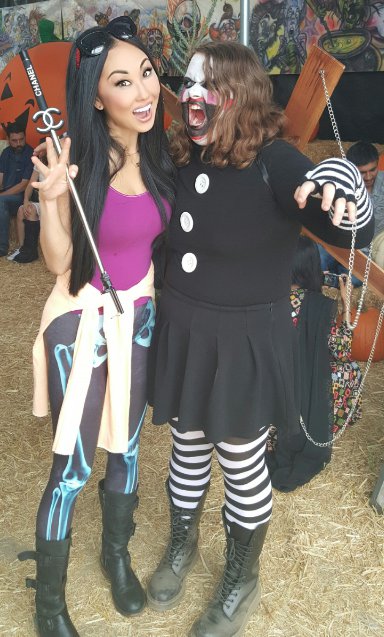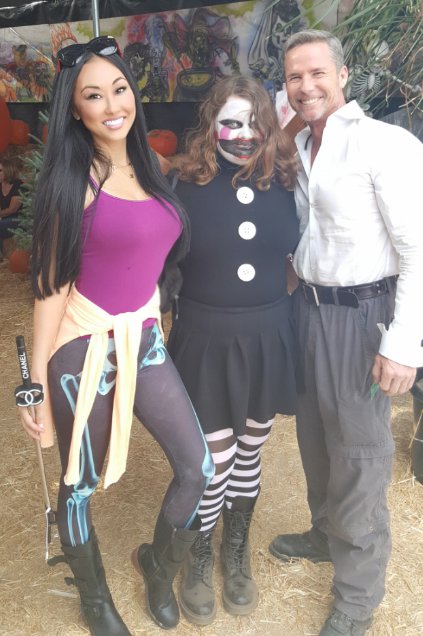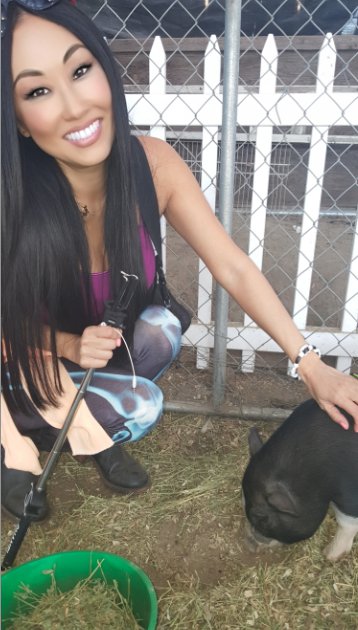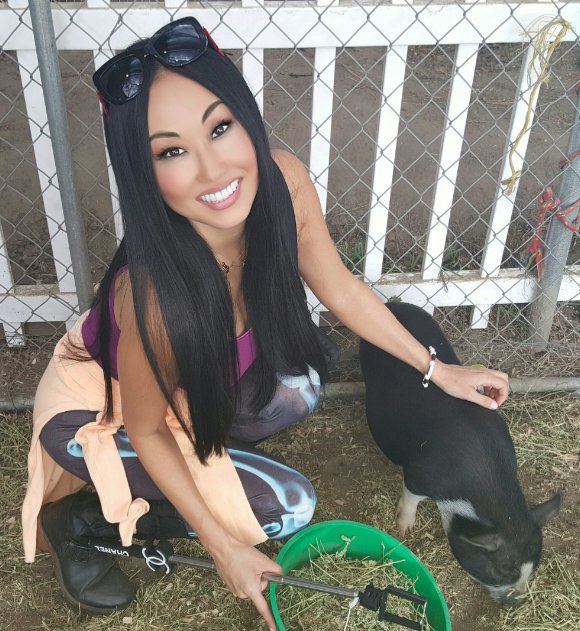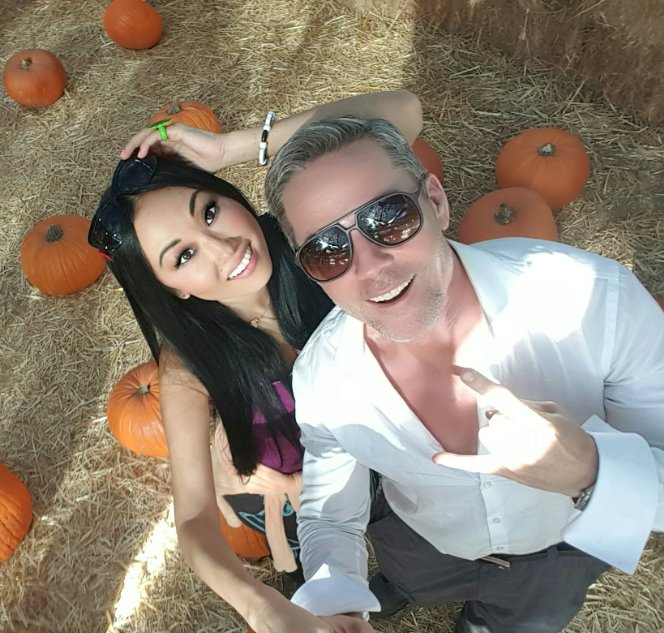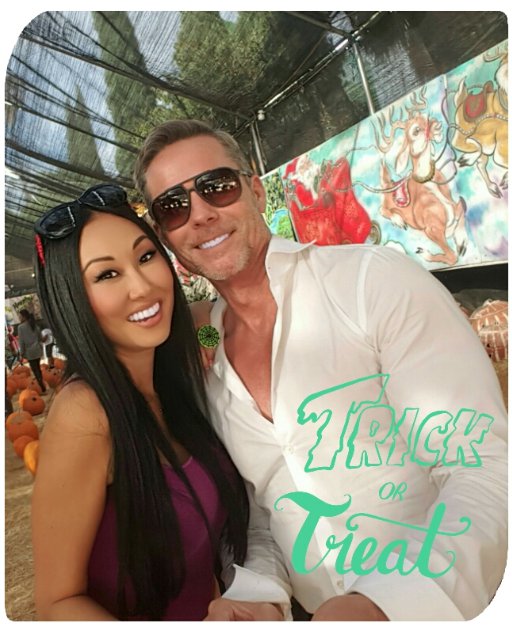 Chocolate Milk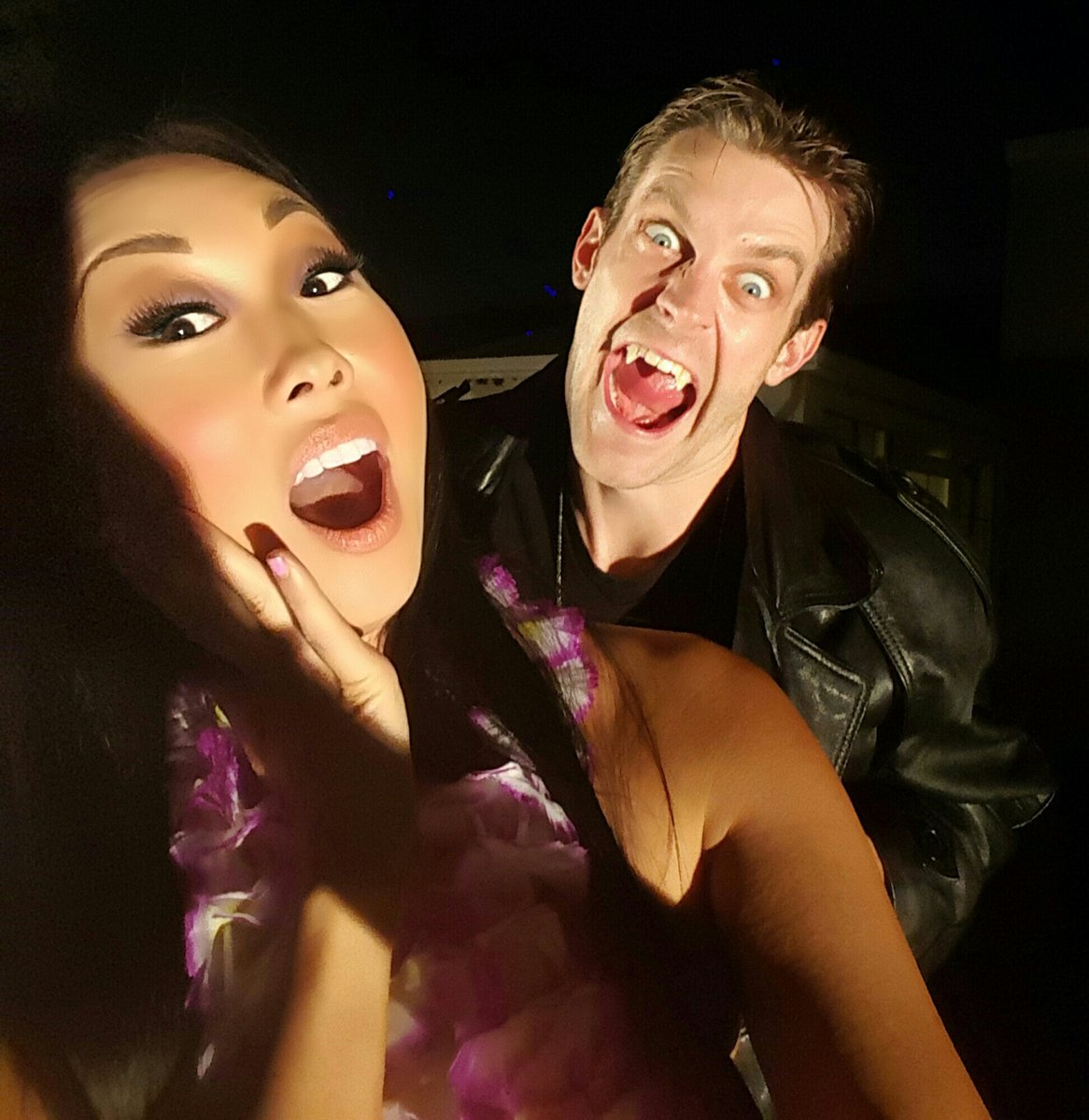 October 28th
Today I had to opportunity to work on my friends' webisode series, Chocolate Milk. Mallory Mackey and Raquel Pomplun are the stars of this funny show and in this episode Mallory is obsessed with Buffy the Vampire Slayer. This is the Halloween episode, so I already feel like I've already done Halloween with costume, candy and too many cupcakes! A special thank you to Damian, Jason, Mallory Mackey, Raquel Pomplun, Val Kiel and Angel Boris!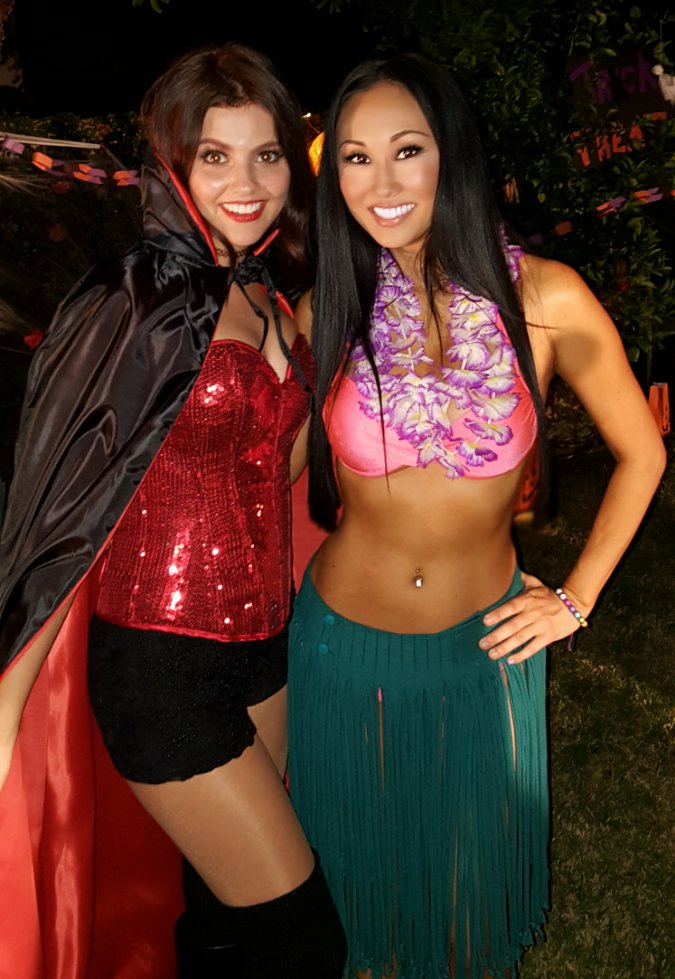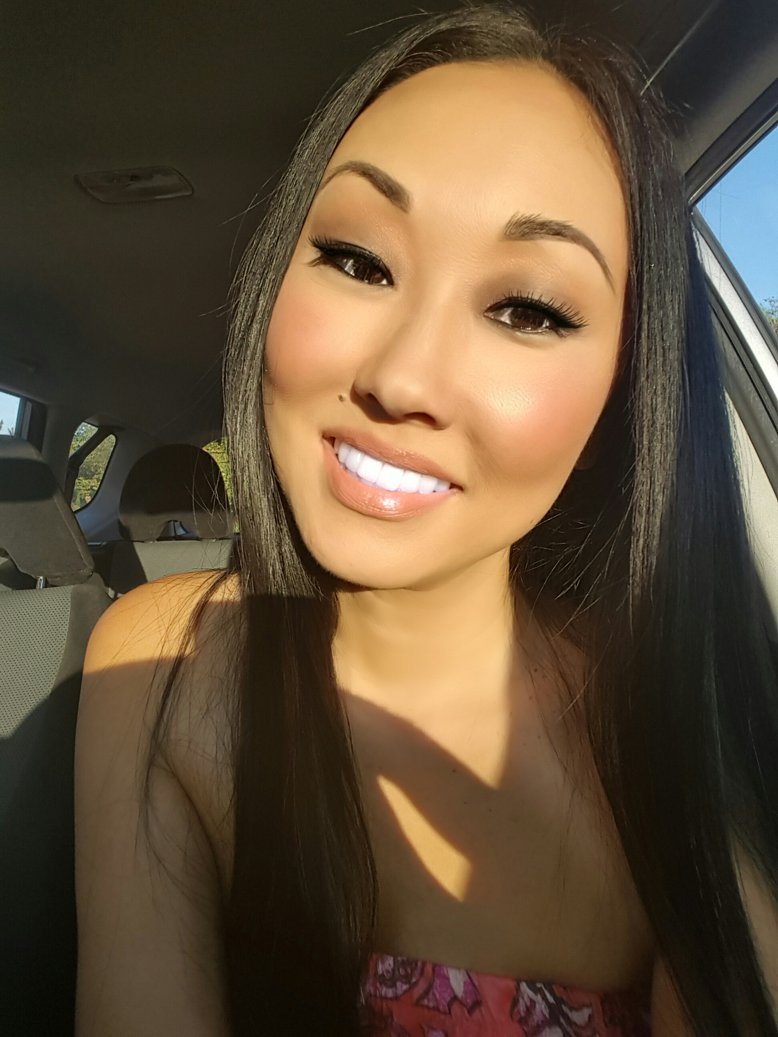 A Disney Day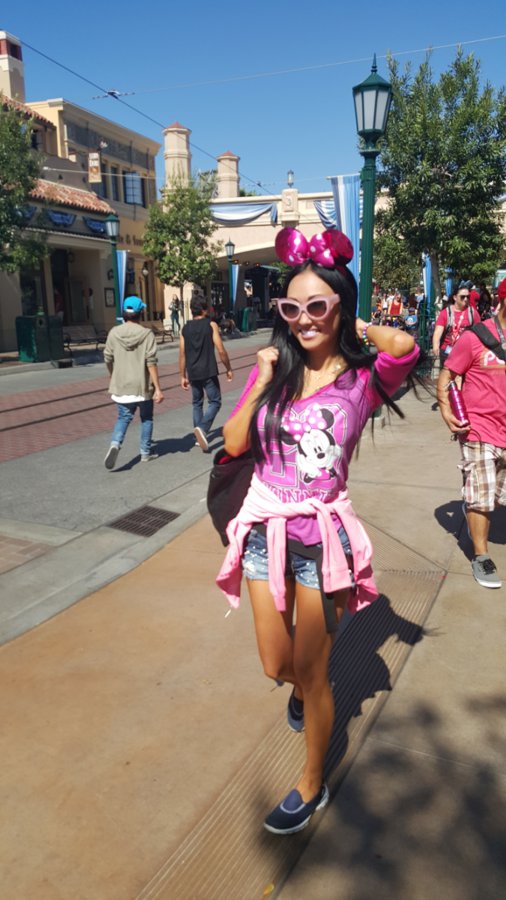 October 25th
Today I had the opportunity to spend the day at Disneyland and California Adventures. We had a great time although it was 98 degrees! Disneyland is decorated for both Halloween and the 60th anniversary right now. Later tonight, we have been invited by Abigail Disney to Club 33 for dinner so I'm super excited! More to come!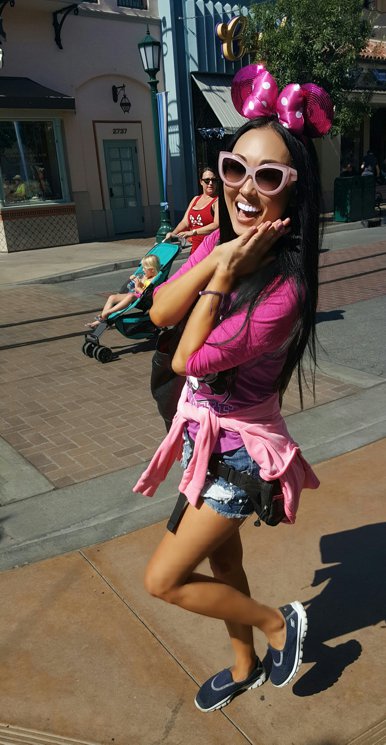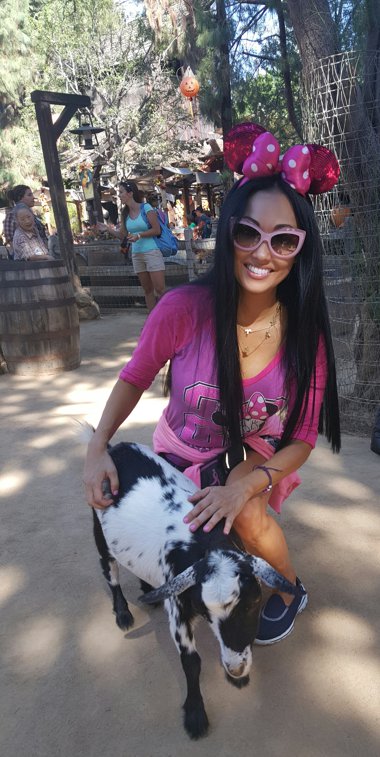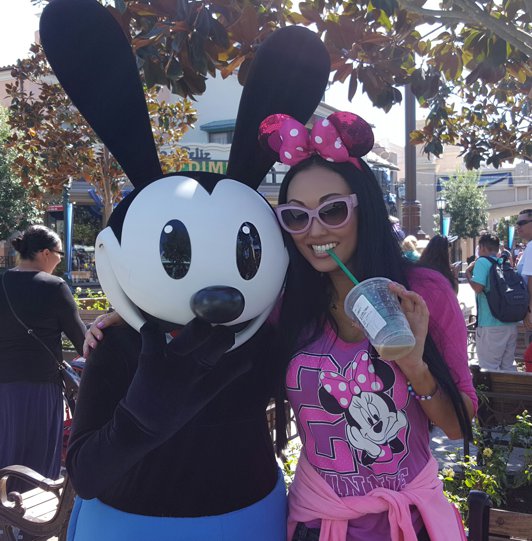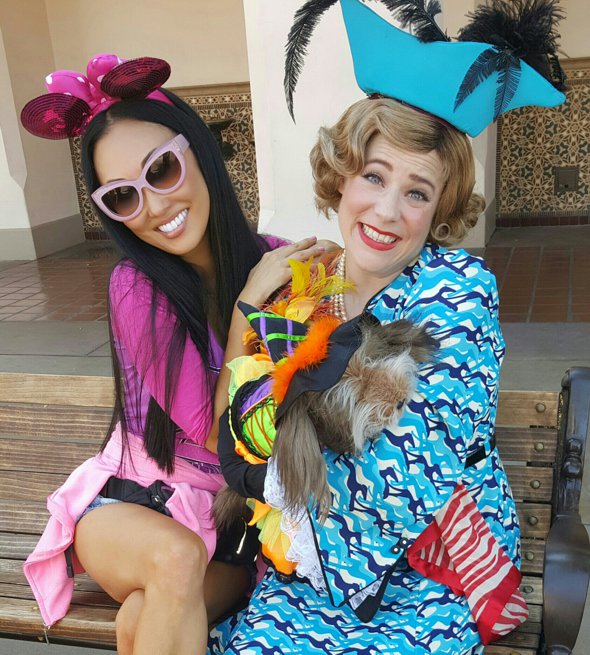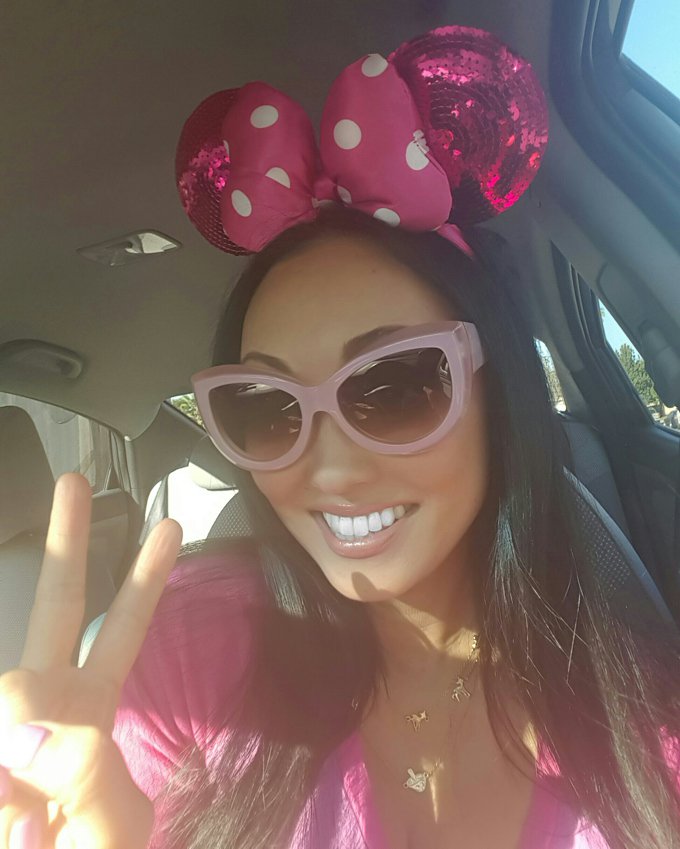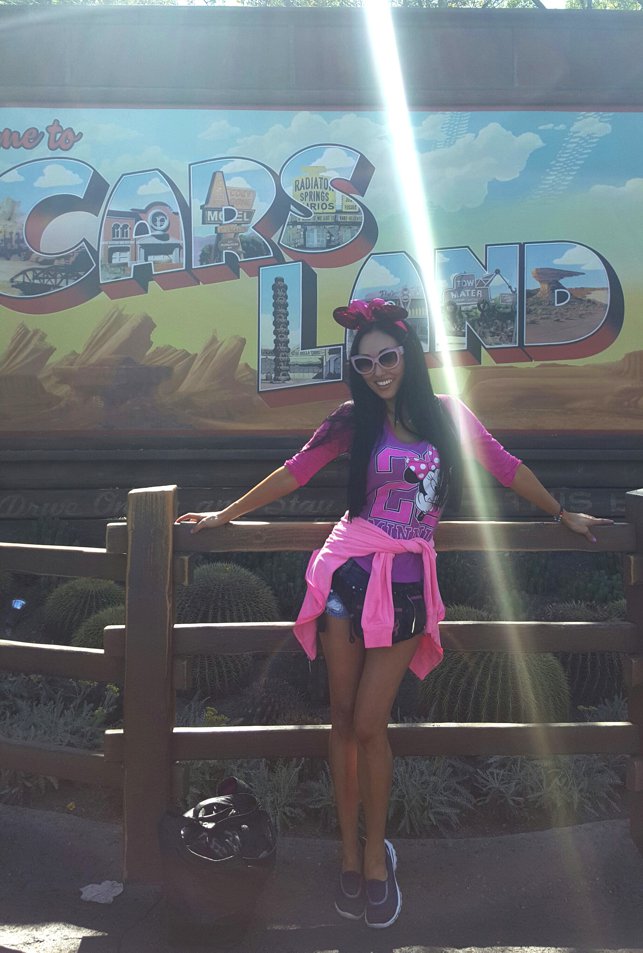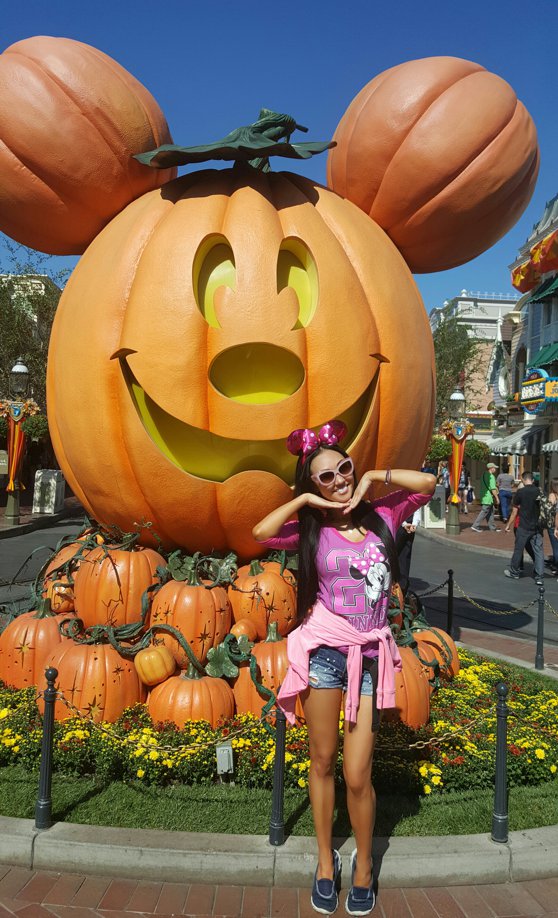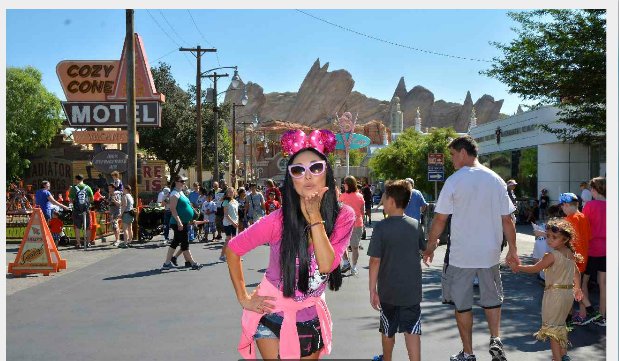 Club 33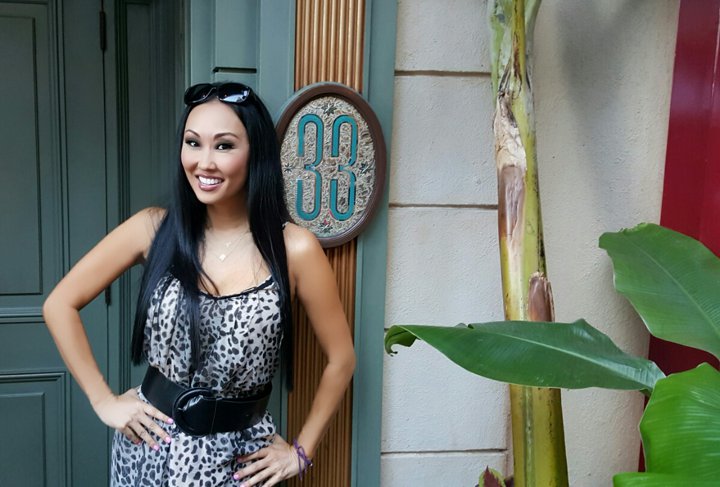 October 22th
Today I was so excited to be the guest of Abigail Disney to dine at Club 33. For those of you who have never heard of Club 33, it is a club located within Disneyland above Pirates of the Caribbean. It is an exclusive club and you must be invited to dine. With us also were the creators of "Queen of Versailles" and "Food Inc.".

Dinner was divine and took a leisurely three hours. Exploring the club itself was interesting as many of the pieces used to decorate Club 33 were from Walt and Lillian's own private collection. There was a harpsichord in the main foyer and various memorabilia from several classic Disney films.

After dinner, Abigail announced she had a very special surprise. We were going to visit Walt's private apartment which is located above the firehouse on Main Street. I had read about this apartment previously and Abigail had many memories to share with us about her childhood times there with the Disney family.

The apartment is usually only accessible by Disney family members so this was a very special treat. We were allowed one photo which you can see. Our Disney representative told us it was decorated in "1900 Kansas" by Lilian herself. It is mainly deep red in color. The curtains, sofas and carpet are all red. It is homey, simple and comfortable. And I can imagine Walt retiring here every night while he was building the park.

It was a wonderful night and one to remember. Thank you again to everyone who made this special night possible!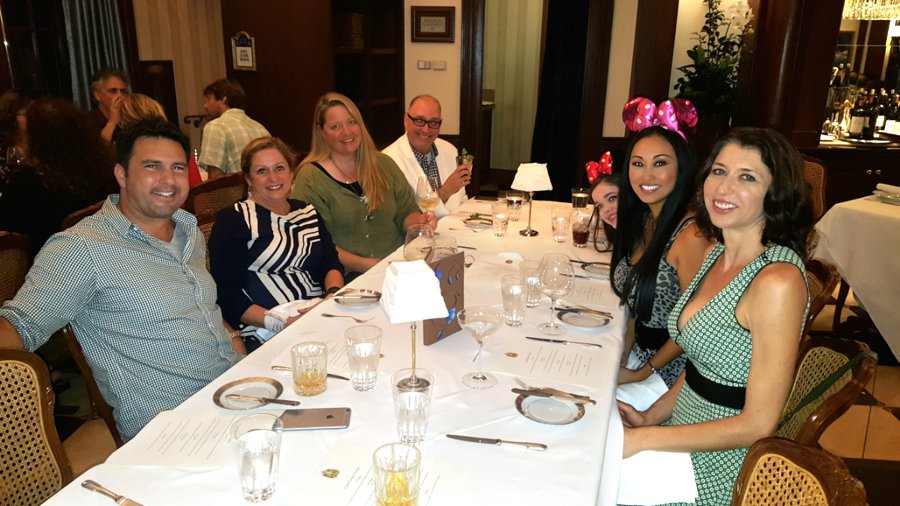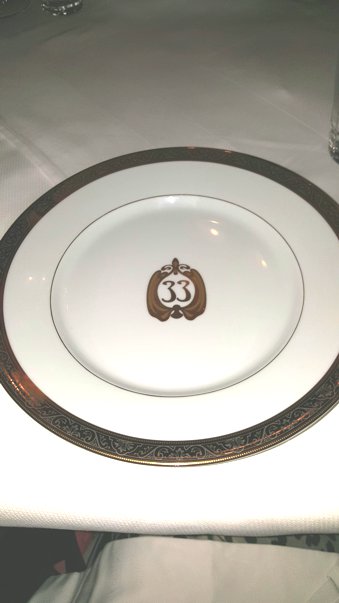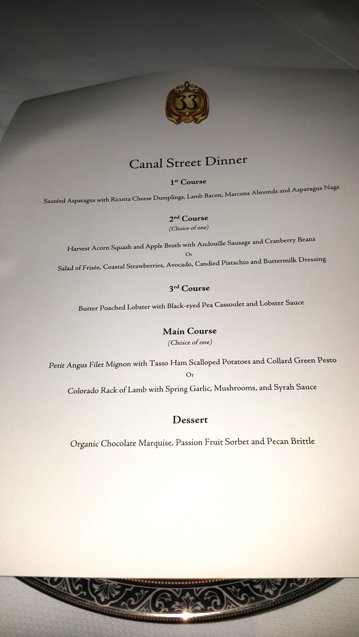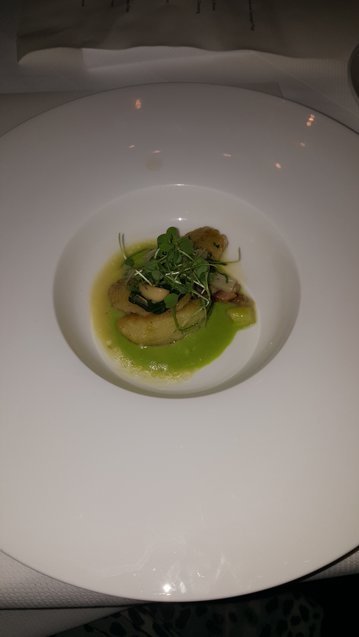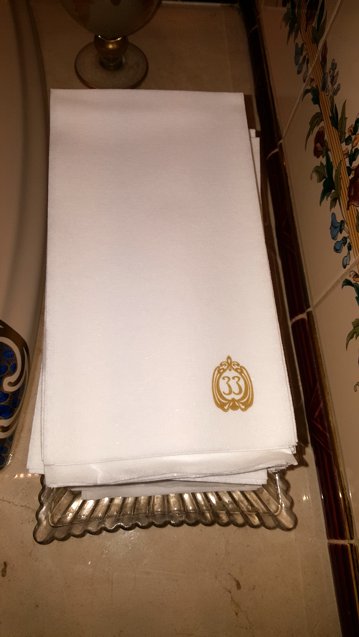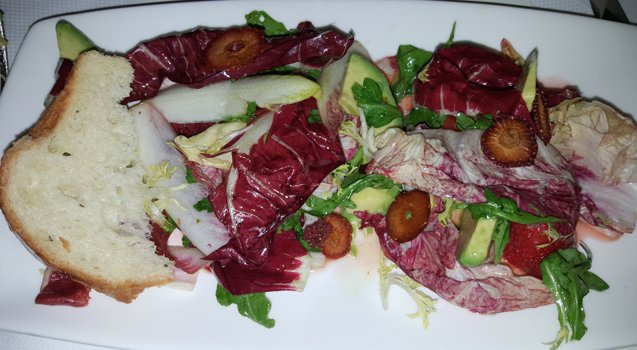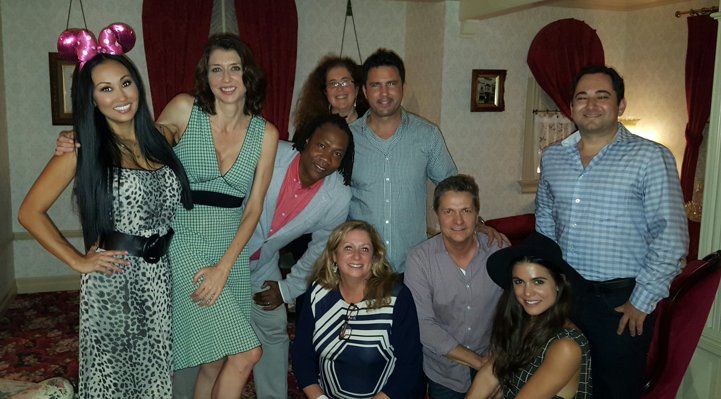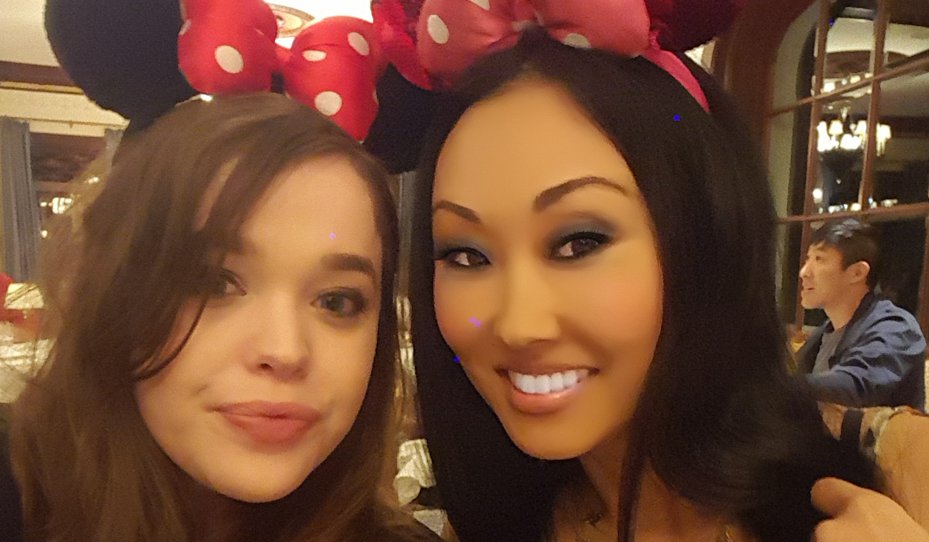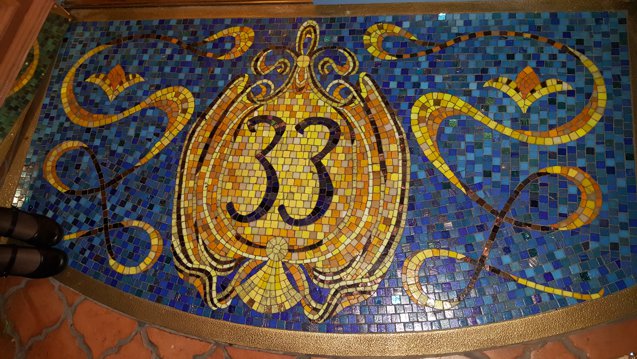 Vegan Oktoberfest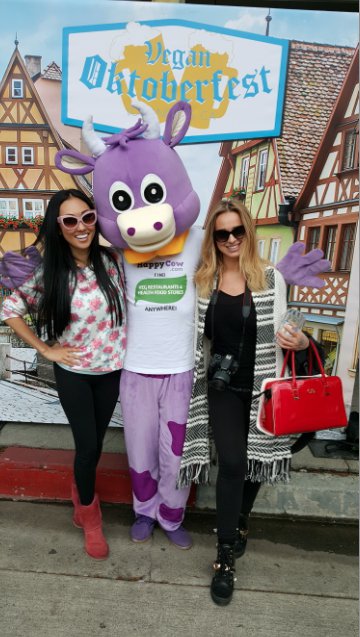 October 20th
What could be more ideal in the cooler weather than Vegan Oktoberfest! Here we are at LA Center Studios in downtown Los Angeles eating way too much. After a vegan schnitzel, chocolate cake donut, coconut brownie and ice cream, we went home and sank into a food coma. We said hi to a purple cow, listened to live Oompah music and played bean bag toss.
A fun Sunday indeed!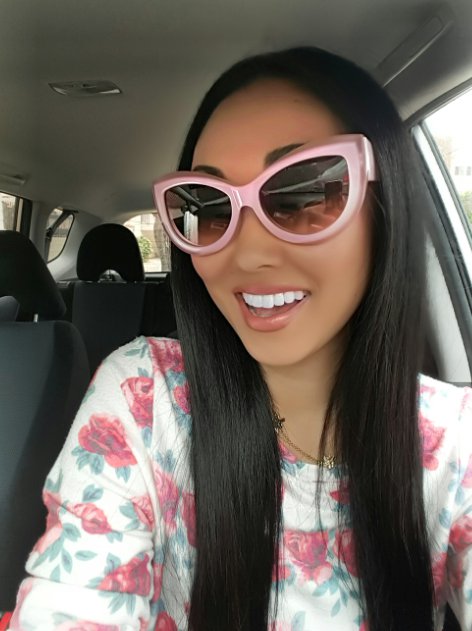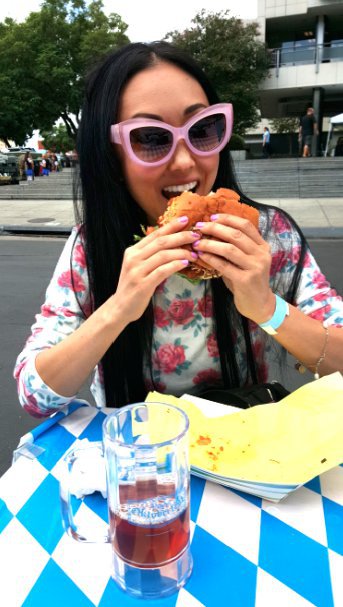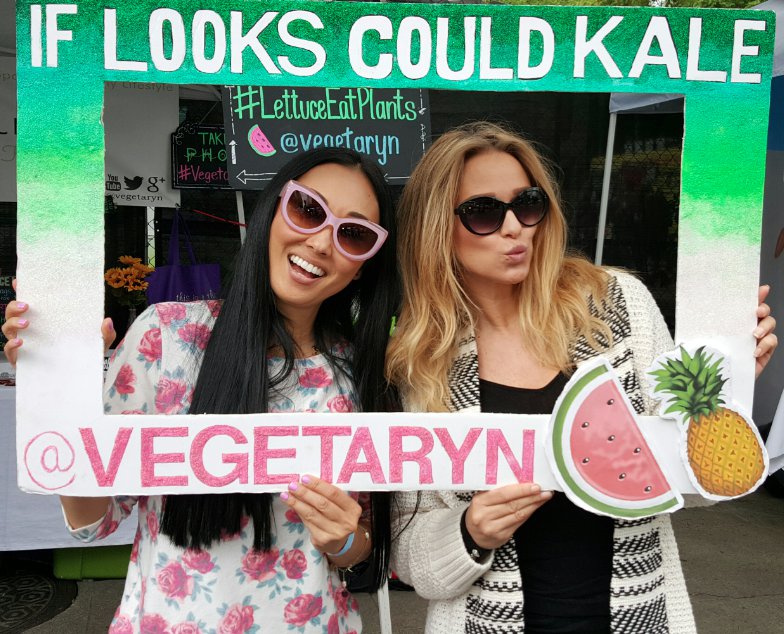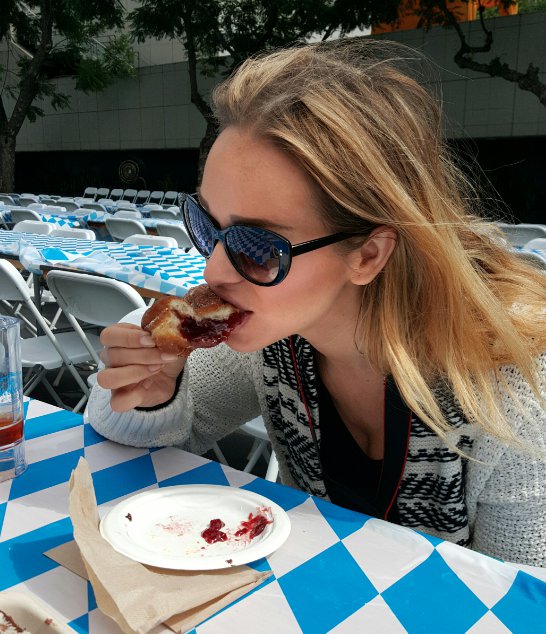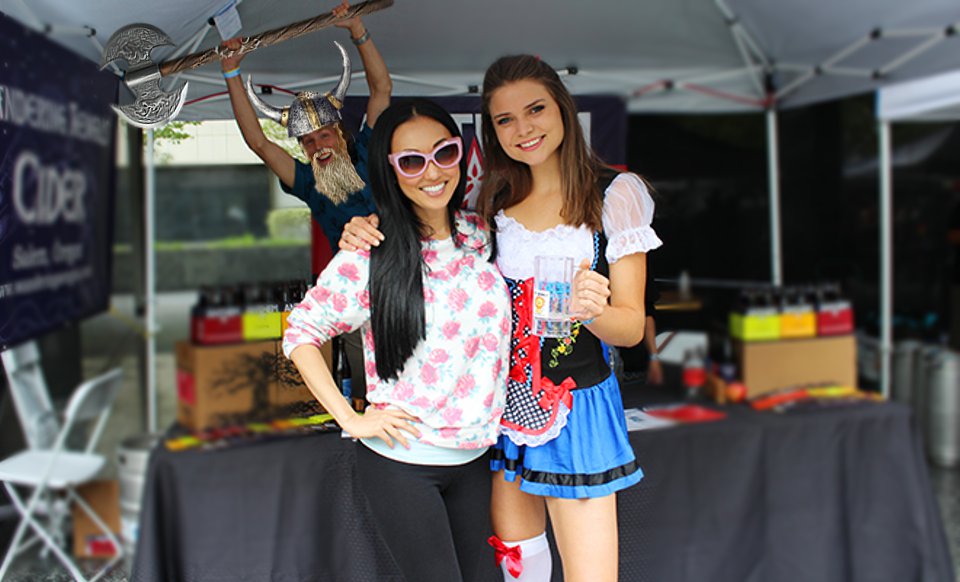 FouFou Cosmetics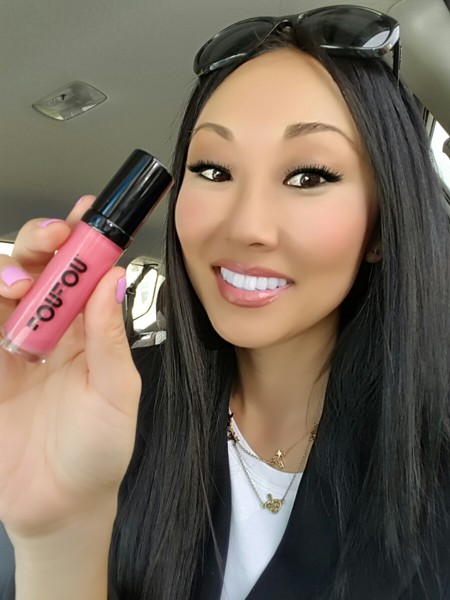 October 17th
Here is another terrific color from @foufoucosmetics, Foufoulicious! This is my "go to" gloss for auditions each day. It is pinky/peachy and not too dark, perfect for everyday use! Thank you FouFou!

Check them out at www.foufoumakeup.com!

Thank you again FouFou for my favorite colors!!!
FouFou Cosmetics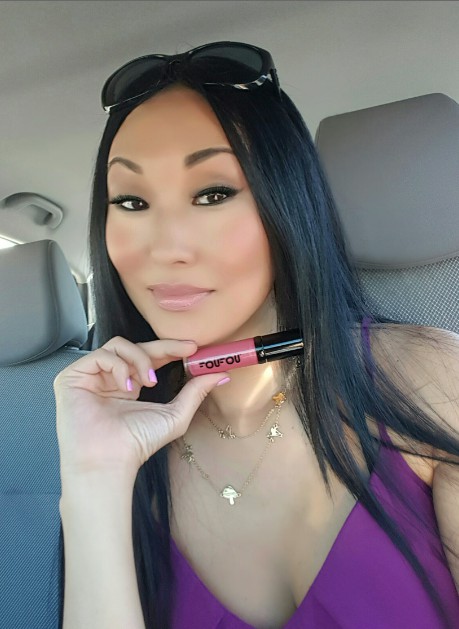 October 15th
My dear friend, FouFou Cosmetics, creates some of the most beautiful lipsticks and lip glosses! Here, I'm off to an audition wearing FouFou Love Affair lip gloss. I match this with Persian Goddess lipstick which is a light pink neutral color, so lovely and perfect for everyday wear!

Check them out at www.foufoumakeup.com!

Thank you again FouFou for my favorite colors!!!
Happy Birthday, Katarina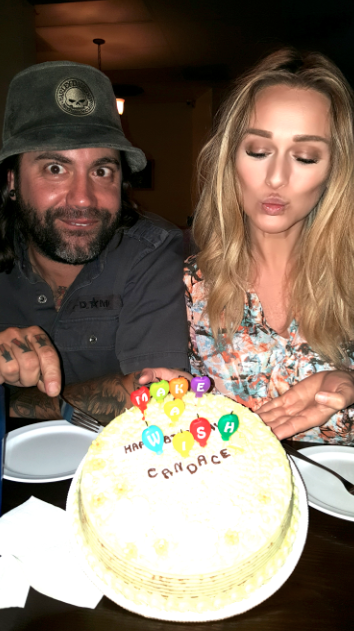 October 15th
Just a little birthday celebration and a special thank you to Katarina Van Derham, Deja Jordan and Chazz Rodriguez for such a wonderful night! We had vegan food and our favorite vegan lemon cake which everyone loved! I'm so very appreciative and grateful for my friends each and everyday, thank you!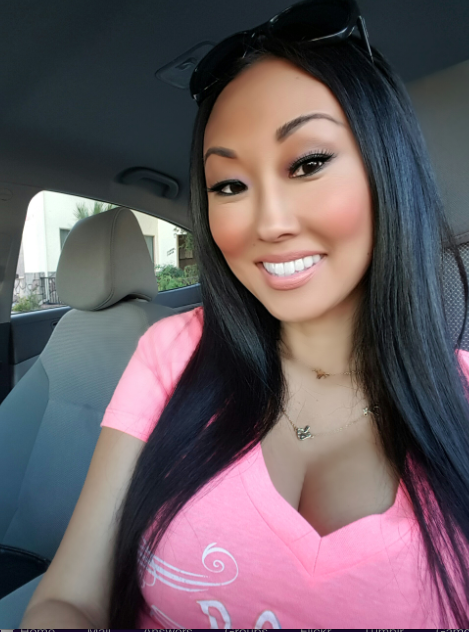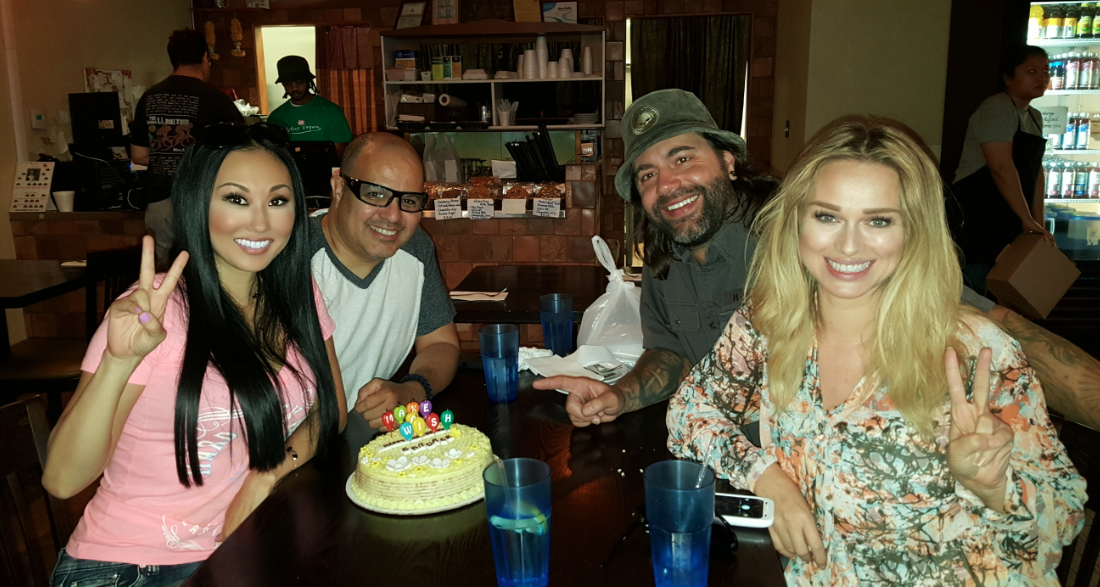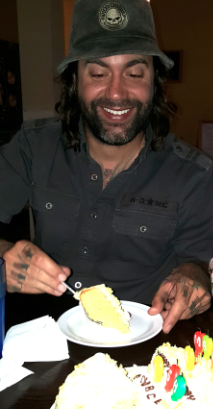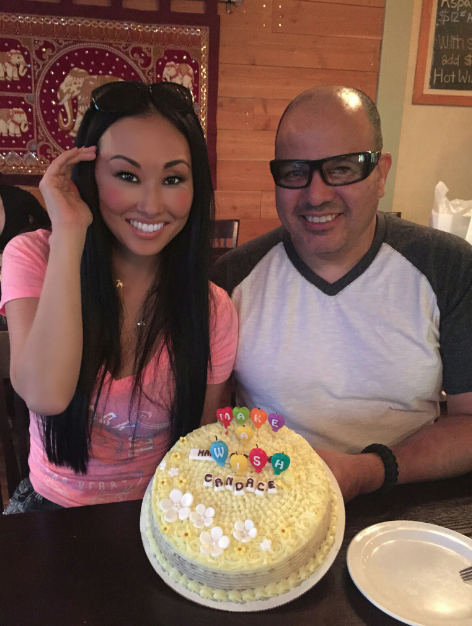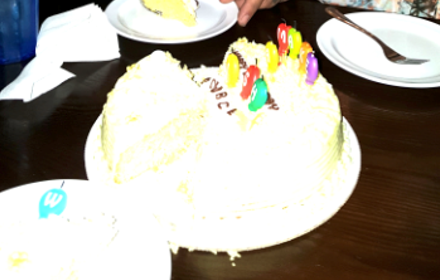 AUSTIN, TX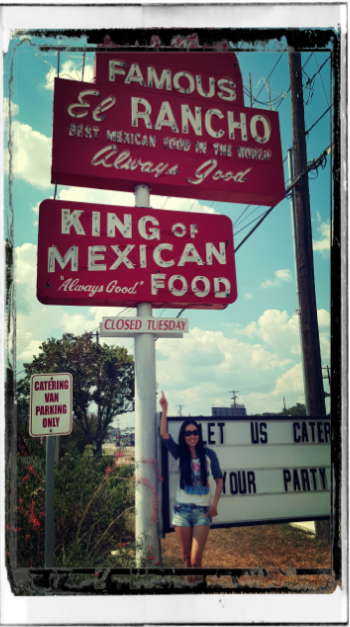 October 1st
Here I am, back in good old Texas, Austin to be exact. A great weekend that included Tex Mex, vegan ice cream, old fashioned home made peach cobbler, sunshine, heat and humidity. What more could you ask for? In addition, here are some haystacks, a building from the 1800's and a soda shop too! Vintage clothes shopping on Congress Ave., picking pecans and a Cowboy game, it's what Texas is all about!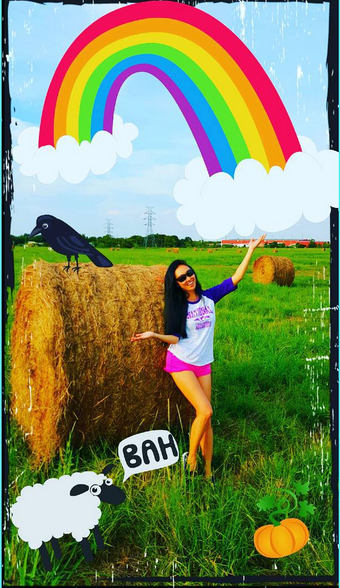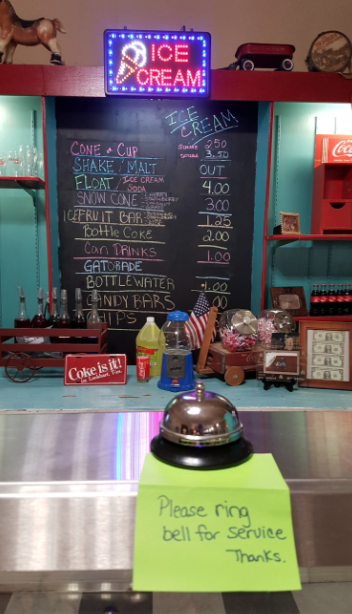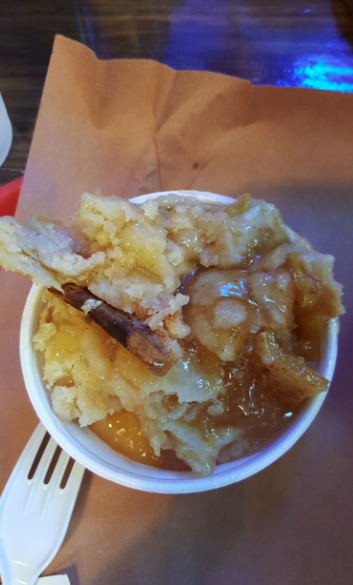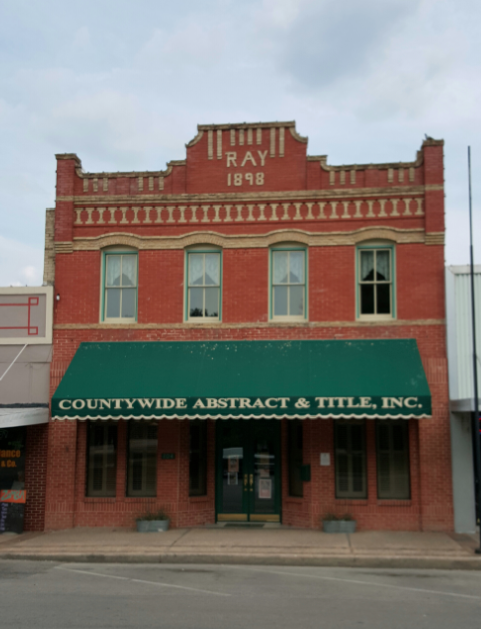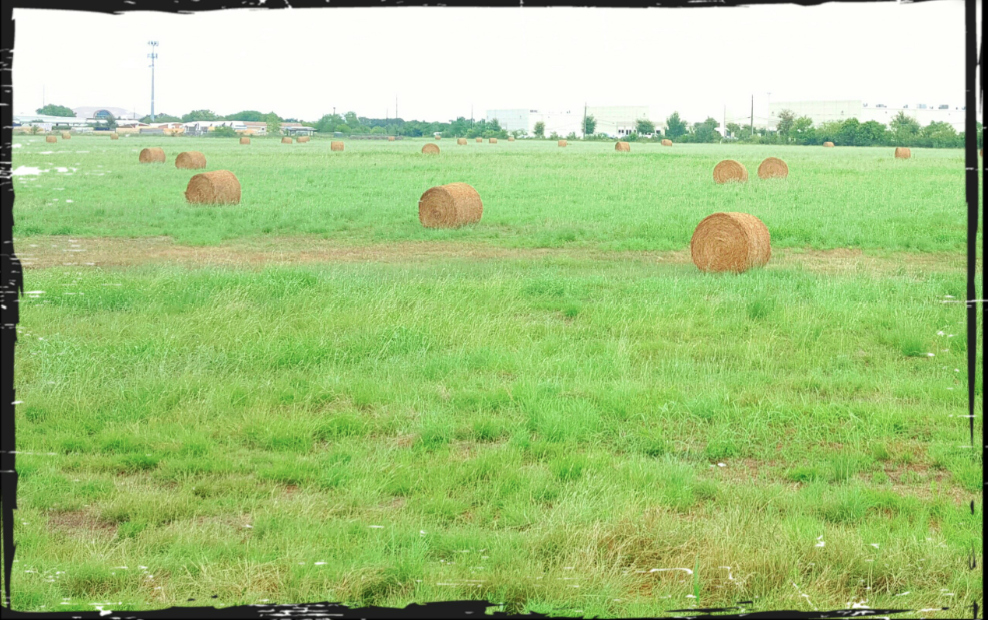 Just Another Day in Paradise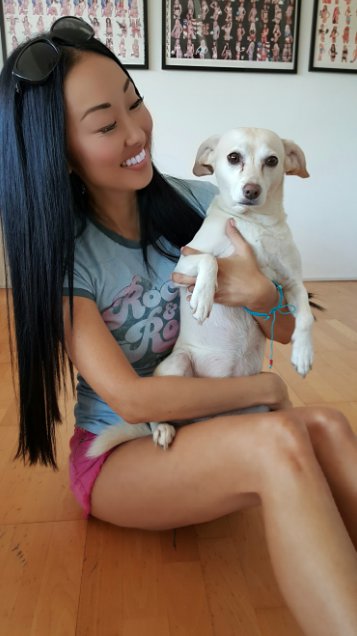 September 30th
As summer comes to a close, I spent a couple of days at the Bench Warmer Penthouse enjoying the last bit of warm weather. Cooler weather is almost here and I'm excited about pumpkin lattes, leaves changing color and autumn wardrobe! A great sendoff to summer!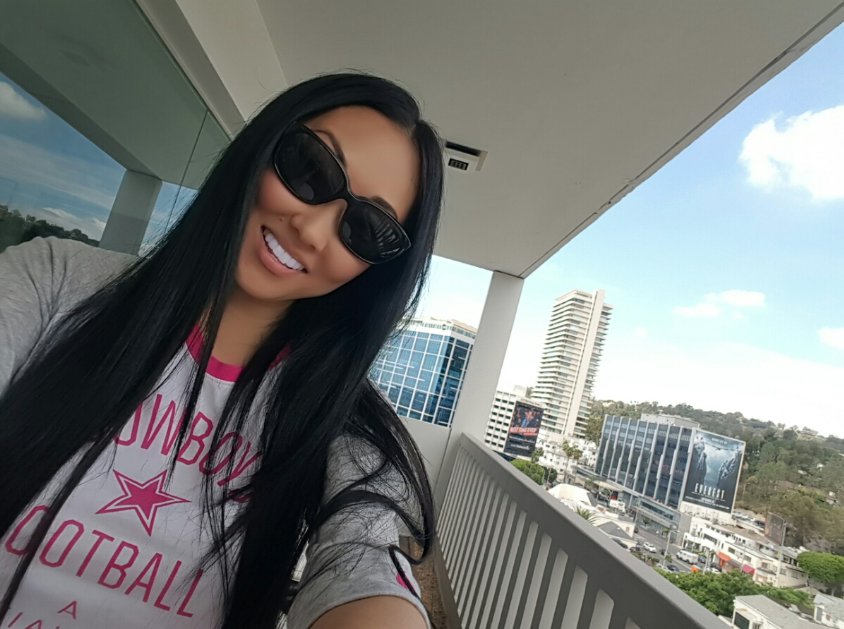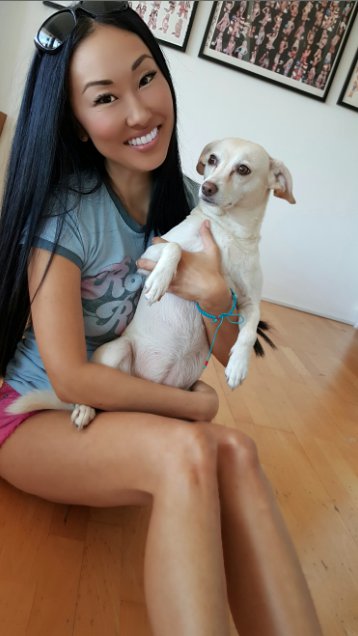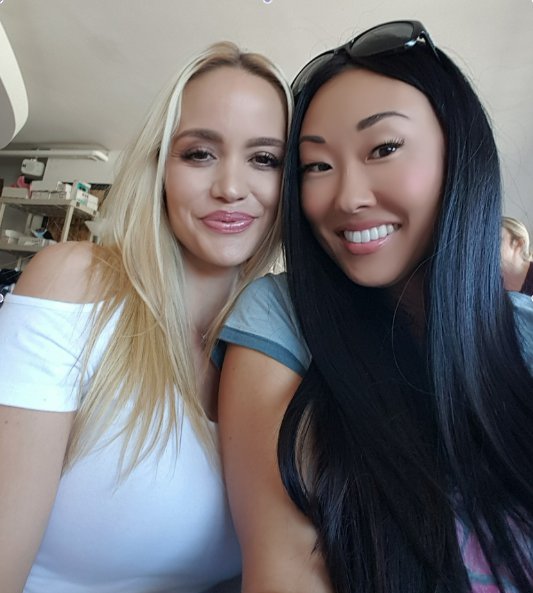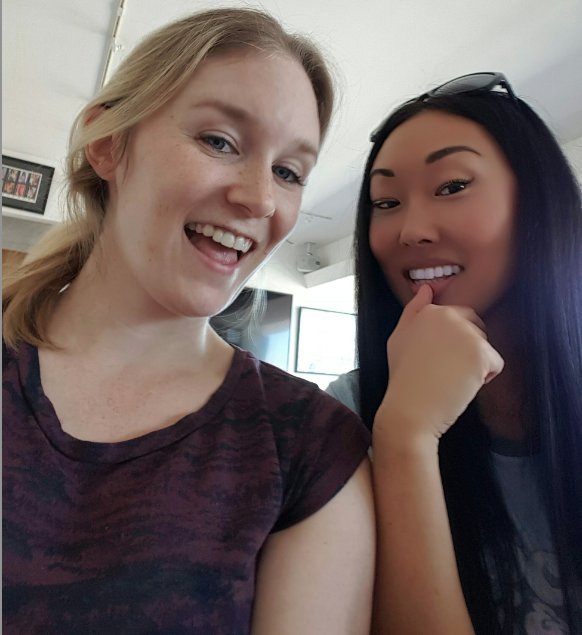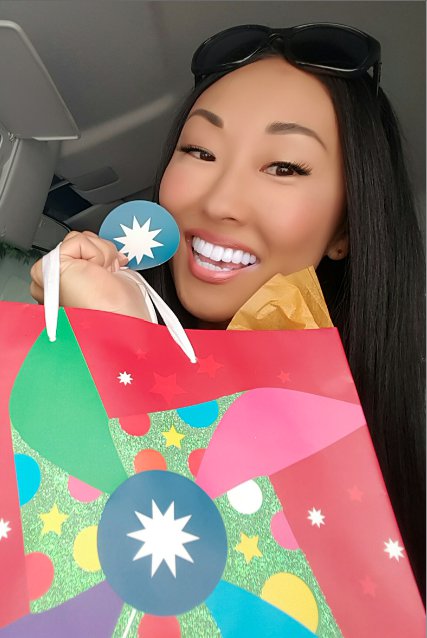 VEGAS BABY Part Deux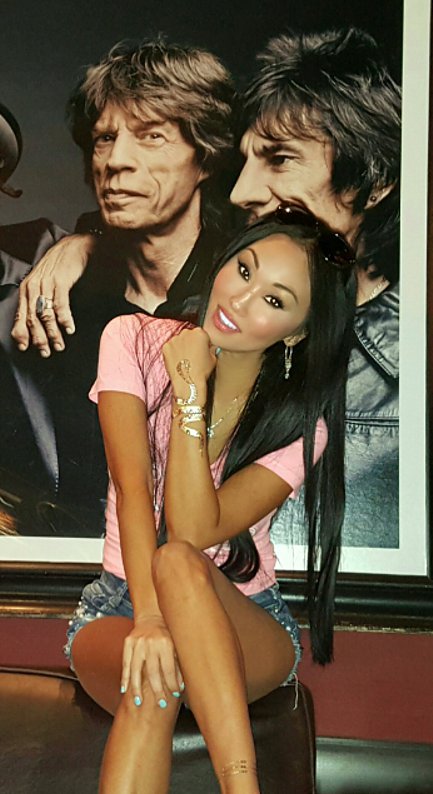 September 20th
Here are some more pics from our trip to The Hard Rock Hotel and Casino in Las Vegas! Sunday also had a crowd of 3500 and yep, it was 109 degrees too. My favorite refreshment was an open coconut that was so cooling and hydrating in the desert heat! Thank you again to Bench Warmer, The Hard Rock Hotel and Casino, Rehab Club and their awesome staff!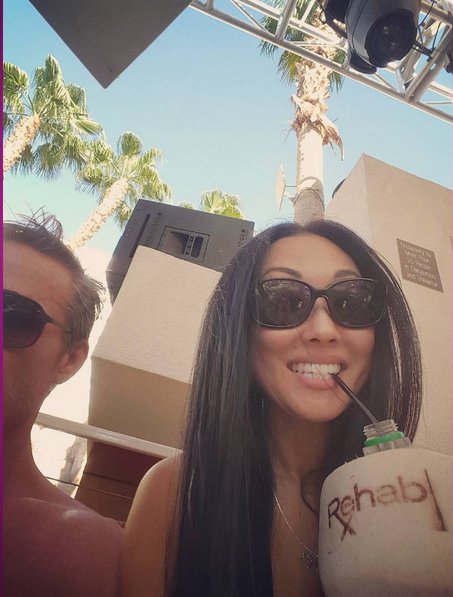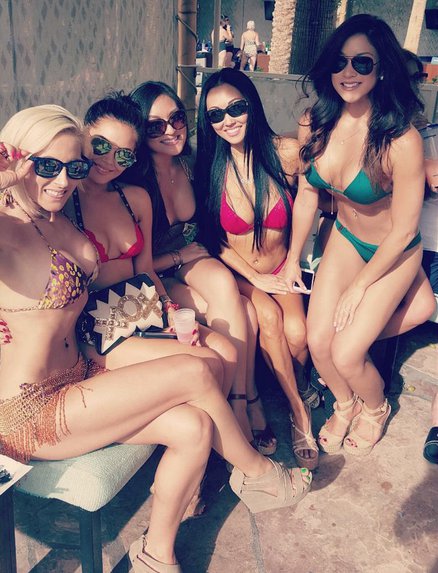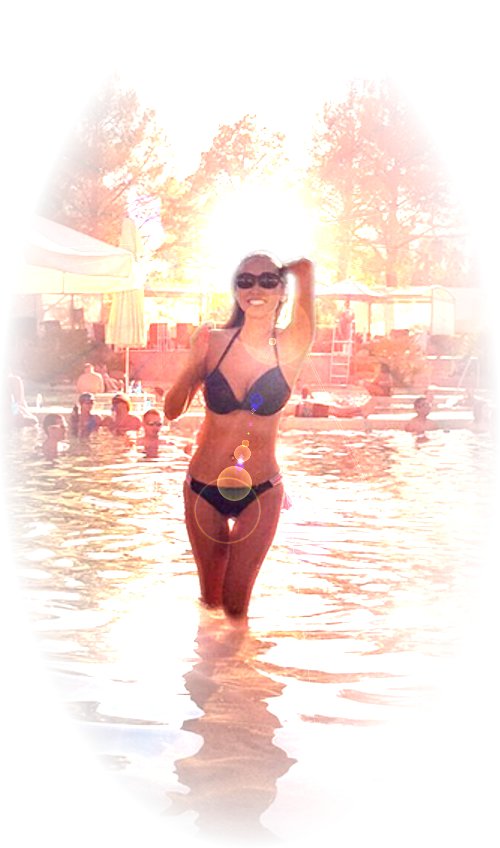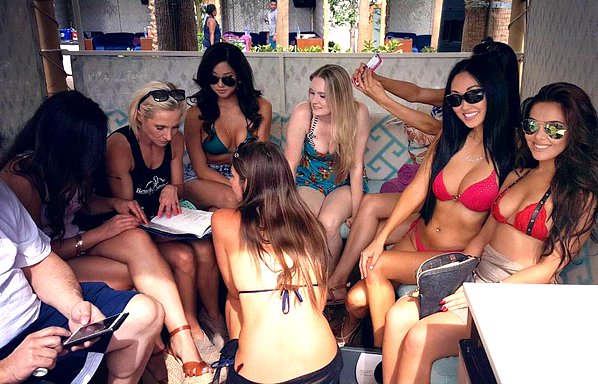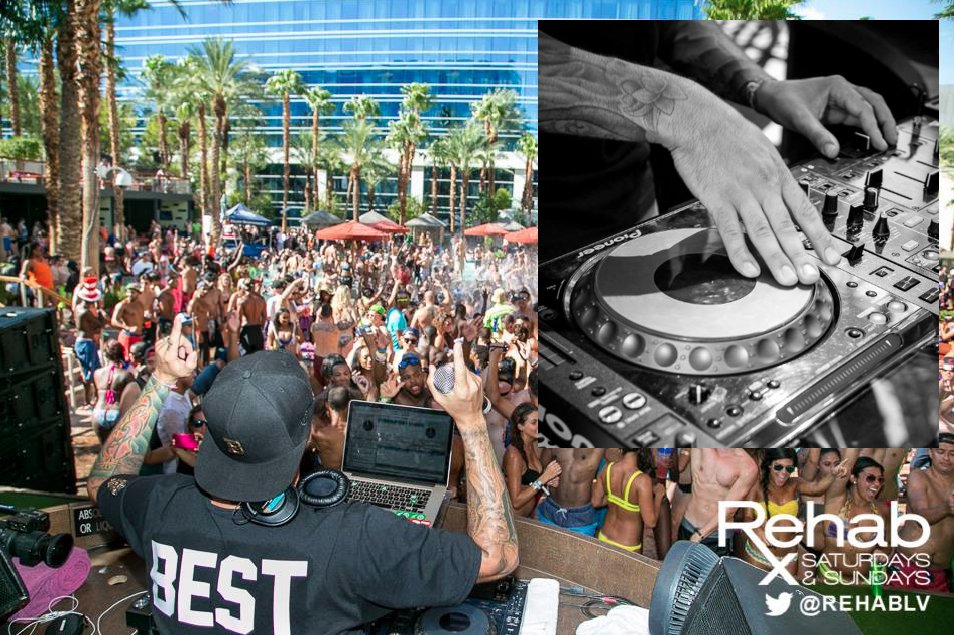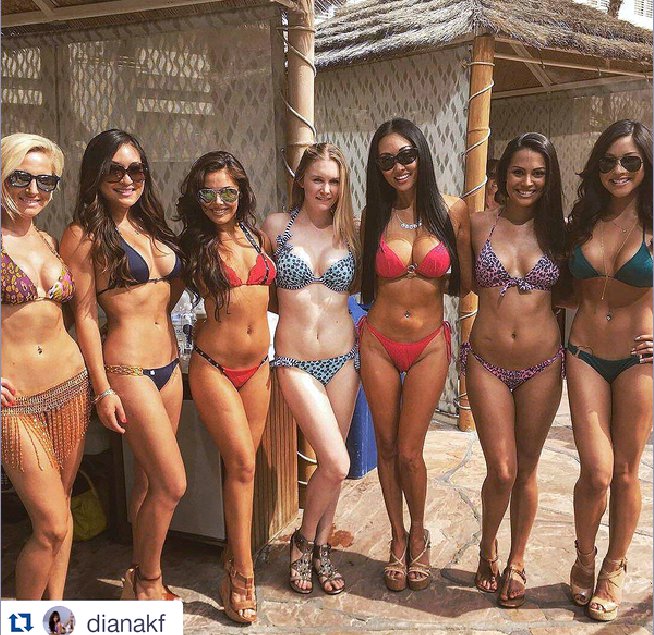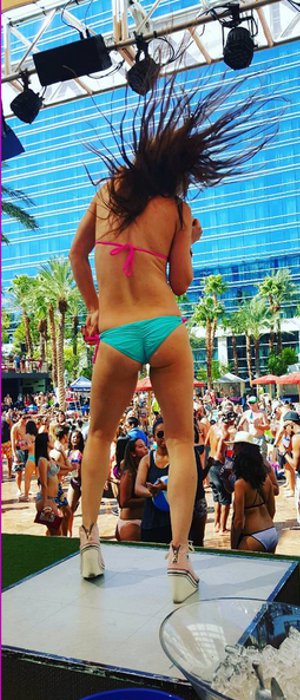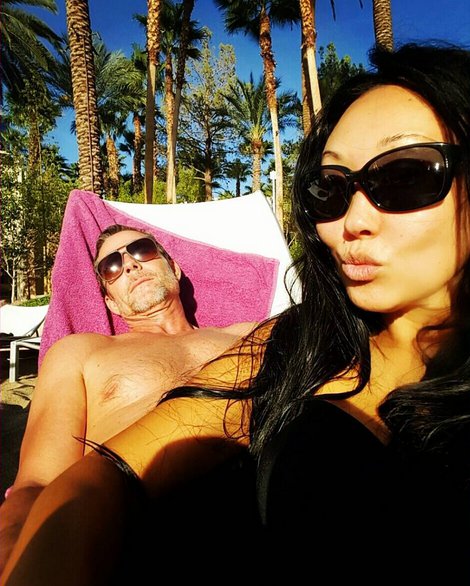 VEGAS BABY!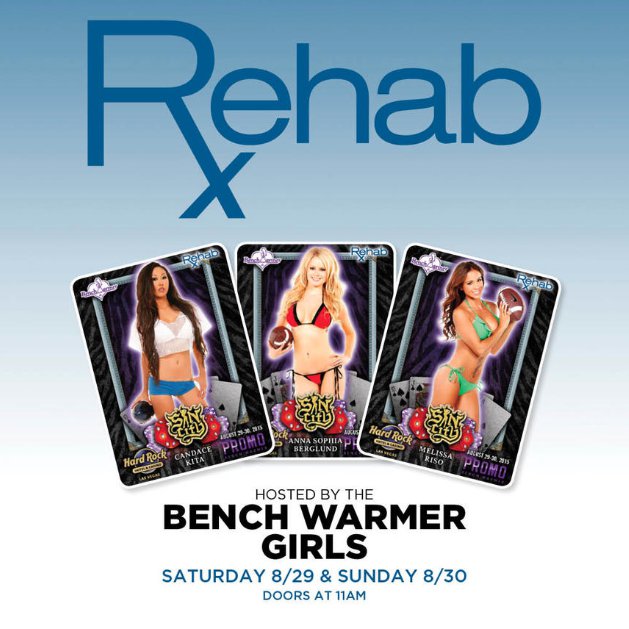 September 15th
This weekend I had the opportunity to host an event at Rehab at the Hard Rock Hotel and Casino in Las Vegas. Over 3500 people attended per day and it was 109 degrees! Here are some pics from day 1; a special thank you to the staff at the Hard Rock for taking such good care of us! More to come...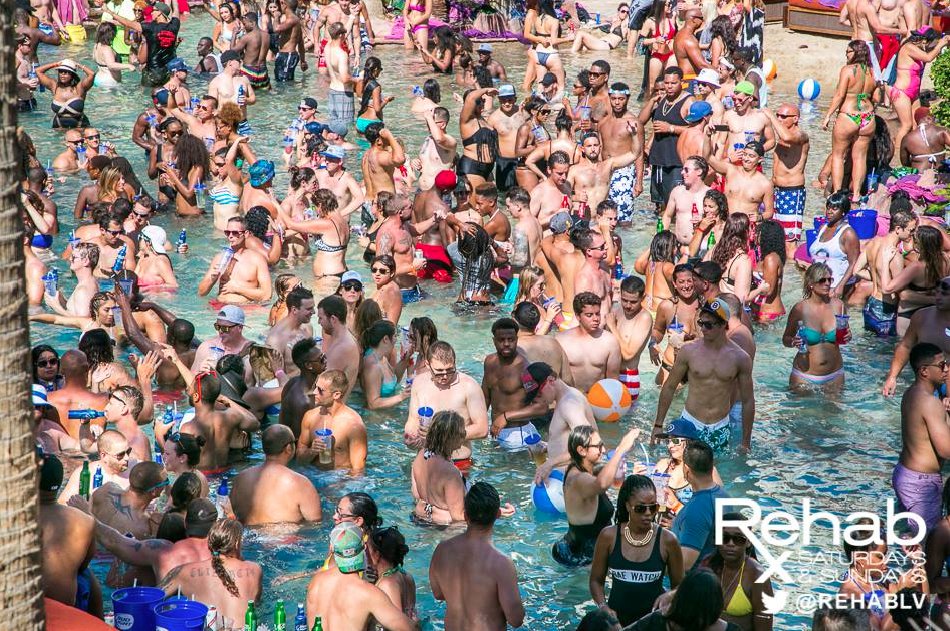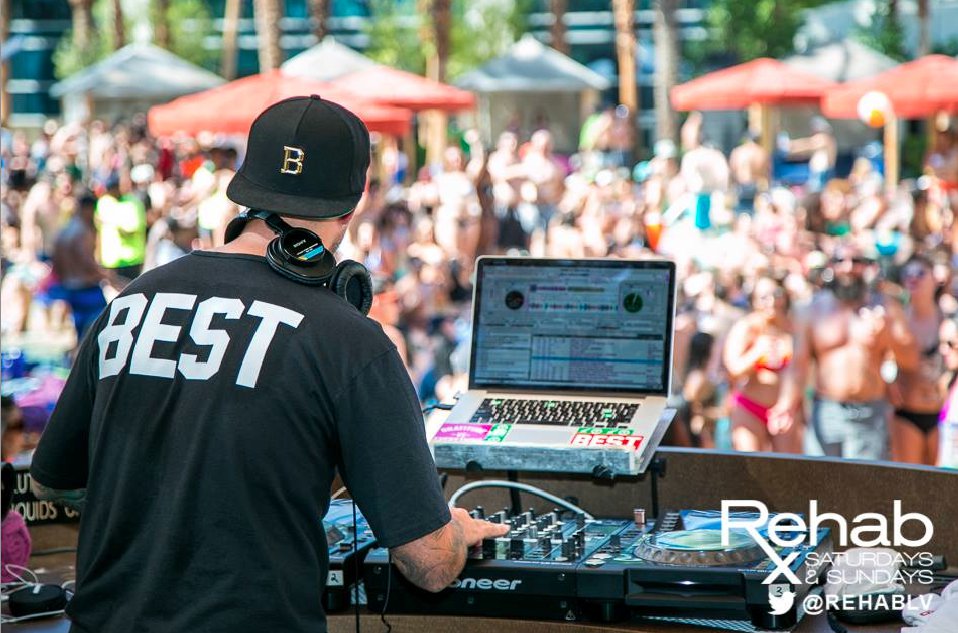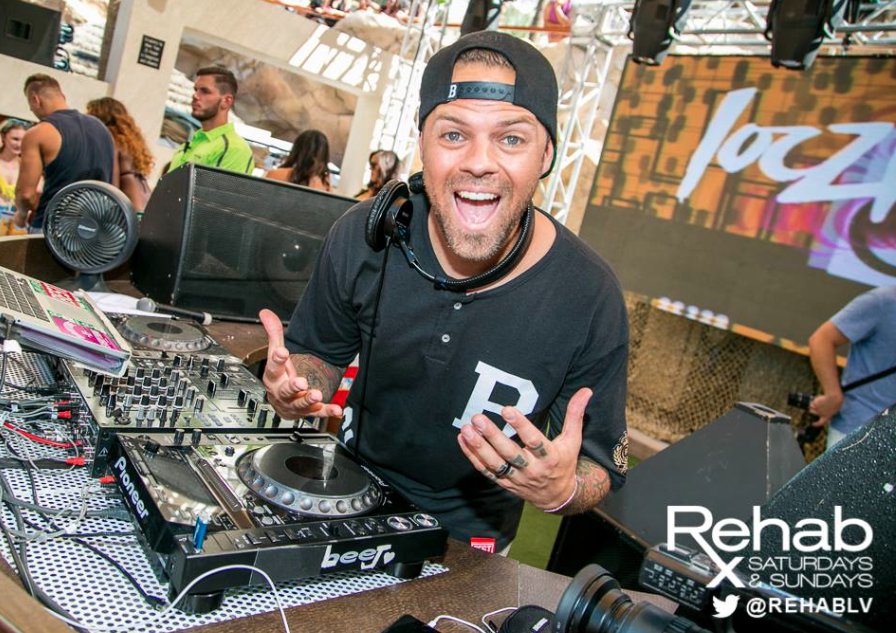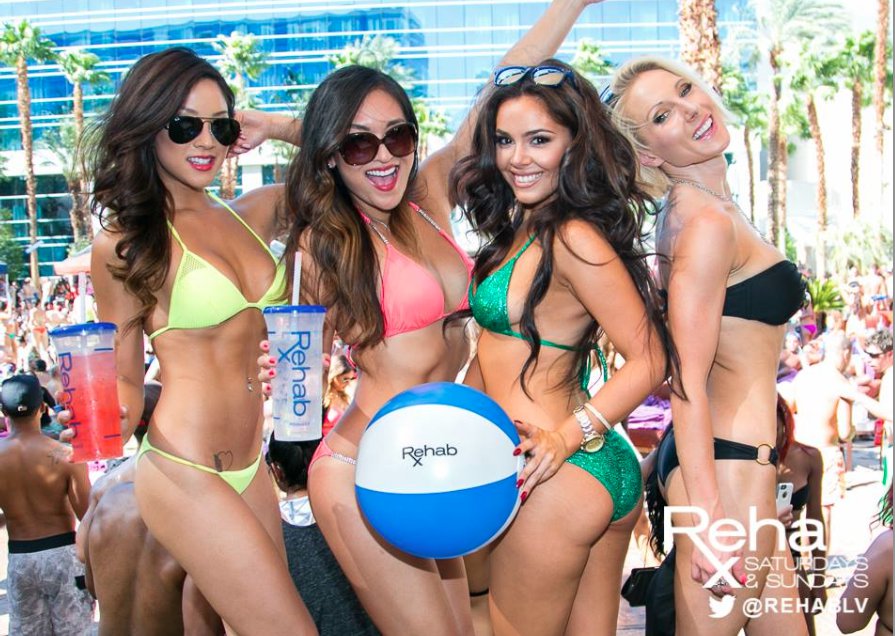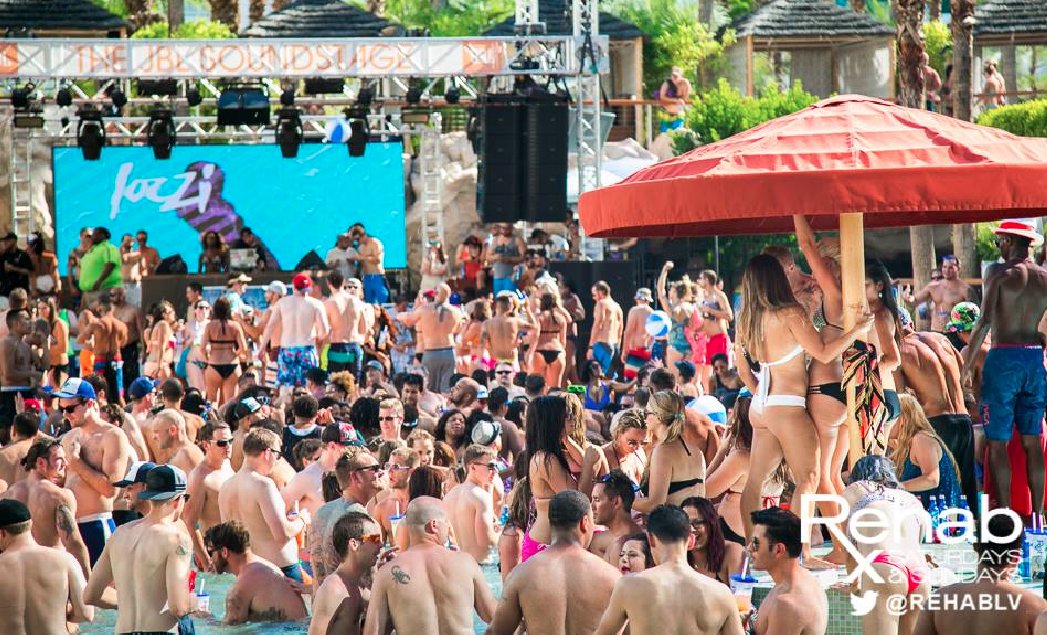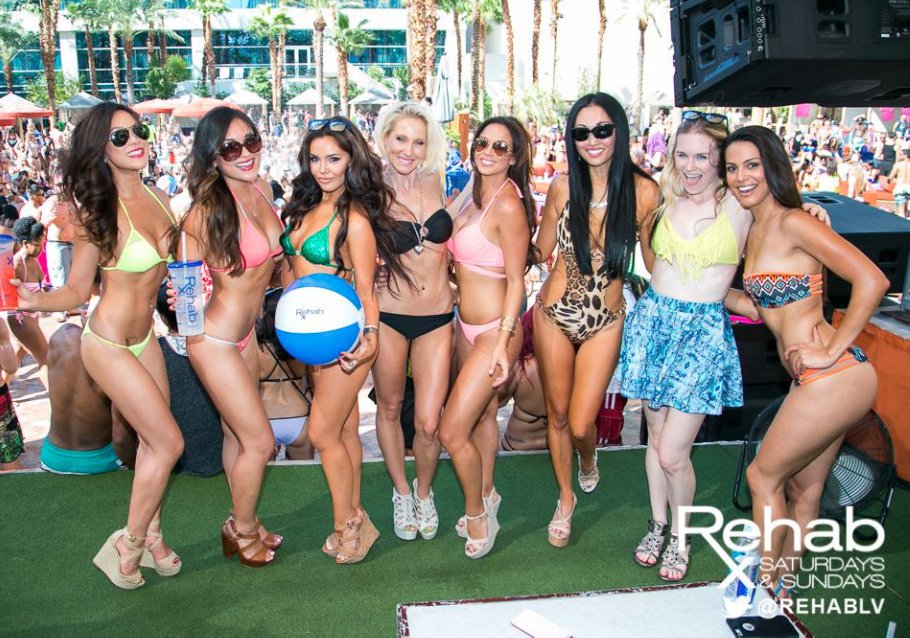 click me!
THERE'S A LOT MORE --- LET'S KEEP GOING!
click me!